Homes
Shawn Henderson fashions this capacious New York City home with contemporary minimalism
JAN 26, 2021
| By Sanjukta Ghosh
Crafted with a contemporary dazzle, this 3,600 sq ft spacious apartment in New York City's West Village borough is a specimen of simplicity and minimalism. It is conceptualised by Shawn Henderson, principal designer of Shawn Henderson Interior Design.
Right from the foyer, the home makes the most of its panoramic 360-degree city view. The entrance unfolds into a spacious hall that is panelled with white-washed Cyprus doors, which conceal closets, AV storage and a powder room. At the end of this hallway is the home's focal point—a captivating sculpture on a pedestal.
The kitchen is off the dining room, on the other hand, the media room is accessed from the main living zone via a concealed, giant pocket door. A long corridor leads to the three bedrooms—each of which are fitted with ensuite bathrooms—and ends at the master suite.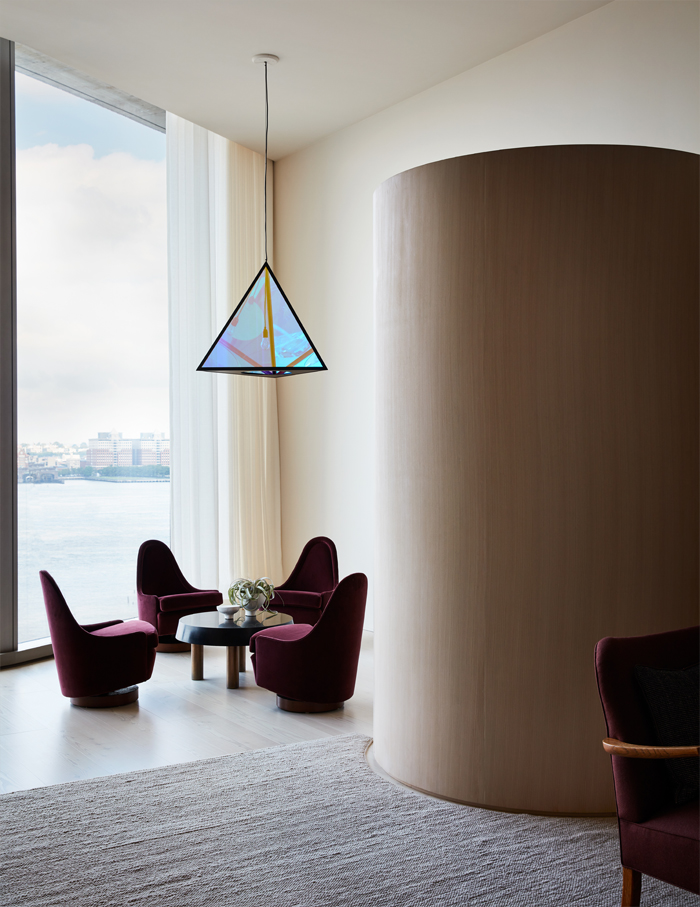 The entire apartment follows a contemporary aesthetic, which is highlighted by the continuous flooring used in the living room, kitchen and bathroom. Within the living zone, a defined sitting area with five swivel chairs and a low table is set such that it becomes the perfect spot to take in the picturesque view of the Hudson River.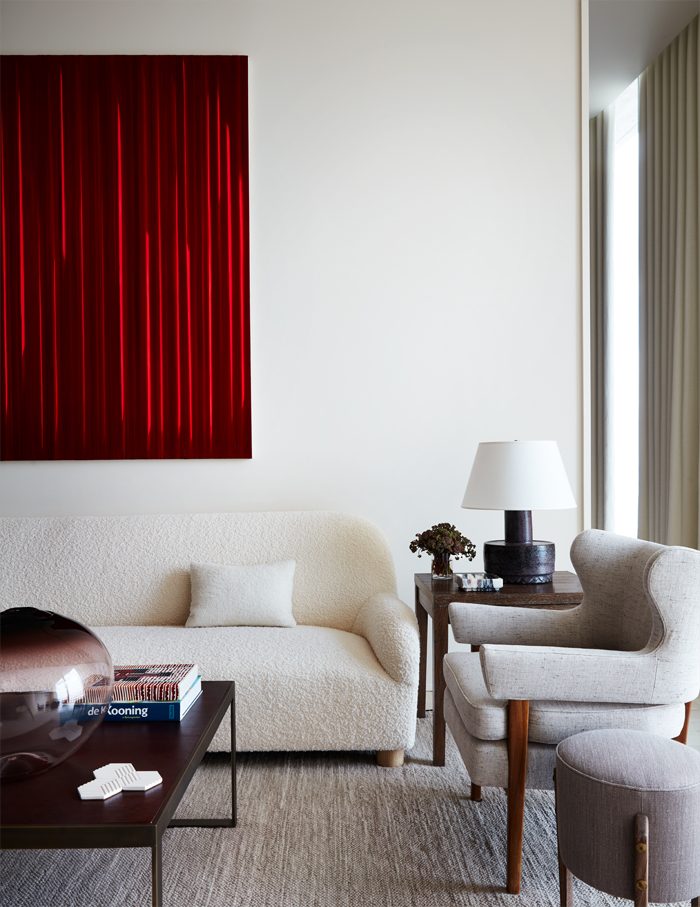 Shawn Henderson, who had also decorated the homeowner's first apartment, was given a special brief as the couple wanted to define spaces for their kids to play, watch TV and eat.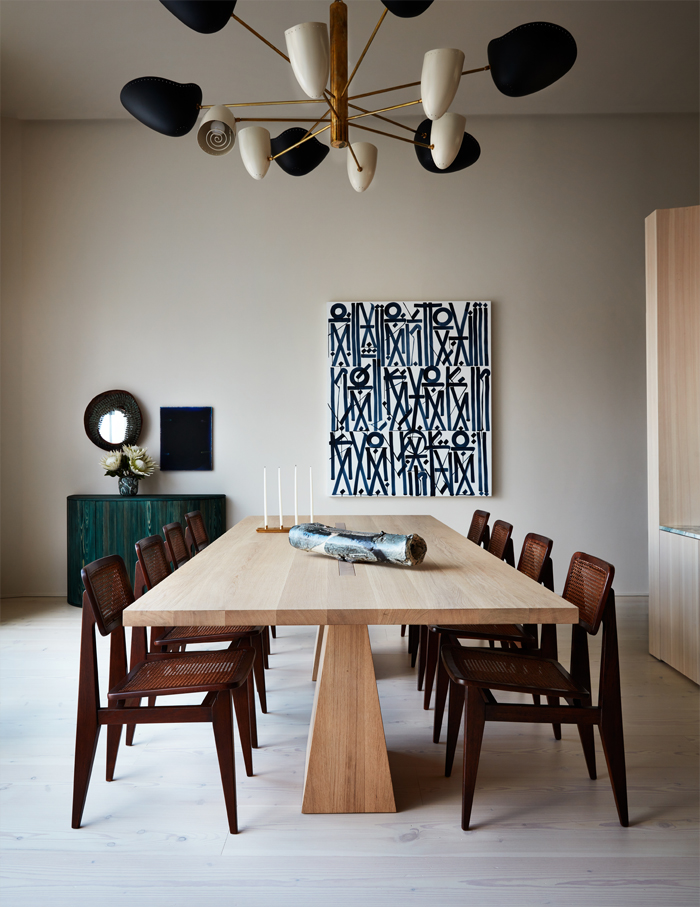 "I eliminated the open dining area, common to new construction these days, in an effort to create a more intimate dining experience," shares Henderson. Though, both the living room and dining zone are open to each other, the designer masked the space to achieve a cosy ambience. Both spaces are bridged together through intricate white-washed Cyprus millwork that continues along the entry hall.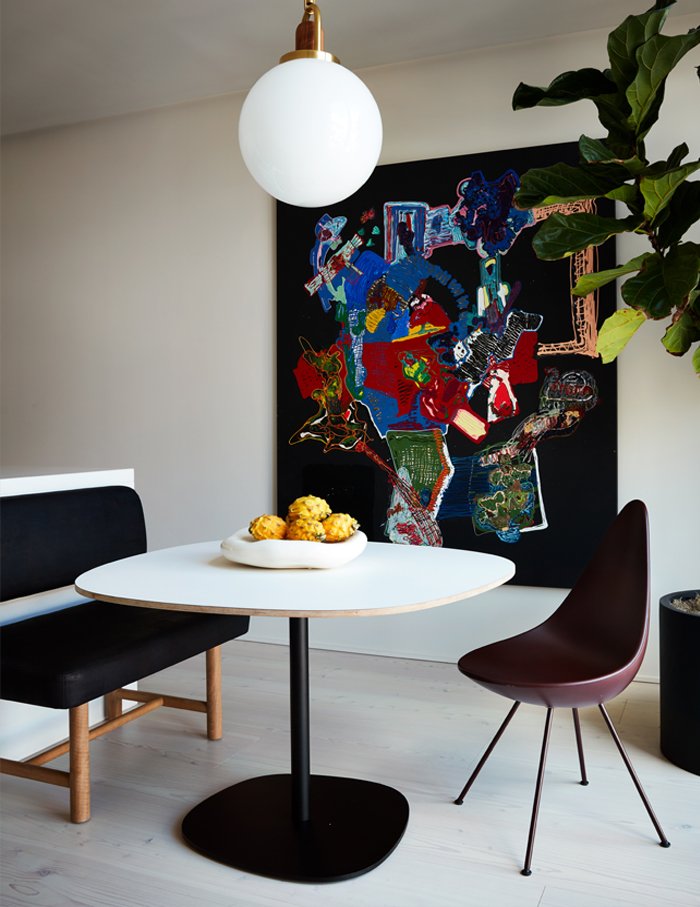 Rather than sticking to a particular theme, the home features delicate simplicity with minimal furniture and emphasises on warm neutrals; with accent colours in deep burgundy, red wine, grey-blues and olive greens.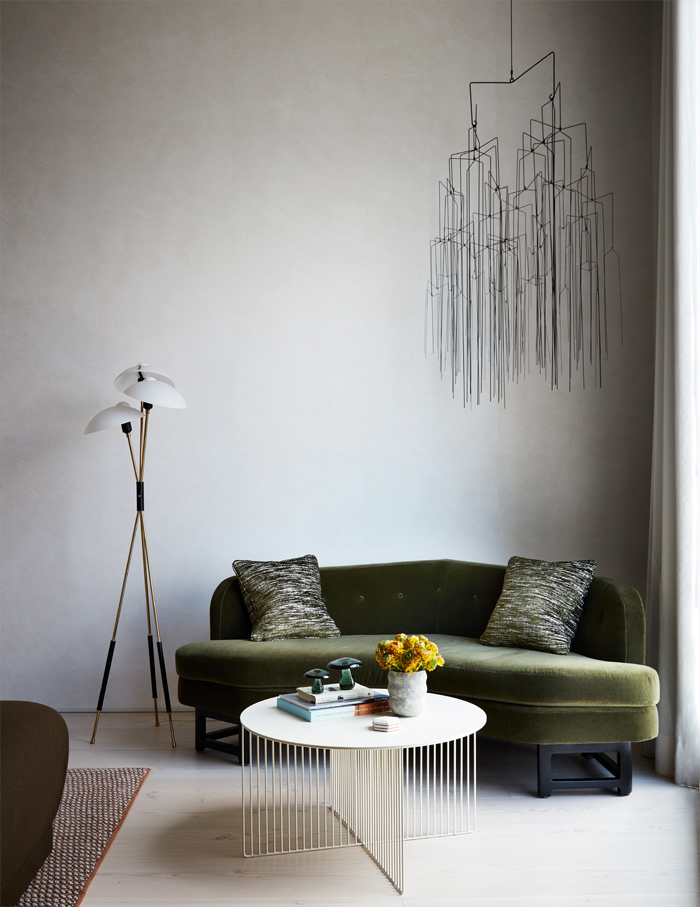 "Typically, I start with one fabric and build a home around that. In this case, I was obsessed with a woven fabric by Lance Wovens, which ended up on the ottoman in the media room. Most colours were pulled from that for the communal spaces," concludes Henderson.