Homes
A sand storm becomes a muse for this minimalist Mumbai home by Bhumika and Chintan Patel of Limited Edition Design Studio
FEB 8, 2021
| By Sanjukta Ghosh
Siblings Bhumika and Chintan Patel of Limited Edition Design Studio have created an abode with an enviable, minimal aesthetic. The pair have christened the apartment 'Sand Storm' as an ode to the natural phenomenon which was the muse for the design. 
This 650 sq ft home in Mumbai—designed for a young nuclear family—looks expansive owing to the minimalistic decor scheme and a muted colour palette. It is inspired by 'dunes and brutalism' and is realised as a perfect, cosy bijou.
The residence opens up and reveals an open-plan living room and kitchen. Beyond it, a passage leads to the master bedroom on the left and a powder room on the right.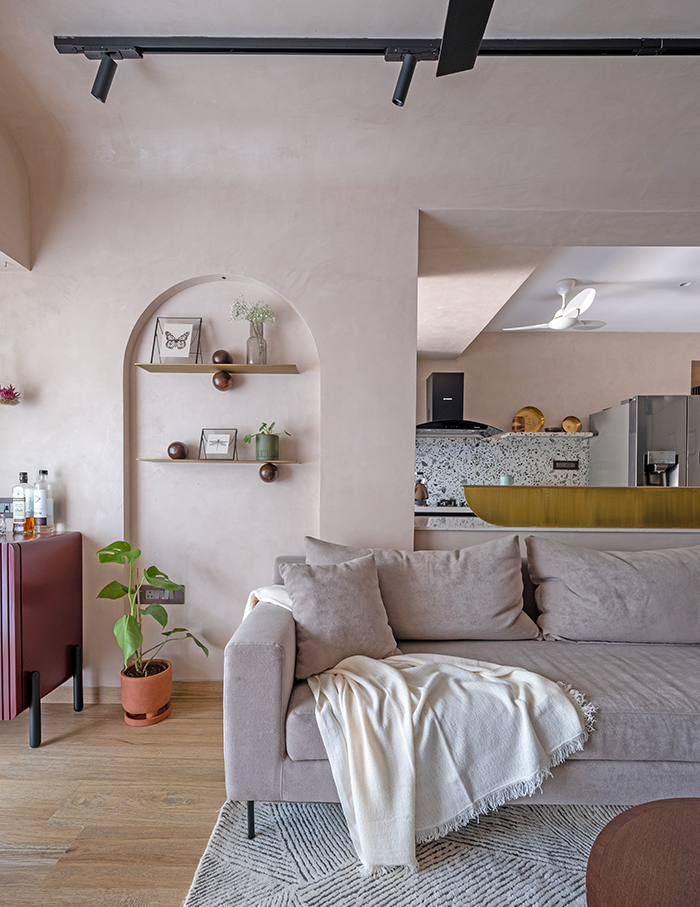 "One end of the living room and kitchen is lined by windows that bring in lots of natural light. This helps keep the moody space from being too dark. White sheers diffuse natural light and help create a golden glow on the nude textured walls seen in both the rooms too," divulges the designer duo.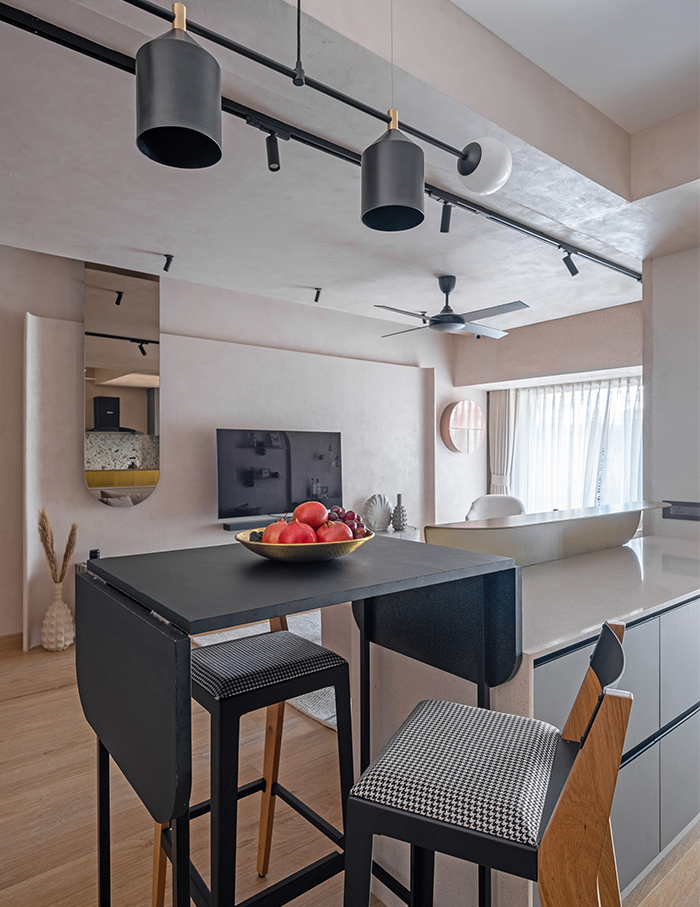 The ends of the ceiling and wall soften the angular nature of the sandy surfaces. This creates a dune-like effect, which fuses well with the wood floors and ribbed surfaces.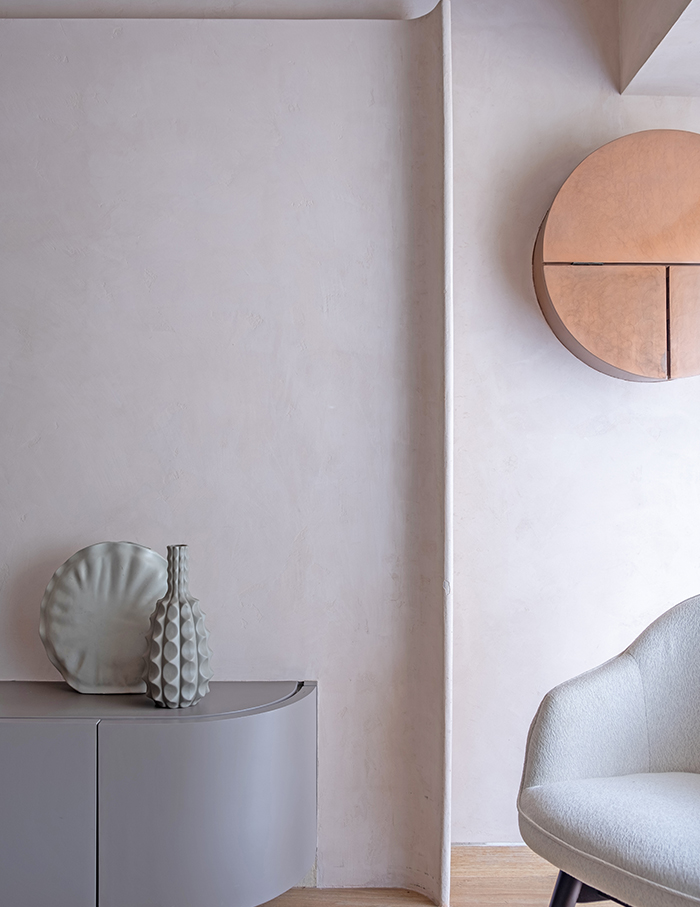 Another striking element, we reckon, are the surfaces in the kitchen. The countertop behind the sofa bridges the gap between the kitchen and living room and provides room for a blocky, brass breakfast island that's true to the brutalist style. And we absolutely love the terrazzo backsplash.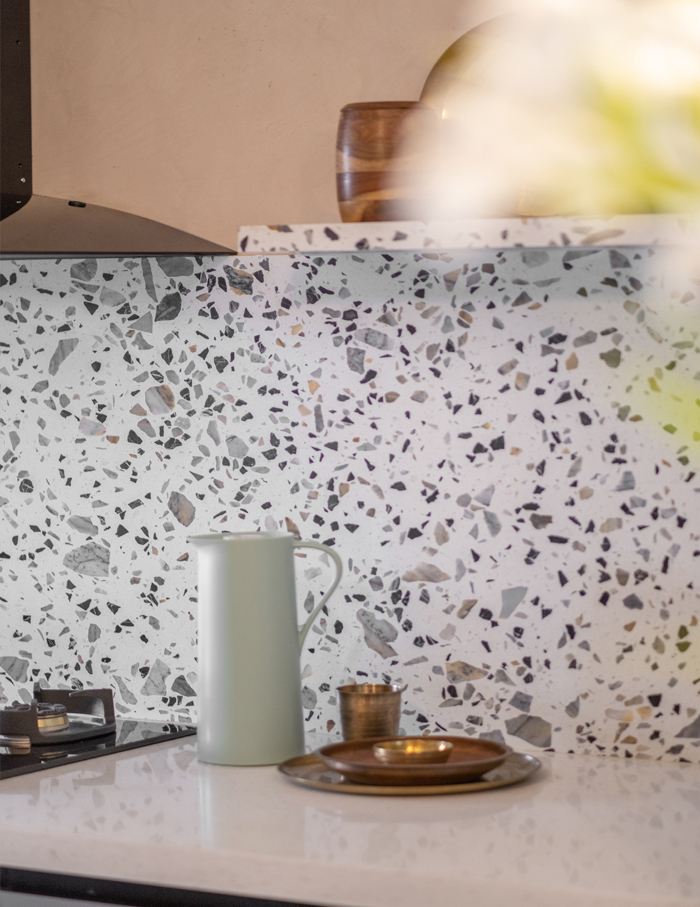 The kitchen counter further extends to a folding breakfast table for two in the morning, which is often also used as a munching station for everyone by night. (Which we're sure sounds very familiar!)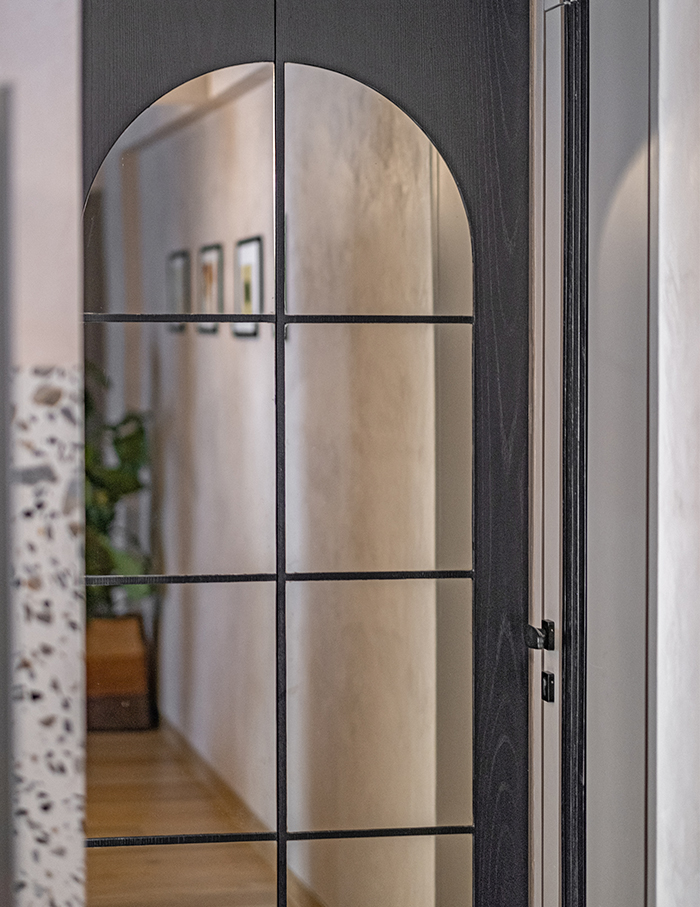 "The muted material palette comes through in the walls and ceiling that are finished in a sand-beige texture adding warmth and oneness," shares the duo, further adding, "These beige walls are balanced with the help of other hues—off-white sheers and curtains bring light in, browns in wood add warmth, grey to blend in and cut off beige, and finally, black and metallic are used as highlights."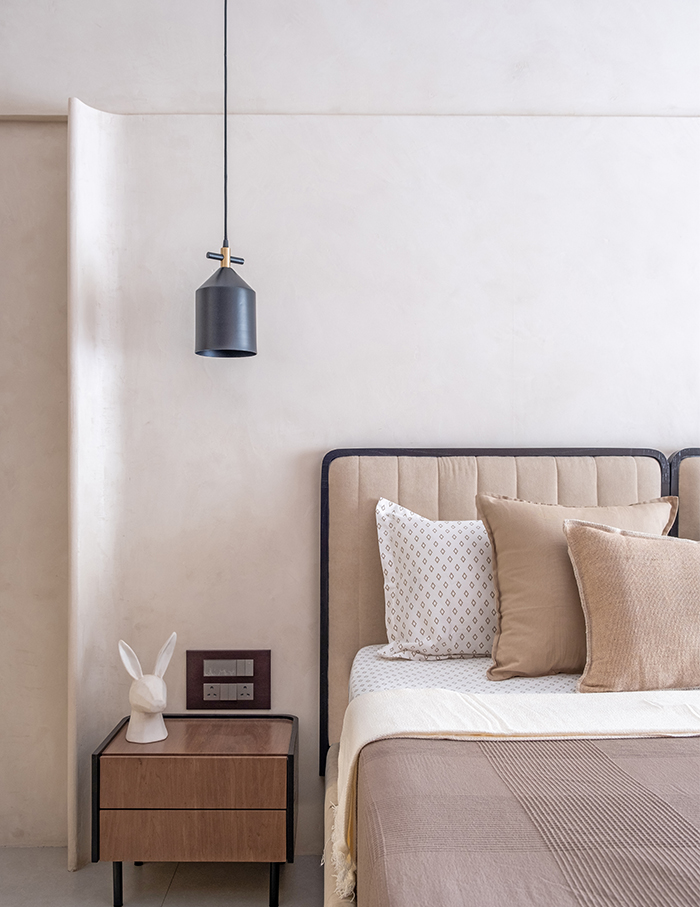 The master bedroom is a subtle yet plush setting with a curved ceiling and sand textured walls in keeping with the apartment's theme. An arched, veneered wardrobe adds a playful element to the rectangular doors.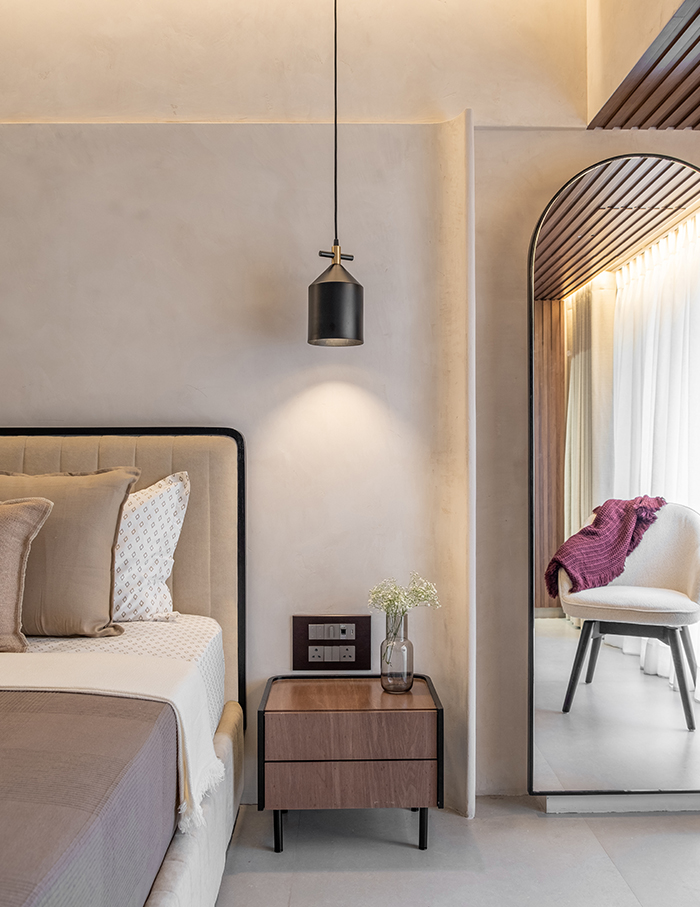 The bedroom features sleek and visually light furniture. And the curved walls behind the bed frames a graphic, black framed mirror, connecting the two curves to steal the limelight.