Homes
Stylist Janavi Javeri shares her inspiration behind this minimalistic cove in Mumbai
NOV 29, 2020
| By Raashi Dev
Janavi Javeri of Walls n Things drew inspiration from Scandinavian ideology for this 2,500 sq ft Peddar Road home in Mumbai. The goal was to design an airy and uncluttered home that's elevated by thoughtful pieces but without making any structural changes to the original, art deco features.
Characterised with colossal floor-to-ceiling windows, rustic arches, ceiling beams, and wooden doors, the original framework is packed with an authentic, old-world charm. The refurbished home reflects an exemplary contrast to these vintage elements with a contemporary Scandinavian aesthetic through the colour palette, choice of furnishings, decor and accessories, flawlessly fashioned to fit a family with a newborn.
The design is, therefore, minimal, simple and functional. It is meticulously curated to ensure that every single piece serves a specific purpose and supports the desired look.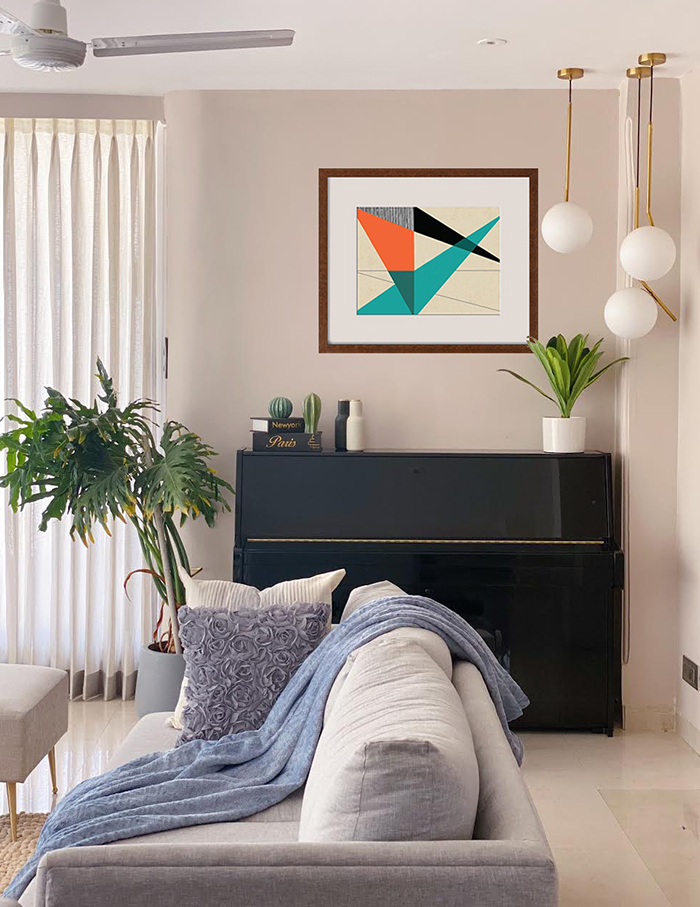 The furniture is selected to be practical and portable such that it offers a number of decor combinations. Plush pieces are defined by clean lines, while natural elements are incorporated in the form of woven fabrics, natural fibres, wooden finishes and plants. To ensure this minimalist oasis is warm and inviting, Javeri ensured that all objects balance clean lines with cosy accents, nifty and sleek furniture with layered textiles, and the soothing neutral palette of whites and muted greys with pops of colour.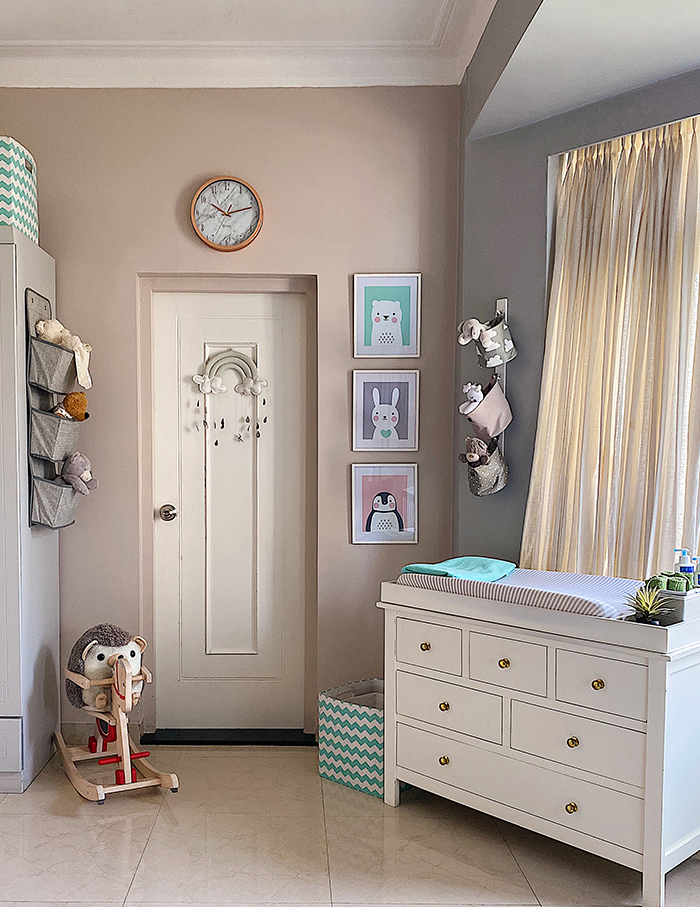 The living room is a multifunctional area and is furnished by layering textiles such as patterned cushions, velvet throws and woven rugs. The seating is snug, while accessories and artwork add a sense of grandeur. Nearby is an elegant dining setting illuminated by a contemporary chandelier. On the other hand, the master bedroom is crisp with simple silhouettes and luxurious linens. Its neutral colour palette is accented with shades of green and paired with metallic accents on the dressing vanity and mirror.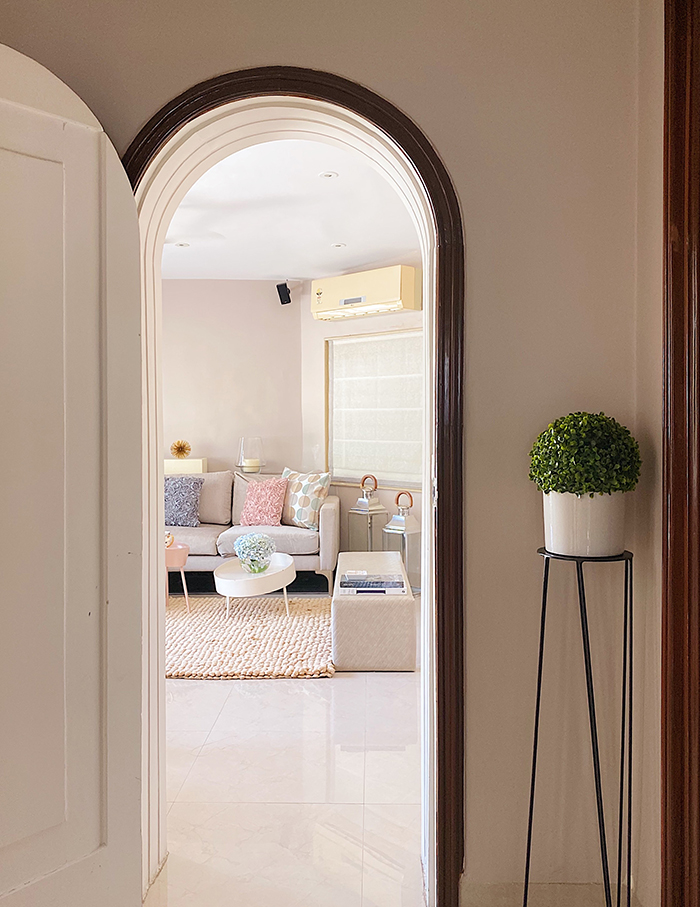 Particular attention has been paid to the nursery, giving it a transitional quality for the baby to grow into as time goes on. Greys and whites form the perfect backdrop for soft accessories such as patterned cushions and star motifs above the crib. The key feature incorporated here is storage—in the form of a wall diaper caddy, bookshelves and patterned fabric storage baskets—and the space is elevated with a series of framed quotes above the daybed.