Design
Saint-Gobain treads closer to its Carbon Neutrality goal with shaping up the Urban Forest in Tamil Nadu – here's how!
JUN 15, 2022
| By Team ELLE DECOR India
From a decorative material to the very fabric of buildings, glass is nothing short of a magic material today transmitting upto 80 per cent of natural daylight. The fascinating material not only enhances the beauty of any design, but also reduces energy usage.
While this versatile material has pioneered many industries, have you ever wondered who is pioneering the production of glass in India? With over 50 per cent of India's float glass manufacturing capacity, the French glassmaker group Saint-Gobain manufactures a plethora of products comprising mirrors, clear glass, tinted glass, solar control glass, lacquered glass, advanced glass amongst others. The group's export house World Glass Complex alone accounts for over 90 percent of value-added flat glass exports from India. 
Speaking of the World Glass Complex, Saint-Gobain recently added three new facilities, namely a Float Glass Plant, an Integrated Windows Line and the Saint-Gobain – SIPCOT Urban Forest, investing a whopping INR 500 crores in the complex.
You may also like: Sustainability, planet friendly methods and seeing craft in new ways emerge as winning design trends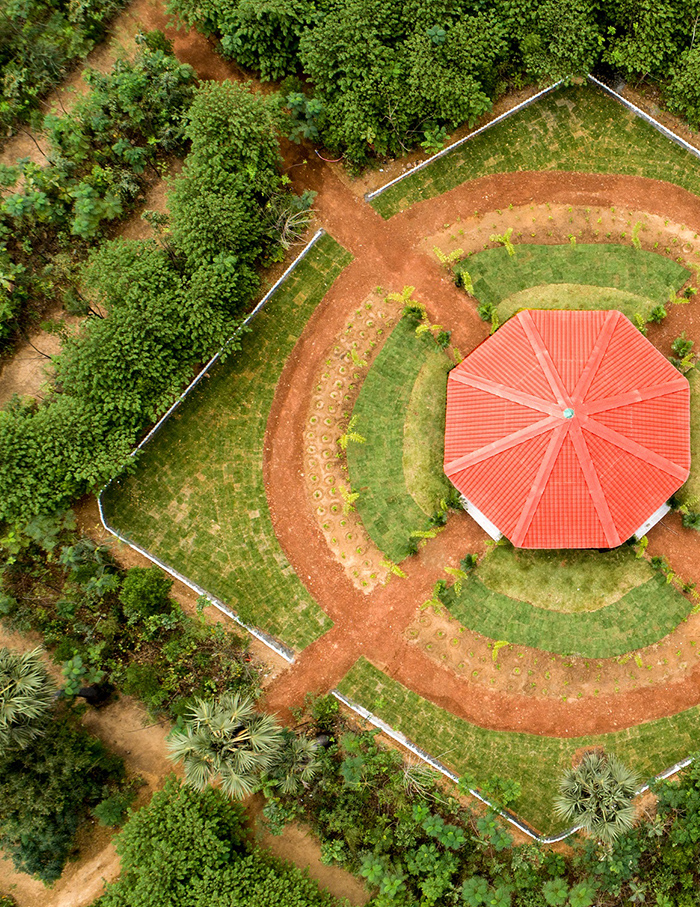 But why has this investment piqued the interest of the Tamil Nadu Government and how is this relevant to us? ELLE DECOR India visited the new, green premises, where the glass factory stands surrounded with what once was a dump scape. Chronicling a truly eco-conscious narrative, Saint-Gobain takes it upon itself to transform the face and function of the wasteland into an urban forest, giving a lease of sustainable life to the city and reversing the ecological damage seen over the years. 
True to its slogan of 'Making the World a Better Home', here's how Saint-Gobain is giving shape to the glass and making the surrounding greener by the day…
The Float Glass Plant assists the Tamil Nadu Government's vision of a Trillion Dollar Economy
All set to meet the emerging needs of Architecture and Automotive industries with an expanded production capacity of 130 per cent, while promising a 20 per cent reduced unit energy consumption, the new Float Glass Plant houses state-of-the-art Industry 4.0 features backed by its innovative technology, capacity and capability.
The Fully Integrated Windows Line is well-aligned with Tamil Nadu Government's thrust on Housing
Focussing on the evolving needs of acoustics, solar and thermal comfort and security, the Integrated Windows Line delivers the largest portfolio of UPVC Window products. Infact, it will have an annual production capability of 100,000 windows by the end of 2022 making it the world's first and Asia's largest fully integrated facility. 
"Saint-Gobain today is positioning itself as a company that wants to lead in the Light and sustainable construction segment," says Hemant Khurana, Executive Director, MyHome by Saint-Gobain India, also adding that, "The biggest challenge in our industry is customisation. How we are solving it is by firstly developing end to end solutions for the patrons."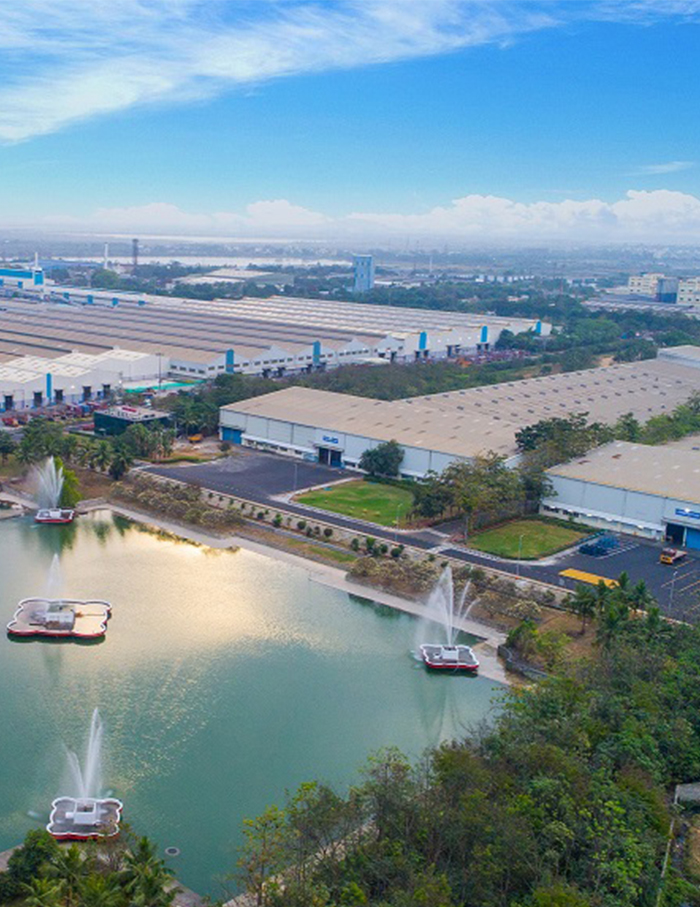 Increasing  the state's green cover to 33 per cent, the Saint-Gobain – SIPCOT Urban Forest boosts the "Green Tamil Nadu Mission"
Reiterating Saint-Gobain's goal of carbon neutrality by 2050 and preserving the natural resources, the creation of the Urban Forest aids the ecology of human habitats by providing clean air, conserving water tables, recharging soil and providing shelter to fauna. 
"We provide solutions that combine performance and sustainability for hot and humid climates. We will continue to innovate by developing products and solutions that are lighter, recyclable and produced using "low-carbon" materials and processes. Our experience in India has been extremely good; we have sustained high growth rates for a long period and have leadership positions in building materials (Glass & Glass Solutions, Gypsum, Mortars, Insulation and Construction Chemicals)," comments ​​Mr. Benoit Bazin, Chief Executive Officer, Compagnie de Saint-Gobain.
In the presence of Mr Benoit Bazin, CEO of Compagnie de Saint-Gobain and Mr B.Santhanam, CEO, Asia Pacific and India Region, Saint-Gobain, the facilities were inaugurated by the Chief Minister of Tamil Nadu, Thiru. M.K.Stalin. 
"Tamil Nadu is the most urbanized state in India today, focusing on Housing, Construction & Infrastructure. This opens up huge opportunities for us as we are a leader in Light & Sustainable Construction and are well-placed to provide building solutions that combine performance and sustainability," divulges ​​Mr. B Santhanam, CEO, Saint-Gobain Asia Pacific & India Region.
You may also like: This glass range from Saint-Gobain is exemplar to the material's heroic properties