Homes
SAGI Architects bring a whiff of Goan-Portuguese influences in Villa Amor, Goa
OCT 4, 2023
| By Bhipasha Hinduja
An address of leisure. A cove of comfort. Villa Amor in the lush and colonial bylane of Assagao, Goa, is an unmistakable testament to the sentiment of susegad, converging the 'conscious' with the art of creativity. Envisioned for Ashi Dua, a film producer, the home with every nook and corner inches closer to a sense of serenity, and away from humdrums of an otherwise routine-ly life — designed by Akash Dudhe, Founder and Principal Architect, SAGI Architects.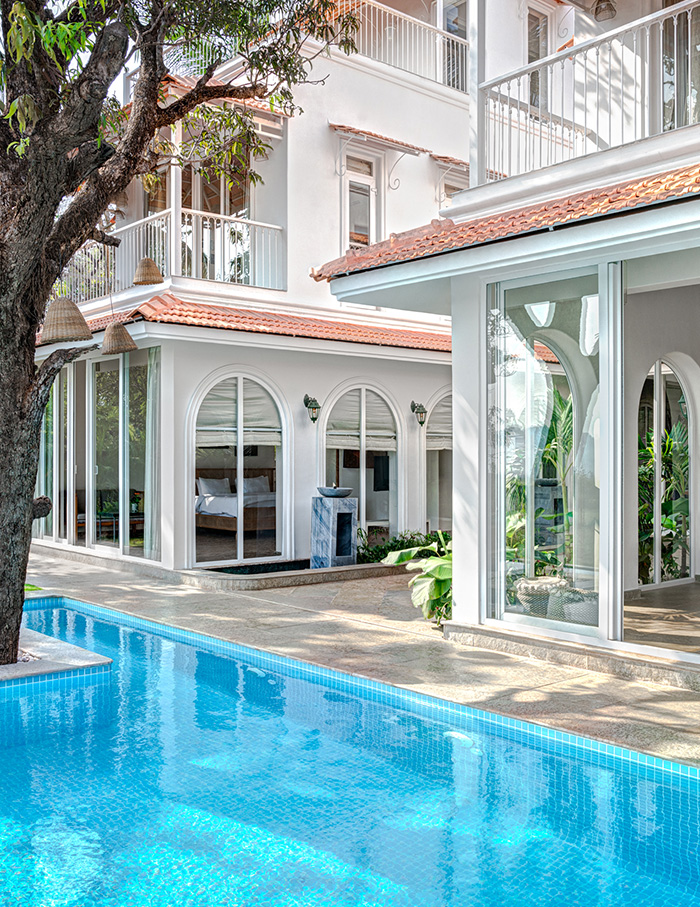 Encompassing a built-up expanse of 5,500 sq ft, the villa, with its flamboyant yet quiet demeanour celebrates Goan-Portuguese aesthetics with a spin on contemporary design. "The homeowner desired a luxurious yet comfortable vacation home that would blend with the serene surroundings and preserve the existing natural elements on-site," informs Akash. While the facade draws a still and steady picture of composure, its surroundings bring the vibrancy of natural scapes around, overlooking the picturesque vistas of paddy fields and traditional Goan abodes.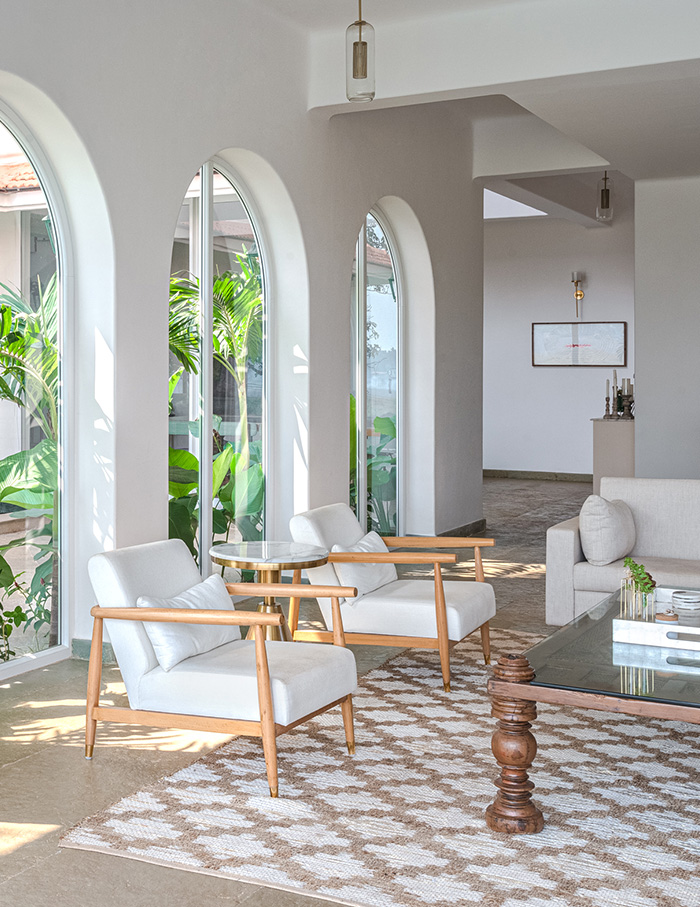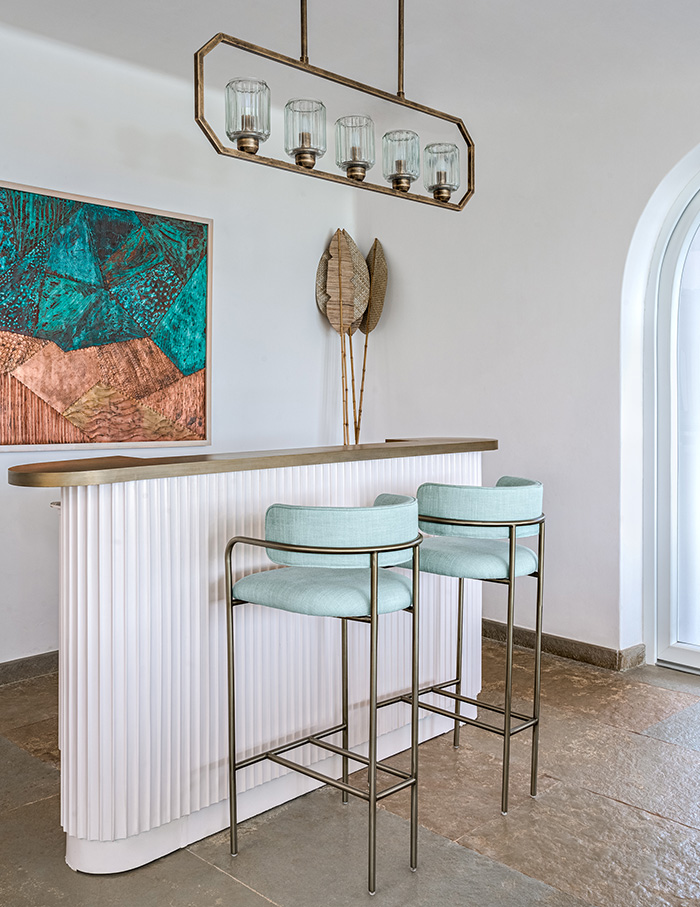 As Akash iterates, the villa seamlessly coalesces with its neighbourhood, like it has always existed and lived through the cultural and everyday history of the coastal state, case in point, its clean white walls, easy arches, a hearty volume and the locally-sourced red Mangalorean roof tiles.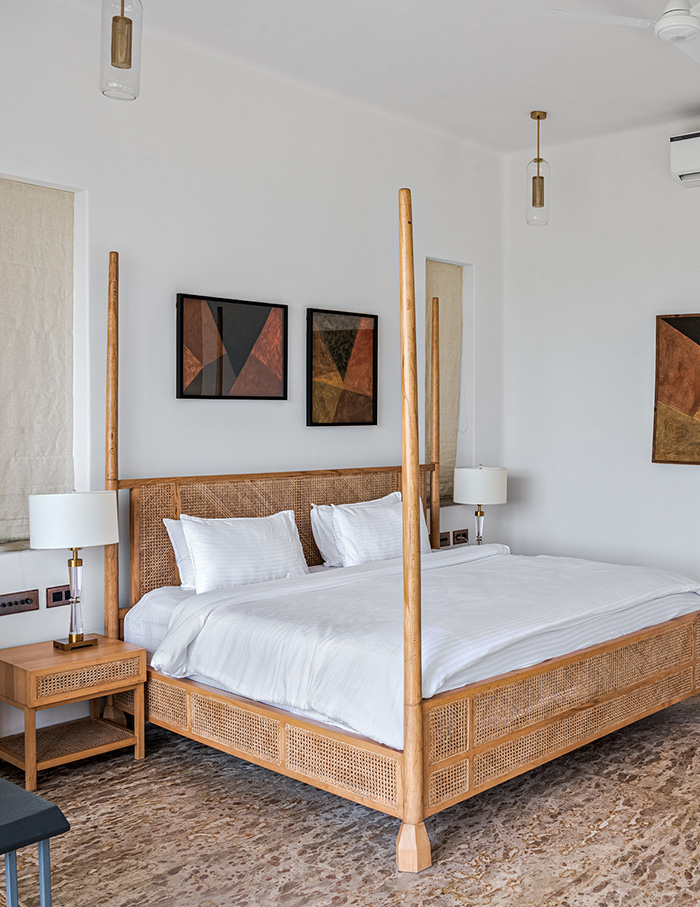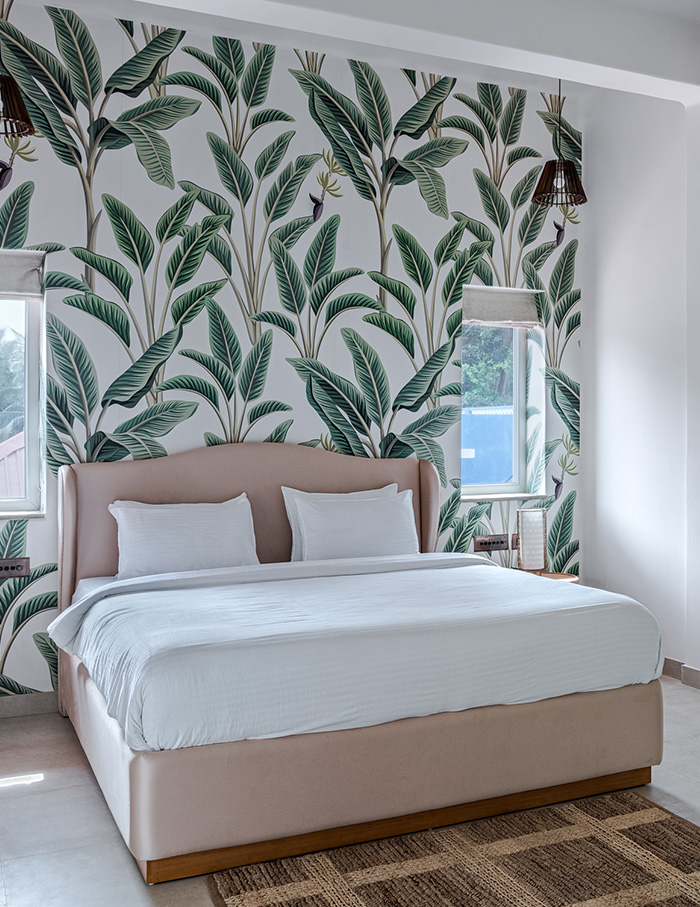 Tapestry of Goa's charm
Akash imagined the layout as an inward-looking house skirted around a central courtyard. The tranquil home invites one with the infinity pool in focus and a sunken seating carved out as a wooden deck. The c-shaped layout materialises the conversation around a climate-responsive design approach, ensuring that all the rooms here revel in the views of the courtyard and paddy fields.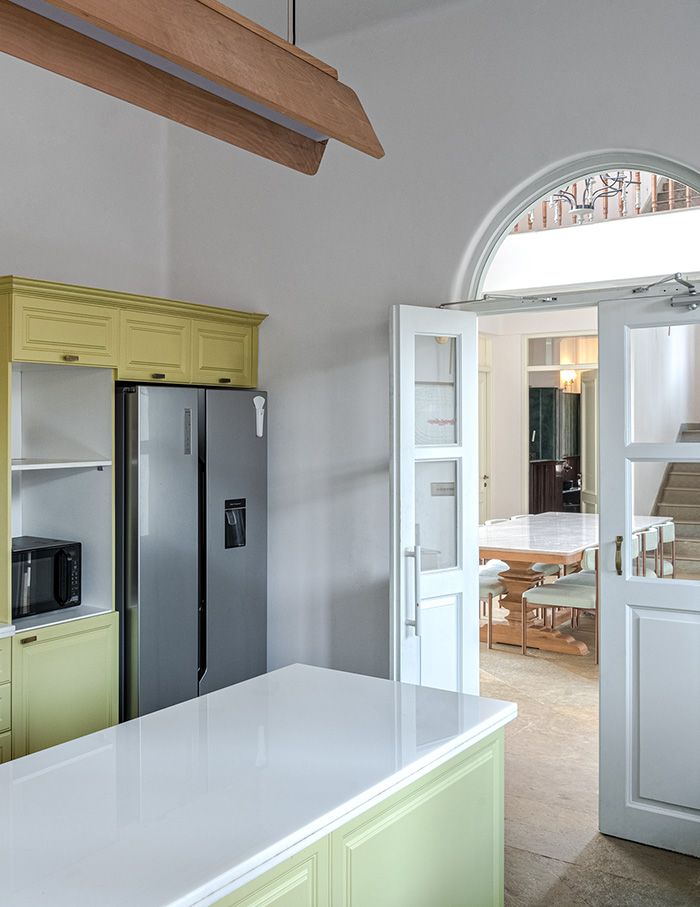 The ground floor hosts a double-height dining area, kitchen, living space, a lounge and a bedroom. The first floor has the bedrooms with balconies that bask in the outside views with the terrace floor enveloping an al fresco dining corner and an entertainment alcove.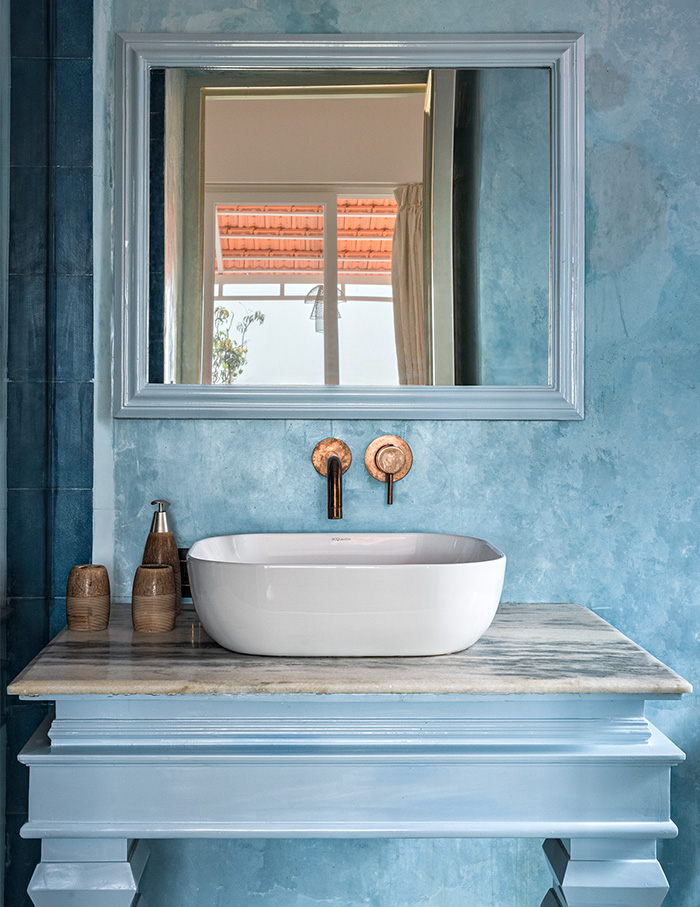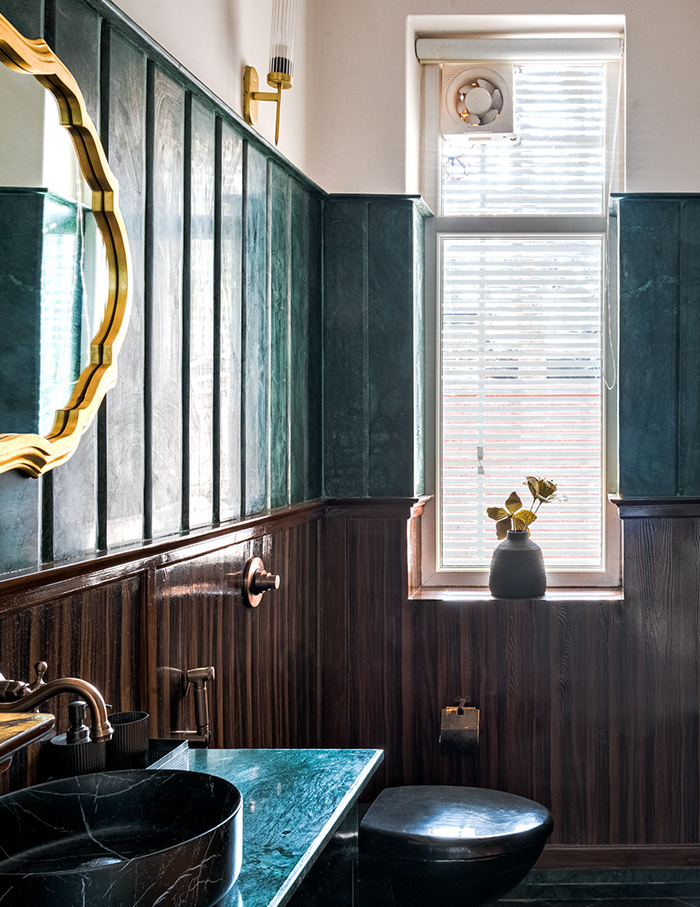 Whites, blues and greens
The mesmerising palette of whites, blues, greens, oranges and creams soothes the eyes, indicating an astute fusion of monotony with tropicals. The red Mangalorean roof tiles and locally sourced materials lend the space a singular Goan-Portuguese allure. This blending of charm, culture and aesthetics gives the home its distinctive identity. The chosen palette is curated meticulously and balances the space out, making the home tread the line between the outdoors and indoors.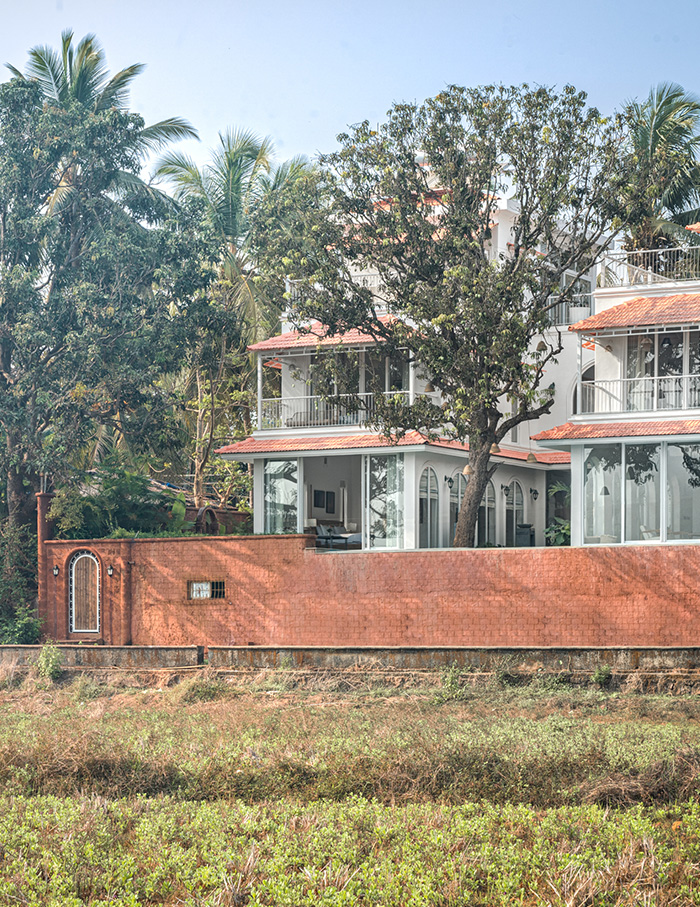 You may also like: Scandinavian accents meet the quintessential Goan experience at this holiday home redesigned by Studio Tilt