Design
Director of Dialogues by Nirmals—Sachin Chauhan shares 5 tips to style your home with linen
JAN 2, 2023
| By Team ELLE DECOR India
When you think of a holiday/leisure home, the first thing that comes to your mind is a space overlooking a sea or a mountain range with pristine white linen sheers flowing in the breeze. Now, that the mood is set, here are five style tips by Sachin Chauhan, director of Dialogues by Nirmals, to set up a perfect leisure home decked up in linen.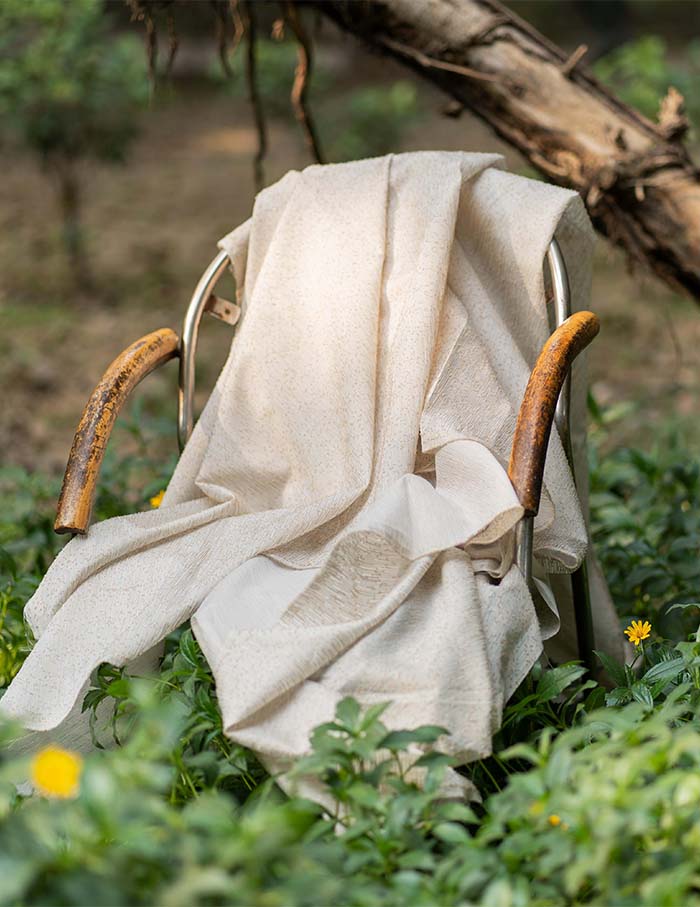 As a natural material that spells chicness, comfort and breathability, linen is the best material for holiday homes. Dress your windows with linen drapes in earthy colours and tones in order to lend a calming look to your home. Soothing shades like whites, beiges, grays or browns in either solids or with subtle prints and textures will give your space a relaxing vibe perfect for a leisure home.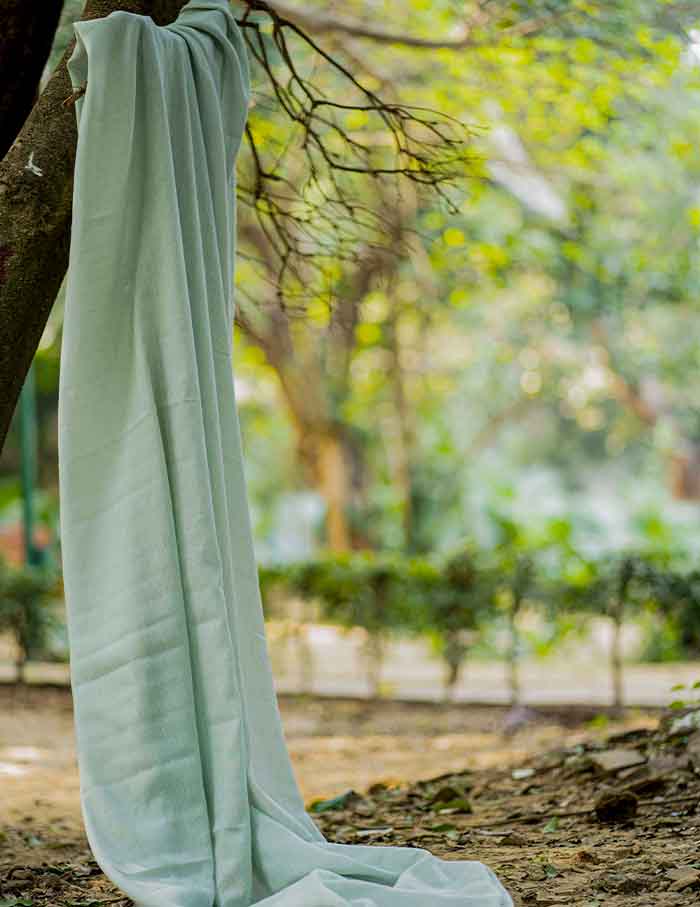 Linen is synonymous with comfort, coolness and strength. So it is ideal for upholstery as well. More over, it exudes a laidback vibe that is just right for leisure spaces. At the same time, it gives a soothing, yet sophisticated appeal to any interior space. Linen fabrics made of special techniques and blends have extra durability, they have higher Martindale as compared to traditional linen.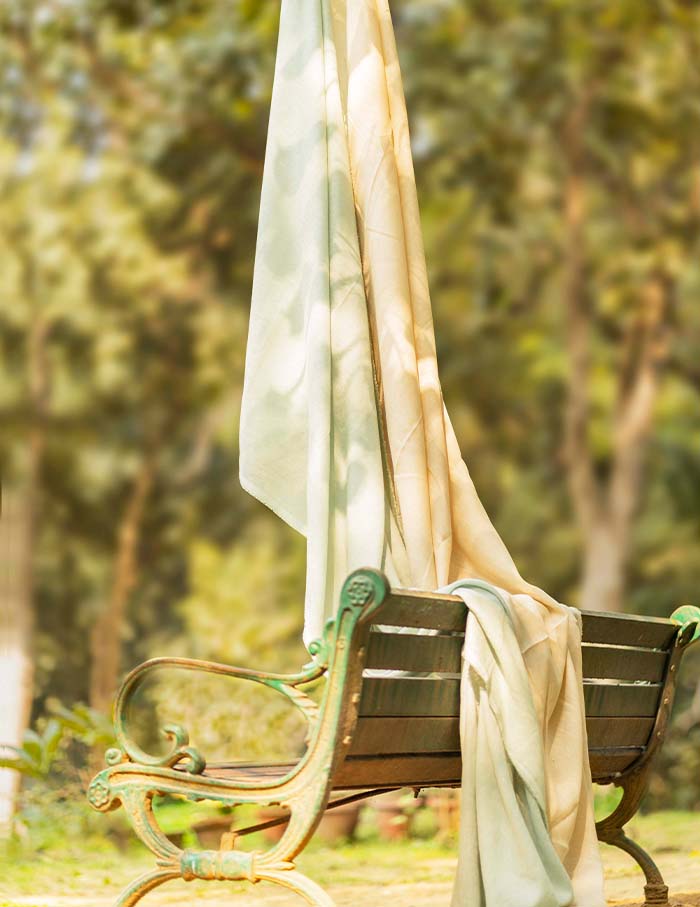 Do up your table using linen. Go for chic linen table cloths, table runners, place mats and napkins in order to achieve a naturally luxurious setting that is just right for supper with your loved ones. Embellish them with laces, beads and embroidered small florals or other motifs to add enchanting details. Believe us, there's no better material than linen for your tables.
Have poster beds draped in pristine white linen to bring in a dreamy mood to your leisure bedroom. The colour white plays an important role especially in your bedroom by calming your thoughts and evoking a tranquil atmosphere. Beyond this, adorn your bed in multiple layers of bed linen. Start with a linen flat sheet decked up with multiple layers of cushions with textures and prints, and finish with a bedcover that matches your mood and personality. A final touch in the form of a textured linen throw will make your bed look immensely inviting.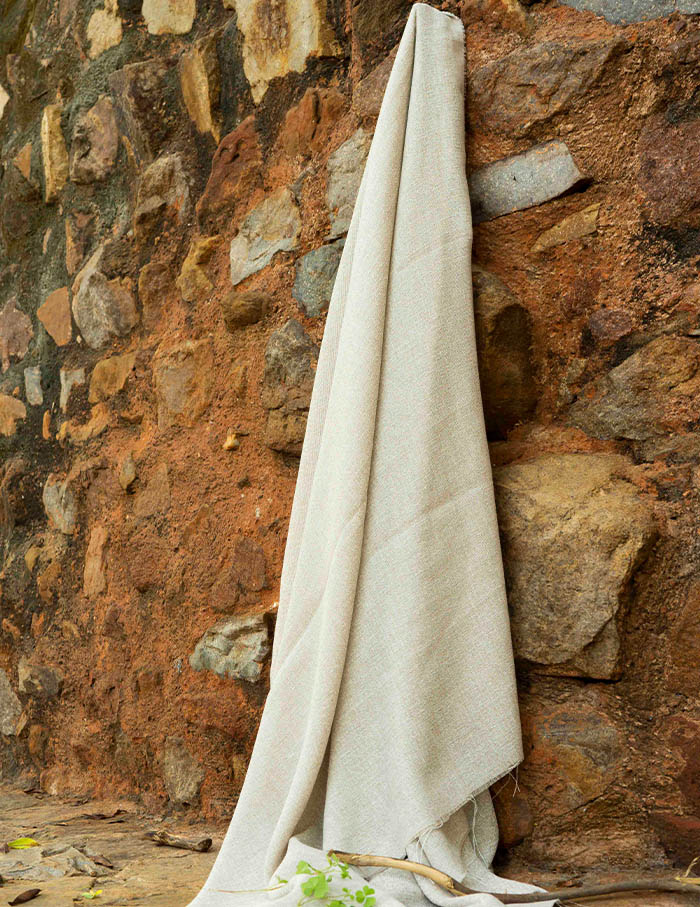 Linen as a material is very versatile, it can also be used for wall-coverings. At Nirmals, we are working with numerous linen materials to make stunning wall arts. Embroidered linen clad on frames looks as good as a commissioned oil painting and adds to the charm of any space. 
You may also like: The expansive flagship store for Dialogues by Nirmals in New Delhi