Design
Myriad discourses take shape inside the expansive flagship store for Dialogues by Nirmals in New Delhi
NOV 1, 2022
| By Kashish Kaushal
A basic tenet of any healthy relationship is open dialogue and transparency. And an underplayed yet necessary virtue is the art of listening. Sometimes, between what is said and what is not, a lot is lost in translation. The same holds true for fabrics and furnishings. The day you decide to venture out in search of the perfect interior furnishings for your homes, you have a ballpark idea of what you want. Churning those ideas into reality is the newly launched 6,500 sq ft flagship store of Dialogues by Nirmals located at MG Road, New Delhi.
If you want to indulge in the thrill and excitement you experience while walking through global design fairs and exhibitions, this store is the place to be.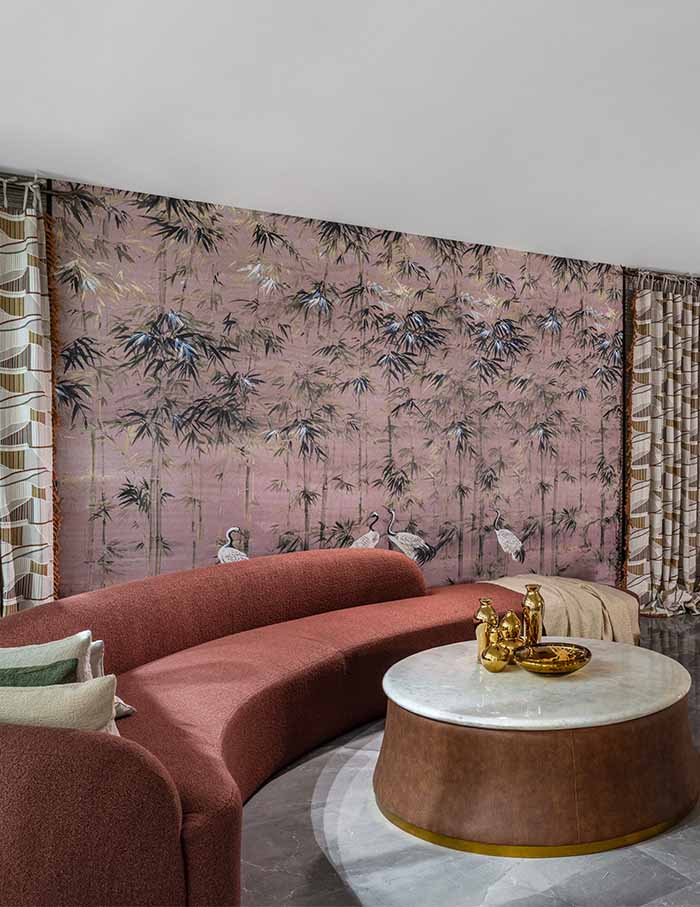 Taking cues from Maison & Objet and Proposte, it renders an international shopping experience right in the heart of India.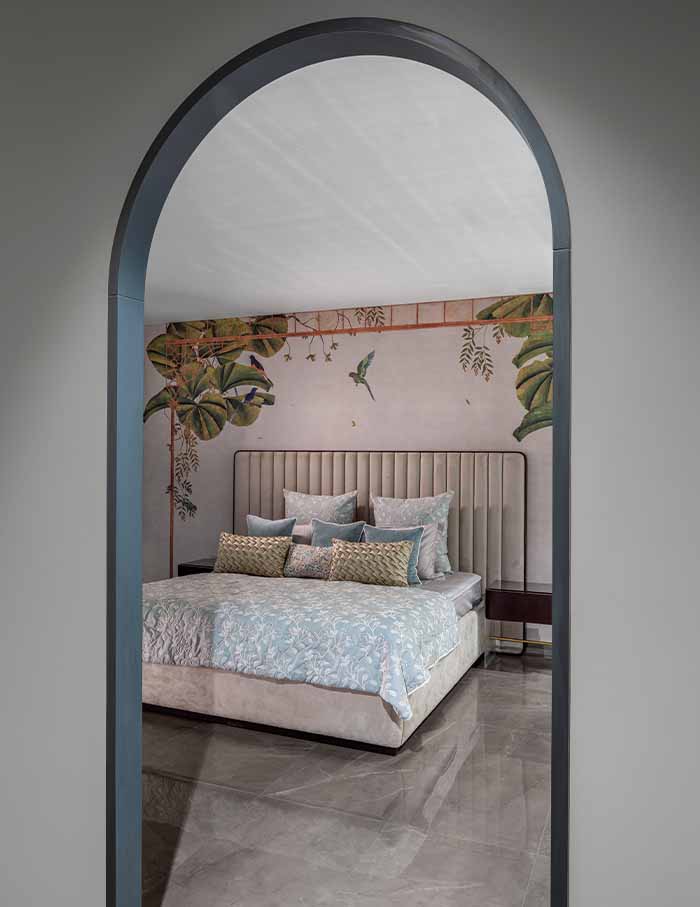 Replete with arches that instigate conversations, the store's design language is enriched with elements that facilitate dialogues. From walls to furniture, every surface has been curated with utmost finesse to display their product offerings.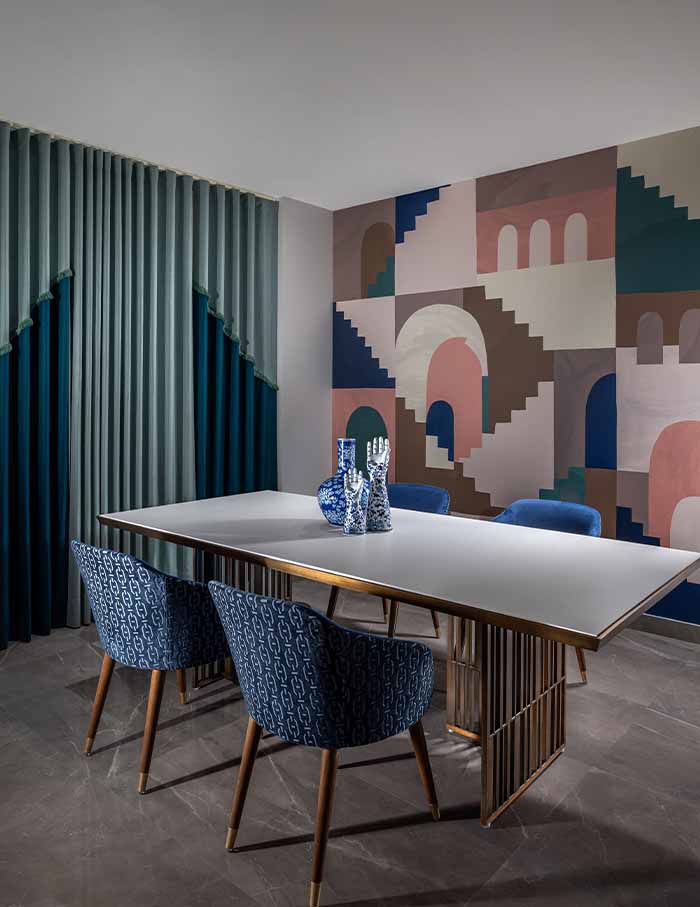 Weaving a story at every turn, the store highlights the multifaceted uses of the fabrics, opening up endless design possibilities.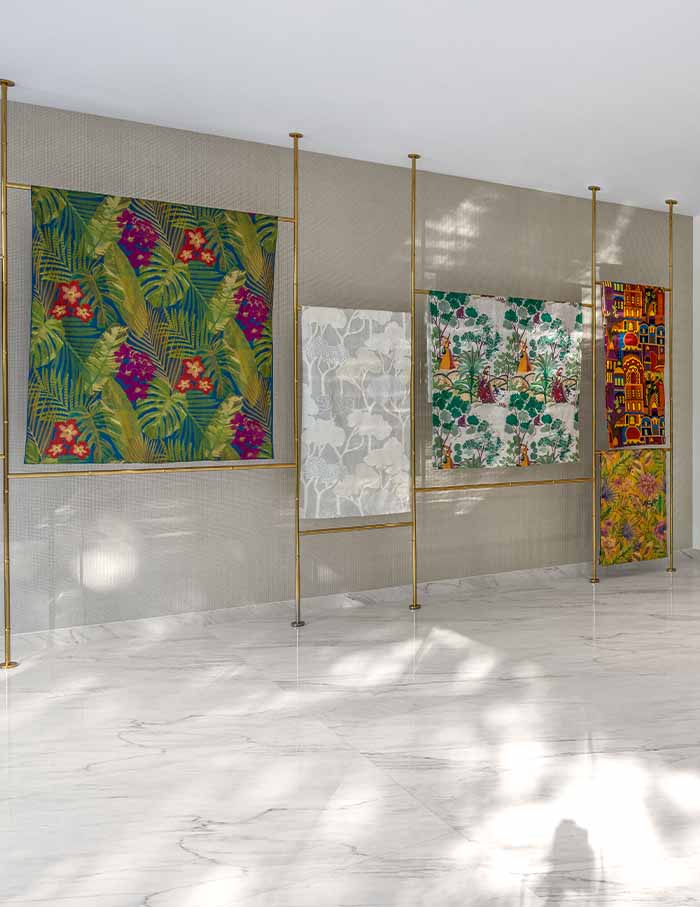 "It is only through dialogues and conversations that you can find your perfect fabric. You have to interact with the fabric, feel them, breathe them, caress them, have a dialogue with them. Sometimes, it doesn't have to be a verbal dialogue!" exclaims Sachin Chauhan, Director, Dialogues by Nirmals.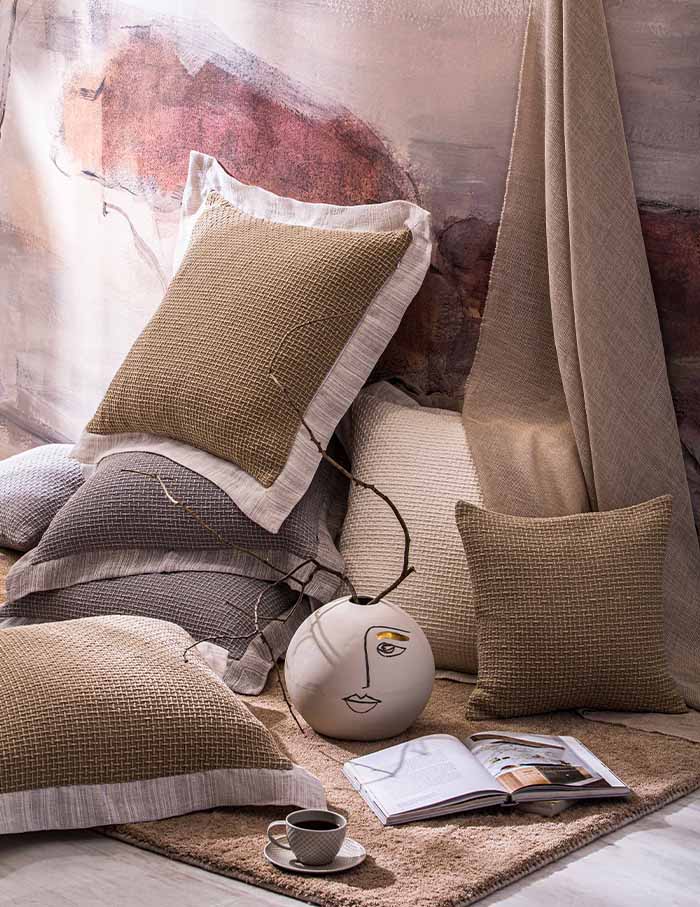 The store not only brings together the finest fabrics from across the globe, but it also guarantees an immersive shopping experience. It's designed in a manner that every nook and corner has a story to tell.
Click here to discover more about Dialogues by Nirmals, featured in the October-November 2022 ELLE DECOR India issue!