Design
Chennai's new architectural gem! 5 questions with Sanjay Garg on the latest and largest Raw Mango store in India
AUG 24, 2022
| By Pratishtha Rana
Perspective transcends all materialistic boundaries. More so, it finds meaning when translated into and onto a creative canvas, which sometimes is a result of continuous brainstorming and sometimes, it is just a spark of instinct that navigates the perspective to take an actual shape. Perspective is also the beginning of possibilities — and Raw Mango likes to make the most of it.
A label that dabbles in fashion, textiles and design, Raw Mango was founded in 2008 by Sanjay Garg, going on to rewrite the idea of culture and minimalism through the very fabric of Indian handlooms. With its stores in Mumbai, Delhi, Bengaluru, the brand has now arrived in Chennai. It is in fact, its largest store so far! And as much the spotlight falls on the apparels, we see the label kindle a new affair with design and architecture in the new 5,400 sq ft space encompassed with a lush garden complex. 
Read the excerpts from ELLE DECOR India and Sanjay Garg's exchange of questions below…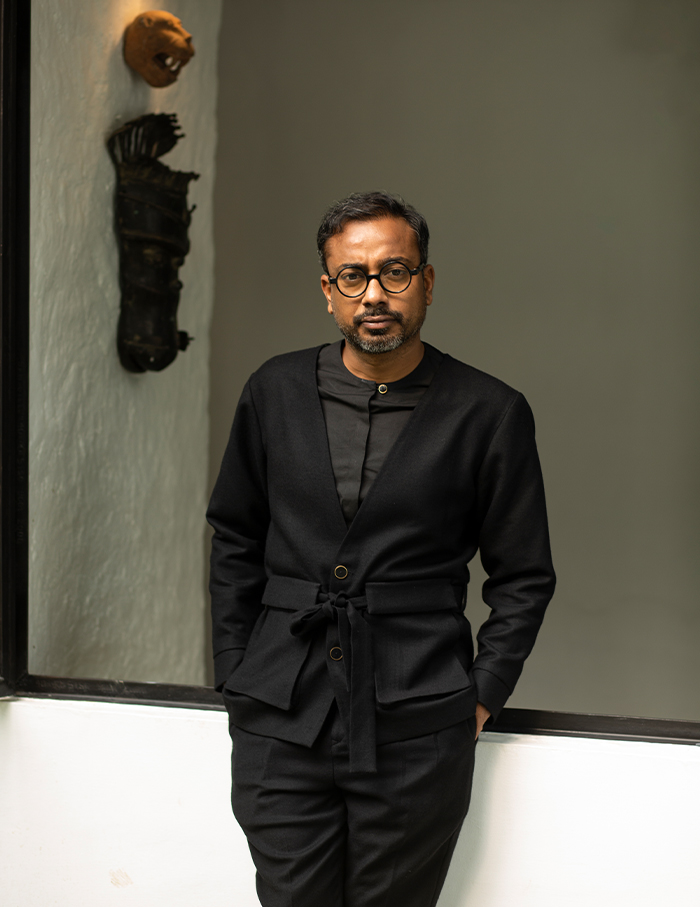 1. What led to the flagship Raw Mango store in Chennai — tell us about the inspiration.
Chennai city holds a very special place in my heart. When my team and I were discussing the next Raw Mango store, I immediately knew this was the city we're going to. I am drawn to cities, cultures and communities that take pride in where they come from. Even though I am from Rajasthan, I find there's a lot in common between the two cities: our cultures are very deeply rooted, right from the colour palette and spices to the music and even fragrances.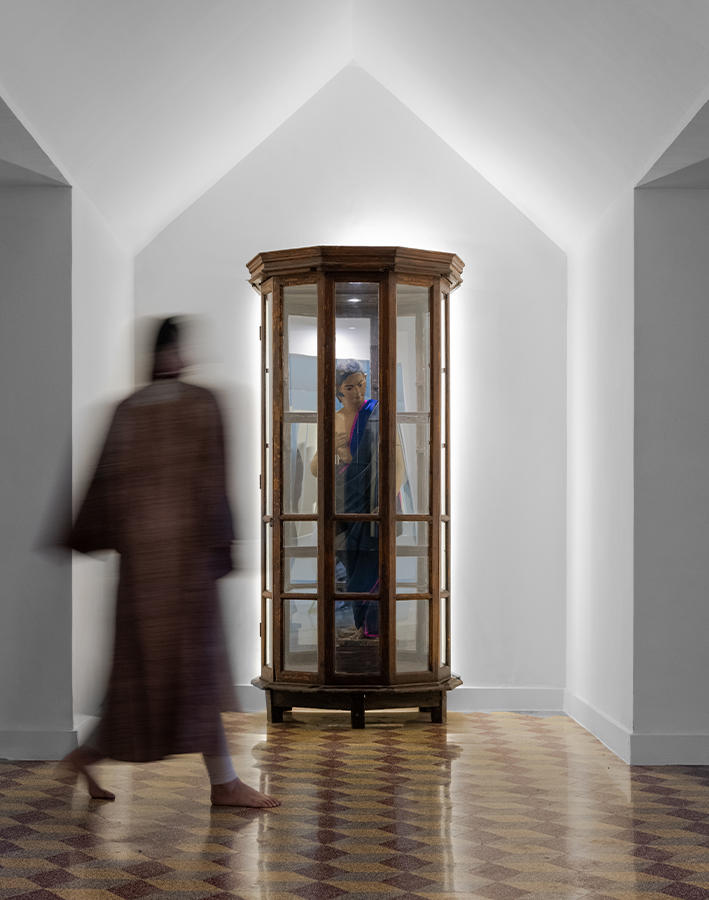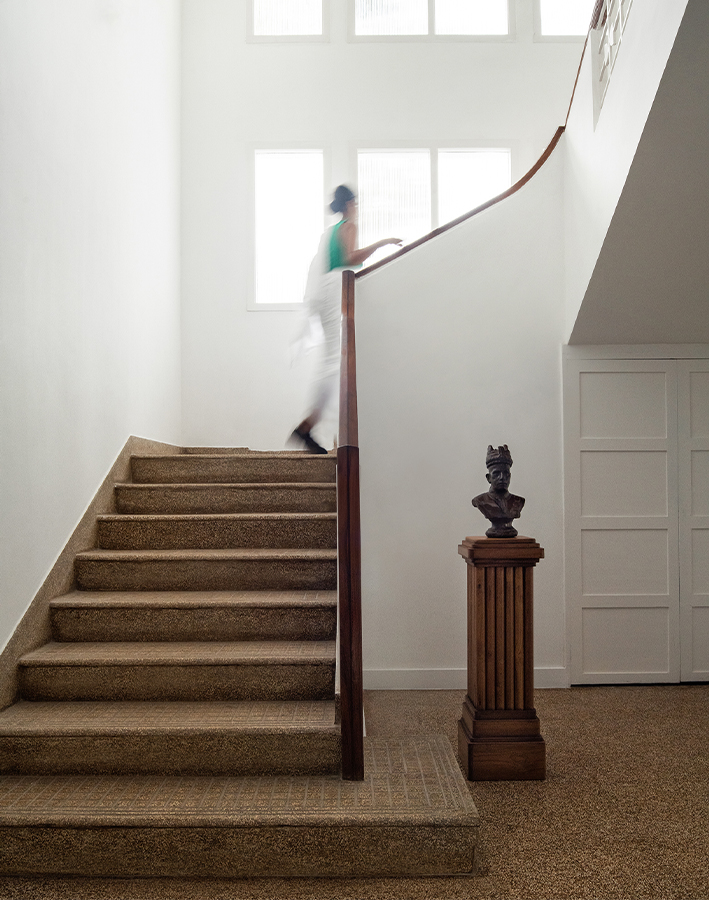 Before finalising Cenotaph as the location that houses our Chennai store, we saw over 50 houses. What particularly drew me to the property was its unique Art Deco meets Chettinad style architecture. We worked closely with our architect and visual creative director Adityan Melekalam and our internal team for over eight months to bring alive our vision and give Raw Mango its new home in Chennai.
2. From a contemporary store in Delhi to a classic and cultural space in Chennai, what do you think about this journey?
Designing a Raw Mango store is always a unique experience for me. In this case, since we were working with an untended property, putting this particular store together was more like a restoration project. What makes it different from the other stores is that it is inspired by the property's original structure.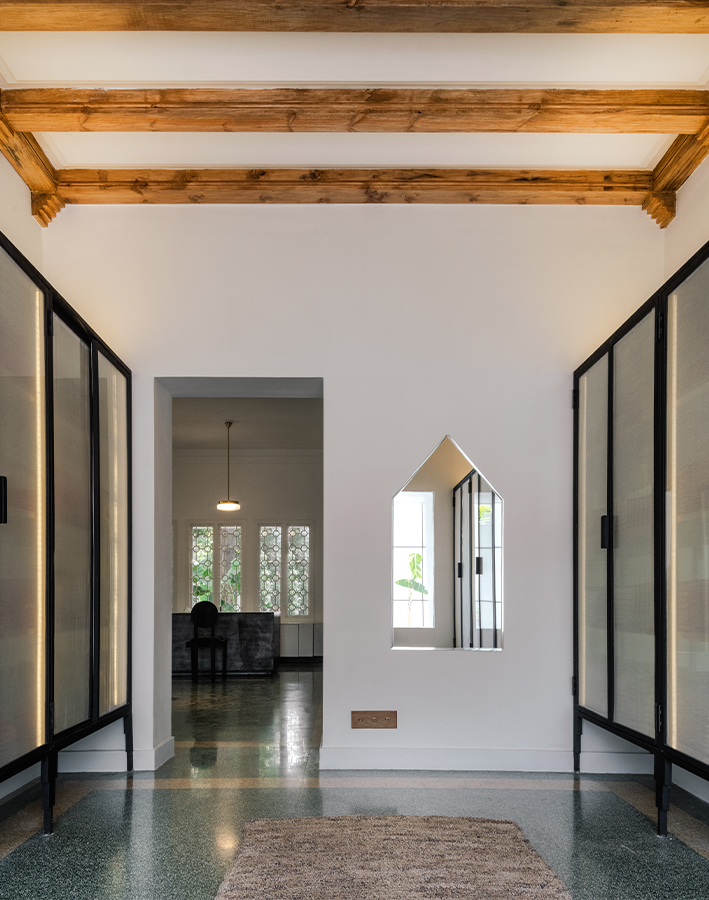 The design of the store draws inspiration from the history and context of the bungalow it resides in, with elements of Raw Mango embedded in it. For example, the original floorings have been retained but we created rooms, added windows and chajjas. Overall, the architecture and interiors of the store blend the original Art Deco structure, with the design aesthetic of Raw Mango that is minimal, modern Indian. We were also quite fascinated by the Tamil architecture which inspired a lot of design elements in the space.
The store features seven rooms, spread over two floors, exhibiting our collection of saris and textiles, blouses and embroidered textiles.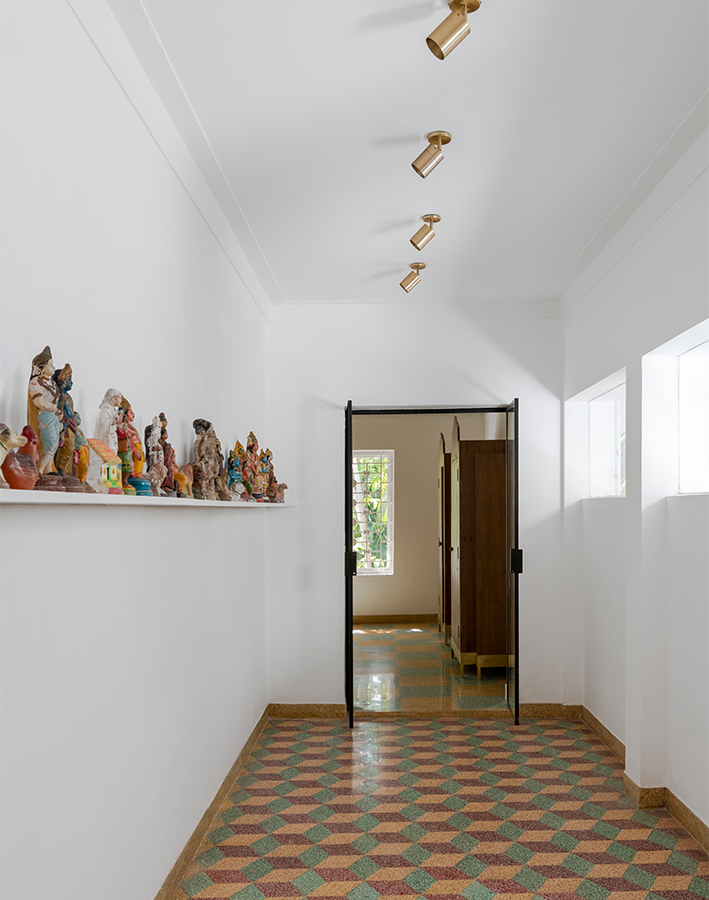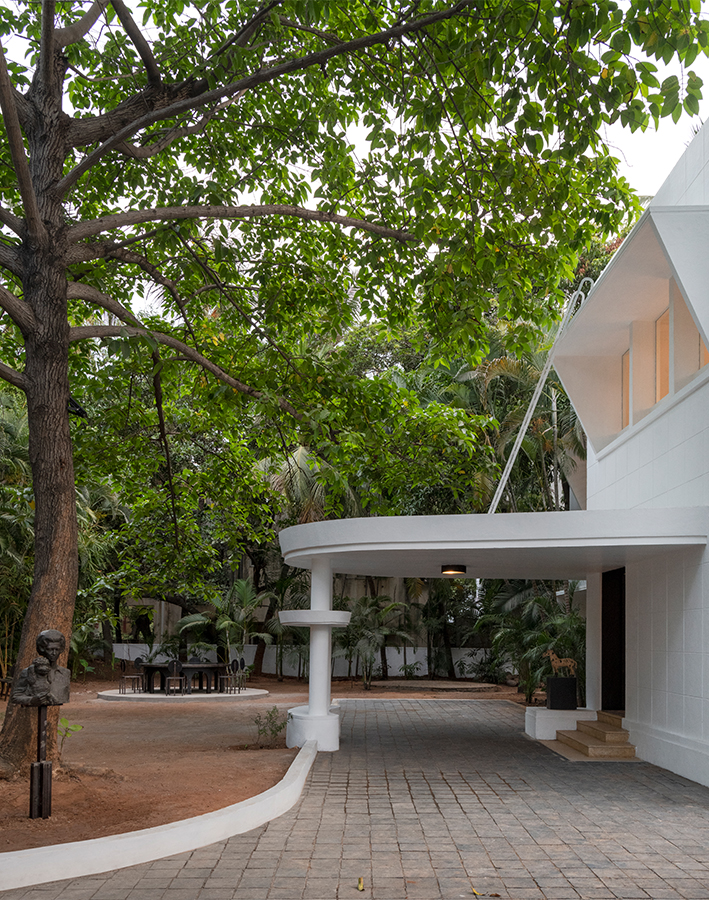 3. Are there any new collections in the pipeline?
Yes, we are always working towards something new. Up next will be our Festive collection that I would be able to share more about, closer to its launch in October.
4. What is the inspiration behind the series of limited edition objects that represent Raw Mango's evolution?
When I look back at our journey and think about what really defines Raw Mango, it has always been about creating new conversations through design. Our exploration in design, be it through our textile, cultural events or retail environment, has been about intervention within traditional practices. So the inspiration behind 'objects' was about studying another medium of expression.
In 2019, we launched 10 objects to commemorate Raw Mango's 10th anniversary. They are a non-definitive group of objects based on a selection of things that resonate with me and the brand. It is a culmination of inspirations and celebrations of the vast cultural histories across the country.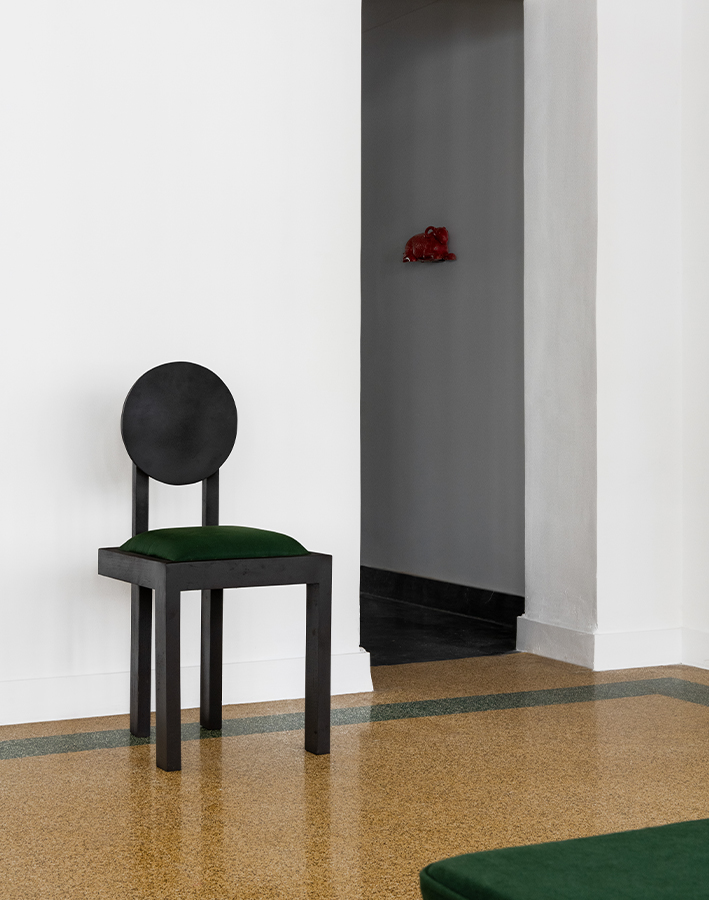 5. Intriguing textile history and newer weaves on the canvas. Tell us about the recent Summer collection 'CHORUS'…
My team and I have spent years researching and experimenting with the textile history of the 18th Century. This involved working with lesser explored materials like pearl detailing and ribbons, and deciding how to balance delicate details. 18th century European textile history was often lavish and novel in technique, it was the epicentre of luxury textile producing the finest brocades. 
Our Summer 2022 collection CHORUS relays design aesthetics of the Rococo period through woven ornamentation like birds, flora and ribbons, but in a more vibrant colour palette. Through this collection, we have also explored newer weaves like swaying palm trees, blooming flora overflowing vases that are highlighted with delicate pearl and zardozi detailing.
Loved the Raw Mango store in Chennai? Now read this: Vaishali Shadangule and Alessandro Giuliani capture delicate Indian weaves under the ocean