Homes
The art of good living is redefined in this sprawling Raipur farmhouse by Rishabh Luniya and Associates
APR 4, 2022
| By Kashish Kaushal
Oftentimes, true luxury is associated with exclusivity and the ability to lead a private life, away from the city chaos. Imagine being one with nature, tucked comfortably in snug corners of your home, surrounded by your loved ones. Spread across 14,000 sq ft of farmland, in close proximity to the Energy Park of Chhattisgarh is this Ten Trees Abode designed by Rishabh Luniya and Associates.
Blessed with ten fully grown tropical trees, the structure is planned in a way that engulfs the vegetation around it. Ensuring openness and free flow of space, this abode is the culmination of the efforts of the dream team comprising architects Rishabh Luniya, Kushal Patel, Mamta Jain, Tripti Adwani, Rashi Jain, Garima Dubey, with Deltacom Consultants as structural designers. 
"An open floor plan, natural aesthetics, textured spotlights and a sense of warmth perfectly describe this farmhouse," reveals Rishabh, Founder of the practice. The client's brief was crisp and clear—they wanted a space fit for a weekend getaway with one bedroom, an indoor pool, living-dining, and activity areas to entertain a good number of family and friends.
You may also like: A museum of past, present, future—This Mumbai den of Godrej Vikhroli's CEO Anubhav Gupta gently coalesces vintage with modern living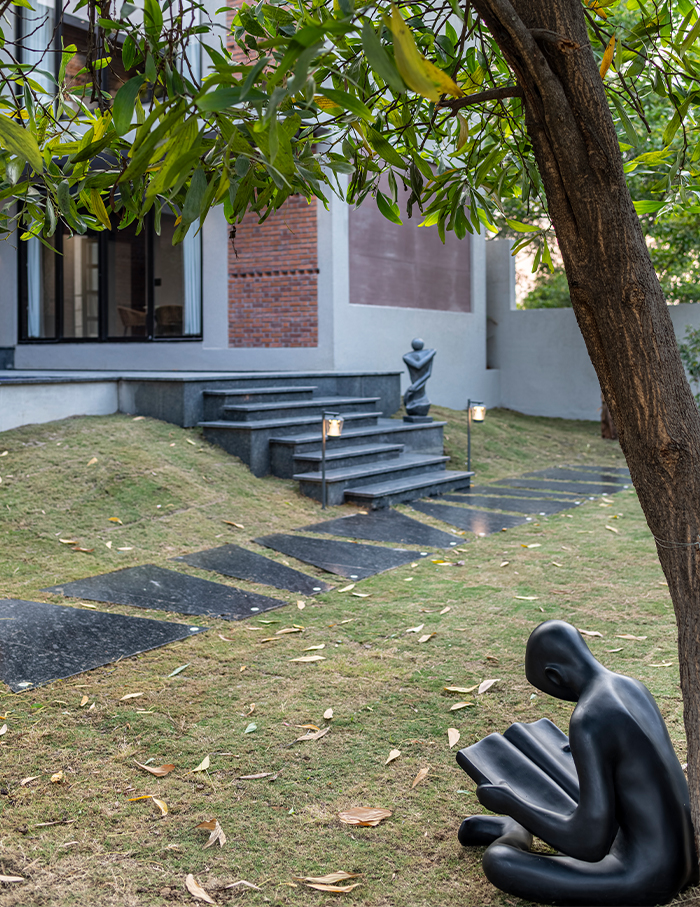 What makes the Ten Trees Abode special is the earthy palette it carries throughout the space. Be it the elegantly simple structure and form, or the patterned exposed brickwork complementing the in-situ concrete slab with inverted beams, this space is a home away from home for its inhabitants.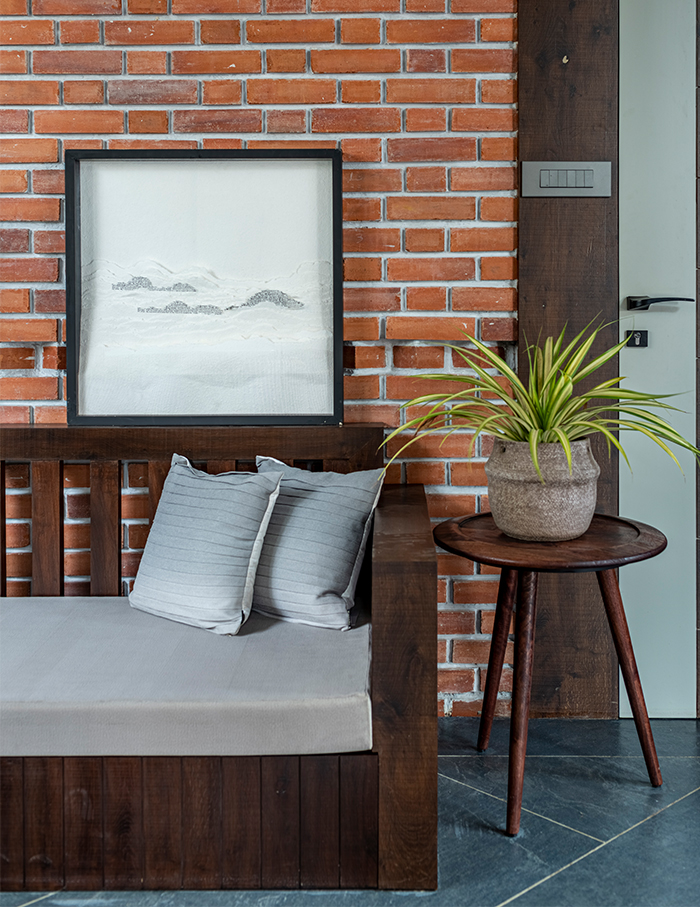 "Furniture is done in natural wood on-site with specific details justifying a minimalist approach, clear windows, and linear planning resulting in naturally lit spaces forming a remarkable mise-en-scene," adds Rishabh.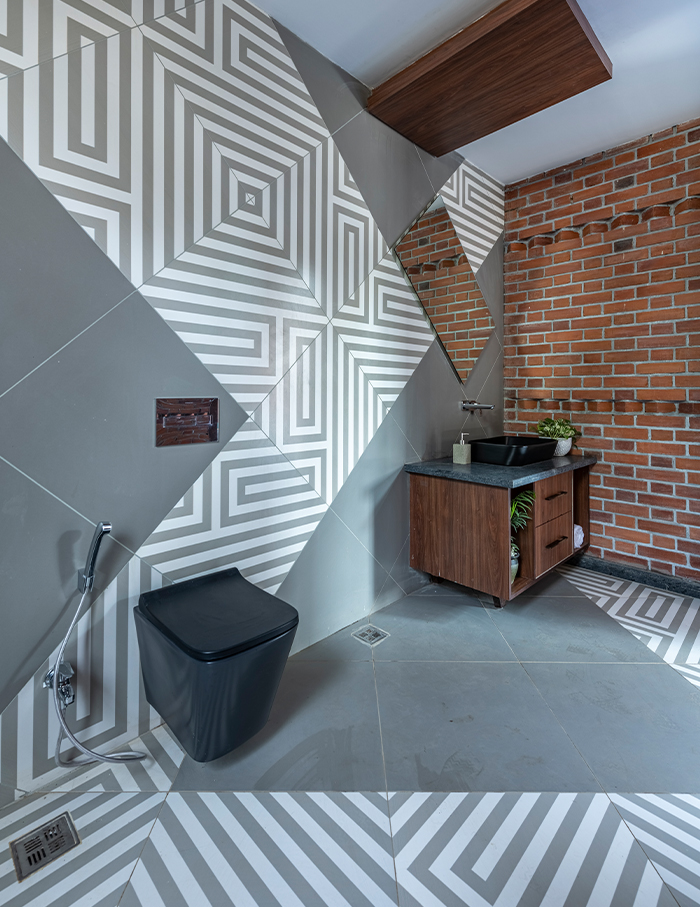 As one enters, lily ponds right at the entrance enhance the experience of a threshold, paving way for something better. It's an addition to the already existing beautiful landscape around. Another aspect that is important to note is that privacy is thoroughly maintained throughout the house.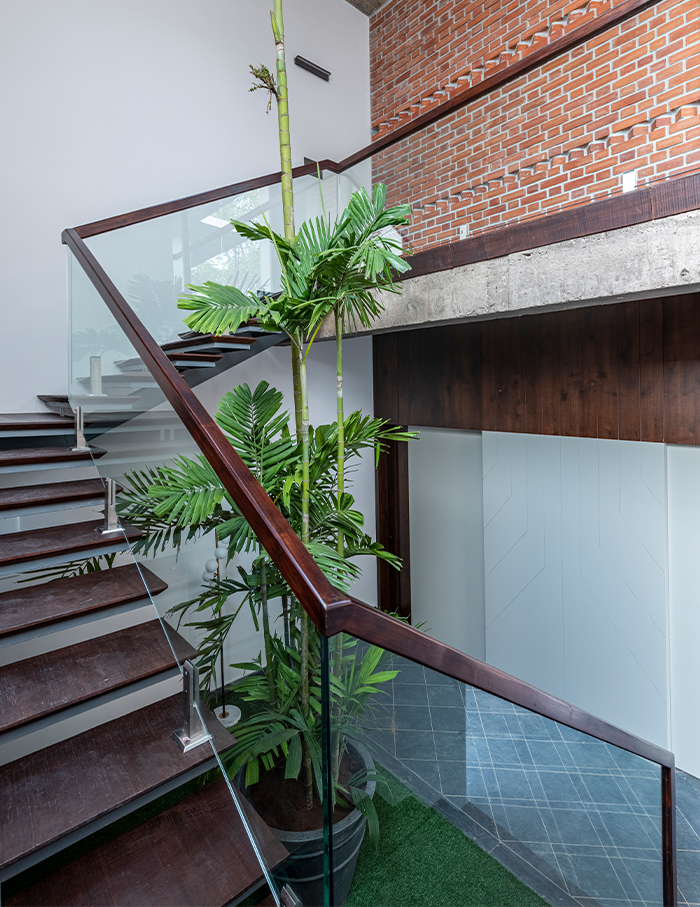 With a quick stroll around, constantly changing views of the outdoors as well as the building unfolds a play of light and shadows as one moves towards the activity area and upwards with a wooden finished staircase surrounding a huge plant.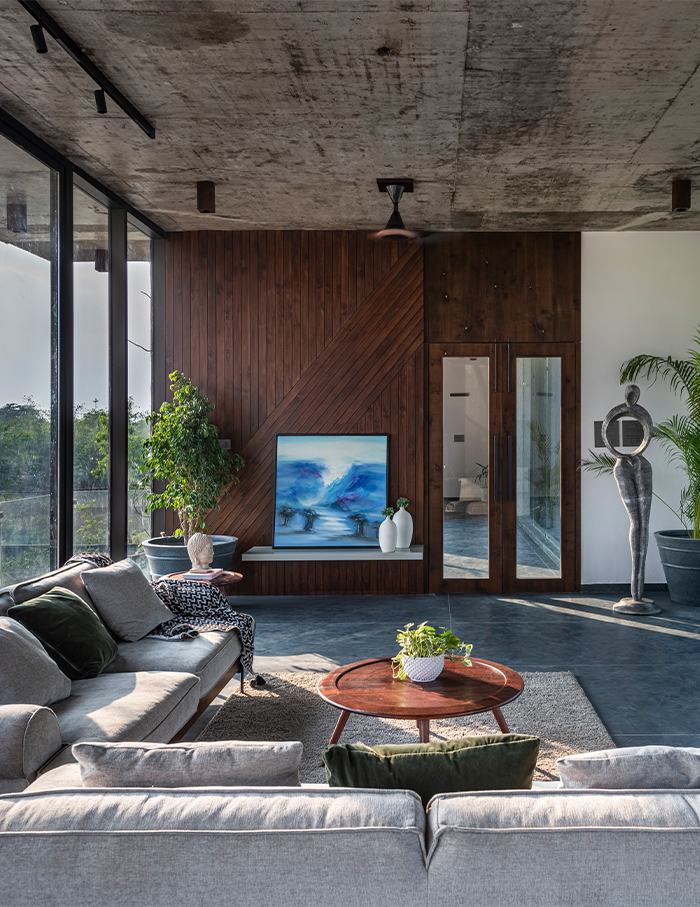 The first floor encompasses a private bedroom area along with a living-dining area, each separated through a glass bridge. Use of texture is game-changing when it comes to nailing down a rustic aesthetic.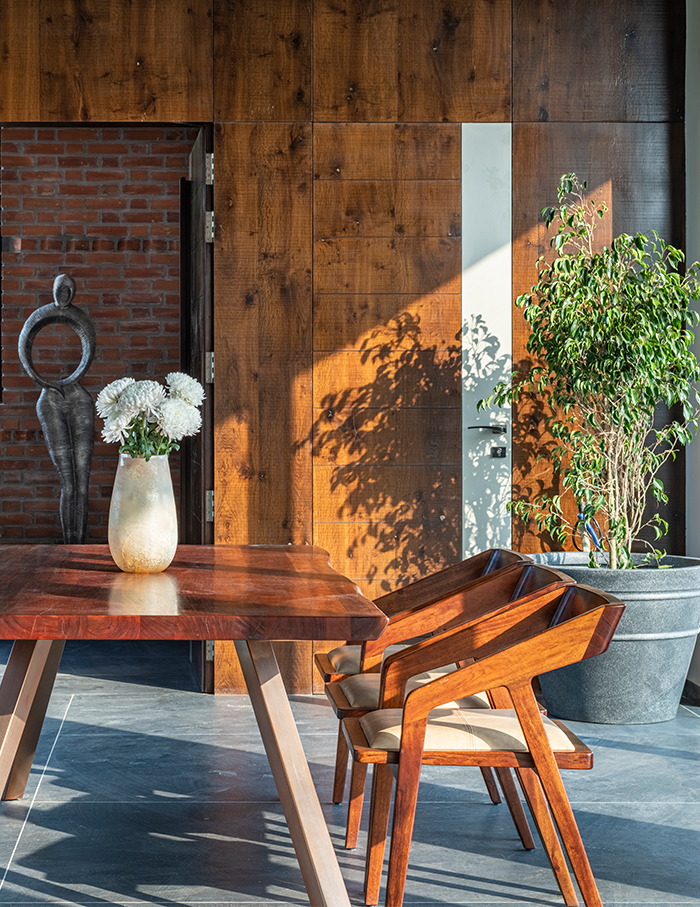 The epitome of a farmhouse relies heavily on wood, natural fabrics, and raw materials. With exceptional vantages thriving at every corner, the Ten Trees Abode exudes poise and charm. 
If this Raipur home brings you closer to nature, you must check out this Jammu home by The Vrindavan Project!