Homes
Arches, pastels, barn doors: Pune home by Amoeba Design reminisces Loft-esque style New York apartments
OCT 26, 2023
| By ELLE DECOR India Team
Echoing the cosmopolitan imagery of the distinctive New York loft-style apartments — think modern, industrialist, rustic and airy — a home in Pune materialises with a riveting collision of different styles, layers of aesthetics and a gripping design process. Spearheaded by the creatives at Amoeba Design, Satyajeet Patwardhan and Pashmin Shah, the residence emerges as an elevated yet aspirational cornucopia of ideas that coexist without overpowering each other's singular identities.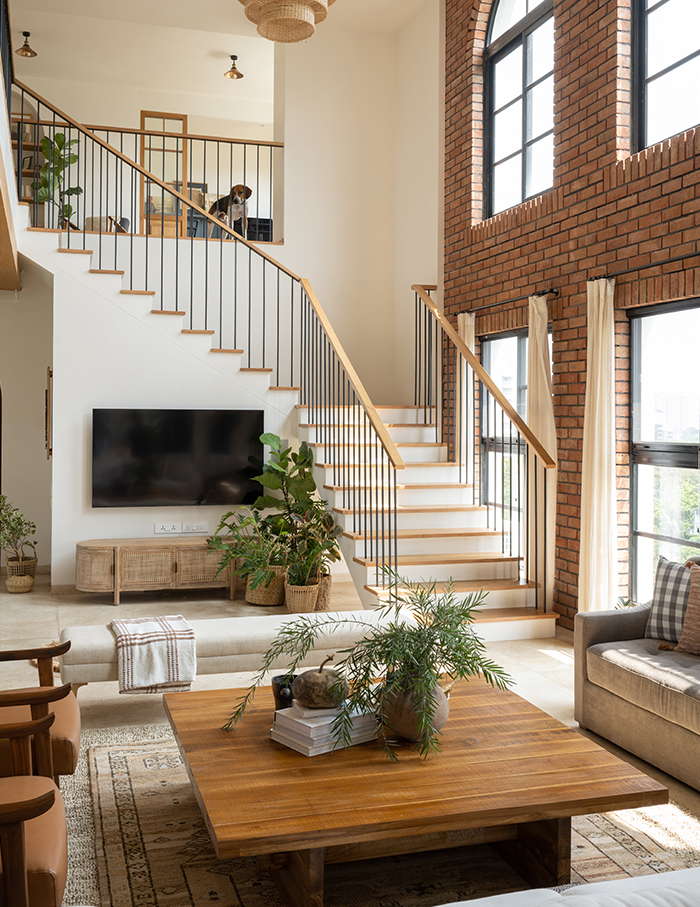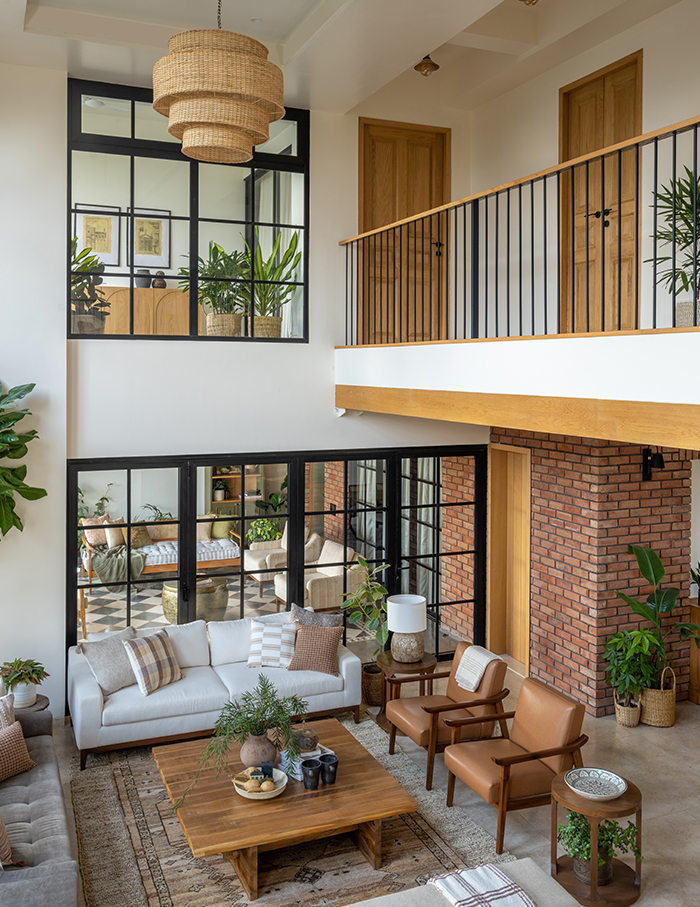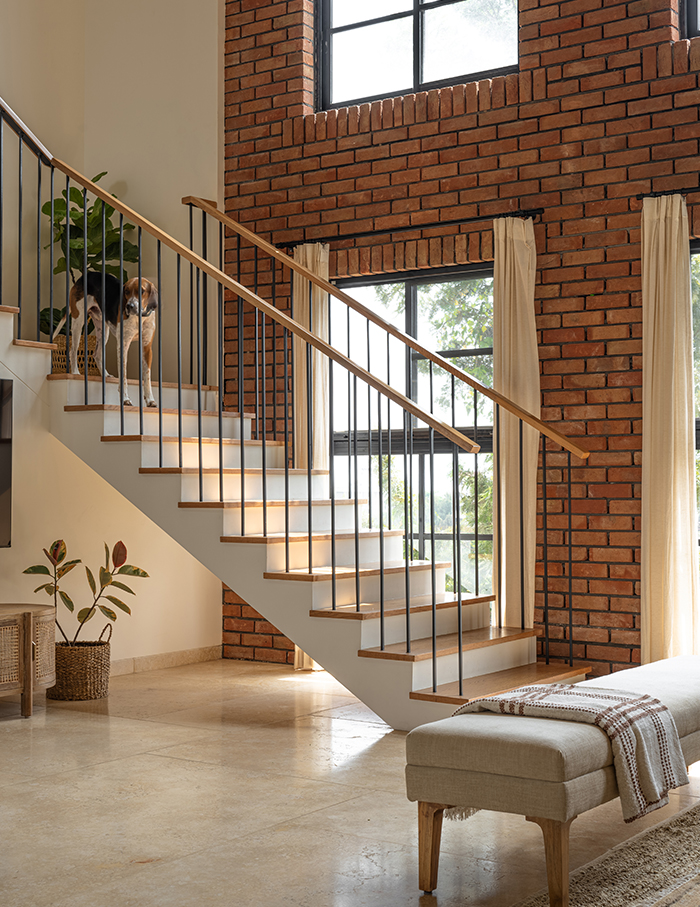 "A young couple, Yash and Shreya (who helms home decor venture ALTROVE), moved from New York to Pune and were looking to create a home that can bridge the gap between the life they'd experienced and the life they were about to embrace again," recall Satyajeet and Pashmin.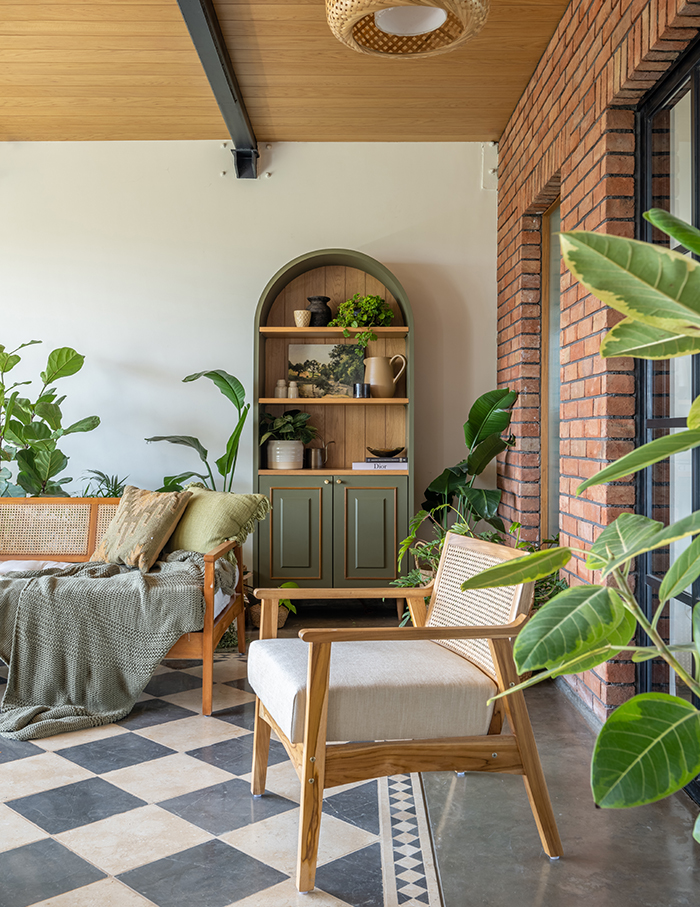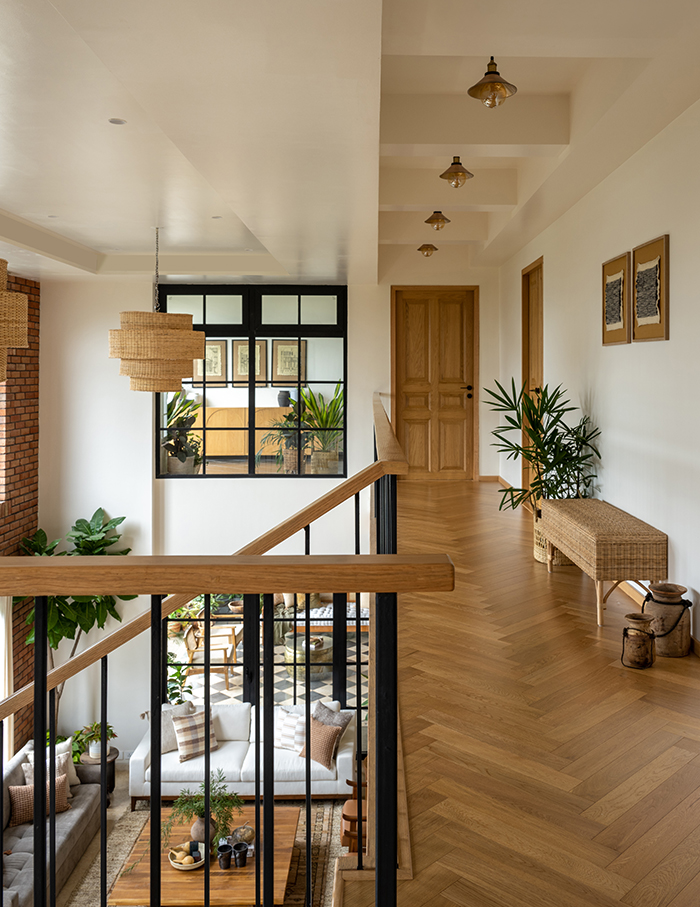 Spilling over to a generous area of 3,600 sq ft, the duplex is imagined in an empty space between two floors of a building. As the designer duo describe it, it was like shaping up an architectural solution mid-air in the existing building. At the very first glimpse, a lingering sentiment of feeling grounded yet looking dynamically diverse wafts around the corners and rooms of the space. The augmented mood of a loft-esque living that pirouettes on the equilibrium between minimalism and calculated but subtle maximalism, the home engulfs a double height brick-clad wall beset with arch window and Georgian bars.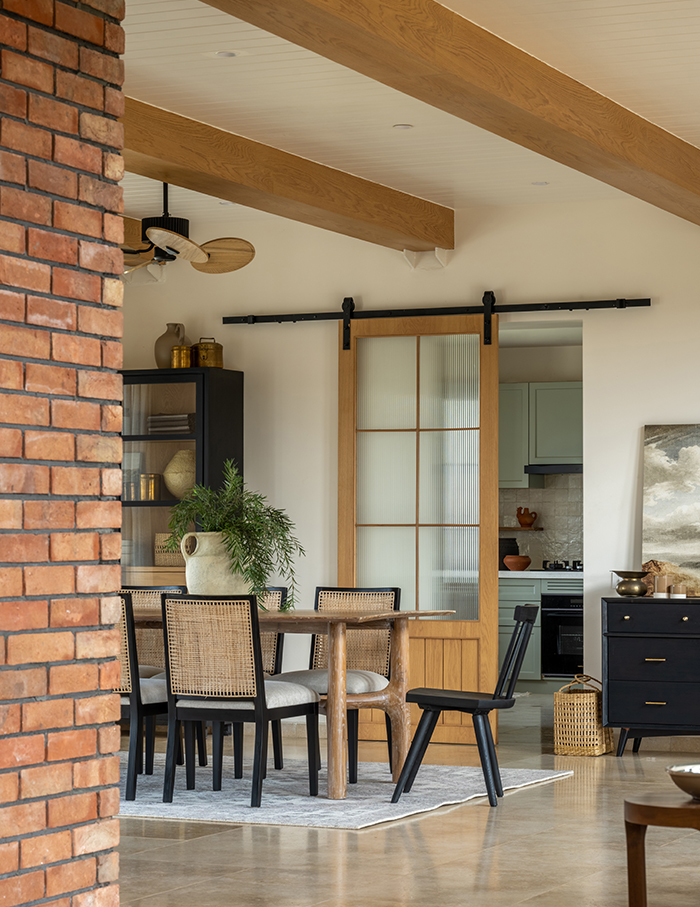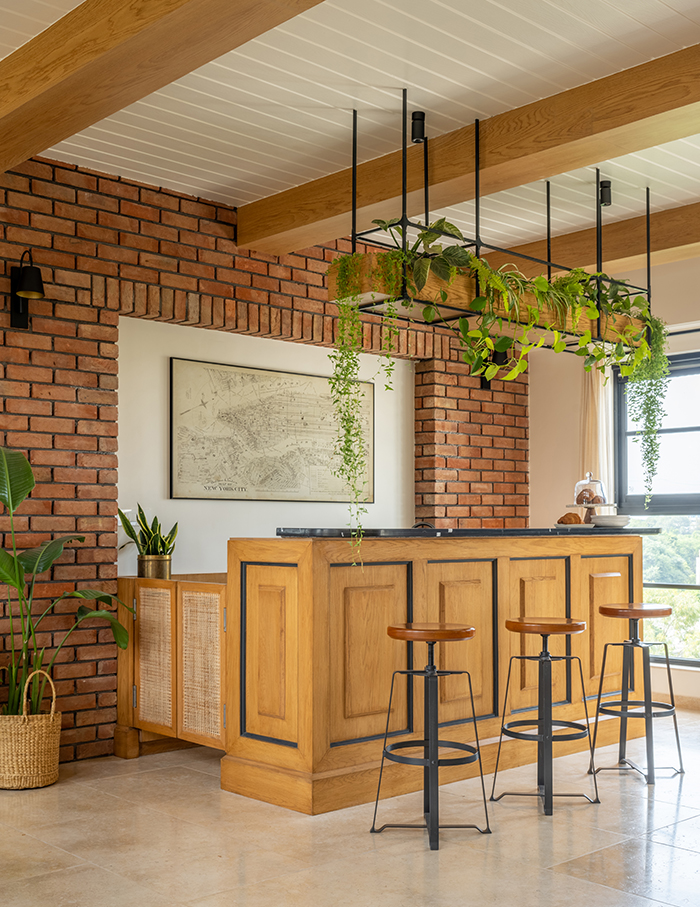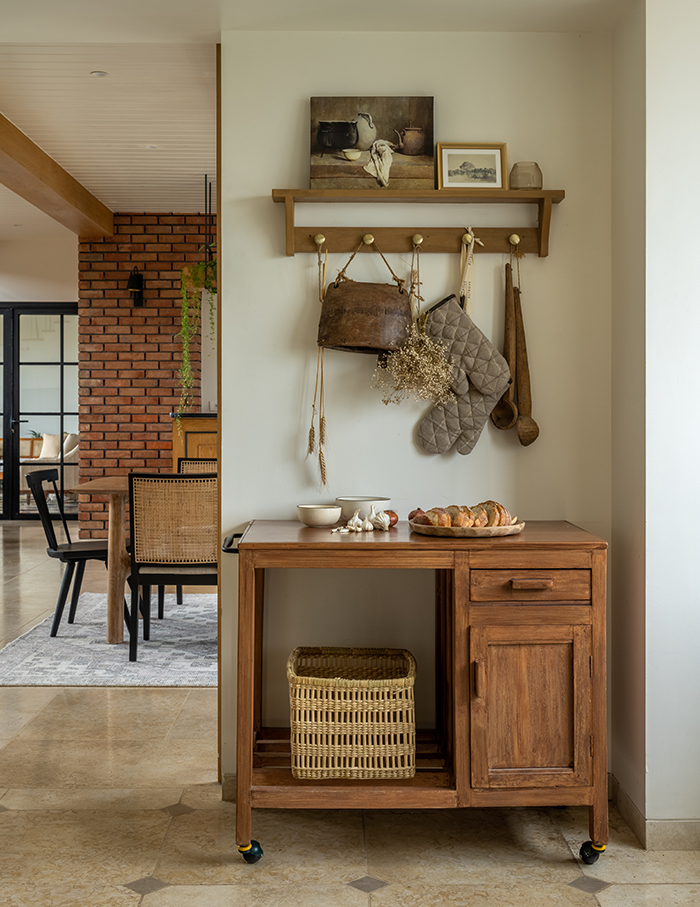 Deluged in decisive muted colours, one first enters the living room that trickles over to the terrace shared with a home theatre room. The living nook also connected with a dining area also engages in a visual conversation with the pastel-olive kitchen through the fluted glass barn door. Resounding the loft-inspired aesthetics yet again, the open rail hardware of the barn door emphasises on a soft-hued rustic appeal conjoined with a cafe-like alcove that translates the Brooklyn cafe-mood for the dwellers.
"An open staircase with oak treads takes us to the home office and an overlooking passage connecting all the bedrooms on the floor above. The layout has been so designed that you are always visually connected with the lower floor," explain Satyajeet and Pashmin. A significant design clue to take note of, however, is that while the common rooms bask in a warmer, calmer palette draped with pastels, private spaces like bedrooms and bathrooms are accented with more vivid and statement-making tones, departing triumphantly from the moodboard of monotony.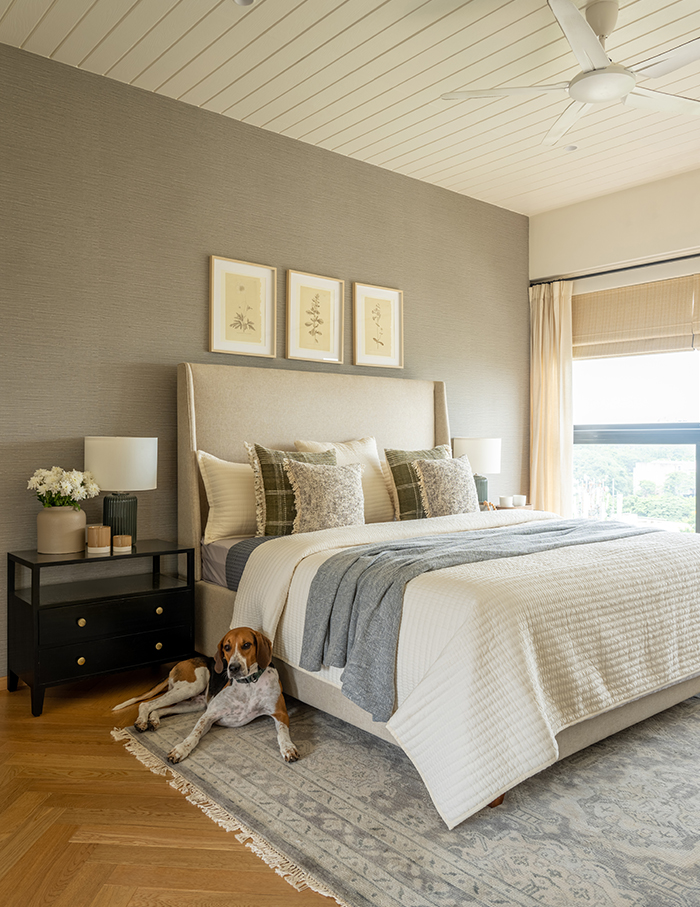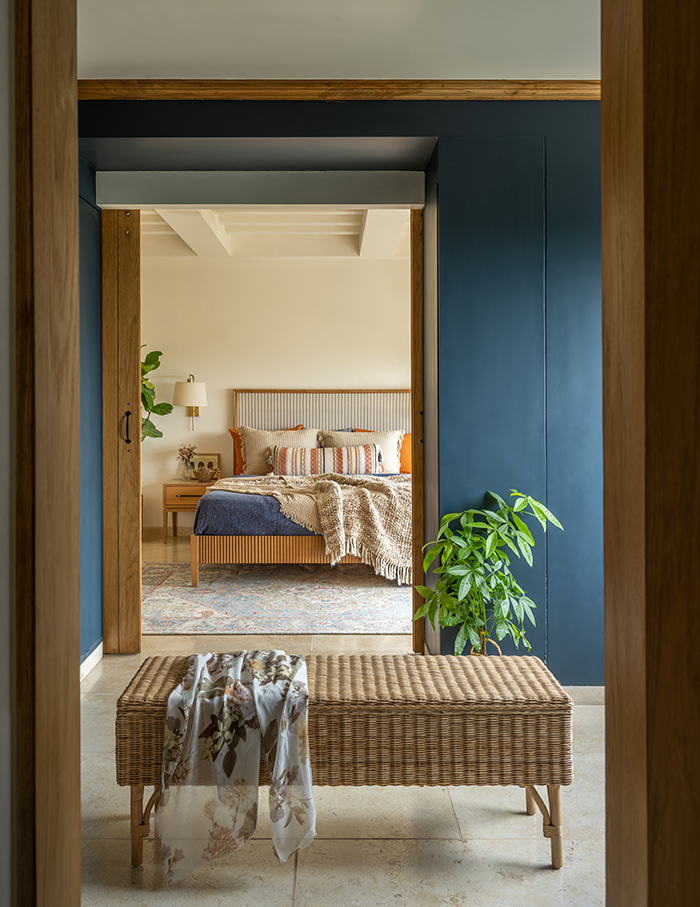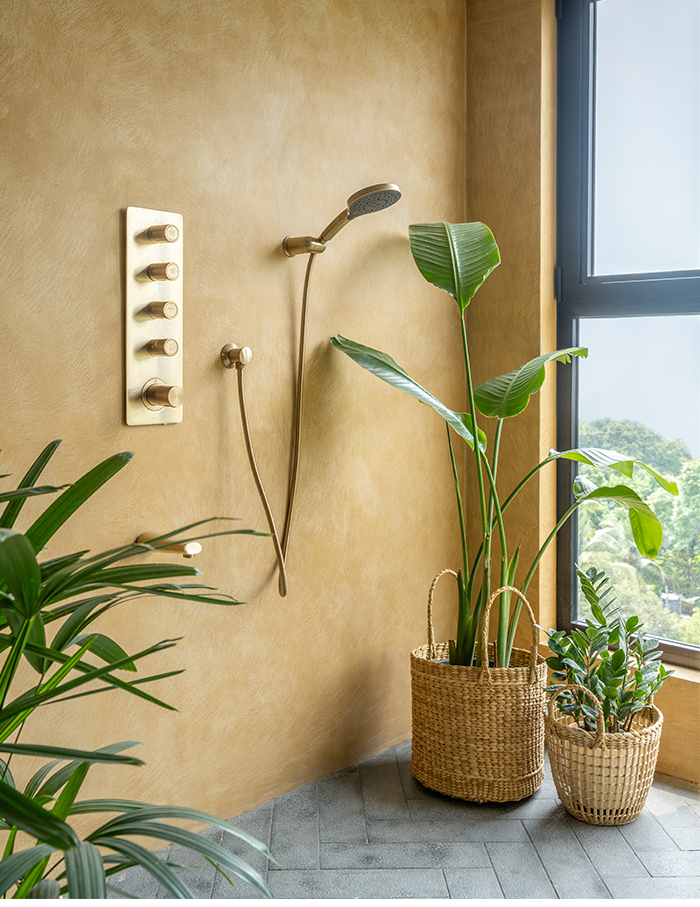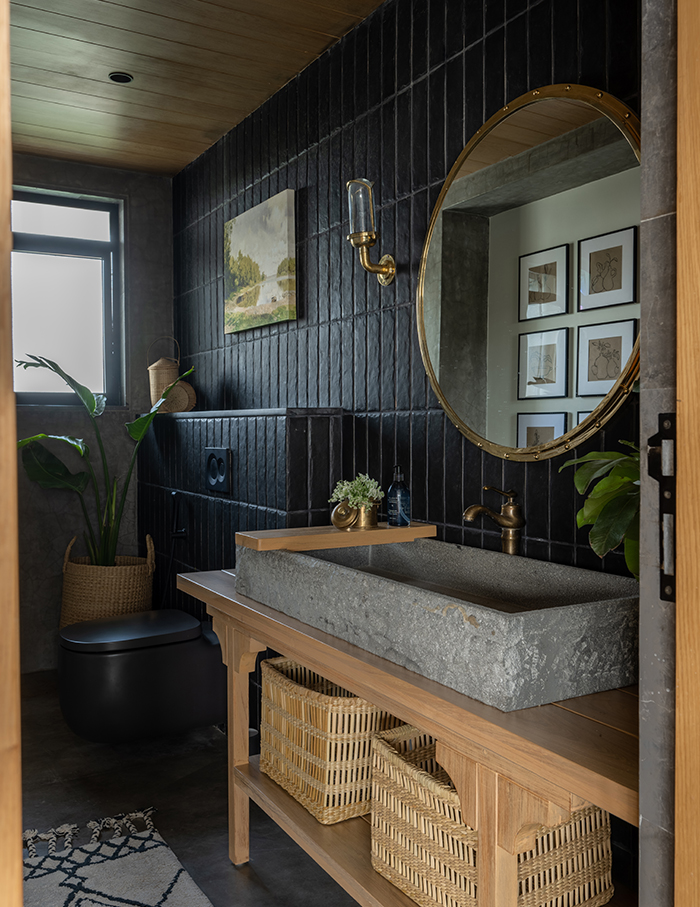 "Layering was one of the important tool to create a sense of depth in the larger spaces. Fabrics of varying textures, pieces of furniture belonging to various styles, organic mix of plants and varied artwork give the space a feeling of a home that is well curated, lived in and grown over a time," sign off the duo at Amoeba Design.
You may also like: Of stone walls and arches: Studio VDGA brings an English countryside refuge to Pune