Homes
Katerina Kovalenko of 725 Design captures the essence of contemporary functionality with Project Mosca
APR 6, 2021
| By Urvika Barua
Curated by architect Ilya Klimenko and designed by Katerina Kovalenko of 725 Design, Project Mosca is a 800 sq ft apartment for a young couple in Moscow. 
The home is contemporary and bold, owing to the breccia flooring, neutral white walls and vibrant corduroy tones that establish a lavish and cosy ambience.
Calling her style 'stringing beads on a thread', the founder of 725 Design shares, "We take a bright space and fill it with memories, reflecting upon the homeowners' souvenirs or decor that illustrate each family member's persona."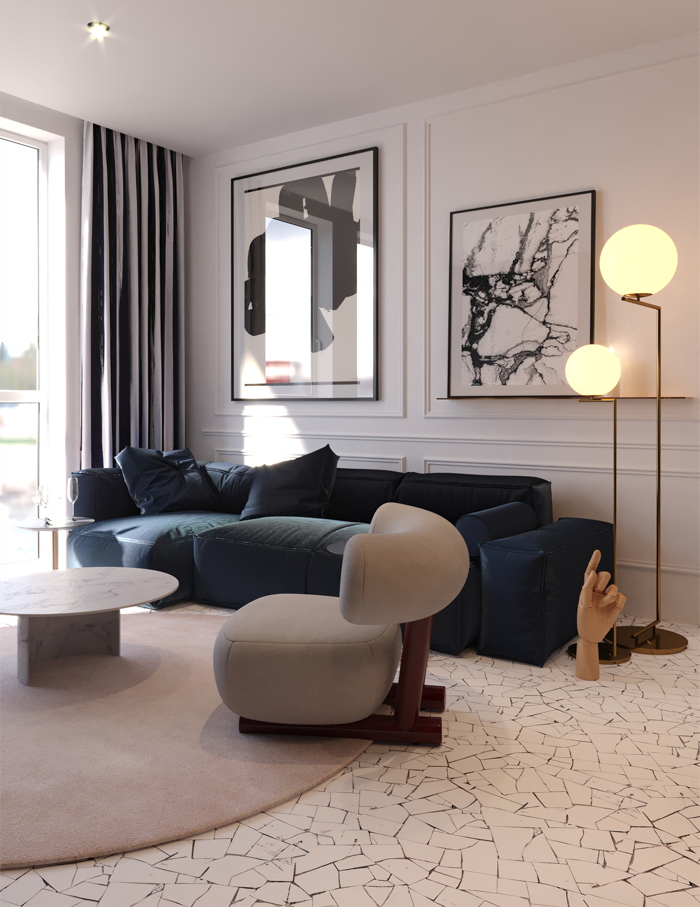 Just inside the main door, a metal arched shelf divides the foyer from the rest of the home. Nearby, a sole storage structure and a personal organiser for the client's wine collection links the kitchen and living room.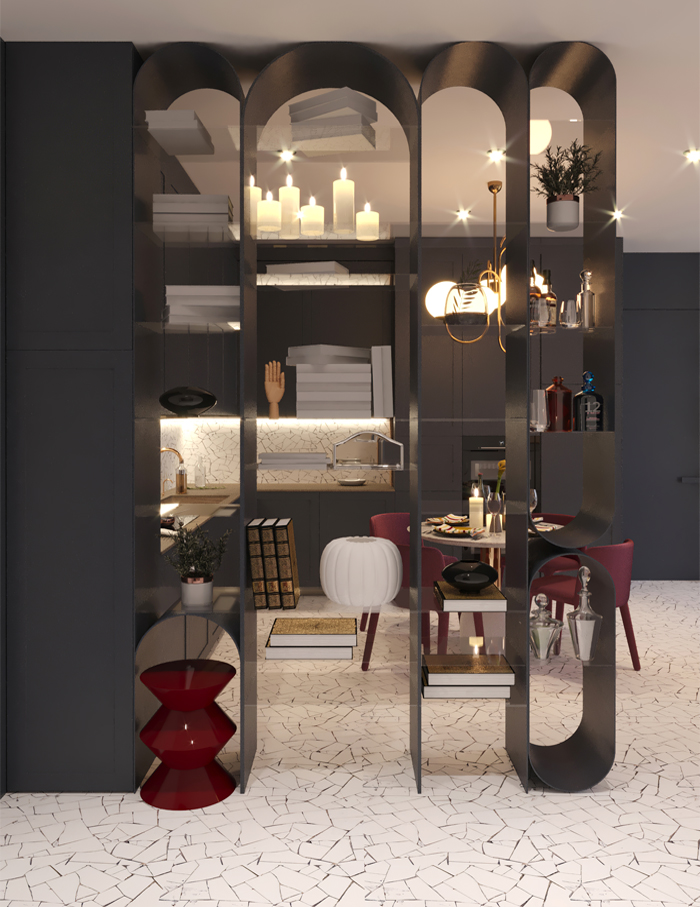 The kitchen boasts a quintessential charm with burgundy chairs and a vintage chandelier. The mosaic-inspired flooring continues on and the material is also used as backsplash wall tiles here.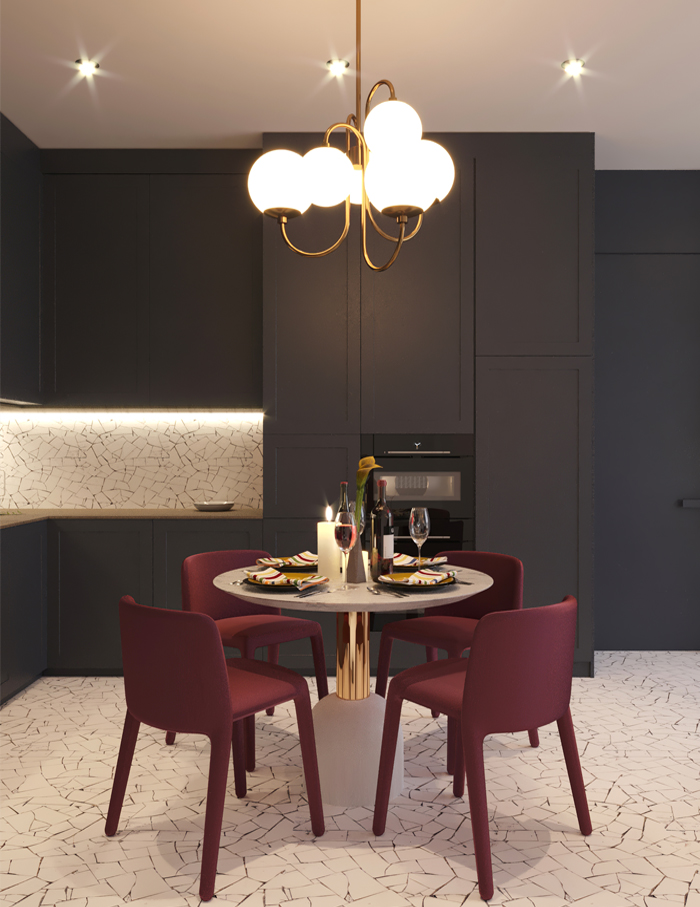 A hammock is placed between the living room window openings along with a brush-sculptured claw sharpener, for the family pet—a sphinx cat.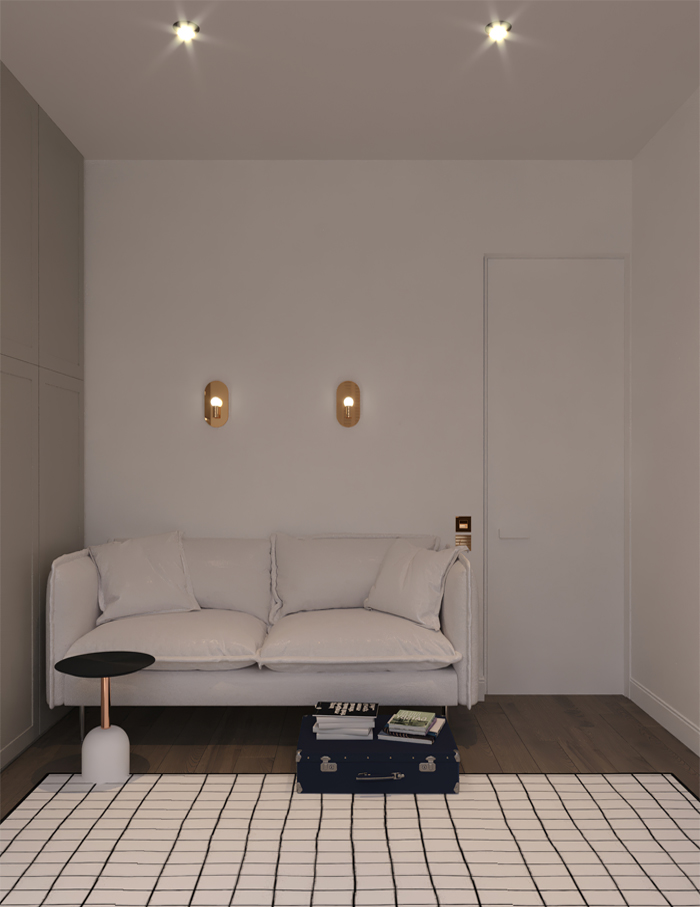 A home office is crafted and finished in a separate shade from the rest of the home. This is done keeping in mind that the space may need to be transformed into a nursery in the future.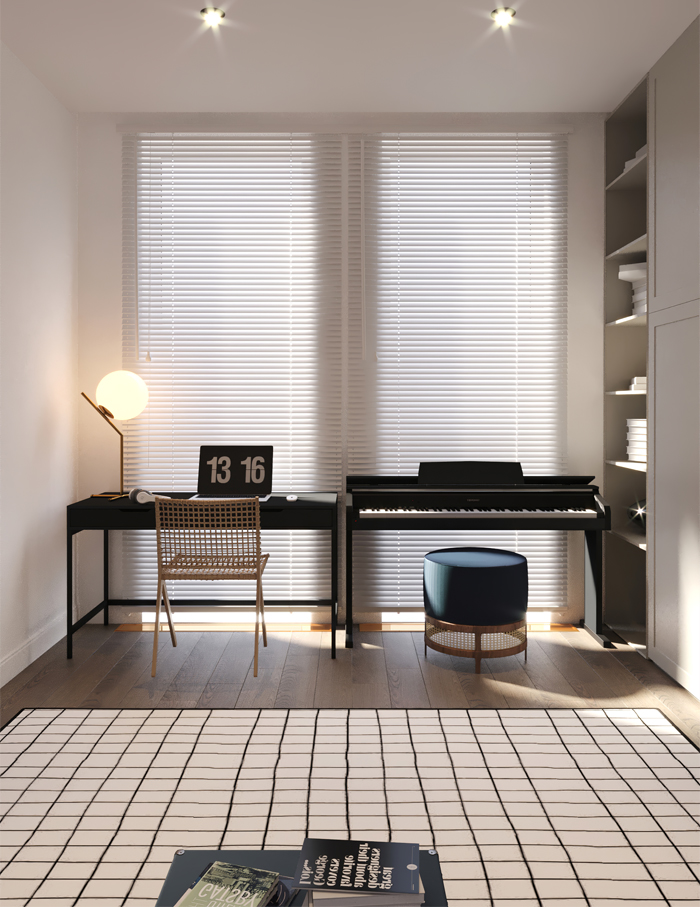 The home office is also equipped with a wide storage capacity to switch the current items (books and records) with children's literature, toys and clothing in the future.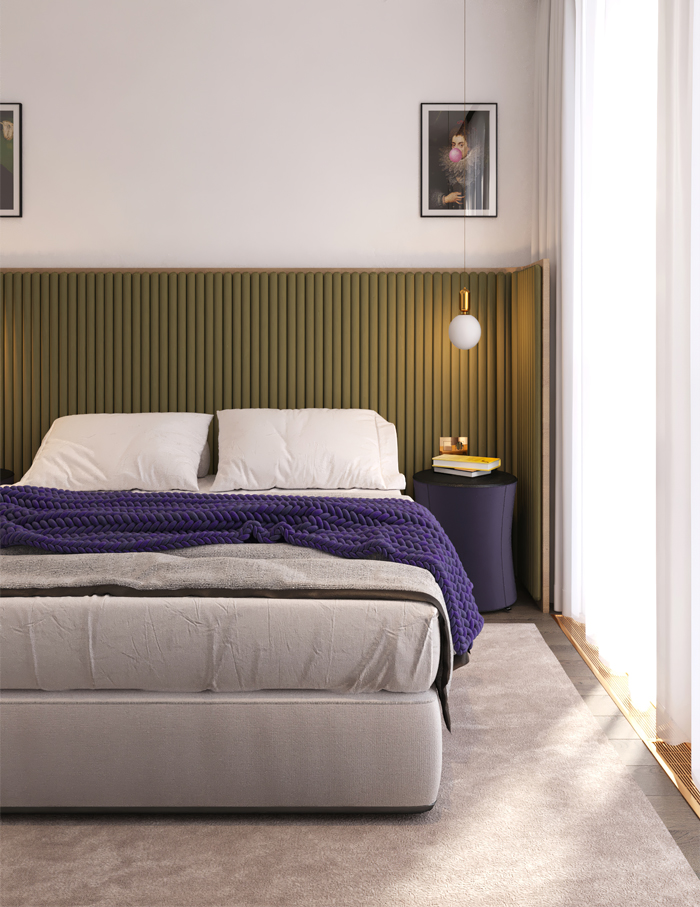 The homeowner's bedroom is fitted with a walk-in wardrobe and a hostess dressing table. The latter is conceptualised to fulfil the couple's dream for a dressing room. It is fitted with lights, compact folding mirrors and dark green walls. The hue continues into the bathroom, where terrazzo tiles also feature.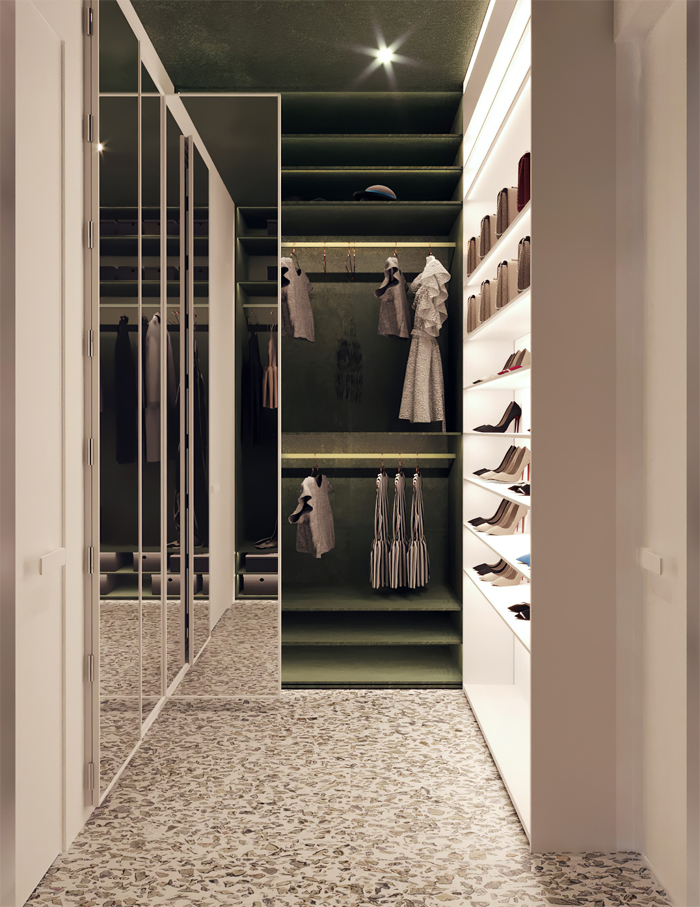 "The main bathroom is a complex space, which came with its own set of intriguing challenges," shares Kovalenko.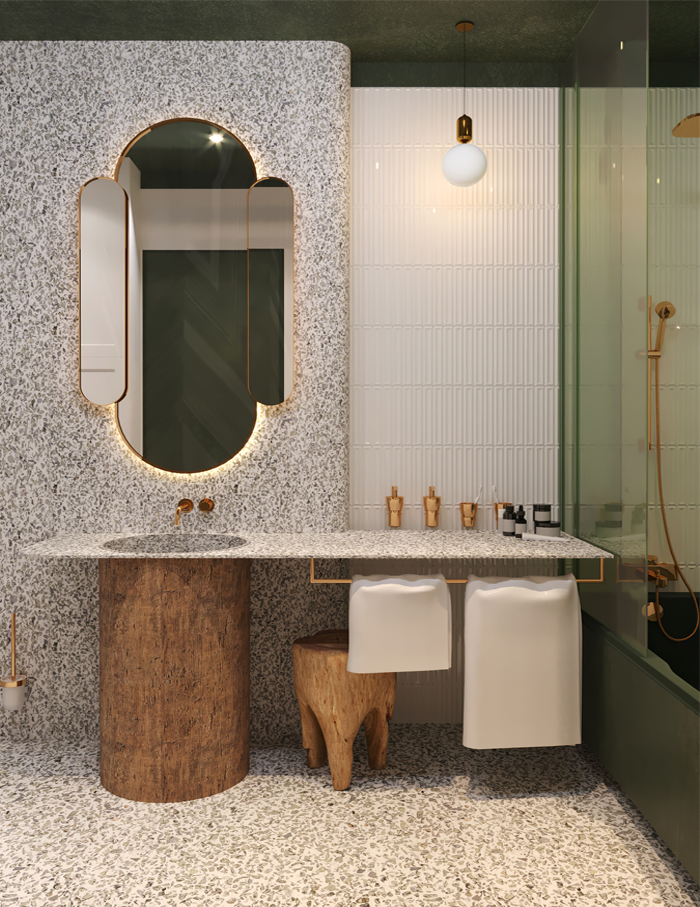 The result of her clever plans is a relaxing and restful environment with large-sized terrazzo flooring and walls that transport users to a land of hot stones and spas, encouraging them to explore nature's therapeutic hues.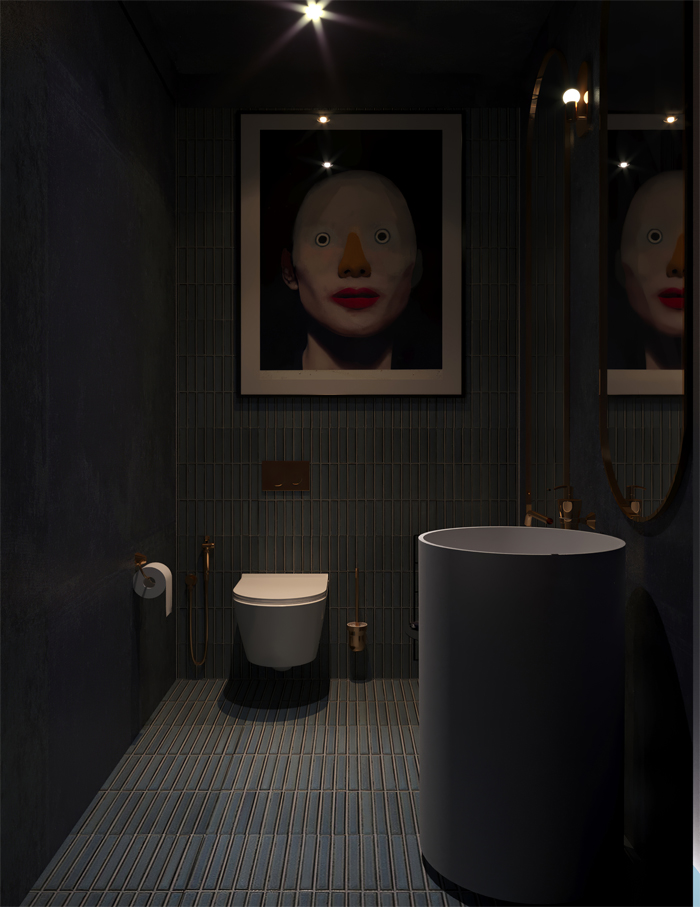 "The storylines alter in the interior, varying between offbeat, interactive and multipurpose. Being a huge fan of personalised furniture, I believe that furniture, along with architecture, can be labelled as a complementary aspect in the interiors of a home," concludes Kovalenko.