Homes
Olga Malyeva creates poetry within the interiors of her family home in Moscow
JAN 31, 2021
| By Vedika Nair
"Perhaps there hasn't been any other space which has allowed me to think and evolve as a designer and creator more than this apartment," shares Olga Malyeva, while talking to us about the journey of designing her home.
Located in Moscow's Hamovniki district, Malyeva's 2,700 sq ft family home is an amalgamation of her experience as a designer as well as her love for art, experimentation and tons of family requests.
"After a decade in the industry and a clearly established approach to interiors, I didn't expect myself to become the most strict and demanding client I've ever encountered," she laughs.
Rife with colour and comfort, this three-bedroom cove comes with a spacious living and dining room, two kitchens, four bedrooms and four bathrooms. Every corner of the house is designed to add character. It blends architectural elements with artisanal and bespoke furniture.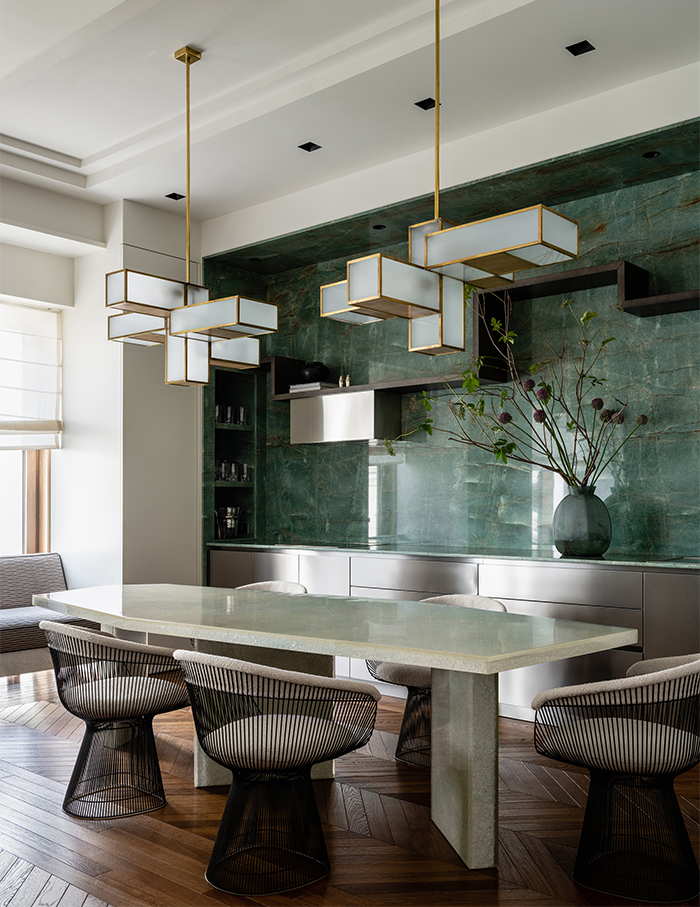 Malyeva personifies the home with 20th-century design collectibles and contemporary art to create a dialogue between spaces. "I've managed to carefully oscillate between architectural purity and display of treasures. The vibe between the displayed objects, light and silence is incredible," she says.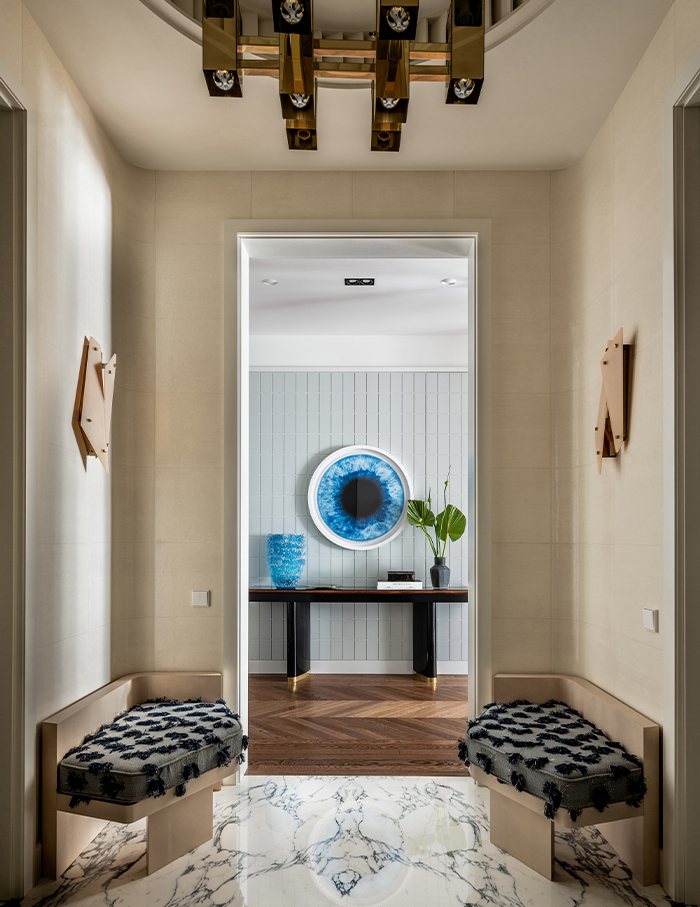 The living and dining areas are accentuated by Malveya's timeless, classic furniture collection. This includes a daybed by Milo Baughman, dining chairs by Warren Platner and Pierre Chapo's T22 table. Sharing space are bespoke pieces such as the Iceberg dining table, Loop console and the П 44 rug that Malyeva specially created for this home.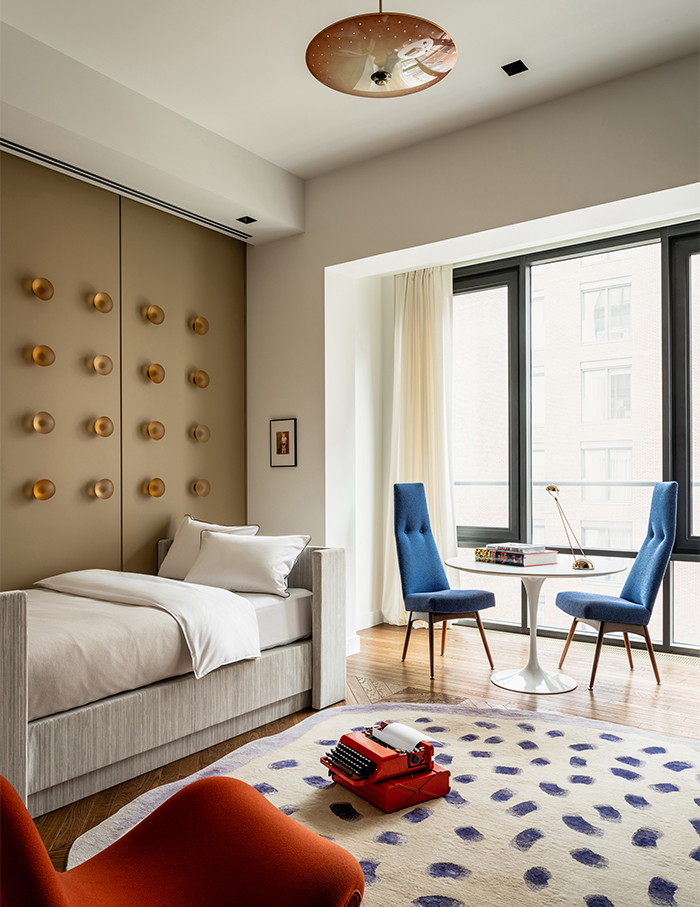 The panoramic windows of the living room open out to the urban landscape. This creates light and visual expansion of the inner space turning it into a cosy setting for observation and reading. Materials like reflective marble, glass and warm wood complement the subtle hues, making the space vivacious and harmonious.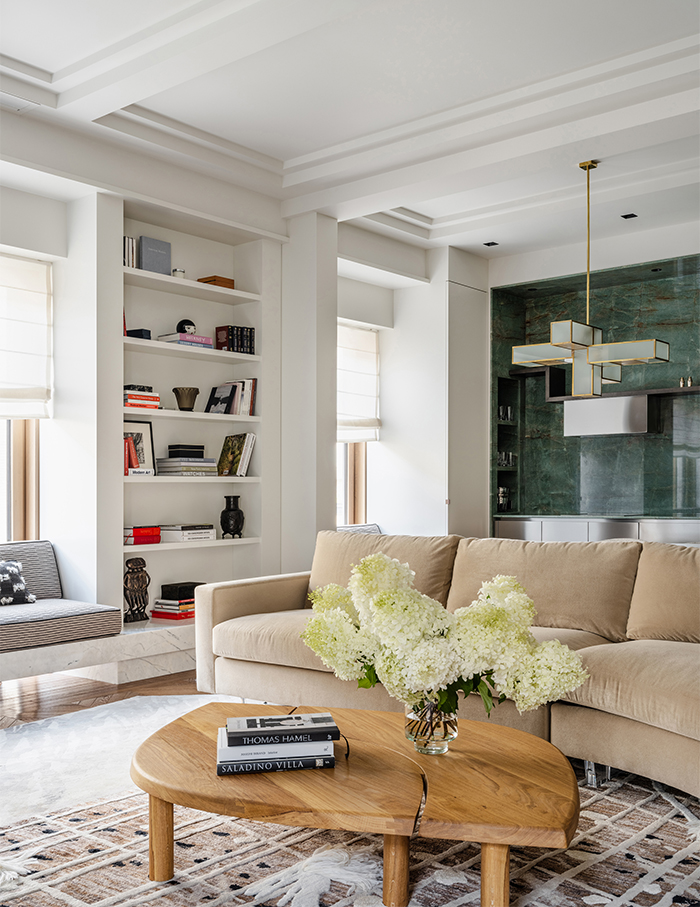 "The master room is significant for me because it is decorated with my bespoke wall installation—Les Papillons. Its elements are made of handcrafted fused glass to imitate the elegant silhouette of a butterfly," shares Malyeva, adding, "It expands and covers the whole wall in the bedroom, which is a well-structured, logical yet mesmerising."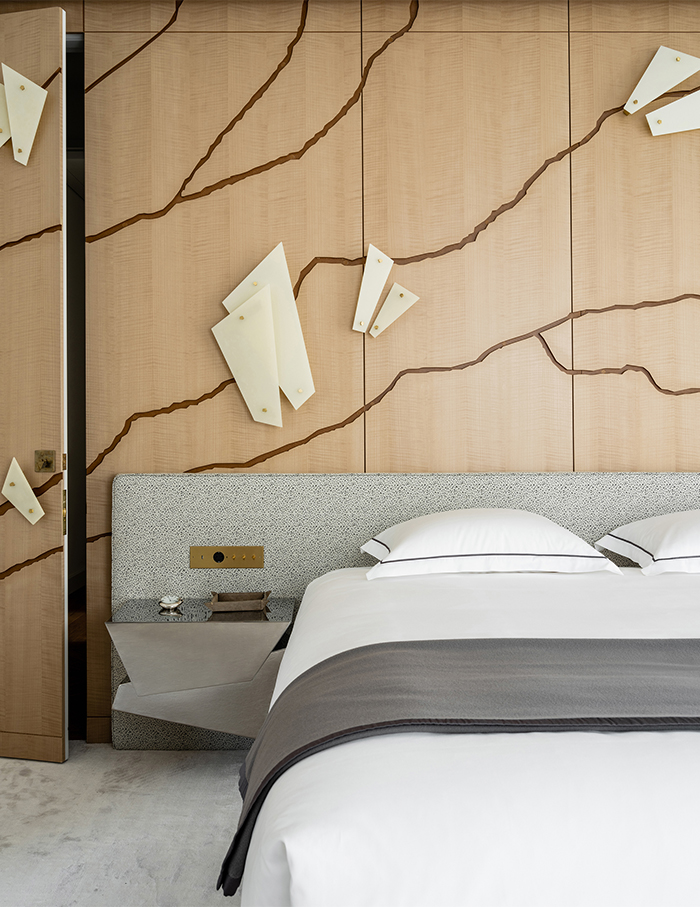 The children's rooms emulate cool aesthetics and a secret passage that connects to each other. Their spaces are also accented with wall installations and carpets designed by Malyeva.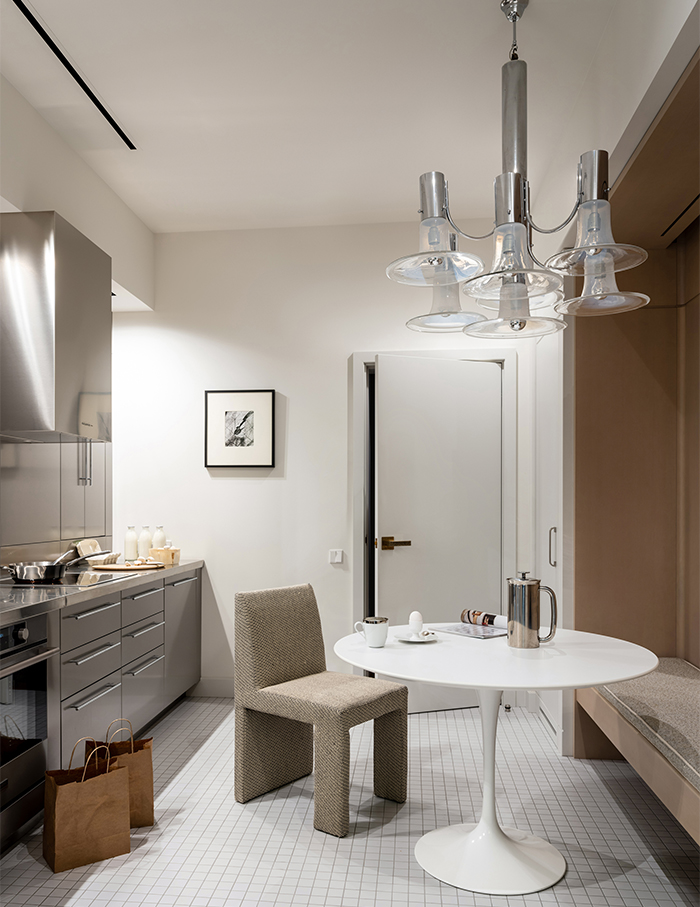 "I can't say there's one particular style I've stuck to. I simply concentrated on making the space comfortable and unique, reflecting the needs and personalities of my family, who are my own endless inspiration. Being my own client was quite challenging as. Just having a sense of freedom meant that it wasn't easy for me to stop the creative process and make the final decision," she concludes.
Scroll to see more images from this Moscovian home by Olga Malveya…