Homes
Old English glamour meets modern opulence in a Surat penthouse by Aparna Kaushik Design Group
OCT 6, 2023
| By Tamanna Doctor
Did Mr. Gatsby just move to India? Sprawling 6,000 sq ft, this penthouse in Surat exudes a Gatsby-esque spirit designed by interior designer Aparna Kaushik of Aparna Kaushik Design Group. Transcending trends and the expected idea of opulence, the space weaves the past and the present together with a harmonious aesthetic in focus.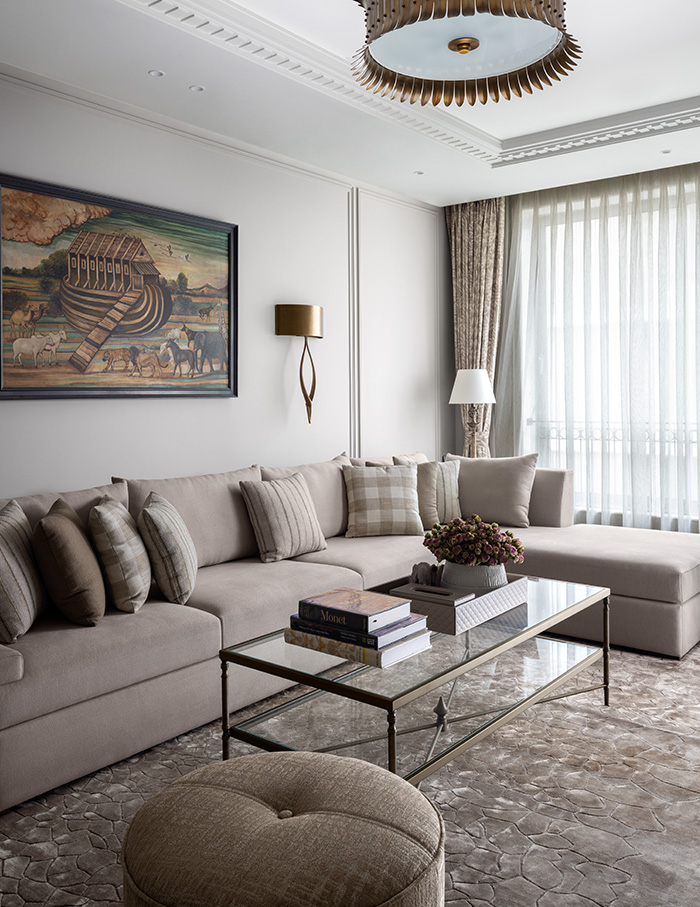 Of eras and cultures
The homeowners wanted to seamlessly blend modern influences of one's day-to-day life along with lingering design practicality to create a balanced fusion of eras and cultures.
"As an interior designer, my mission was to create a space that transcends the confines of trends, catering to the refined tastes of the present while embracing the enduring charm of the past. The pursuit of open expanse and grandeur which also boasts of comfort and luxury via detailing led us to undertake substantial structural changes, involving the removal of walls and partitions," states Aparna.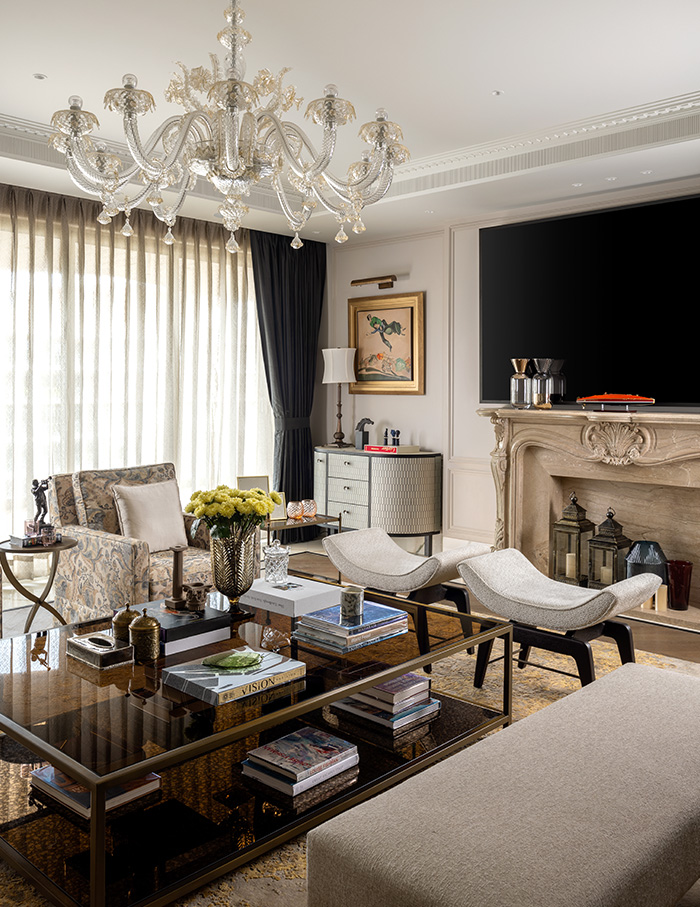 Tour every turn of the home
Upon entering, the grand foyer is doused in earthy tones and sumptuous textures. The lavish ceiling-mounted chandelier immediately catches one's attention. 
The foyer leads to a common family area which has been meticulously designed for comfort and functionality. The furniture is a blend of sink-in sofas, vintage chairs, ottomans and benches upholstered in intricate patterns and prints, which reflect each family member's preferences. The living room, drenched in natural light, possesses a Victorian-inspired sofa along with traditional Indian artefacts, while the fireplace adds warmth to the setting.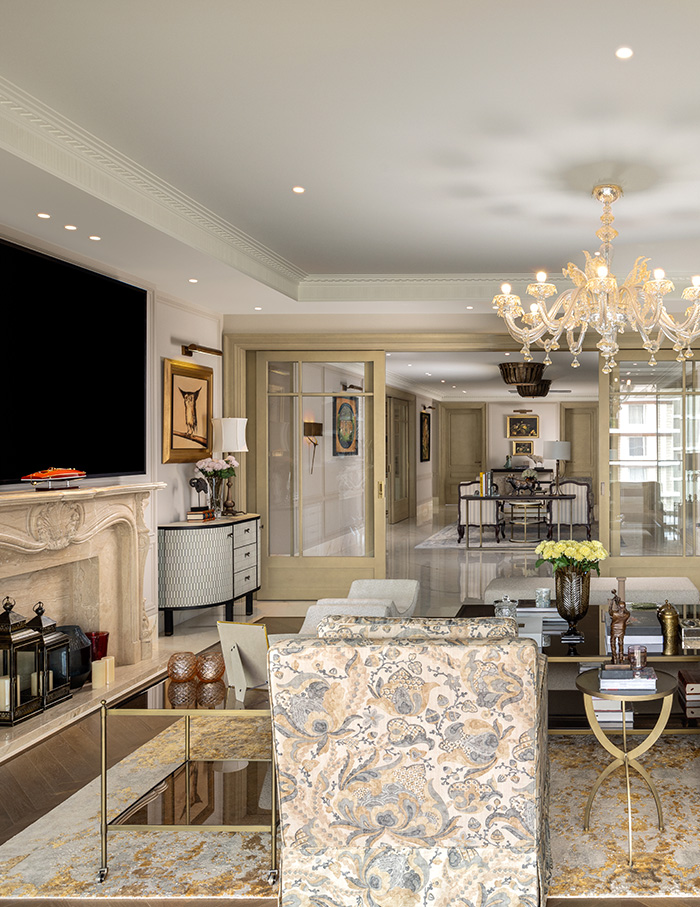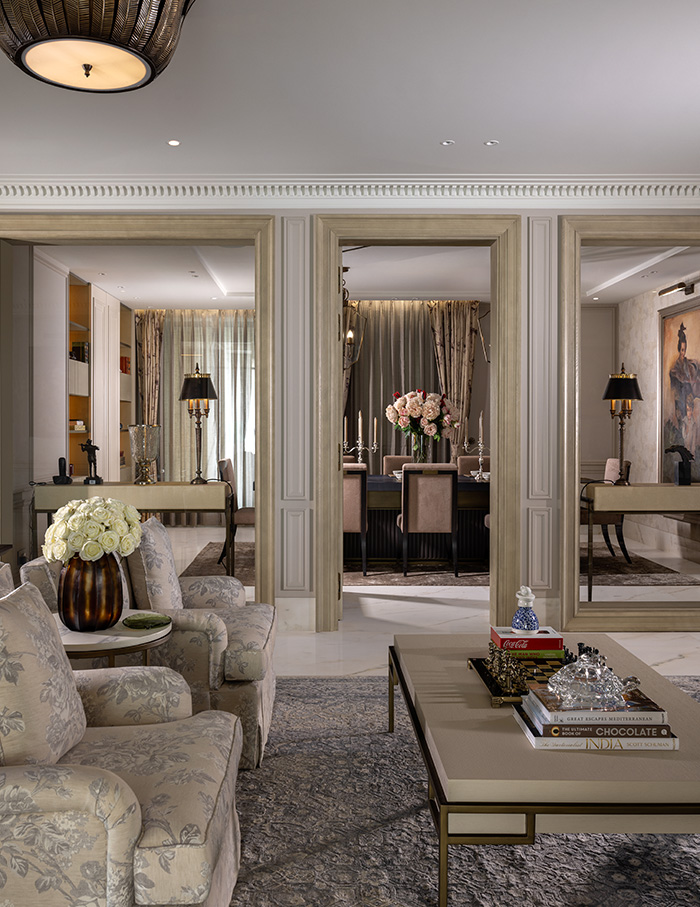 The see-through sliders in the living area allow an open view of the dining area whilst maintaining privacy. The all-embracing dining area is used to host family gatherings. The space blends classic old English elements with Indian bits and pieces. A classic textured wallpaper along with a painting tie in the room together. 
The kitchen leans more toward the modernistic side with an open plan. An amalgamation of neutral countertops along with dark wooden accents in the furniture set the tone for the area.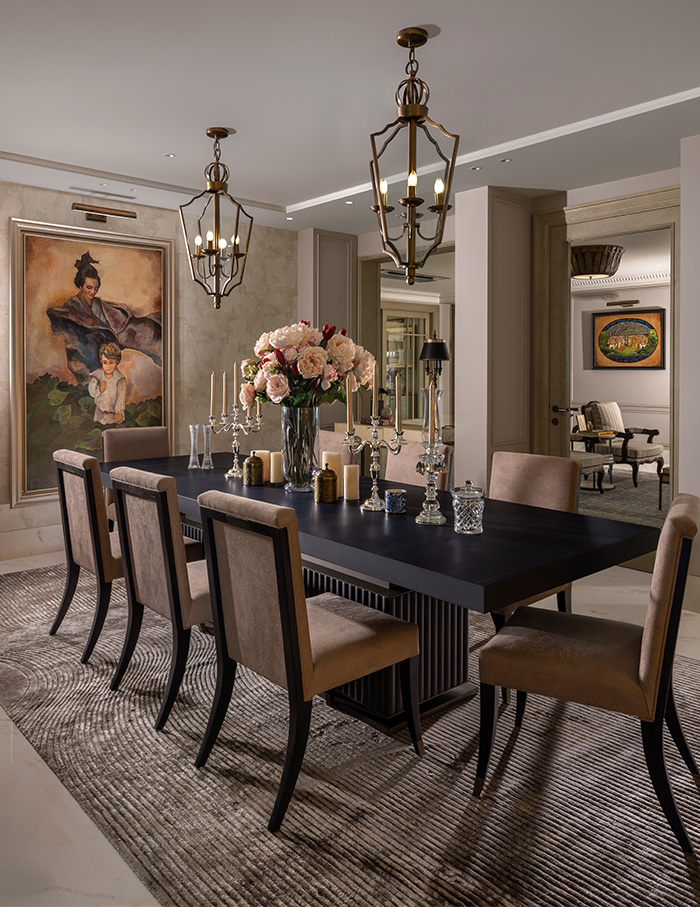 The master suite has a regal aura to it. The plush bed draped in exquisite silk along with a custom headboard provide a luxuriant feeling. A private balcony offers a modern window into a classic space. 
The marble-clad master washroom has a distinct shower area with a vanity. The gilded mirror with a state-of-the-art shower system integrates classic and modern in the bathroom as well.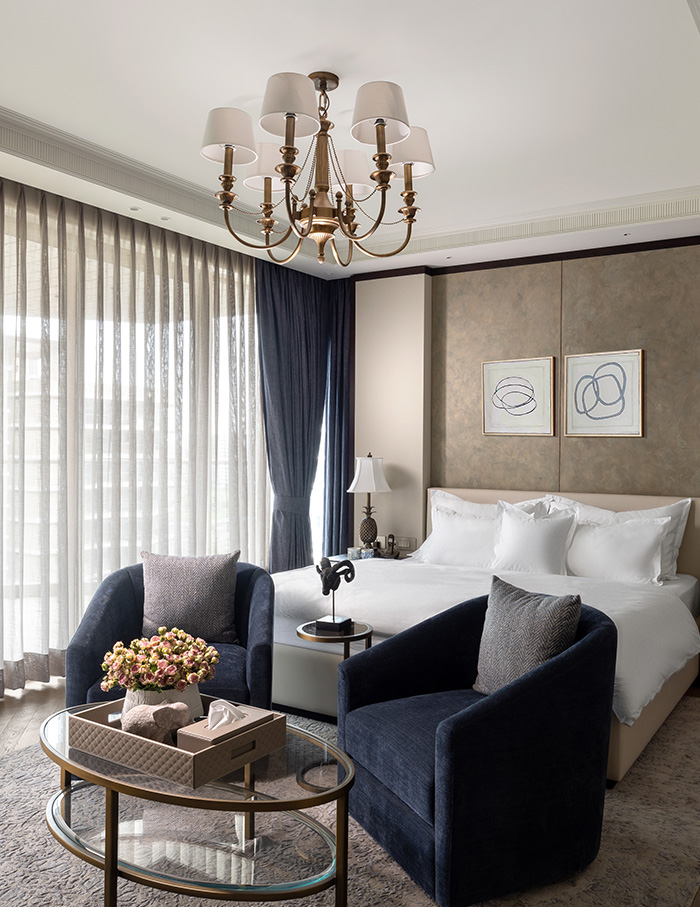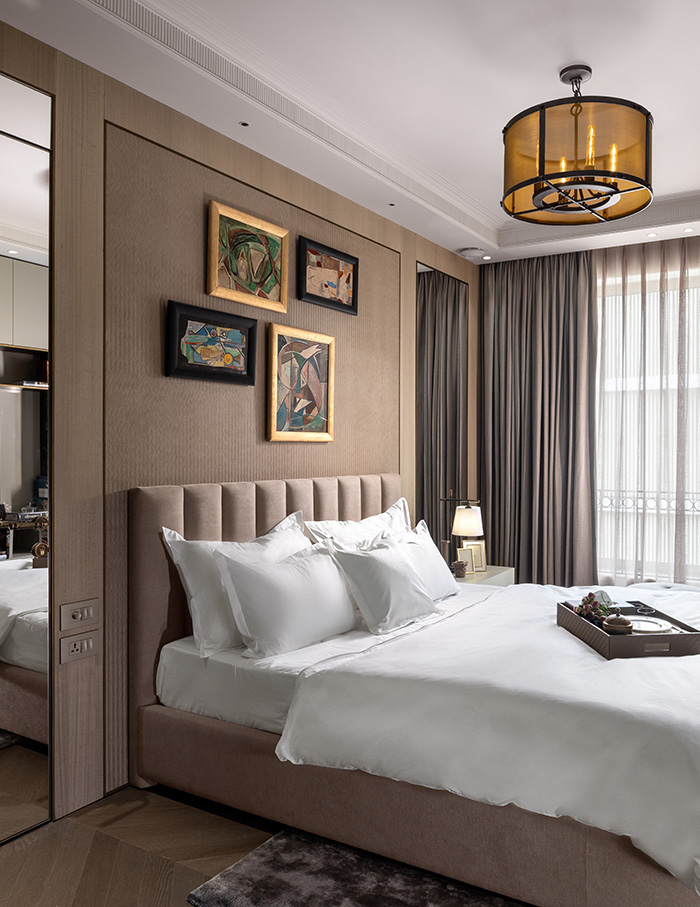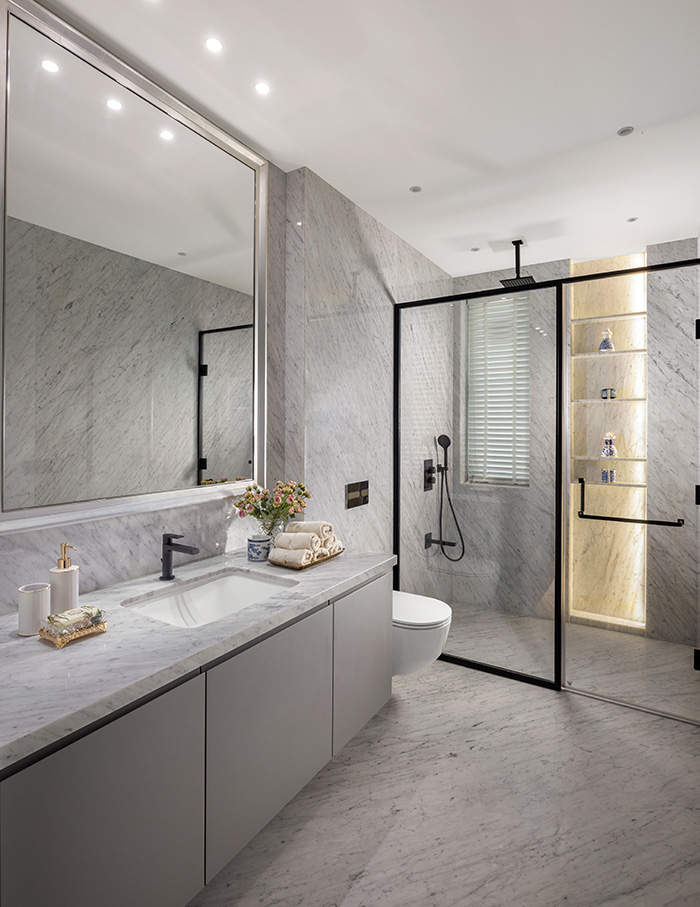 Design details
"Symmetry and balance are paramount in my approach. Every element is a masterpiece of craftsmanship, from ornate carvings and customised furniture to sumptuous textiles, capturing the essence of opulence. It's been a privilege to delve into this captivating design odyssey," retells Aparna.
You may also like: SAGI Architects bring a whiff of Goan-Portuguese influences in Villa Amor, Goa