Trends
#NowPalette Borrow hues of salmons from the romantic skies to elevate spaces that render a soft, plush appeal
SEP 2, 2021
| By Saloni Rege
#NowPallette Bask under the romantic skies with patterns and materials that give your space a plush makeover… Trend and Style Direction by Sonia Dutt,  Styled by Mansi Bhatia 
The Inspiration
Sitting by the window with a cup of tea, we call out to the enthralling monsoons carrying traces of hope and alacrity in these testing times. Breezy evenings invite our thoughts to rise as the sun sets and a blanket of fuschia-toned sky captivates us in an alluring charm. Milky clouds transform into fragments of our musings while their amorphous forms are a reflection of those cotton candy days! We smile, savour the last sip and bring back the roseate shade to envelop interiors in a familiar essence.
The Accents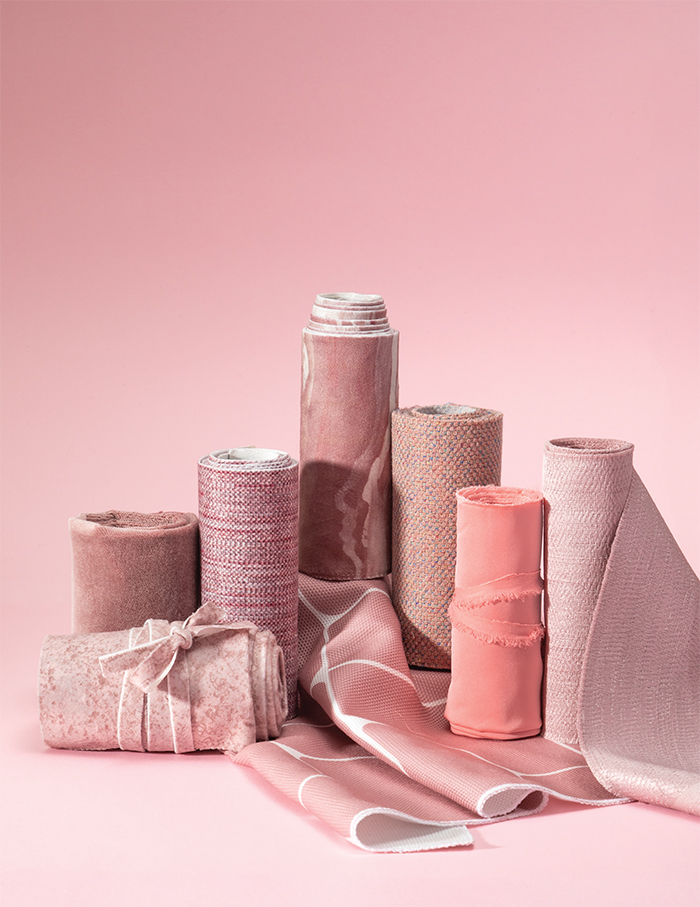 Layer indoor spaces with comfy and squashy fabrics that lend a delicate touch and visual calm—captured from the graceful pink skies.
The Features
Gracing the streets of King's Road in London's Chelsea neighbourhood, this vegan cafe coined as 'Humble' is meticulously crafted by Alexy Kos and Che Huang, the founders of Child Studio. Inspired by the British cultural influences, the vibrant space is synonymous to the vernacular mid-century design of the 'Formica cafes'. The rhythmic pattern of candy pink Formica dresses the walls, counter fronts and table tops, and is highlighted by cherry wood framing. Engulfed in a passionate pink hue, the cafe certainly celebrates the spirit of life and conversations!
Read all about Cotton Blush in ELLE DECOR India's August-September issue…