Homes
Nidhi Jain and Emily Loberg transform this Singapore home into the luxury suite of our dreams
OCT 23, 2020
| By Vedika Nair
Every time we check into a holiday home or hotel, we're overwhelmed by the sheer comfort and luxury that the space offers. In light of recent events, we've only been dreaming of hotel rooms, captivating design and cosy bedding. Singapore based architect Nidhi Jain of Nidhi Jain Architecture & Interiors and her interior design partner Emily Loberg, fashioned an opulent home for their clients right before the Lion City announced its lockdown, and they couldn't be happier.
"With absolutely no idea what February had to bring in, we signed the contract in January, promising our client that by April they could let their existing house rent out. Singapore being one of the first few countries affected by the pandemic, we knew things were going to go south pretty soon! Only we know how we managed to turn this project around within 45 days… They were like running a marathon with the energy and speed of a 100m sprint!" shares Jain. 
Hailing from the finance industry, the homeowners required a home that was perfect for entertaining. Jain and Loberg weaved in the surrounding natural beauty into the design concept and created a narrative for each room with an additional layer of emotions—curiosity, excitement, pause and mystery.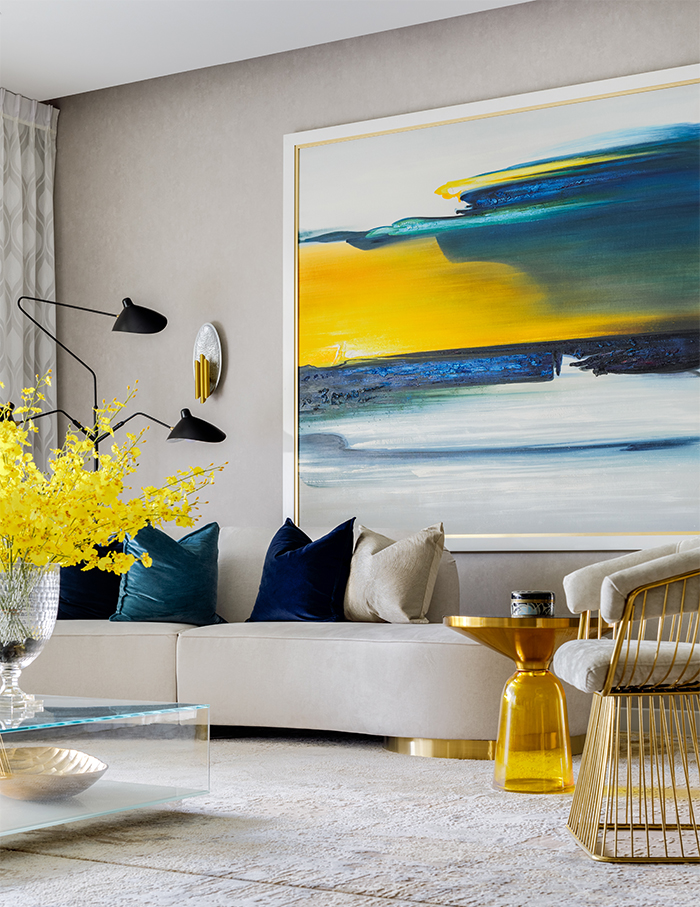 "Our client was grateful when, one week after the move, Singapore announced all borders closed and full lockdown. They'd just made the move from a 1,700 sq ft apartment to a lovingly designed, 3,800 sq ft house! The finishing touches were made only a few weeks ago though," says Loberg, adding that "This project taught us a lot of things, especially how important teamwork is!"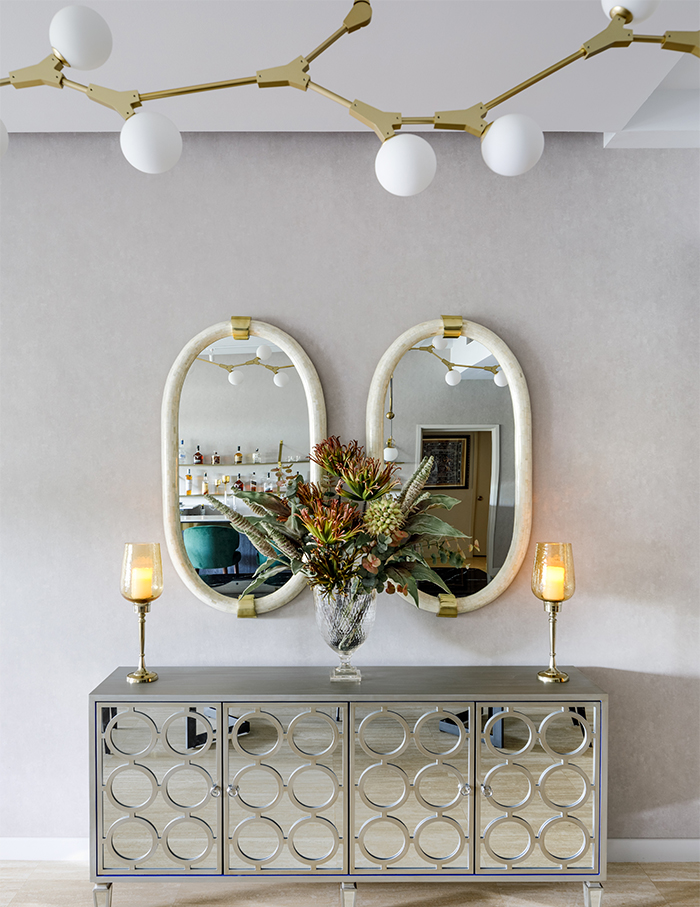 The entrance to this capacious home is captivating and characterised by a bold arch. A floating shelf attached to a large, round mirror defines the space, making it look bigger, while the arched entry creates an element of surprise as it leads visitors to the curated bar.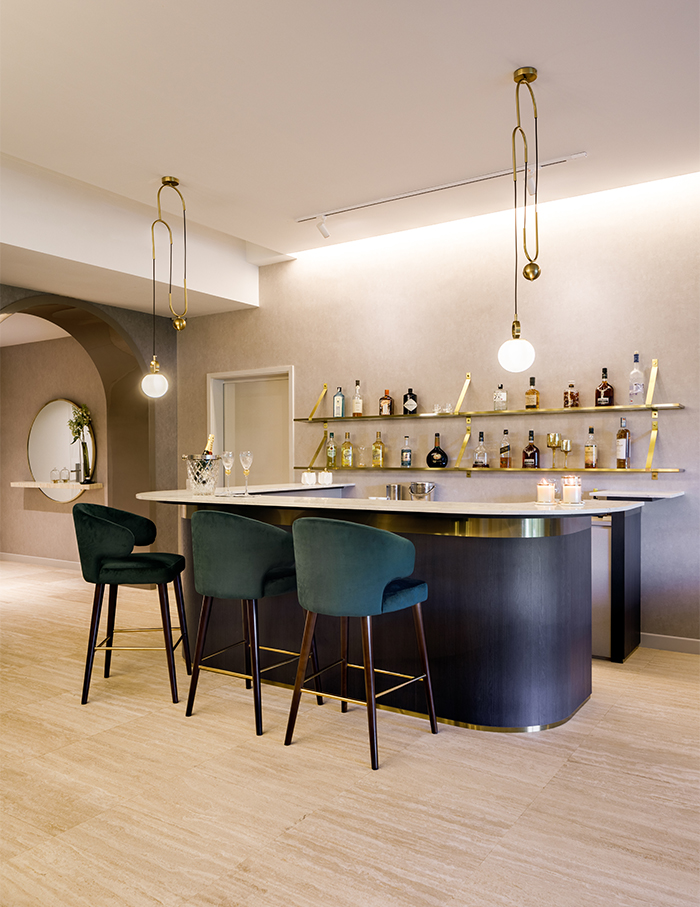 Named Black Beauty, the home's charcoal-hued wooden bar comes with round corners. Creating a link between the living and dining room, this open space becomes the socialising nook. It is equipped with wine chillers and other essentials, and furnished with velvet green chairs that match the curtains in the dining area.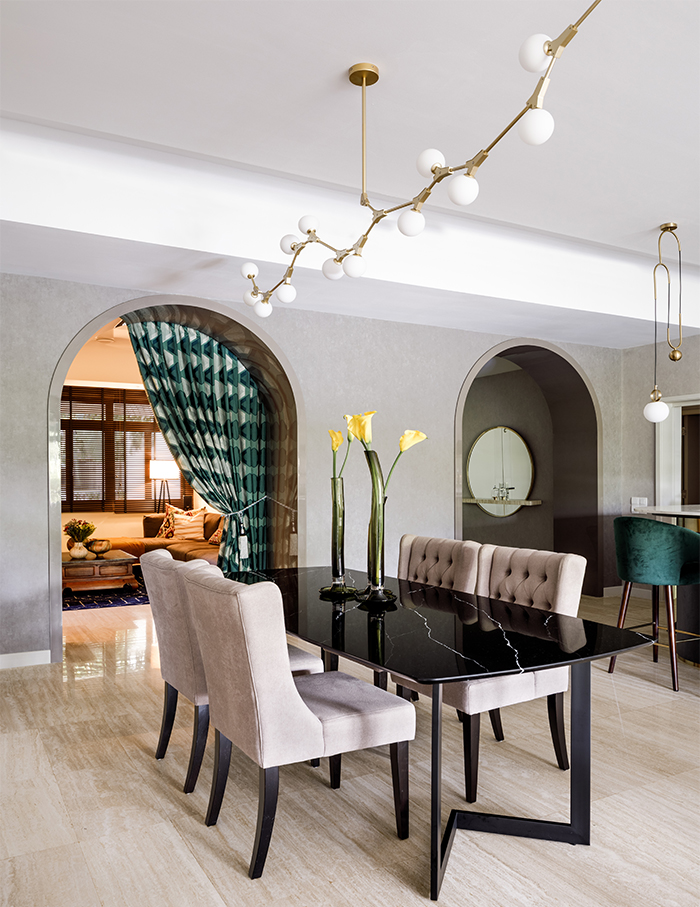 The living room is furnished with a bespoke curved sofa and an 8 ft artwork, which was especially commissioned to a European artist, framed in a glossy white and gold frame. Two off-white sofas sit on the two abstract carpets. A white glass coffee table with curated artefacts act as a bridge between the two sofas. "One of our favourite elements is the yellow, blown glass side tables that filter the light and create drama in the living room, while the pair of brass accent chairs are considered pieces of art themselves," says Loberg.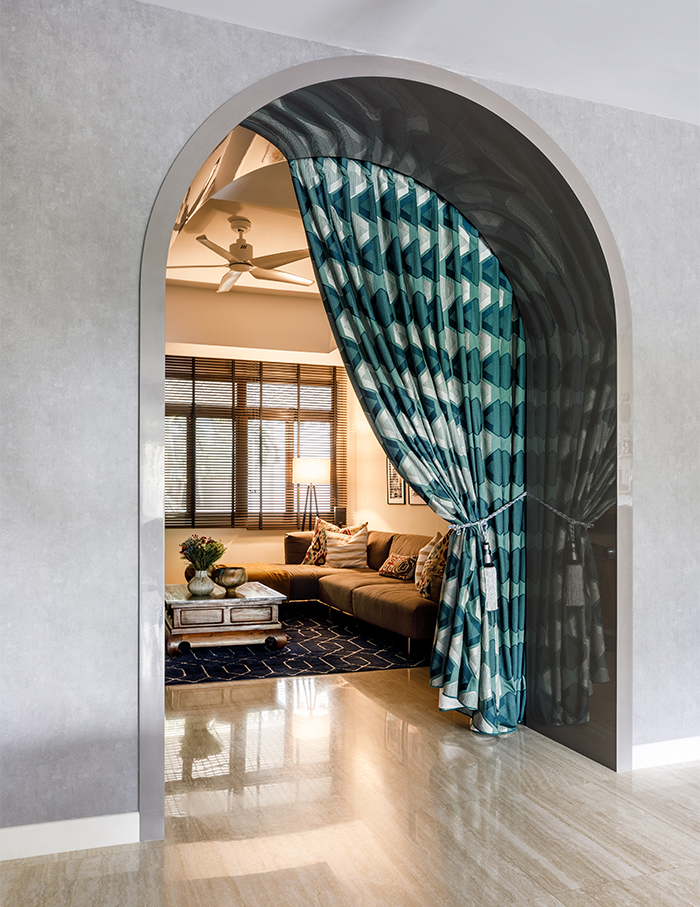 While fashioning the dining room, a second arch presents itself as a backdrop for the dining table. Lit up by a branch-inspired luminaire, the space features bold dramatic green silk curtains cascading down from above, while the other side houses mirror buffet tables. Cloaked in a darker palette, the TV room exudes a fun vibe. We especially love the feature wall that is decorated with sketches by 11 artists.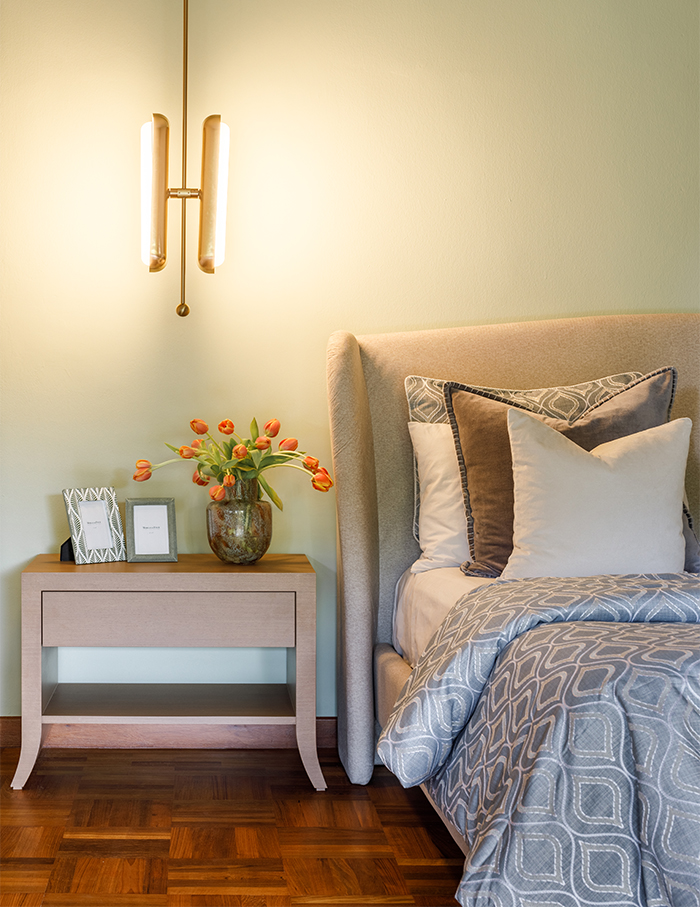 The master suite is adorned with a handwoven rust rug, dramatic brushed brass pendant lamps by the bed, and an abstract painting with earthy tones to weave in the colour scheme. With these three design pivots and an idea to keep the mood relaxed for the space, the walls are cloaked in a seafoam green hue and paired with soft grey and beige bed linens sourced from India. On the other hand, the guest room is illuminated by a cool light ball beside the wall scones with a detailed braided cable and brass hooks, adding a retro essence. It is further accentuated by art and comfortable furnishings. Our favourite is the son's room, which is designed using shades of blue, galaxy installations, and furniture from IKEA with other decor elements.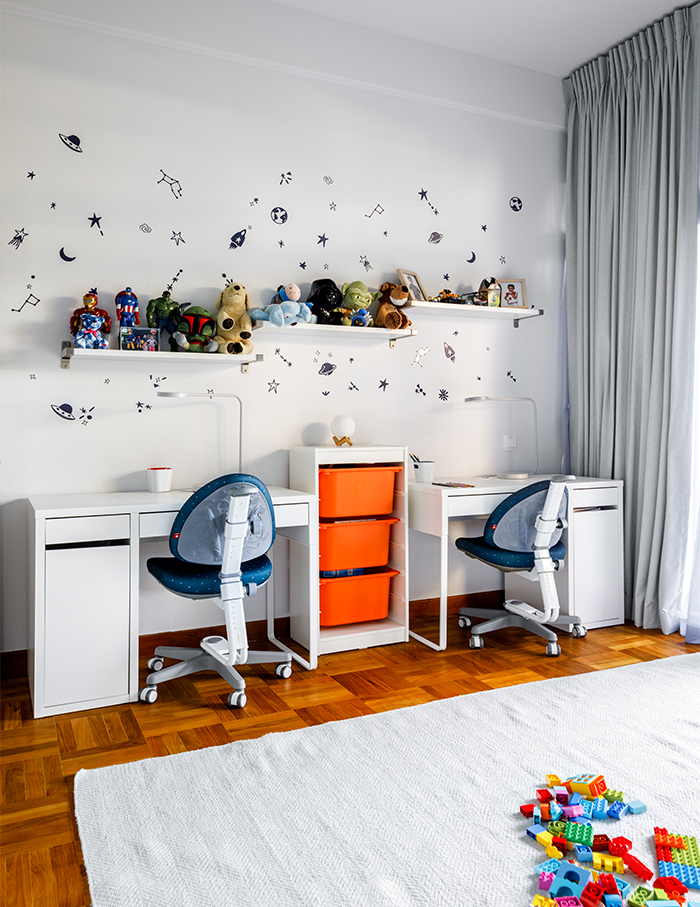 "People have understood the value of making their homes closest to their dream hotel room. Luxury at home has become a new necessity and is no more limited to just the living and dining spaces., It has travelled further inside to bedrooms, bathrooms and kitchens too because we have all realised the value of our homes," says Jain. "Our ever-evolving style is underpinned by a subtly coordinated fusion of East meets West; clean lines and neutral tones, blended with charming warmth and sumptuous opulence," she concludes.
Our Aug-Sept issue is out now! Click here to read and download for free