Homes
This New Delhi villa by Neelesh Chopda Architecture is a lesson in meditative, Nordic design
SEP 16, 2022
| By Maheshwari Vickyraj
Enter this three-storied villa in New Delhi, sprawling a grand area of 6,000 sq ft, and the outstanding highlight one instantly meets here is the layered canvas of textures, mixed materials, warm tones and Nordic details.
Reflecting the contemplative spirit of a charmingly secluded life, away from the noise and clutter, this home emerged to vivacious life with the creative cues of principal architect Neelesh Chopda of his eponymous practice Neelesh Chopda Architecture.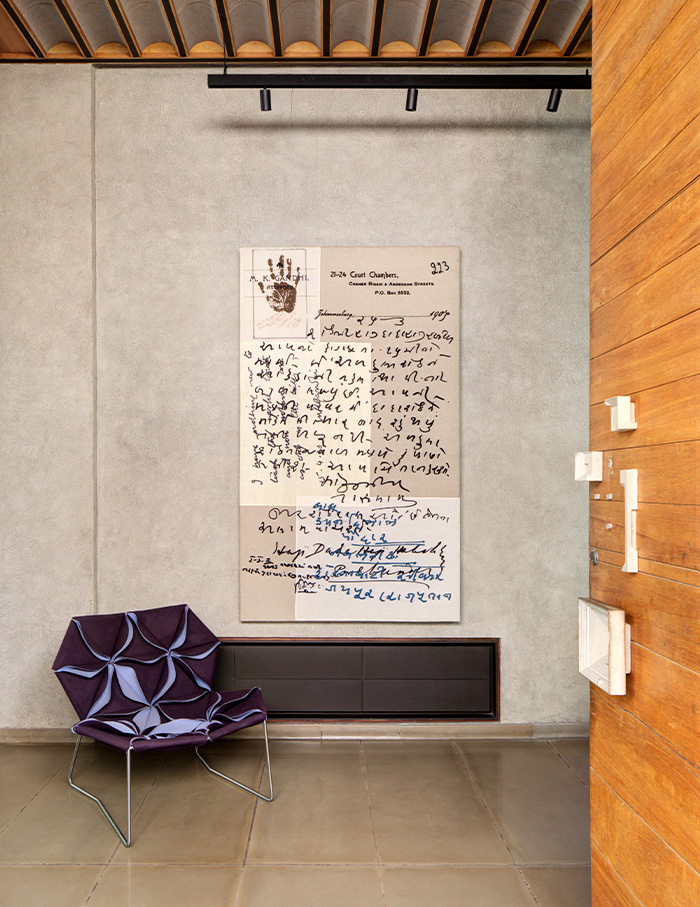 The Curious Brief
Budding from a pensive thought, the villa's success lies in the subtlety of its colour palette, aesthetics, and myriad other small elements. "Inspired by the owners' taste–the concept, colours, and furniture were so edgy that it was easy for the team to pull off a minimalistic design," points out Neelesh.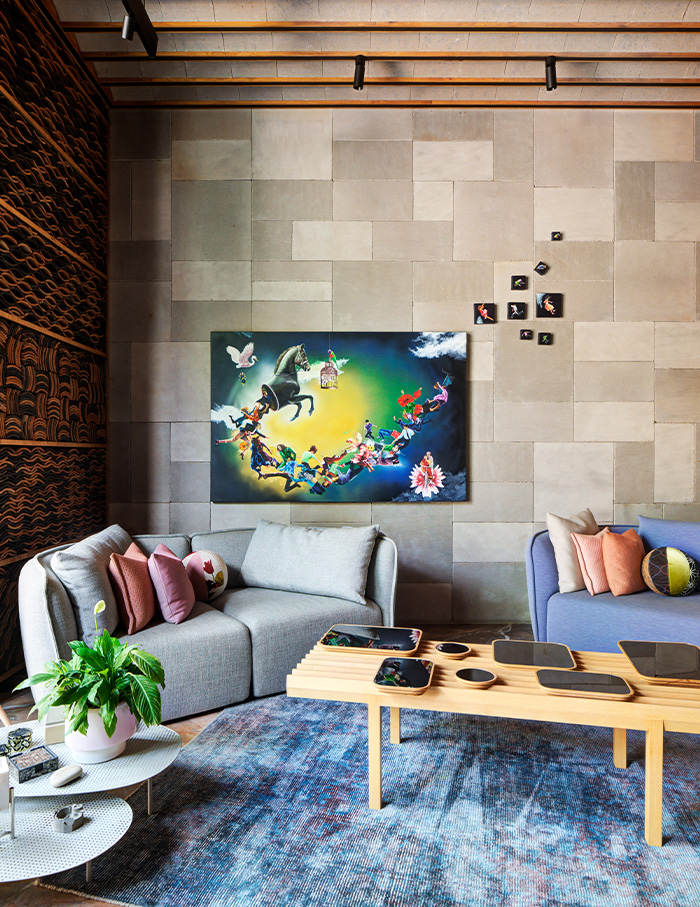 Tour every turn of the Nordic home
The home is entered through a landscaped driveway that culminates in the lobby. Sauntering inside, the lobby occupies an inquisitive artwork. It is a letter in Gujarati written by Mahatma Gandhi to the court chambers, prominently displayed at the entryway and drawing the eye to the linear ceiling design that emphasises the piece.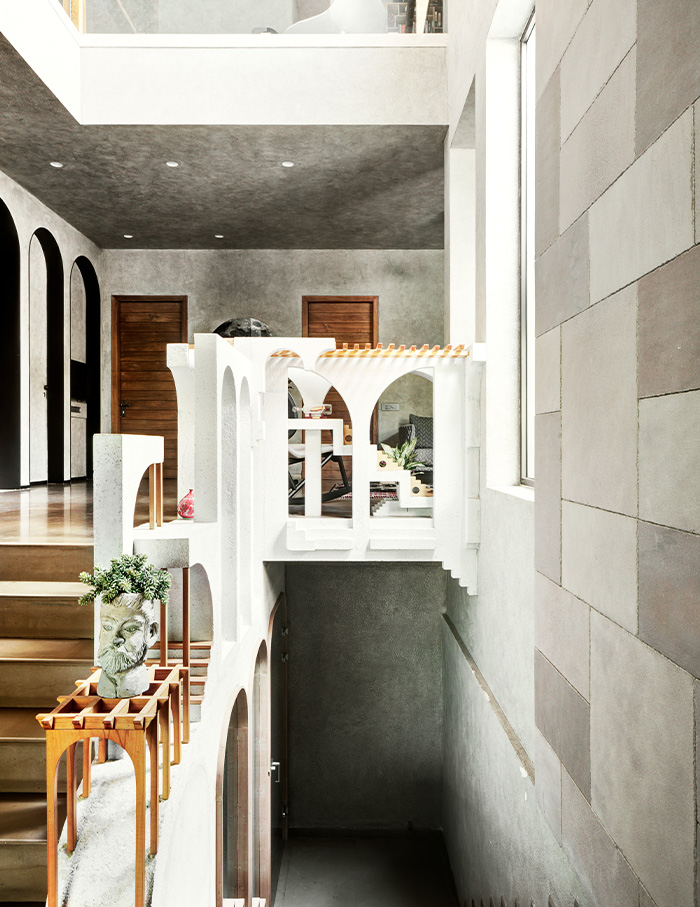 The formal living room, typecast by textured contrasting panels made up of red ceramic tiles keeps the space cool with tinted cool-shade furniture that merges with the overall space, allowing natural light to enter in softly.
The staircase leading down to the party space in the basement almost appears as an artwork plucked from the walls of the house.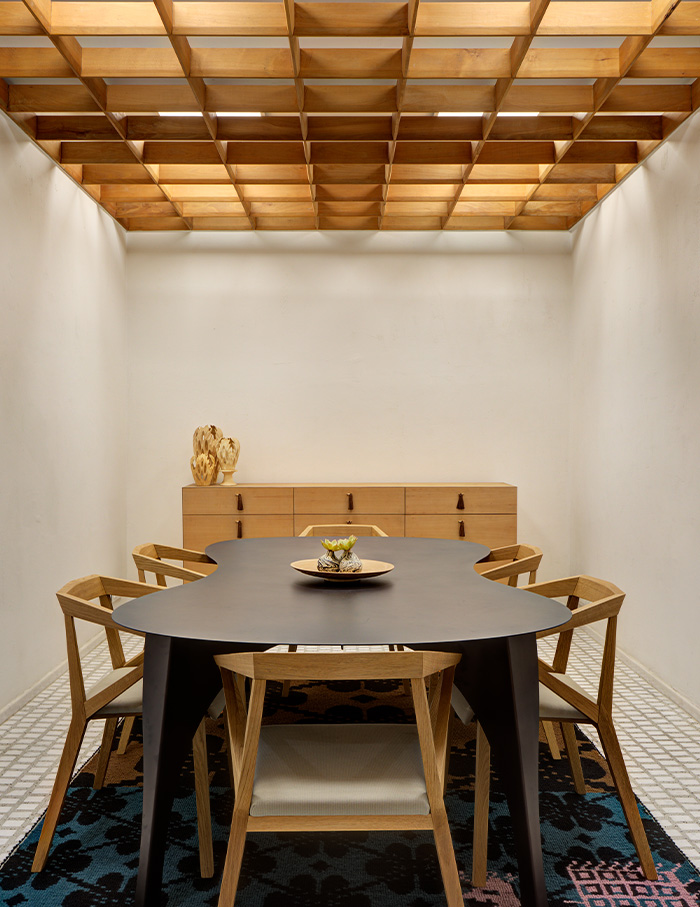 Witnessing an interplay of light, the dining space is interconnected to the living room through a window. Multicoloured artwork spans the textured concrete wall, behaving as the protagonist of the space, with an eight-seater dining table placed in the centre.
While monochrome colours and sufficient lighting create a relaxing atmosphere in the family room, the first floor features a primary bedroom, daughter's bedroom, and pooja alcove, accessed by a staircase modelled after vintage steam engines.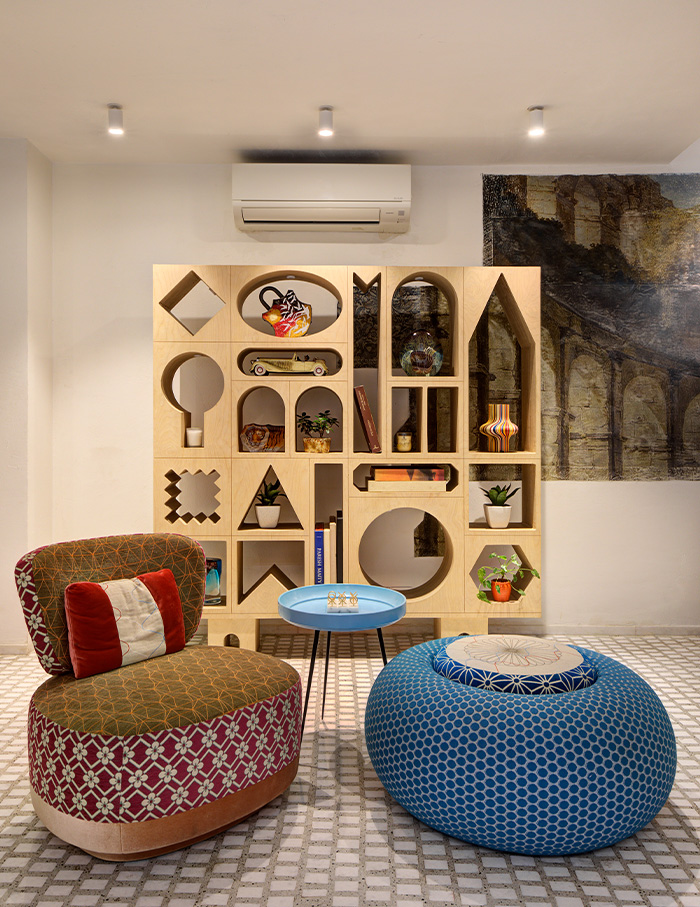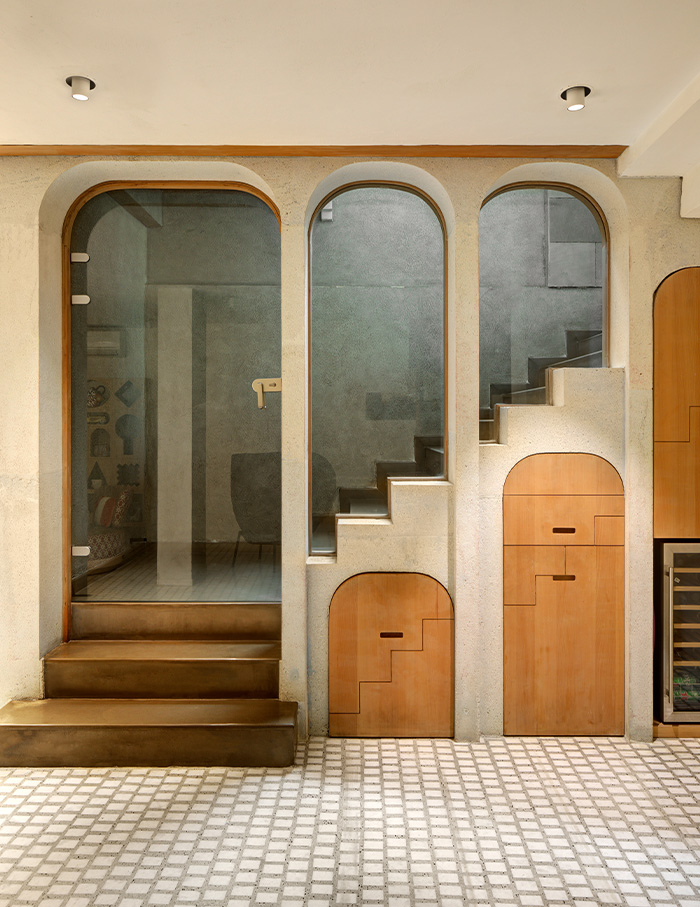 Furnished with a modern sofa and understated aesthetics, the primary suite's wood furnishings complement the grey accents while allowing daylight to filter through the ceiling's wood cladding, giving the impression of a ripple pattern.  
The daughter's bedroom is decorated in soft pink and wood tones, while the son's room is designed to express energy and vitality. 
Ideas to bookmark – colours, materials, and inspiration!
Neelesh Chopda drew inspiration from a spiritual, meditative way of life to create a harmonious fusion of interior and outdoor living areas in the New Delhi villa.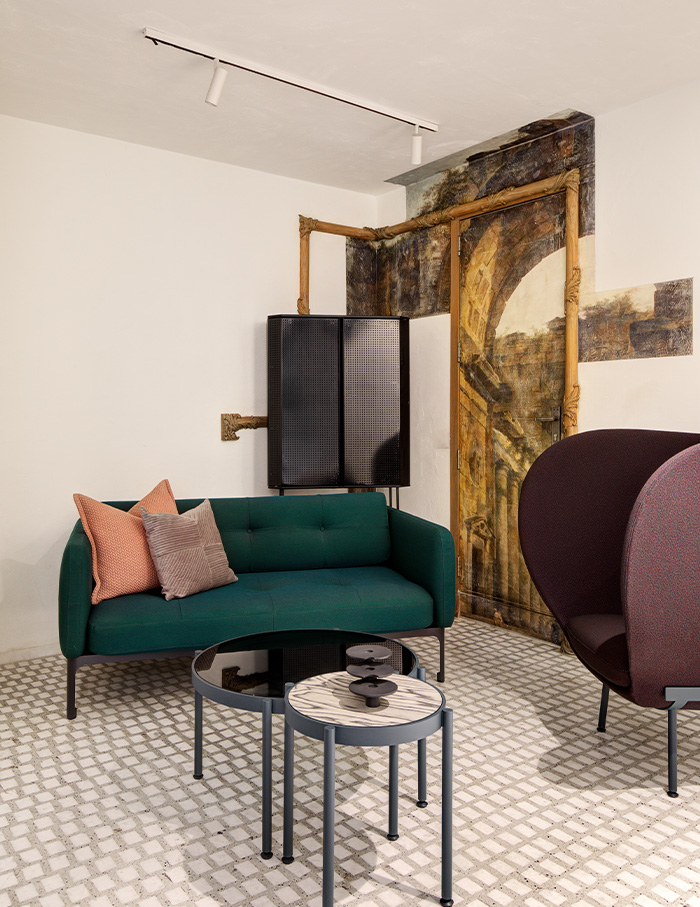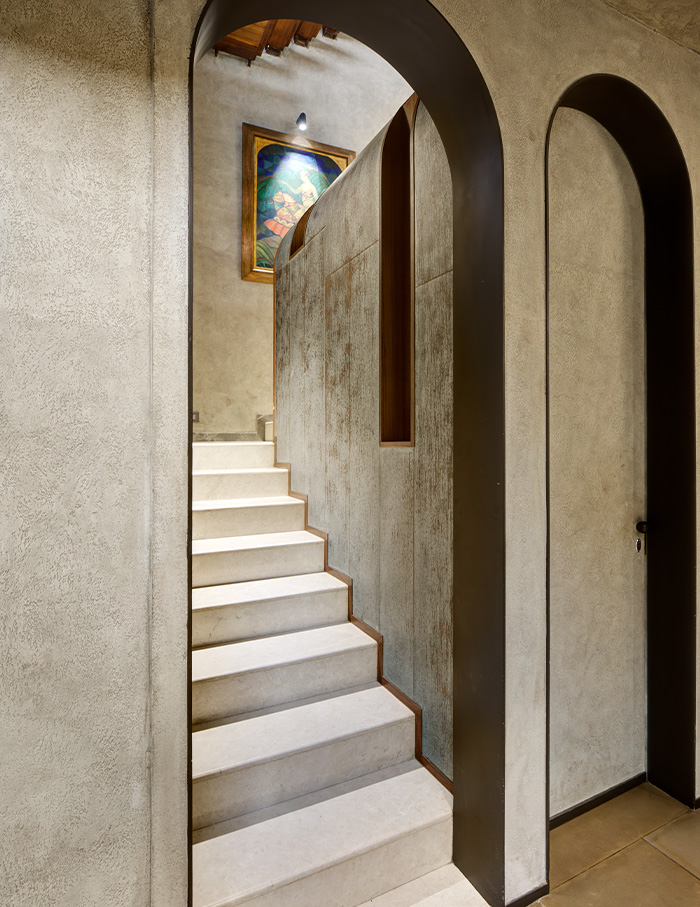 The raw porcelain tiles in the ceiling, village terracotta shingles on the walls in the living room, the rock-like wall surfaces, and terrazzo flooring with complementary wooden furniture are used to create an earthy, monochromatic atmosphere, rendering the home as a statement of minimalism.
Loved this New Delhi home by Neelesh Chopda? Now read how Sussanne Khan crafts a gorgeous show home at Lodha Villa Royale near Mumbai