Homes
Namrata Tidke of MuseLAB unveils this bachelor pad as an undraped, undisguised and unexaggerated abode
JUL 16, 2021
| By Namrata Tidke
"Our client's bold vision and unconventional brief required us to envision a 1,000 sq ft bachelor pad akin to Philip Johnson's Glass House with an open plan sans walls and doors. Essentially, we had to create a pavilion for viewing the hillock in the distance, a lucid space that offers a seamless integration with the cityscape 15 floors above the ground," says Namrata Tidke of MuseLAB.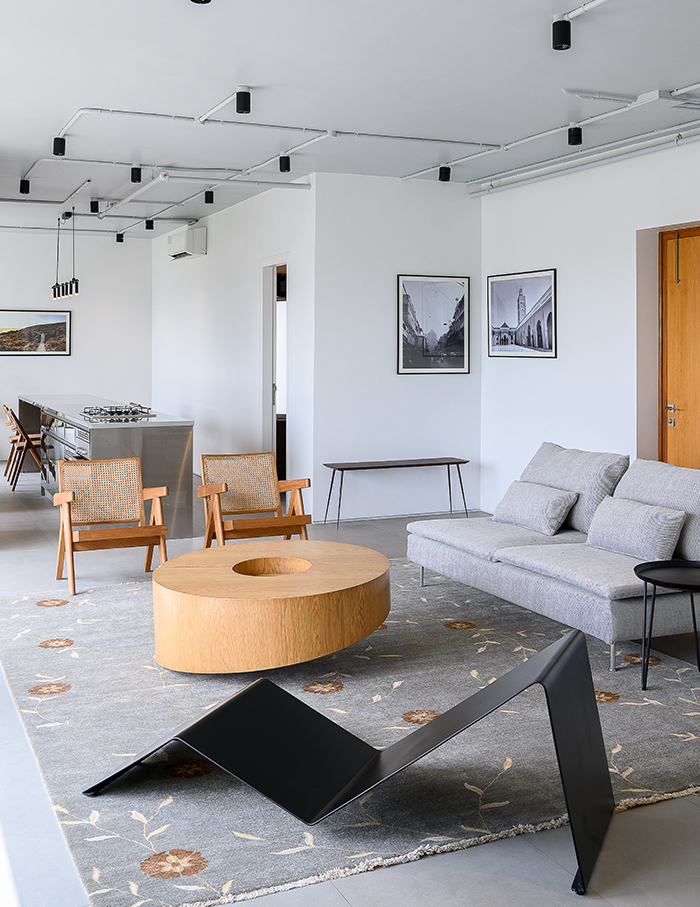 The site is a combination of a pair of one bedroom units, each comprising a living and dining area, a kitchen and a bathroom with large windows that offer unobstructed views of the surroundings. We demolished all the walls to create a contiguous space that is further sprinkled with bare minimum furniture and in the process, we fashioned a home that is synonymous to a galerie de sculptures with absolutely no patterns or colours!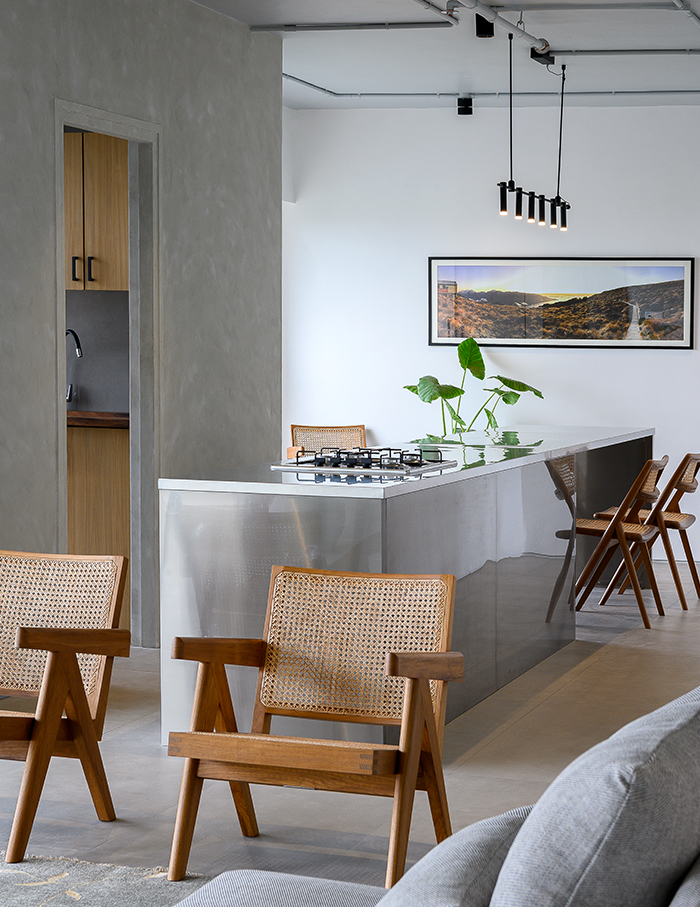 The main door opens directly into the central living space. We've decked it with a cluster of seaters including IKEA's Soderhamn sofa, a pair of Phantom Hands Easy Armchairs and the metallic Bent chaise by MuseLAB, which gather around another MuseLAB piece—the architectural Bloom coffee table. All these thoughtfully curated pieces rest on Autumn, a hand knotted carpet made of hand spun, high twist pure wool with hand spun pure silk accents from Cocoon Fine Rugs' Nouveau series.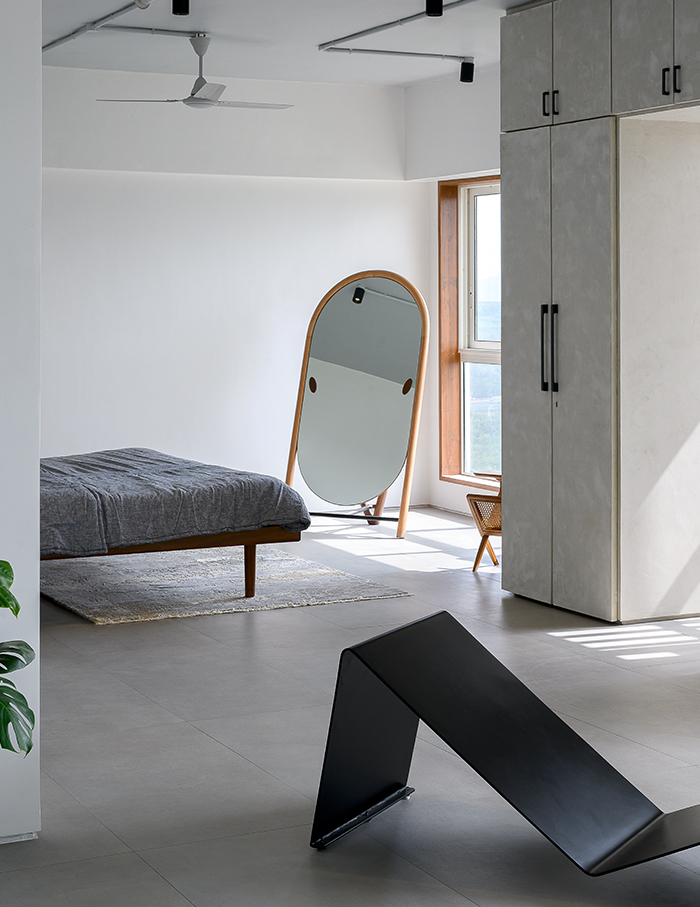 Click here to discover more about this stunning project in Mumbai as penned by Namrata Tidke of MuseLAB in the June – July issue of ELLE DECOR India