Homes
Where the grass is greener: Nakul Munim rethinks slow and soulful living in an Alibaug home
SEP 20, 2023
| By Pratishtha Rana and Esha Shah
A simple caress of curiosity is all it takes to be enclasped in the unruffled presence of this family home in Alibaug, the coastal town on the fringes of Southern Mumbai. The space born out of interior designer Nakul Munim's design intentions, cradles quietude amidst a lush green scape. At the same time, it also carries an unshakeable, soft chatter of the many decor and textural elements around.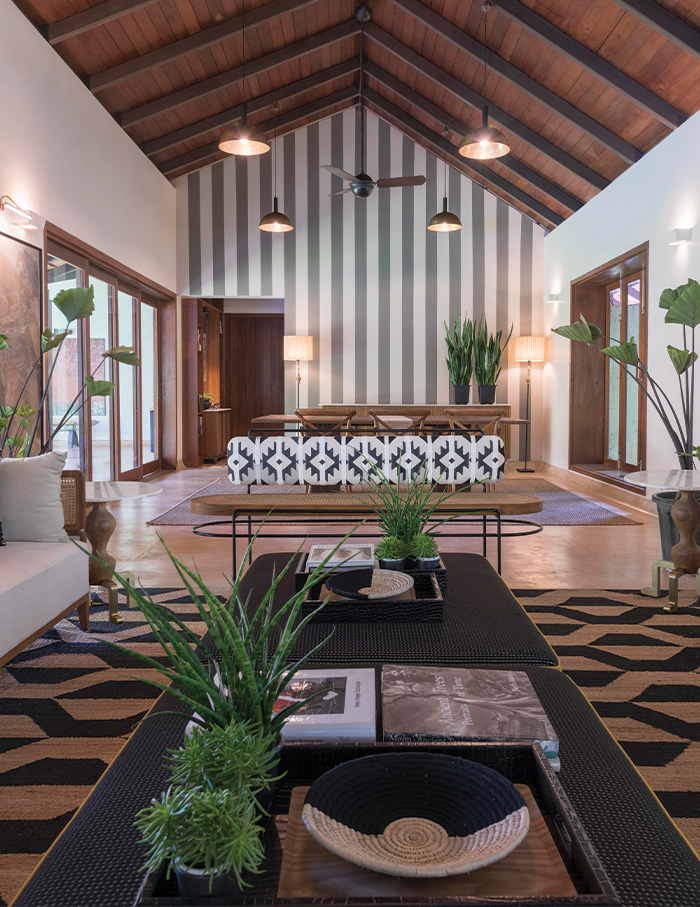 Before this single-level, 6,000 sq ft cove transformed into a rapturous haven inside the estate, which sits on a six-acres area blanketed by plantation in the village of Dhokawade, Nakul and the dwellers discussed and envisioned a distinguished but comforting canvas with fresh colours, organic materials and an overall nonchalant environ.
"I prefer my design to remain within a consistent theme while designing large spaces ensuring a cohesive and harmonious design and the experience of it, however, I do enjoy adding unique elements that add intrigue and personality to the overall thematic composition of individual areas," reflects Nakul. 
Through the green lens 
As you enter the abode, a foyer opens its doors to show a magnificent central courtyard brimming with the beauty of foliage. Various rooms seamlessly flow across three sides of the courtyard, each area meticulously created to soak in the naturalness that the home enjoys.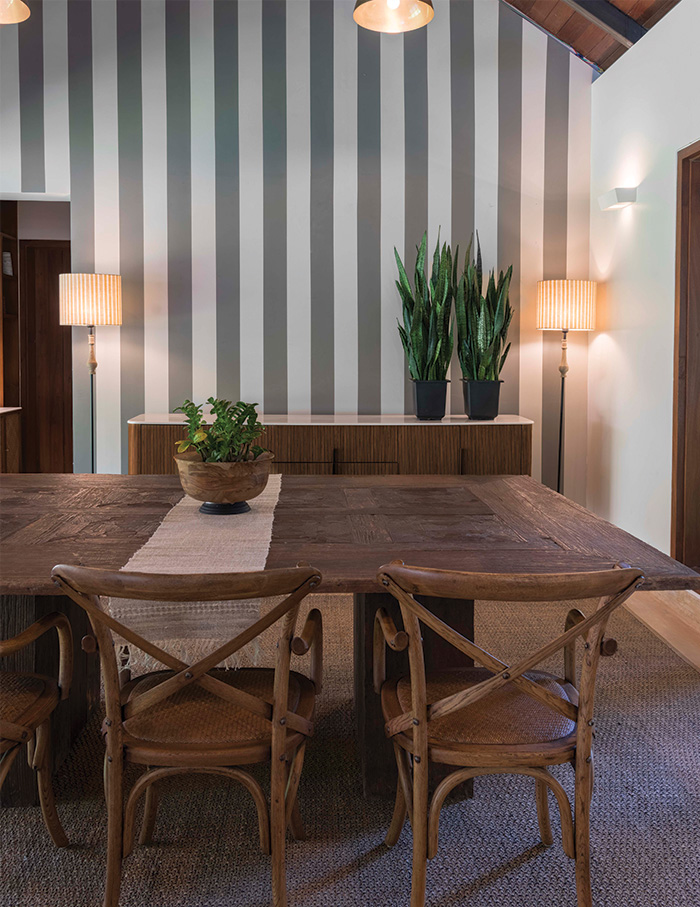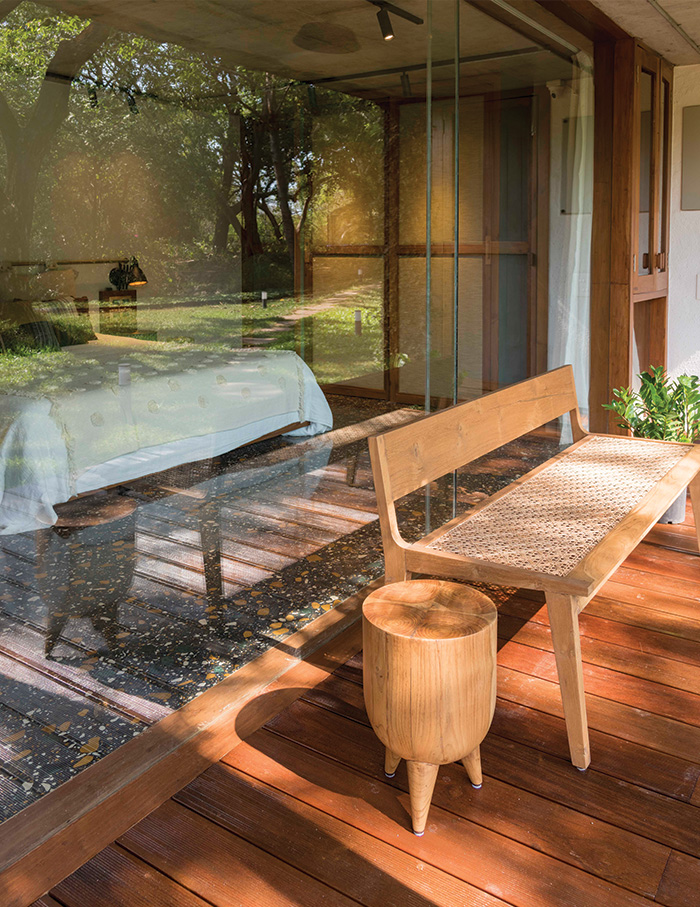 A stunning pool skirted by open plantations assumes the limelight, while a veranda envelops the tranquil bedrooms, allowing you to awaken to the delicate caress of fresh air and the faint rustle of leaves, underlining the evident interaction between inhabitants and their environment.
Neutrals meet natural 
The home's palette revels in a multitude of neutral tones that distinctively bring out a different mood as one passes by each turn and room. With bold stripes, pale greys and whites emerging in focus around the drawing and dining room, Nakul explains, "I love stripes and it is a recurring theme in most of my works. Here too, it became a central motif of the design board."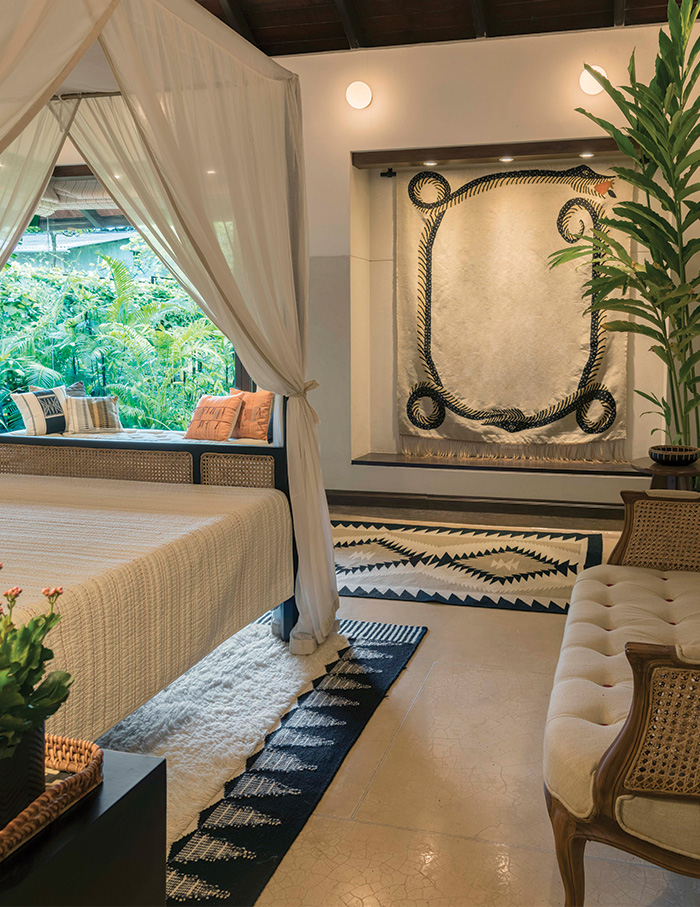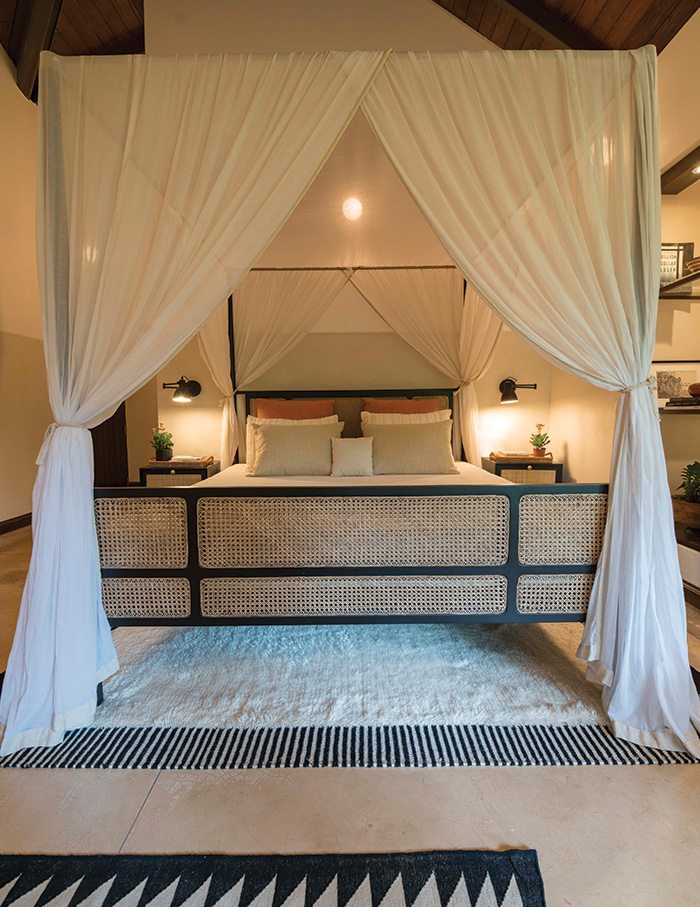 The materials find their own character in the house, fronted with sophisticated layers of cotton upholstery, custom-made jute rugs, custom-designed teak wood and cane furniture, along with accents of natural stone such as marble and granite. Completing the cycle of his ingenuity, Nakul also tailor-designed a set of table lamps, floor lamps and ceiling pendants to bedeck the space.
Crafting utility 
The designer's steadfast commitment to employing organic materials comes through in this exemplary abode in Alibaug, where craftsmanship and contemporary living take centre stage and the use of timber and natural stones fills the space with an unsurpassed earthy, warm energy.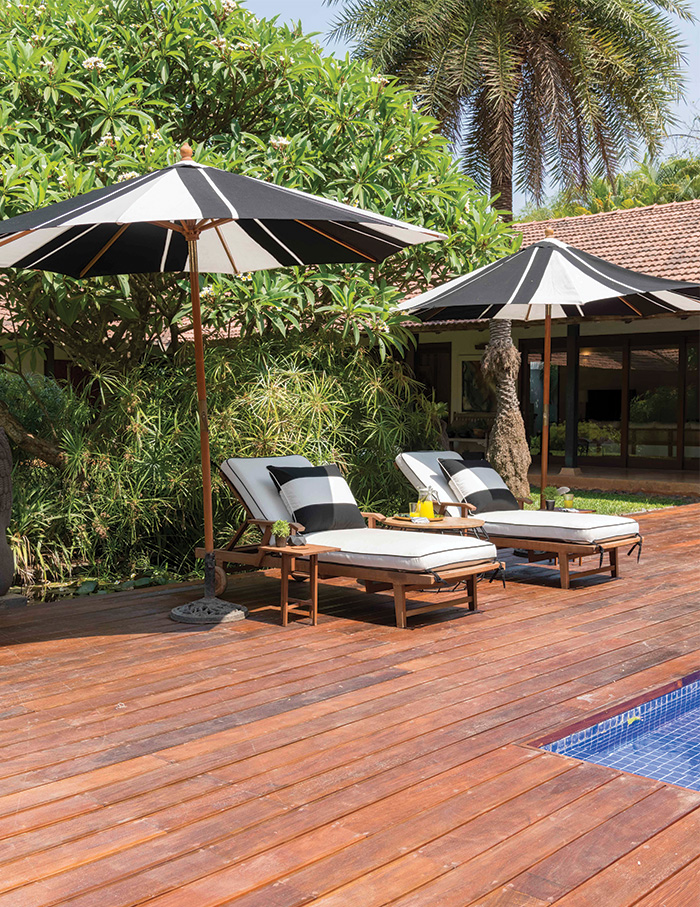 A challenge that perhaps was a creative thrust in the right direction for Nakul while crafting this space was remoulding an ancient spa into a guest room. This stone structure, which existed in a separate building, necessitated imagination and creativity in order to be effortlessly integrated into the overall moodboard. Overcoming the challenge of surface-mounted electrical installation, exposed conduits now adorn the ceiling, a testament to the designer's dedication to preserving the space.
"I infuse culture and pleasure into functionality. I believe good design is the coming together of great aesthetics and the ability to put together and convey an understanding of how we use the things placed within it," he concludes. 
Also read: A whiff of macarons breezes across chef Pooja Dhingra's Mumbai home by Ravi Vazirani