Homes
A whiff of macarons breezes across chef Pooja Dhingra's Mumbai home designed by Ravi Vazirani
AUG 25, 2023
| By Pratishtha Rana
That relentlessly absorbing, consuming and lulling feeling of coming back home is probably unparalleled. You unlock the doors, fling it open, one step in, then the next, and all you are surrounded by is the resounding quietude of freedom. And Pooja Dhingra likes to call this freedom of homecoming 'joy'. Moving out of her parents' house in Prabhadevi, a suburb in South Mumbai, where Pooja lived all her life to finally set out on a search for her own sweet nest was a milestone of sorts.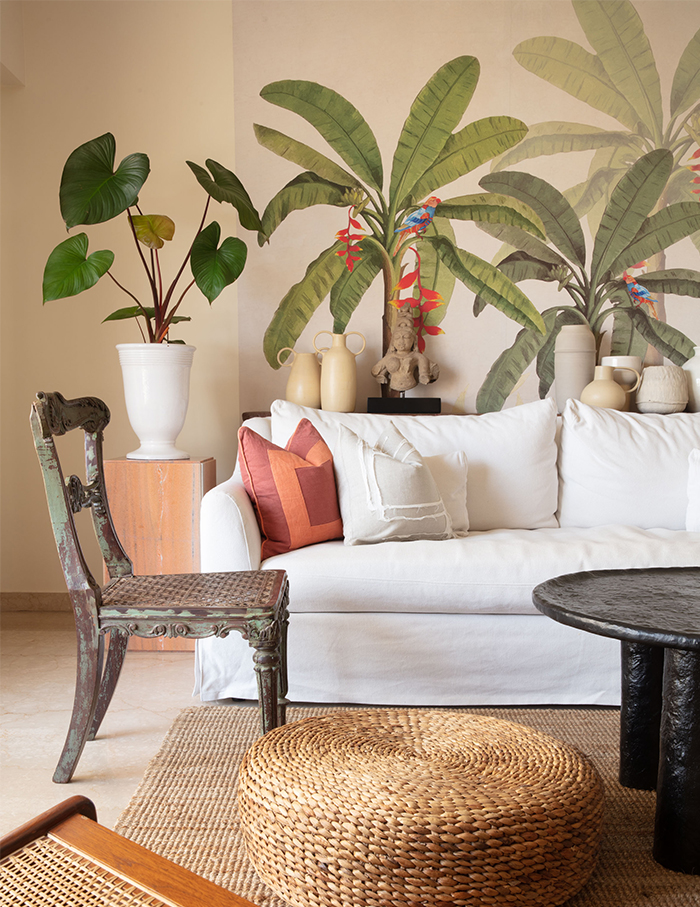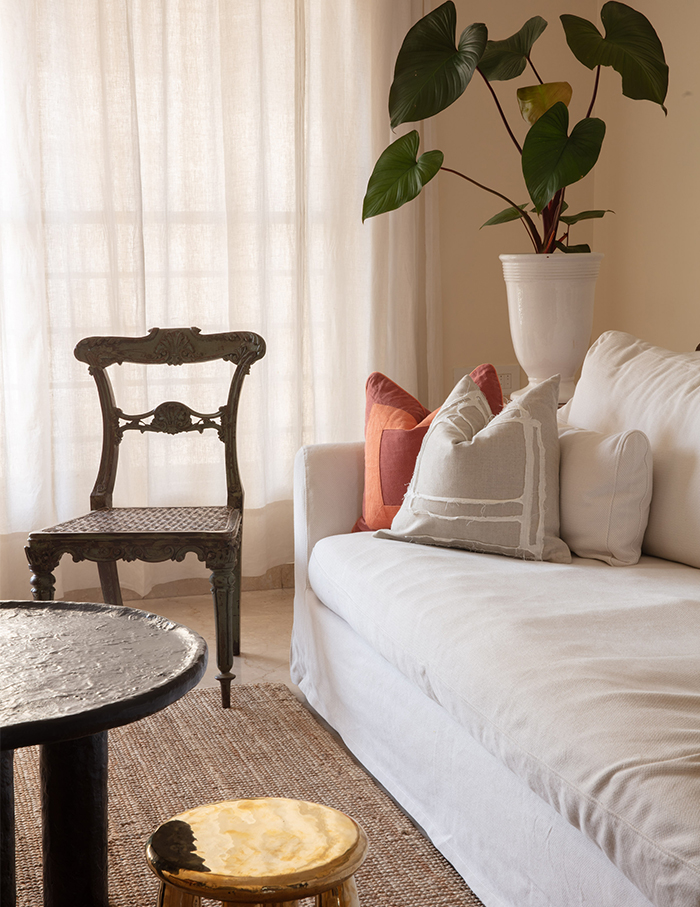 A few kilometres away and several decisions later, Pooja Dhingra had her eyes set on this snug apartment in the prime locale of Bandra with her confidant, close friend and designer Ravi Vazirani by her side, throughout. And this is how Pooja's first independent home found its soul in the concept of collaboration, last year, a time when isolation was the trending word during the pandemic. In a never-heard-before span of 45 minutes (all of 2,700 seconds only), Ravi and Pooja designed and dressed up the home together, connected virtually over a Zoom call.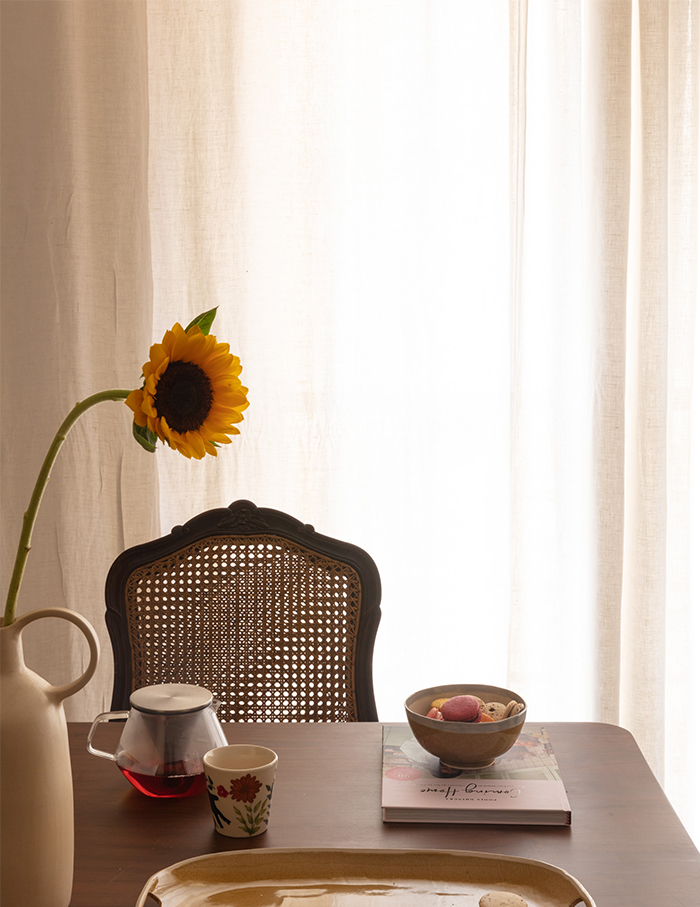 The celebrated patissier and founder of Le15 Patisserie confesses that she simply wanted her own space with aesthetics that echoed her personality without reservations, "I feel that I didn't have any idea of what the space would look like or end up being, but I knew that I wanted it to be me." Her chosen spot where she catches the best sunrises, golden hours and sunsets from is the sink-worthy white IKEA couch in the living room, perched delicately but sturdily as the pièce de résistance, while the Palm Treats wallpaper by Kalakaari Haath serenades the rest of the space with soothing tropical tunes.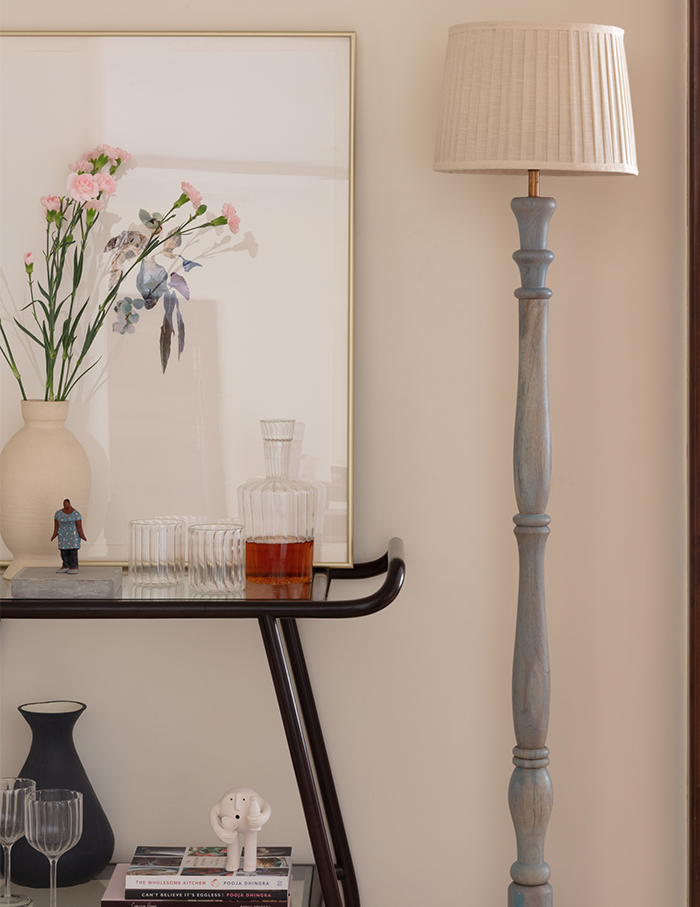 With a rapturous ear to ear smile, Pooja muses about the wallpaper, "Ravi sent it to me on Instagram and I loved it. Every time I open my door, I see it and it just makes me smile". Underlined with the very signifcance of teamwork, this home treads the precis of two creative minds converging and Pooja is quick to summarise, ̧"Now I am like I probably wouldn't have picked up this (furniture or decor) myself, but I love it so much now that I don't see how I could have done this just by myself Strolling further in, a creamy hued palette drapes the home with shades of decadent desserts. Shades resembling browns of chocolate cake batter glaze the kitchen cabinets.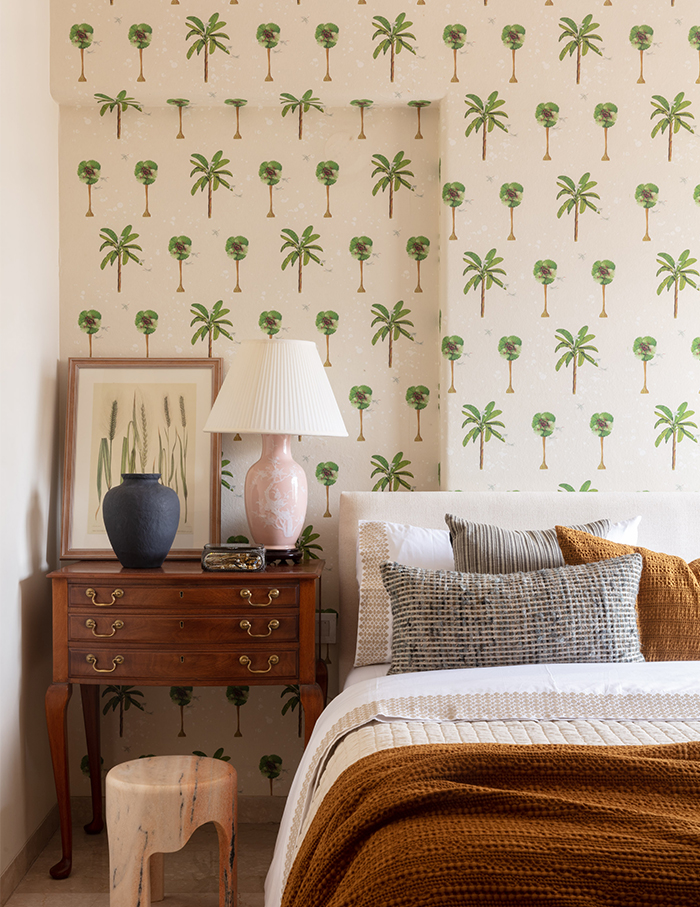 The boudoir, like much of the residence, breathes a high-spirited yet mellow mood of slow living with select pieces of decor. -or a space that would have been otherwise restricted with its compact expanse, Ravi maximised the home, decor by decor, section by section. But how does one practically, really do that? "Working with small spaces, you have to understand proportion. It is also about investing in the right pieces, being true to scale and highlighting what works for you." Ravi adds, "Tomorrow when Pooja moves, 90 percent of the things are going to move with her. >hat is not going to move are the things she didn't listen to me about!"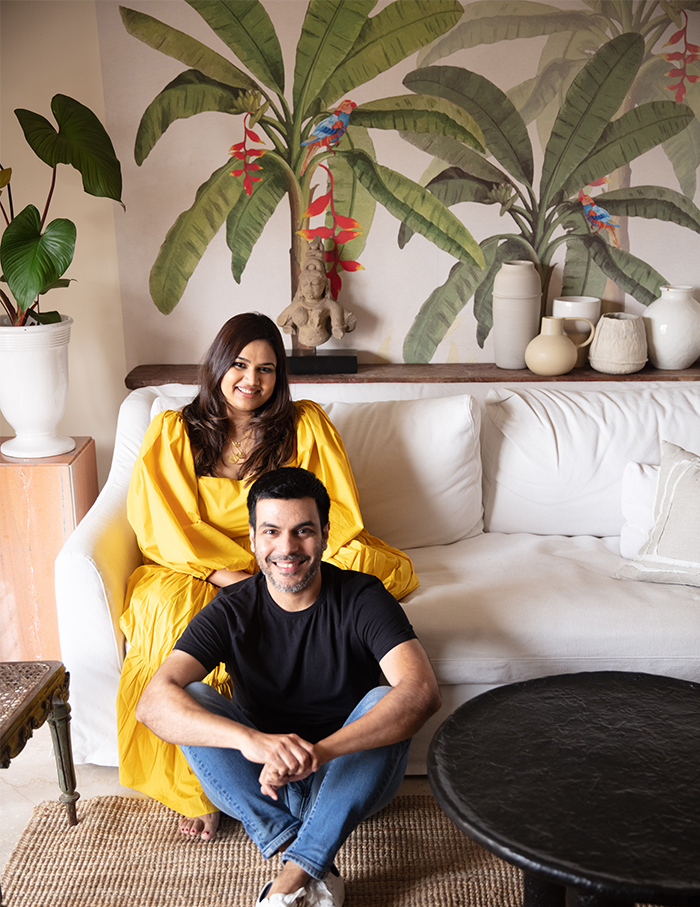 Creativity – be it in interior design or the culinary realm · is a virtue that pays rich dividends where both act as food for the soul. Respect for the individual as well as the crafts and skills they bring along is what anchors the foundation of this home. Pooja's trust in Ravi and Ravi's understanding of Pooja's design aspirations is how this collaboration feeds off each other. It isn't everyday that you are blessed with the right set of friends, who not only make your life, but also your home a better place to live in!
You may also like: A spirited, vernacular home in Kurnool by Aishwarya Somisetty boasts fine artistic flair