Homes
A free-spirited home in Mumbai knits a Nordic design style crafted by Dhvani Shah Design Studio
SEP 12, 2023
| By Pratishtha Rana and Esha Shah
The eventual feeling that wafts across a home after every nook of it has been designed and decorated is paramount – to the one designing as well as to the dweller. In a 1,300 sq ft apartment in Mumbai, a working mother with her teenage daughter sought a nest for themselves, resembling a similar feeling of coming back home. With a visibly modern but muted palette striking the sight, the space emerges from the depths of imagination of Dhvani Shah, Founder and Principal Designer of Dhvani Shah Design Studio.
"The Zen House is a special project for the studio, as we were required to bring the airiness, rusticity and serenity of the modern farmhouse style design to an apartment set in the cacophony of a lively city," Dhvani divulges.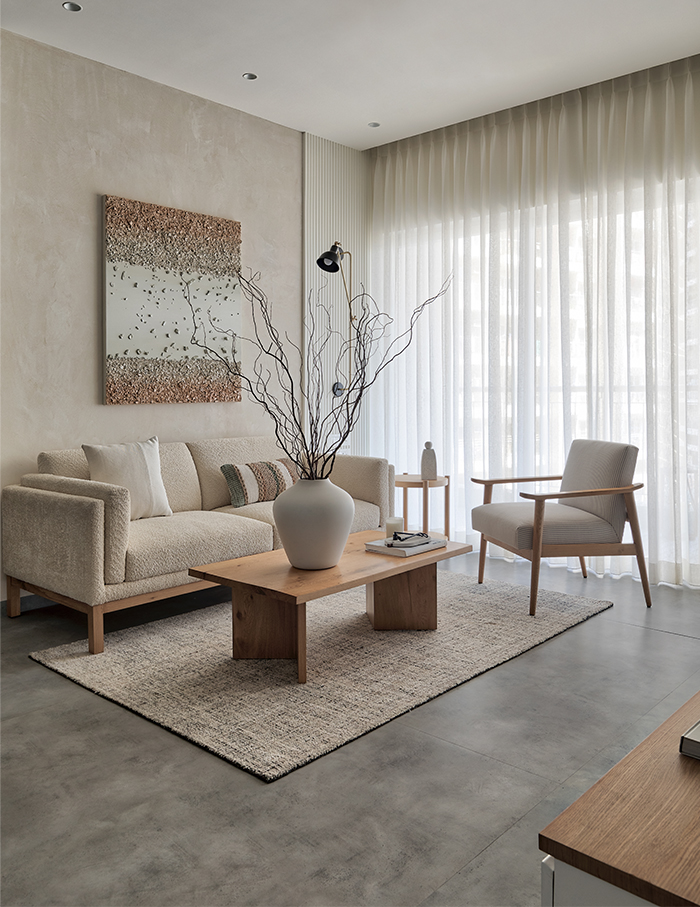 The Nordic nuances
Encompassing a living room, dining area, kitchen, foyer, bar, study room, three bedrooms and ample storage spaces, the residence is always abuzz with a murmur of activity that chimes through the many spaces here. Underlined with a discernible Nordic style, the designer recalls, "As they host a lot of get-togethers, the family wanted the rooms to flow seamlessly into each other."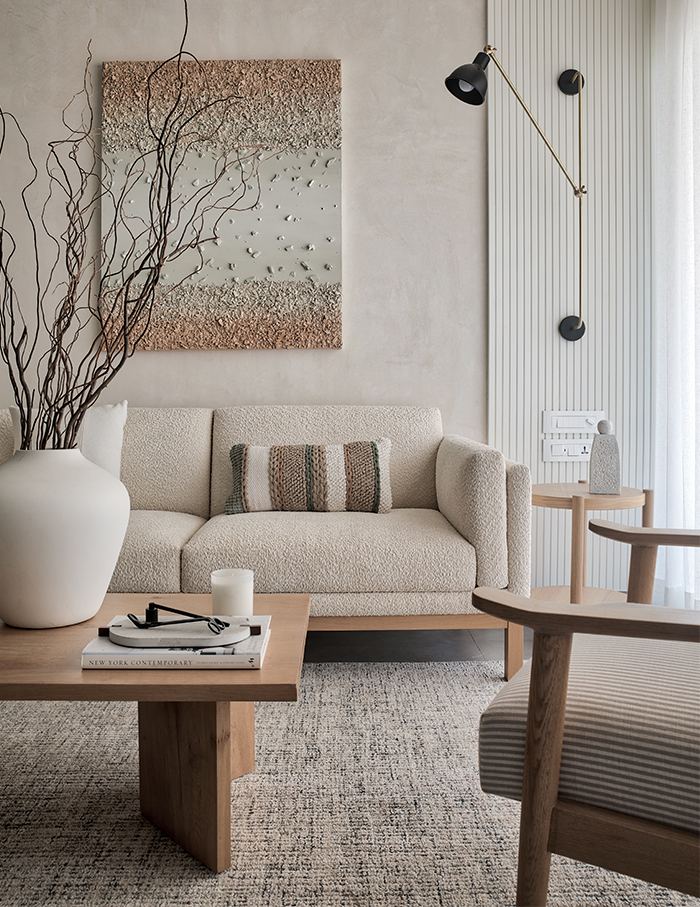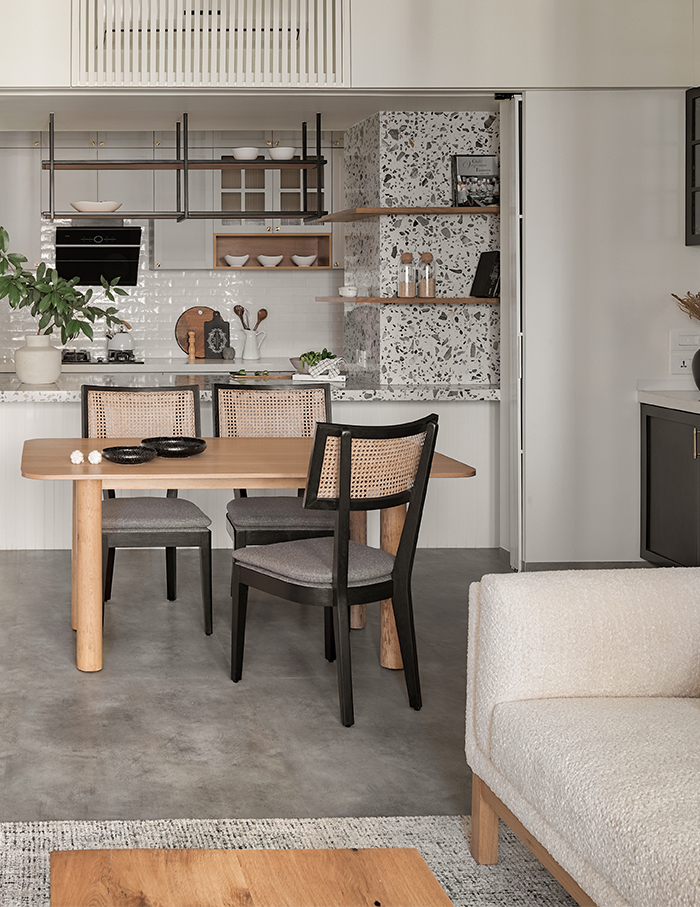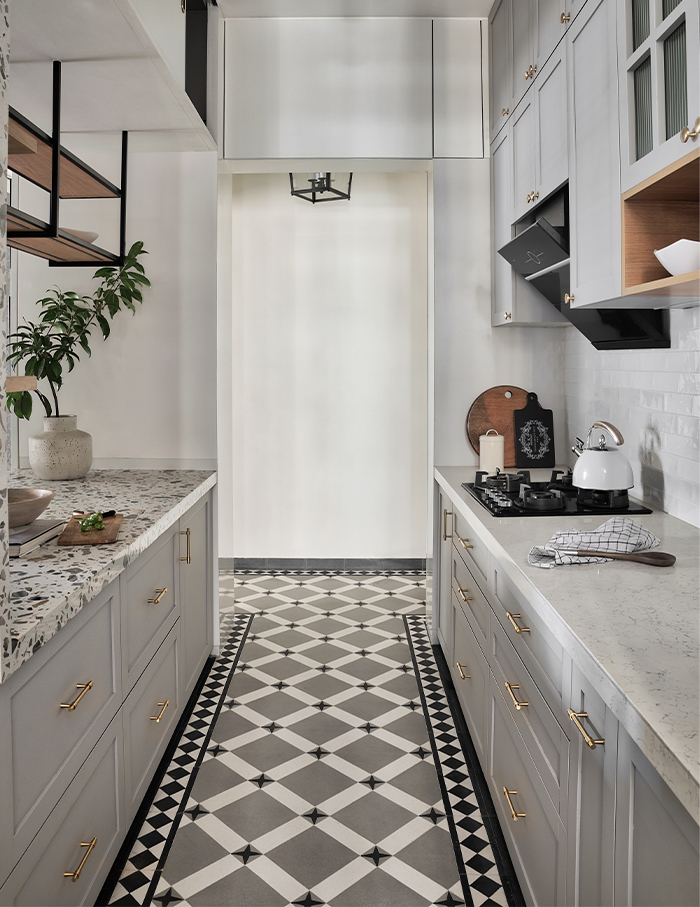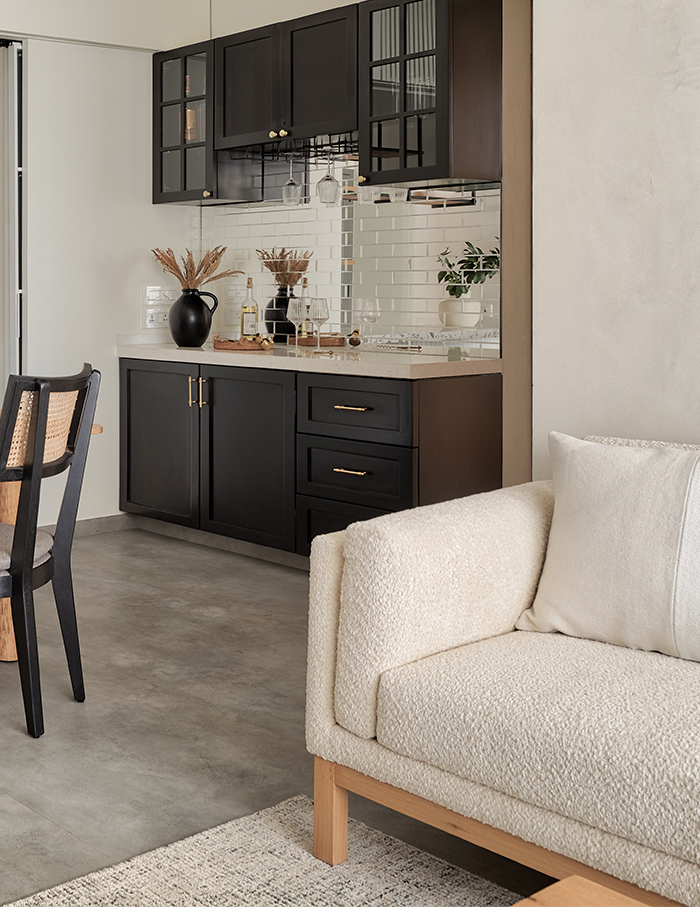 Exploring Spaces…
Situated in the central suburbs of Mumbai, they designed an 'open house' which included an open kitchen, glass doors, french windows and a light-neutral tone set in the whole house which gives way for sunlight to reach each and every corner in this space. 
"Air-conditioning this harmonious flow of spaces (living-dining-kitchen and study) was a major concern for the homeowners, which was solved by incorporating white aluminium and clear glass sliding doors to cut off the kitchen and foyer at one end, and sliding-folding doors to separate the study from the living on the other," informs Dhvani.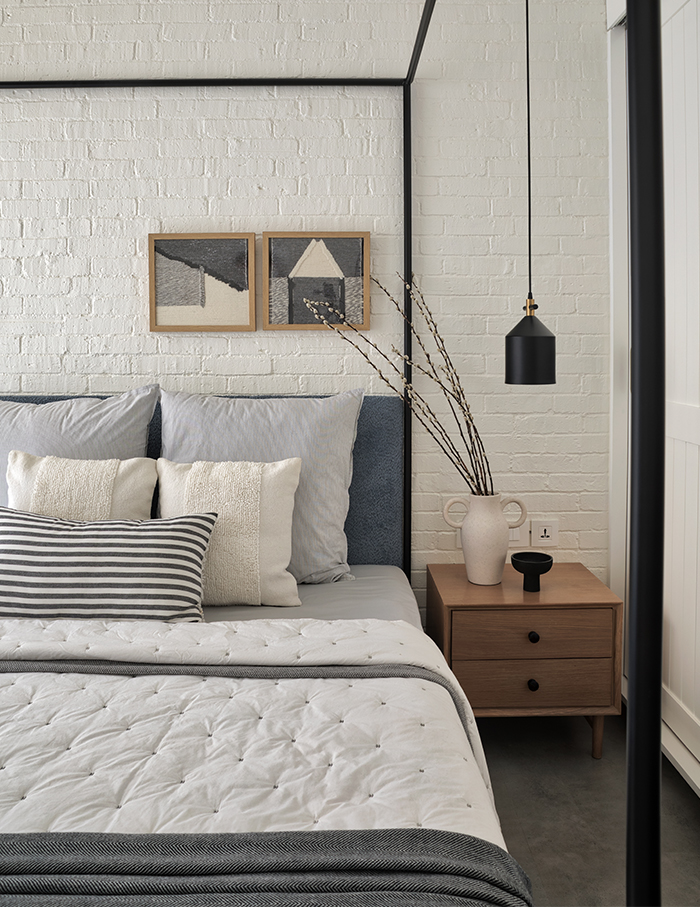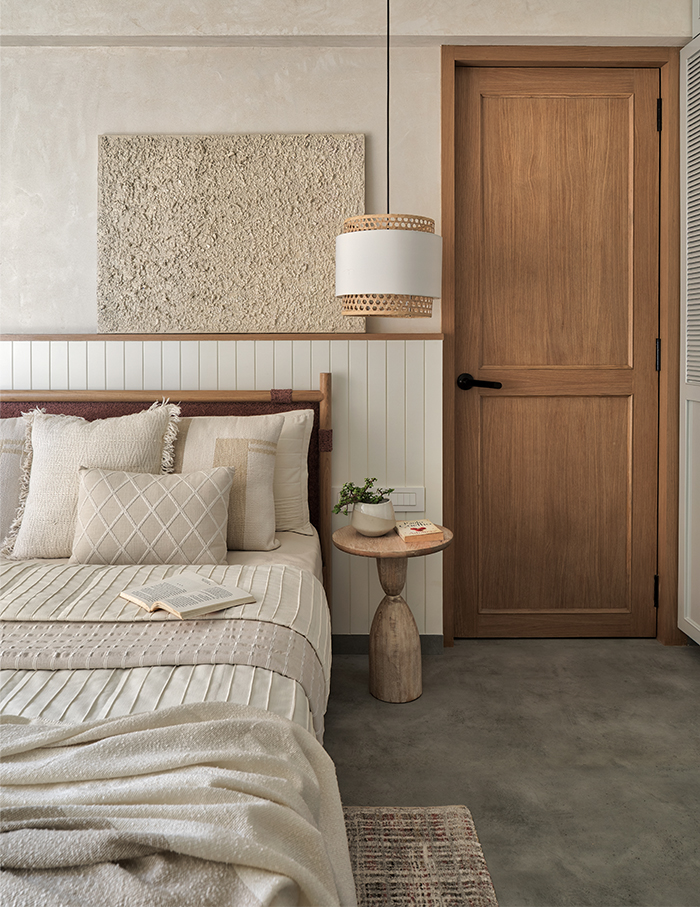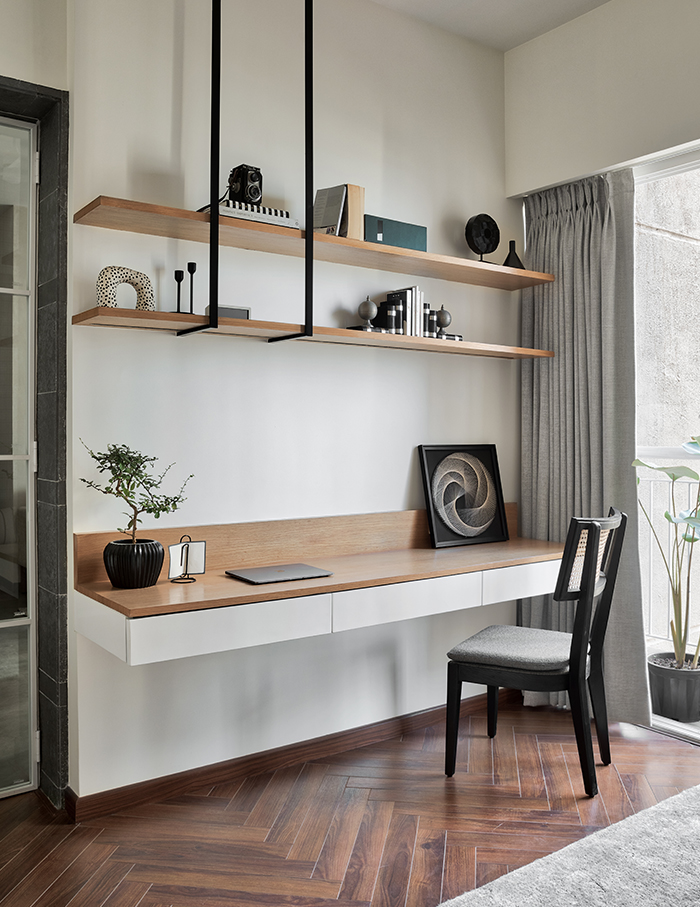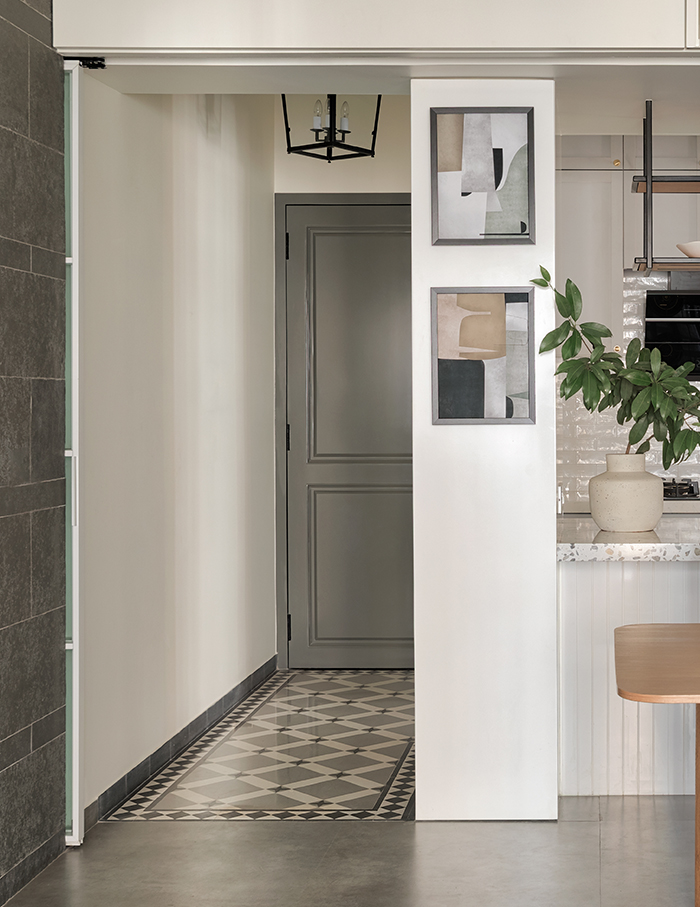 Serenity in neutrality
The entire area is surrounded by a soothing, neutral-toned ambiance, illuminated by abundant sunlight. The modern touch of the concrete floor complements the walls adorned in gratifying shades of beige, white, and black, resulting in an elated atmosphere. Acute green plants scattered throughout the space contribute to a charming farmhouse vibe. The home, however, does not settle to a continued sense of monotony. With a layered rustic canvas, the tones of cane and natural fabrics beautifully merge with wood, plywood and metal finishing.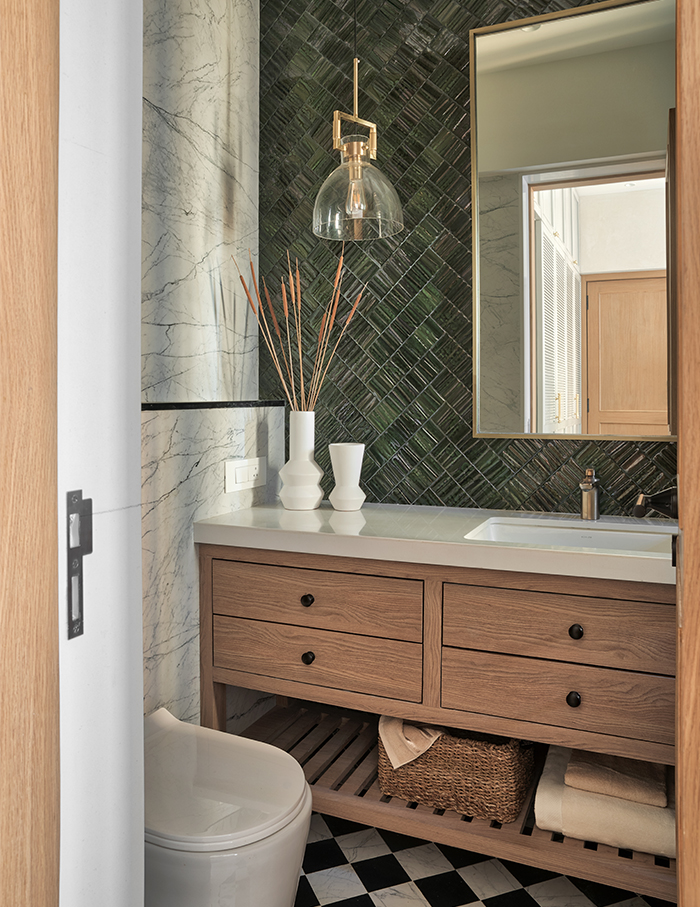 "I loved designing the living space with an open kitchen and bar on the side with a study space. It gave a sense of so much openness and the space was utilised and connected so well," reveals Dhvani. However, the narrative culminates with the significance of space, both to the client and the designer.
Also read: A whiff of macarons breezes across Pooja Dhingra's Mumbai abode designed by Ravi Vazirani