Homes
A Mumbai home by Shiraz Jamali Architects lets colours and curves do all the talking
JUN 14, 2022
| By Shriya Goyal
Let the curves do the talking! Shifting gears from linear profiles to gentle rounded silhouettes and soft outlines, this Mumbai home by Shiraz Jamali Architects is an integration of the homeowner's personalities and their cultural roots.
The 2000 sq ft, 3 BHK Juhu apartment overlooking the lush landscaped outdoors is designed by founder Shiraz Jamali, senior architect Mammen Paul and project architect Mohit Darji of Shiraz Jamali Architects and styled by Samir Wadekar.
Furnishing a contemporary spirit to a rustic soul, the home is infused with an heirloom and handmade appeal. Abiding by the blend of modern and traditional design vocabulary, a minimal, cosy yet playful allure takes over the space.
You may also like: A charming canvas of stillness by The Drawing Board and Keystone Architects in Mumbai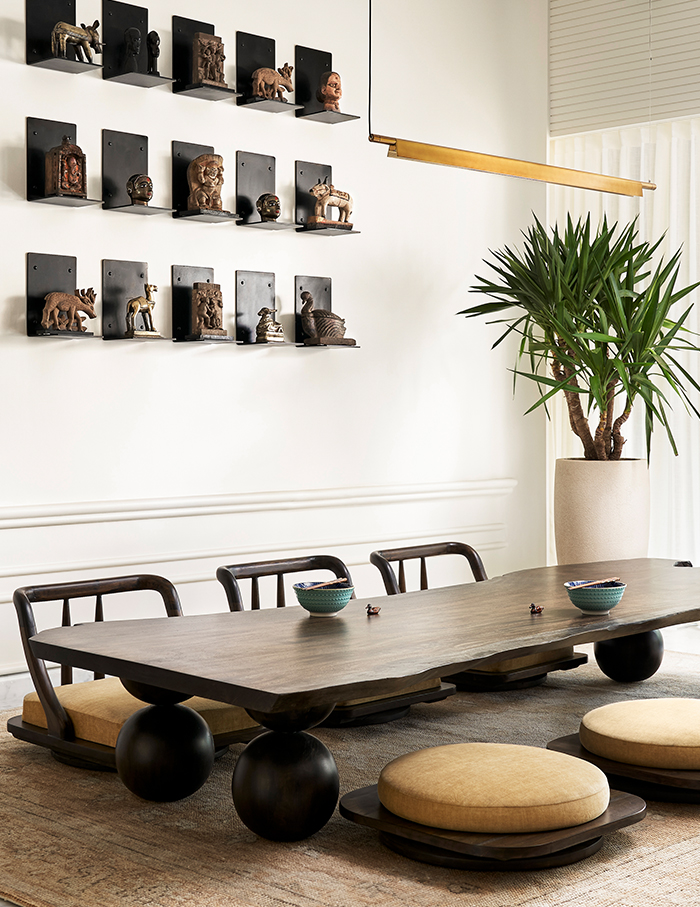 Breaking away from the conventional wooden access, a blue entrance door welcomes into the apartment. A narrow passage treated with panelling and peach tone directs towards the living spaces. Flanked with balconies along living and dining rooms allow for ample light and ventilation inside the house. 
A curved maroon sofa stands out against the subtle rug, textured art piece and wall lights in the living room. Staying humble to the ground, the low dining table makes the space airy. Dark wooden table top with spherical legs, paired with mustard yellow seats enlivens the neutral space. An array of metal shelves displaying antique decor and religious pieces serve as a backdrop to the dinner setting.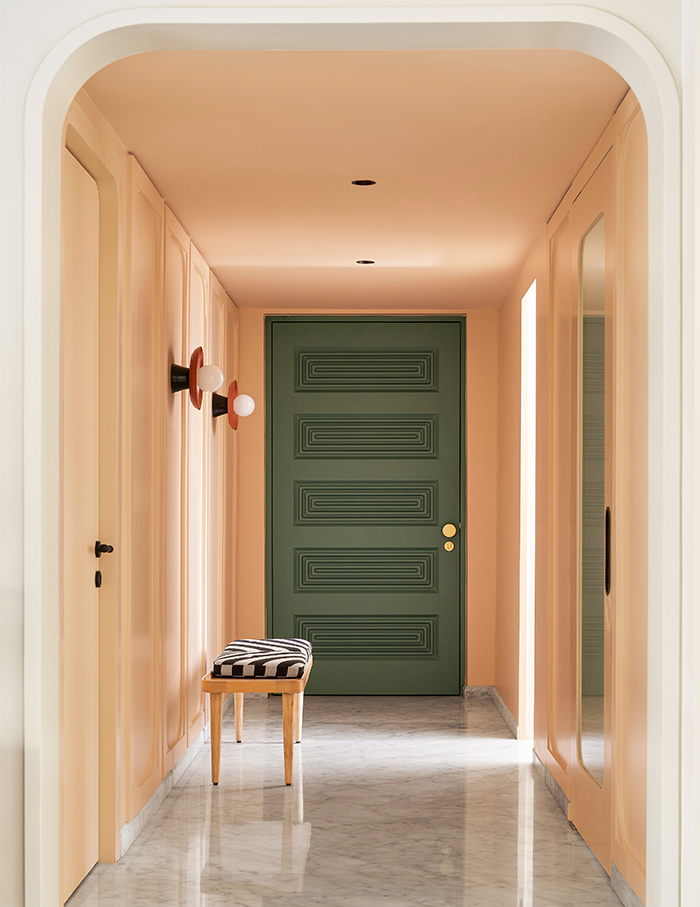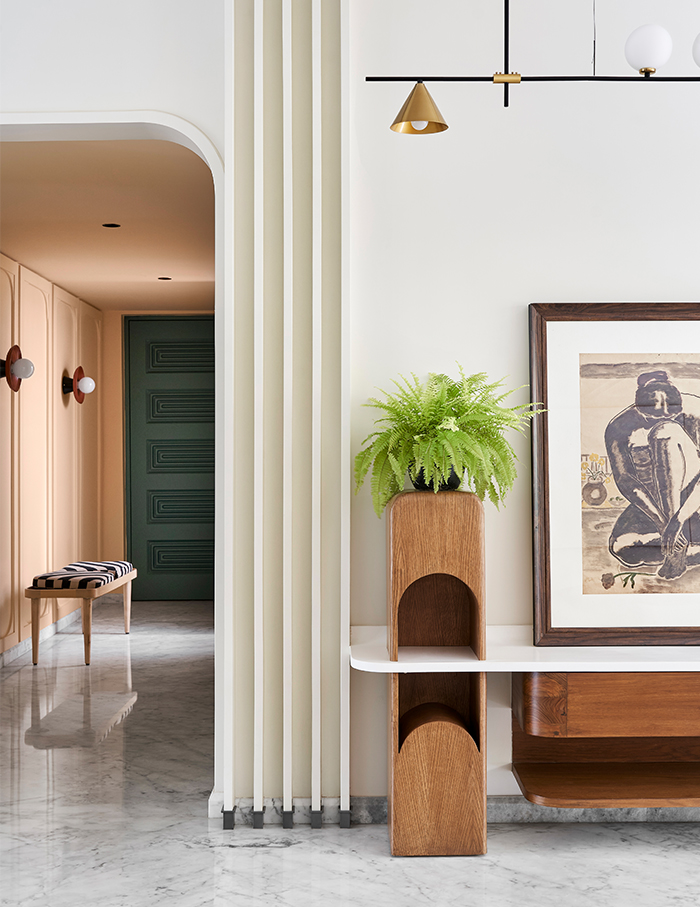 Curled grey concrete texture bed back wall highlights the main bedroom. Dousing the room with colours and textures, an orange chaise lounge, fun olive green side tables, oak wood wardrobe and cane bed back gain prominence.
An expanse of dark grey cupboards adjacent to a panelled wall in light ash wood and blue marks a contrast and continuity of tones in the son's bedroom. A custom made arch light spanning above the bed commands attention in the daughter's bedroom. The cosy cream walls and ceiling along with the shades of blue and pink bestows a soft warm touch to the space.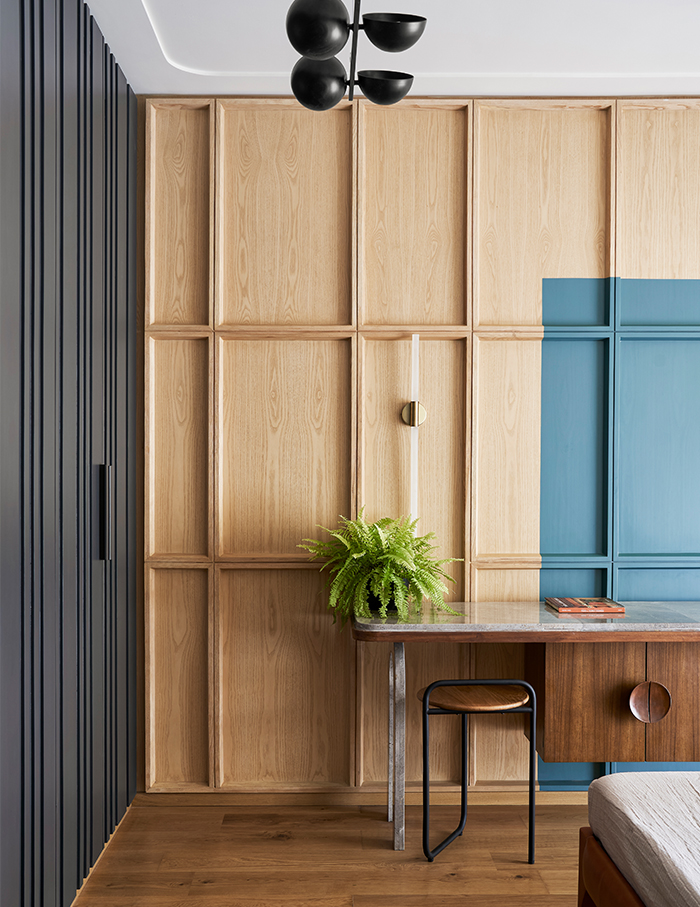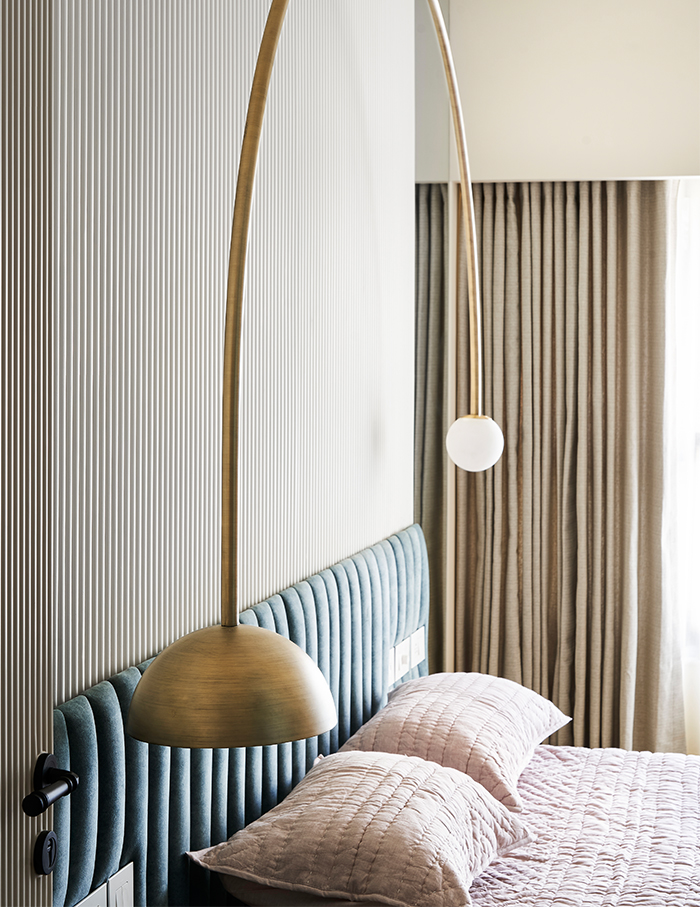 With a pragmatic lean towards architectural details and finishes, each element of the home is fused with a distinctive character. Shiraz and Mammen surmise, "We enjoyed detailing out the pelmets throughout the home with curved edges and corners. With customised furniture from beds to wardrobes to tables to the dining along with a few lights, the challenge was to ensure their design and detailing were quirky and worked together in the space. Soft edges, round corners and spherical details tie the design features used in the different spaces."
Scroll down to see more glimpses of this Mumbai home by Shiraz Jamali Architects: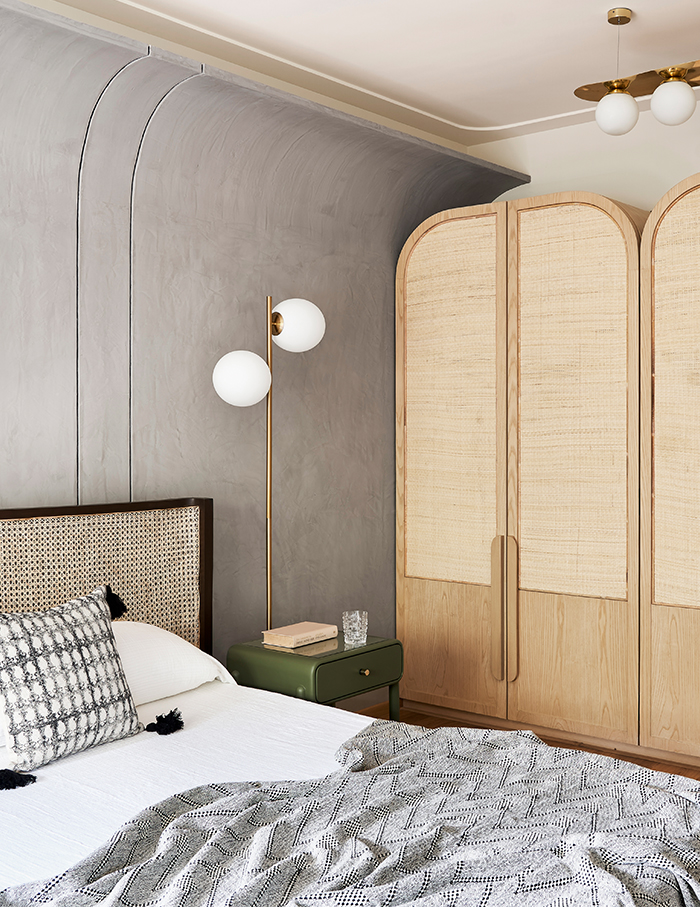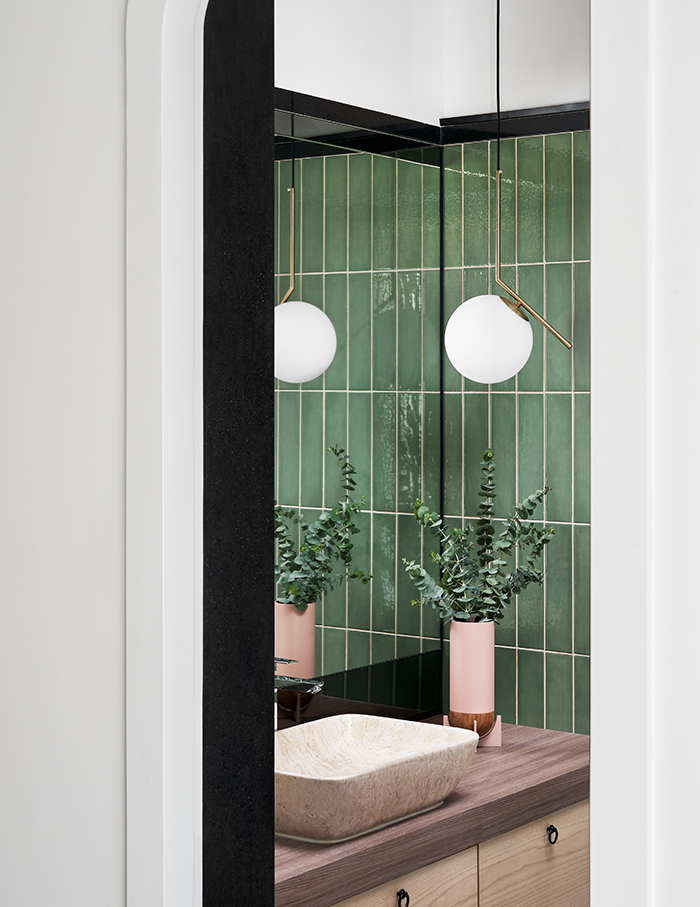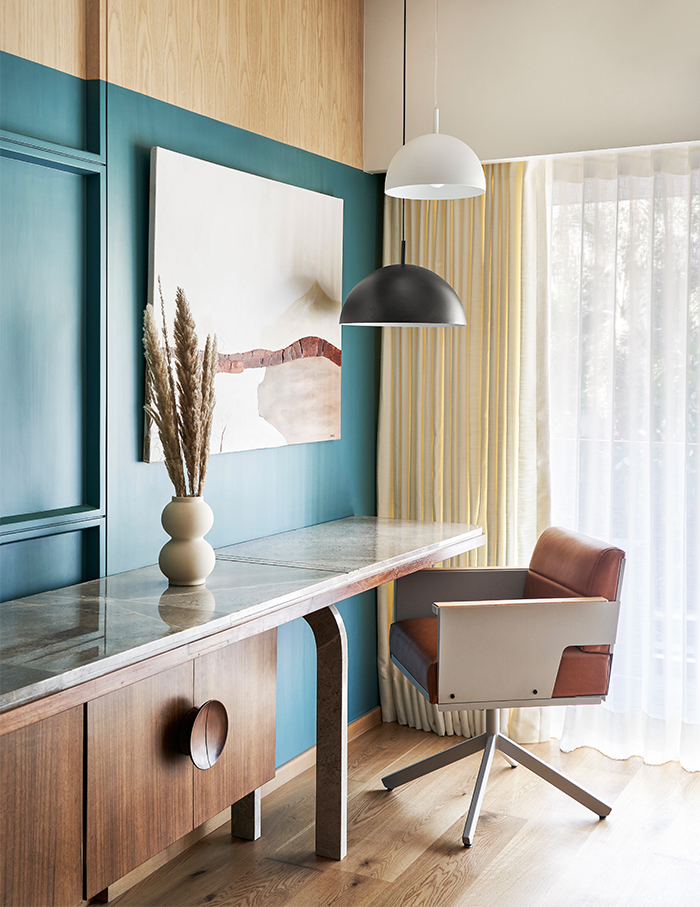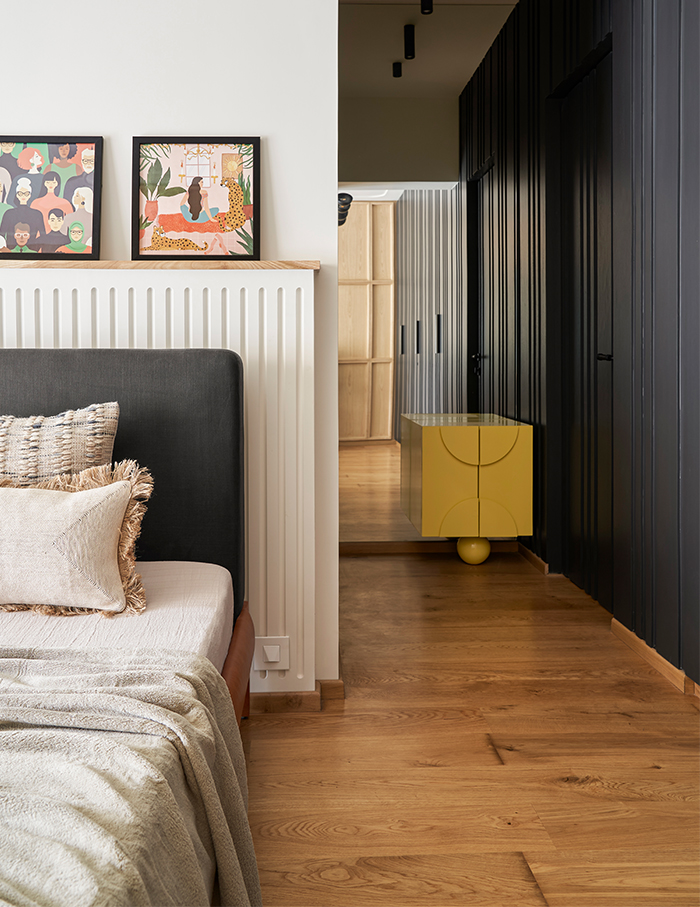 You may also like: An oasis of vibrant cityscapes by Studio Osmosis in Mumbai