Homes
This Mumbai home by Rohit Bhoite and Lina Kobeissi is an amalgamation of minimalism and contrasting textures
NOV 10, 2022
| By Ishika Paruthi
Conceptualised by Rohit Bhoite and Lina Kobeissi of Rohit Bhoite Designs and LSK Interiors respectively, this breezy, 1800 sq ft home in Mumbai is a blend of the artistic perspective of two designers.
This all-embracing home is dipped in muted hues with a delicate texture packed with bold surprises for homeowners.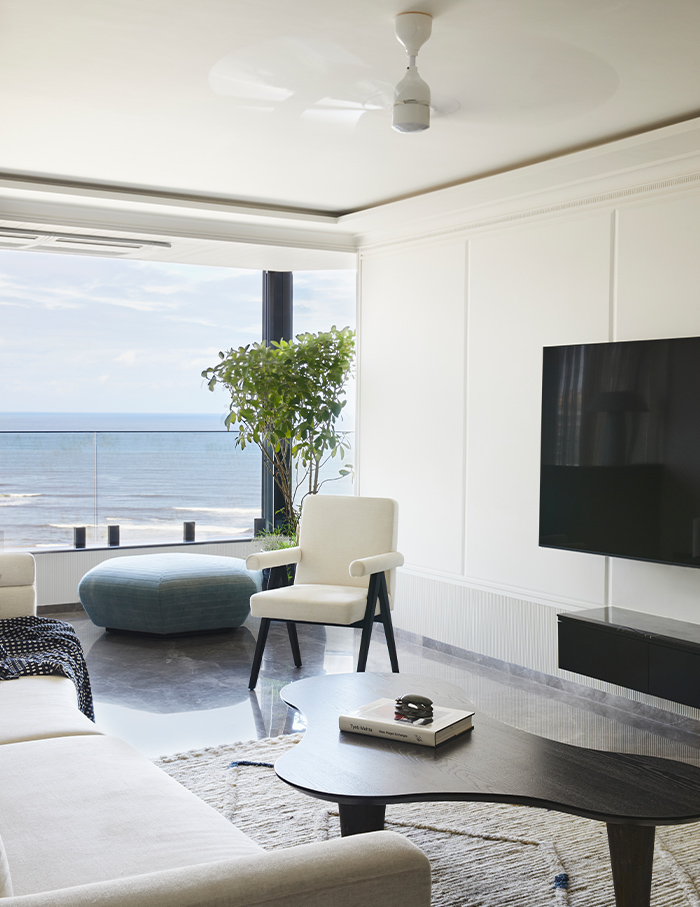 The curious brief
It is always important to understand a client's needs and preferences when it comes to designing any space; it should be synonymous with their comfort and pride. It was important for the designers' to create a space for the family where they find peace and calm but can also host friends and extended family often.
A contemporary neutral palette was decided upon, one which would feel elegant but also compliment the ocean views and became the focal point for the home.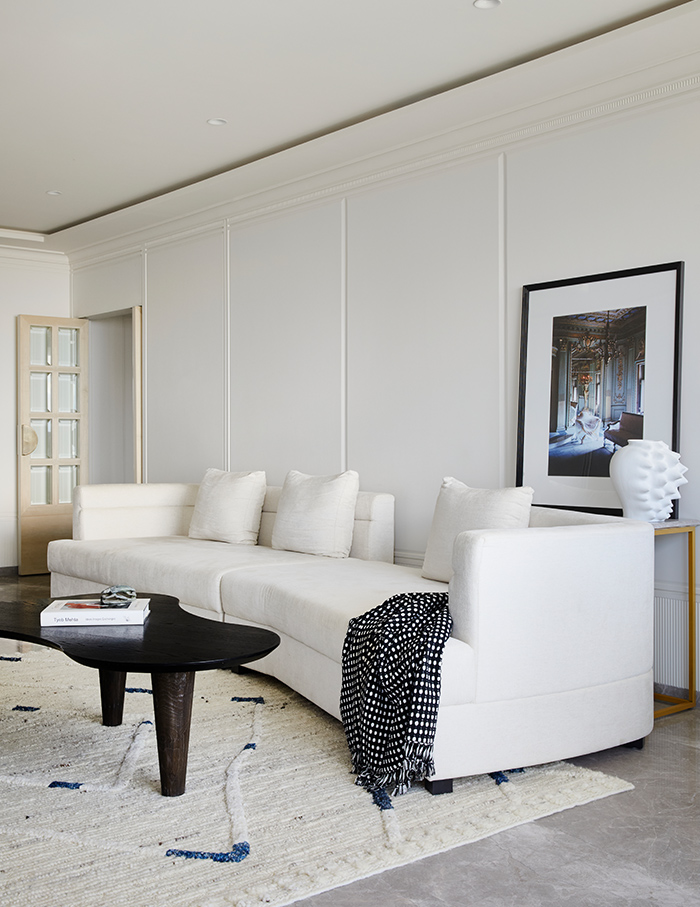 Tour every turn of this contrasting home
The theme for the home is a cocktail of modern, coastal, natural tones, textures and bold colours. As you enter the space, you will find yourself in the corridor that leads directly to the colourful powder room and guest bedroom adorned with bright tiles and a motivated wallpaper.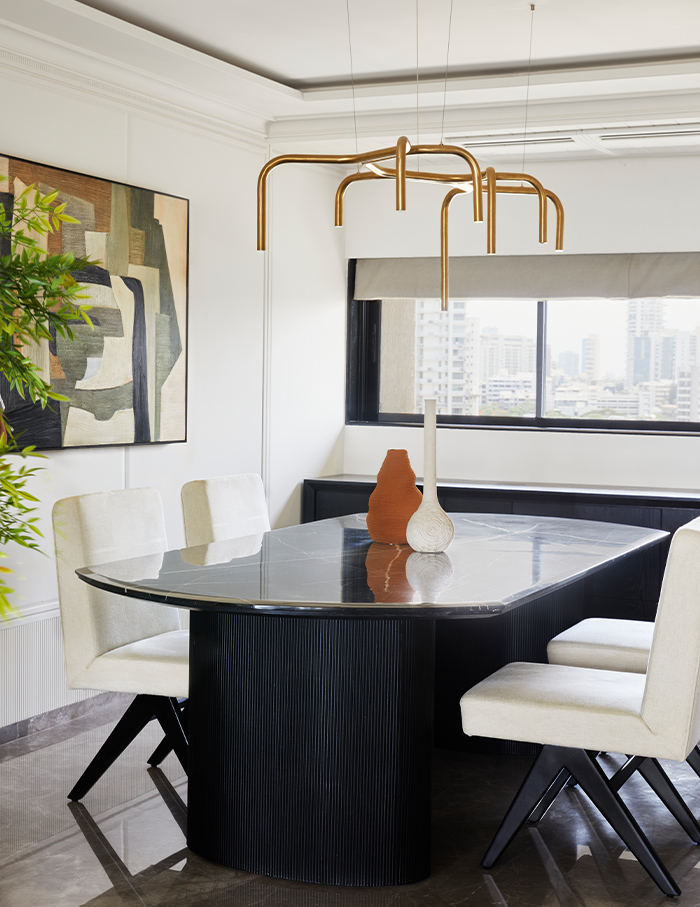 The corridor is beautifully panelled with a vast space to exhibit art alongside ample hidden storage to make the home neat and effortless.
With neutral and nude tones, the home features Italian grey marble flooring which compliments the natural theme of the area.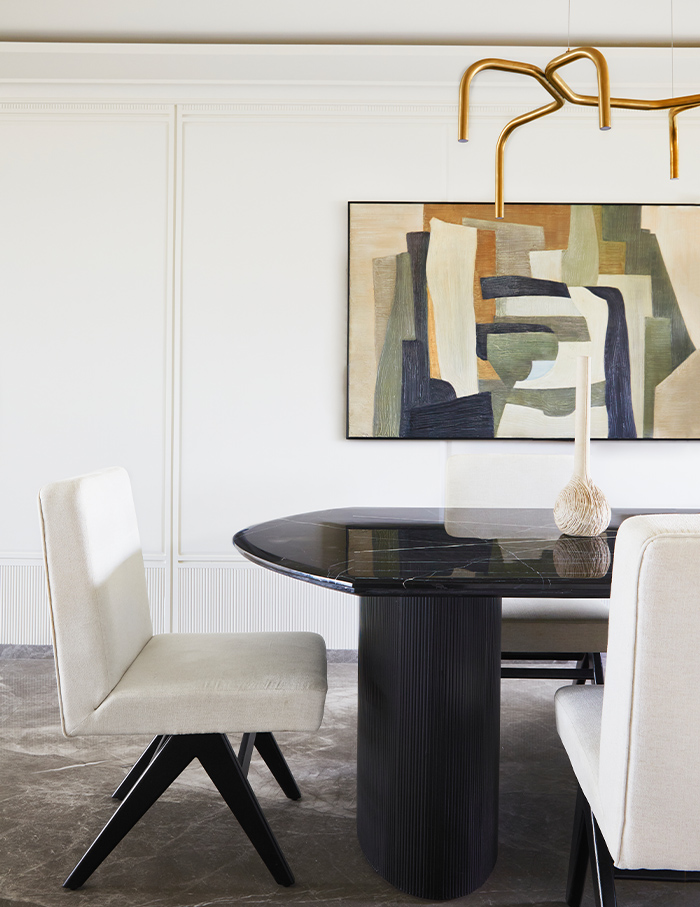 The home has an incredible ocean backdrop and the colours and reflections from the water hit the home to create a mesmerising play of colours.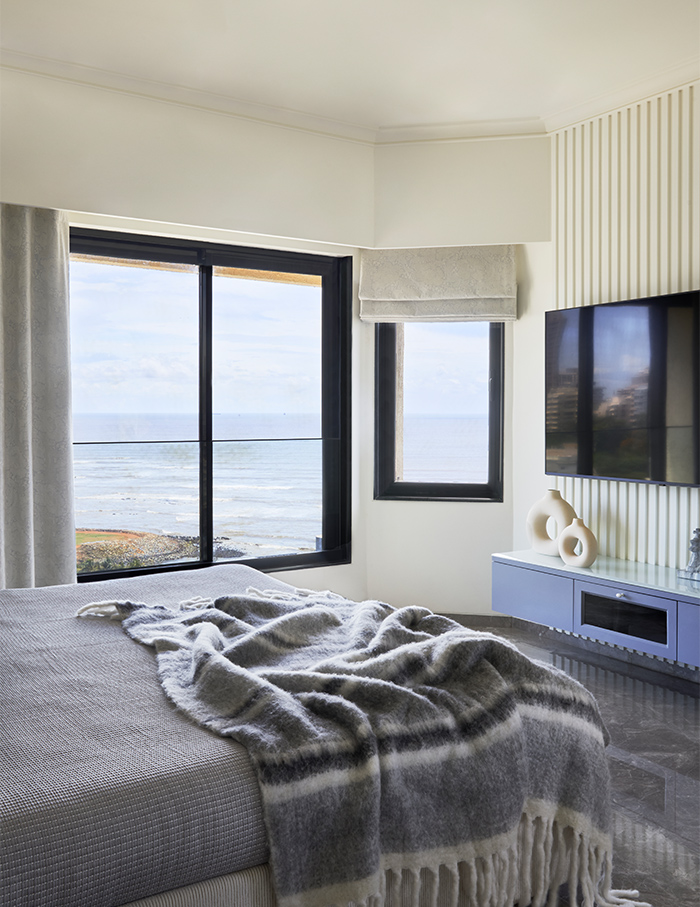 Delicate wall and cornice details add to the elegance of the space and take it a notch higher in terms of luxury. Subtle tones and lavish elements have been kept consistent throughout the home.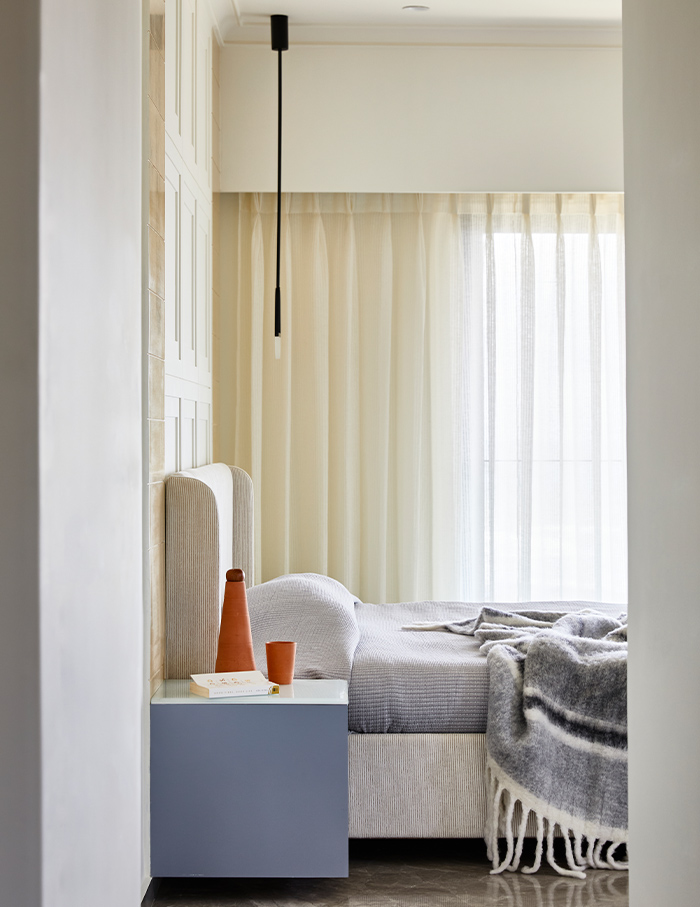 Next comes the kitchen with its contrast of colours and imaginative patterns.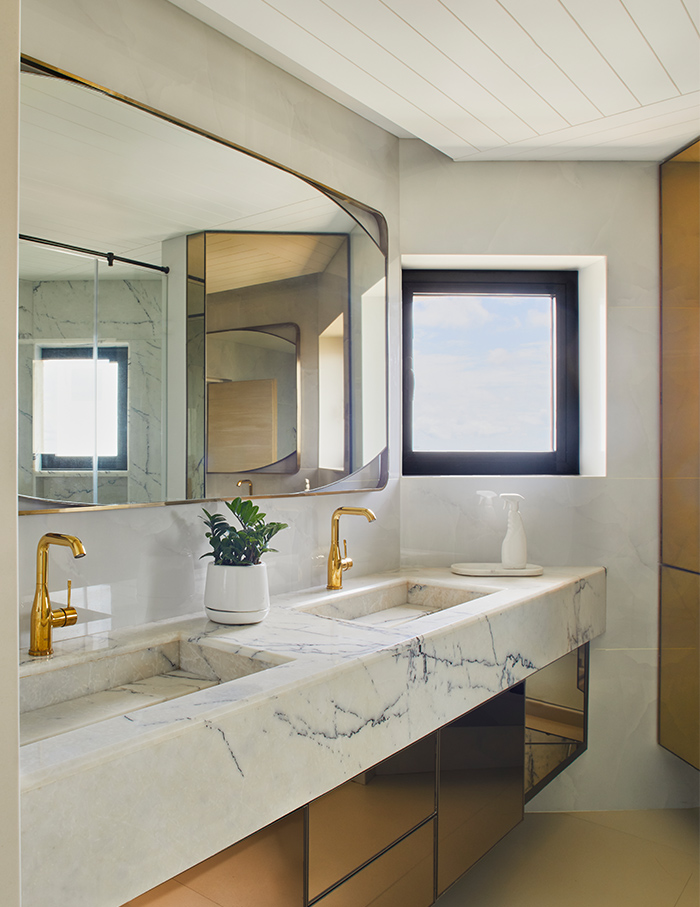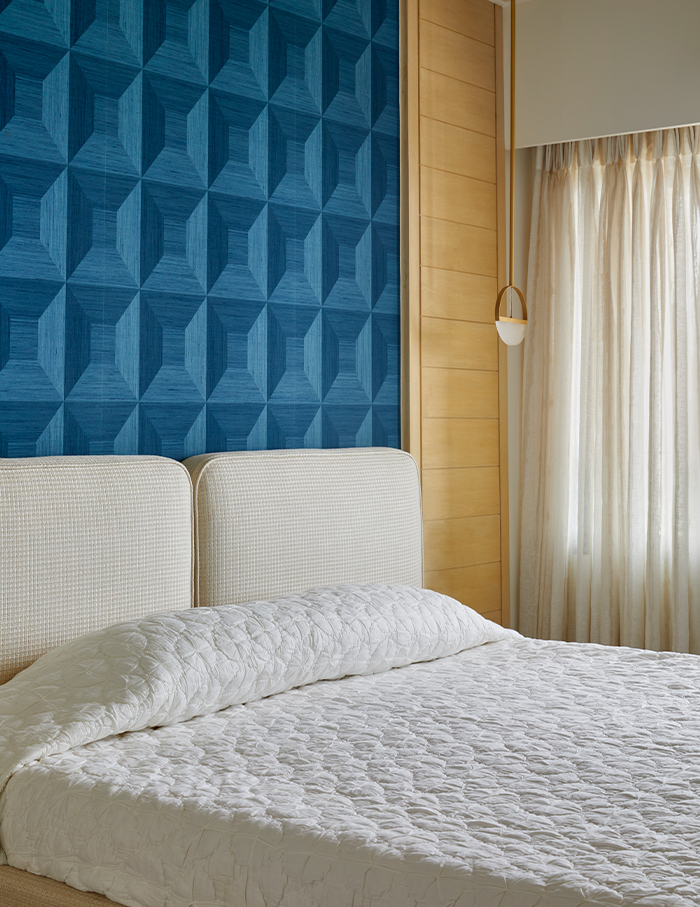 The primary bedroom is situated at the back of the apartment with  awe-inspiring ocean views, a beautiful marble bathroom and a walk-in closet.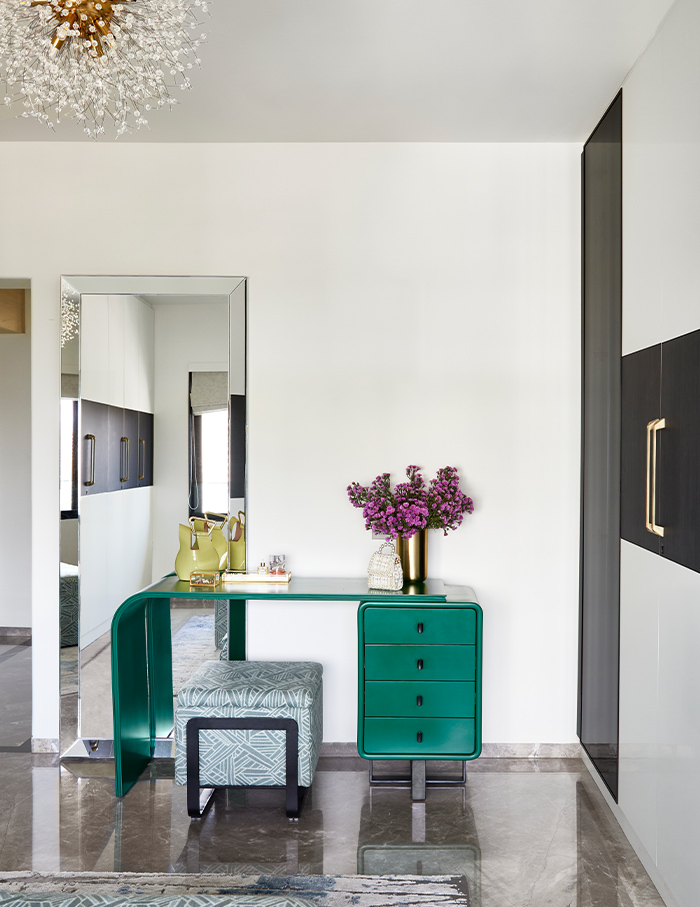 What the designer fell in love with
The designer was captivated by the majestic ocean view which showcased the sunrise and sunsets beautifully. Hence, attention was paid to these ever-changing colours by having them reflect off the neutral palettes.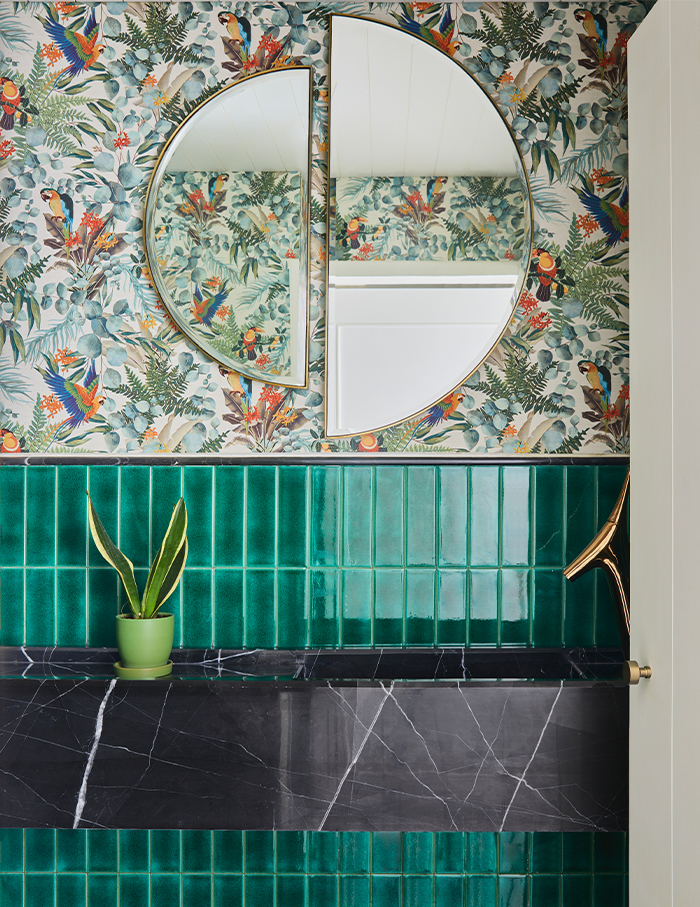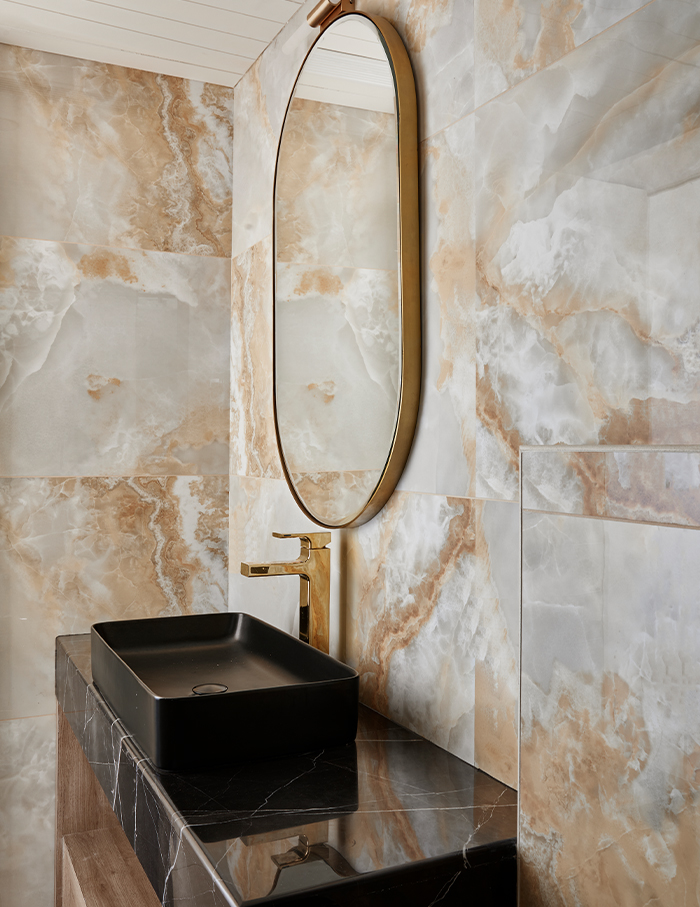 The most challenging but equally exciting part to design in the apartment were the bathrooms. Each bathroom has a bold but luxurious touch which creates a unique character.
 You may also like: A cocoon of comfort and ubiquitous charm crafted by Nupur Shah and Saahil Parikh of We Design Studio