Homes
Nupur Shah and Saahil Parikh of We Design Studio craft a cocoon of comfort and ubiquitous charm in this Mumbai home
NOV 8, 2022
| By Kashish Kaushal
Home—there is magic in that little word. It is a mystic circle that surrounds comforts and virtues never known beyond its hallowed limits. When principal architects of We Design Studio, Nupur Shah and Saahil Parikh were approached to design a home that emphasises on 'planning and design, not decoration', they unabashedly displayed their design prowess that encompasses austerity and simplicity in equal measures. 
Located in Bandra West, Mumbai, the premium apartment spans across a carpet area of 4,000 sq ft. "They loved our affinity towards clean, bold lines and planes. This formed the core thinking that drove the creative partnership," shares Saahil.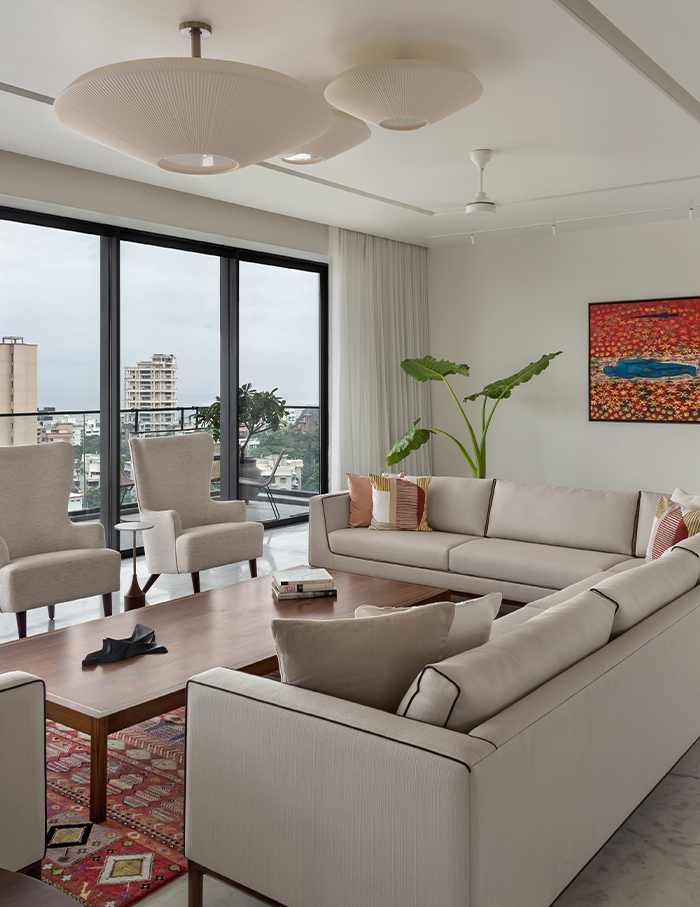 The curious brief
Divided into two distinct parts separated by an entrance foyer, the decor stems from the designers' aesthetic sensibilities and their ability to create deceptively simple solutions. What's more, the house is user-friendly with zero wastage of space.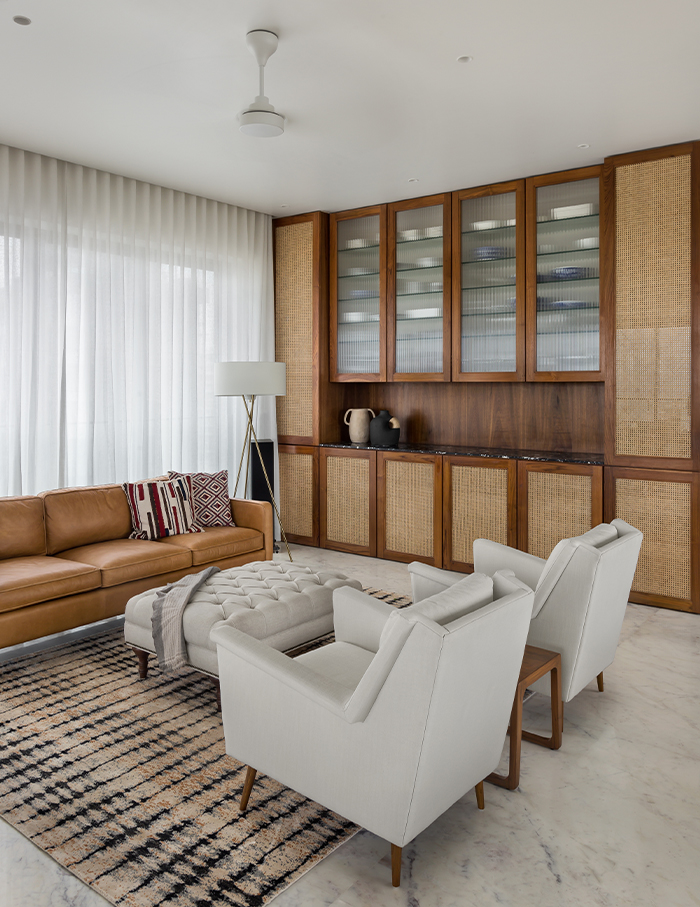 "Spaciousness for us, epitomises luxury. Especially in a dense city such as Mumbai. This is an inherent quality the apartment had and something we unanimously agreed to retain. And this thought is what drove the process of placing the furniture art and accessories," elaborates Nupur.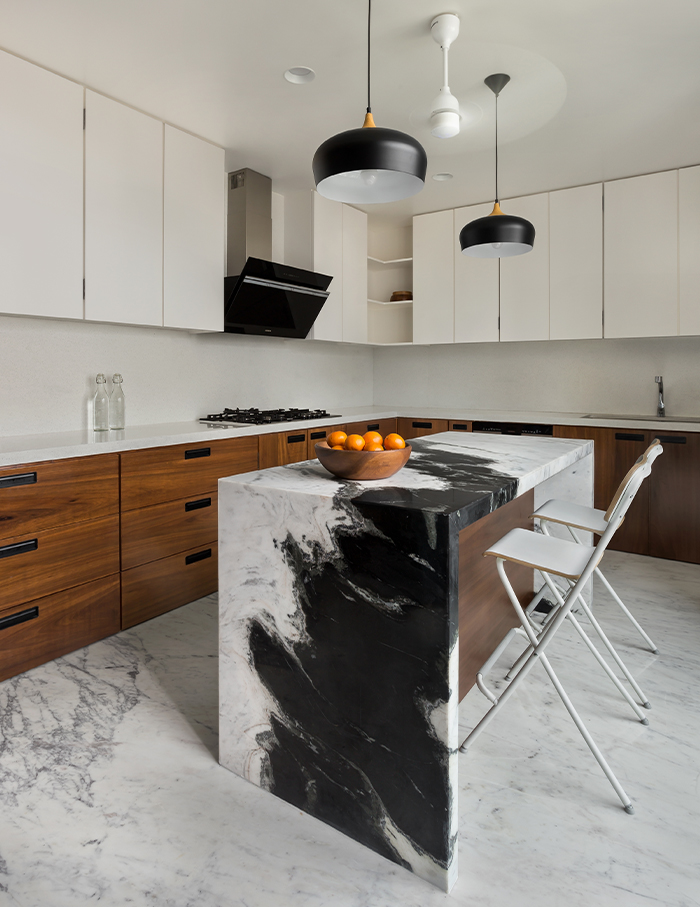 Tour every turn of this home
Upon entering the home, on one side lie the living, dining, lounge and balcony, while the other side is flanked by four bedrooms. But what captures your attention is the soothing colour palette comprising whites and browns, punctuated sparsely with pops of vibrant colours in the form of art, tapestries and accessories.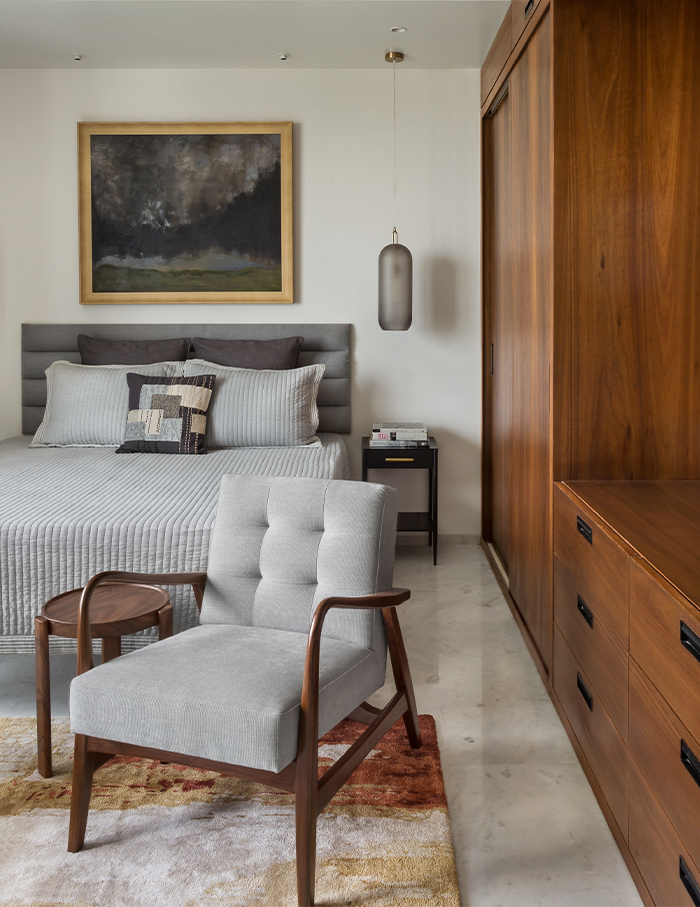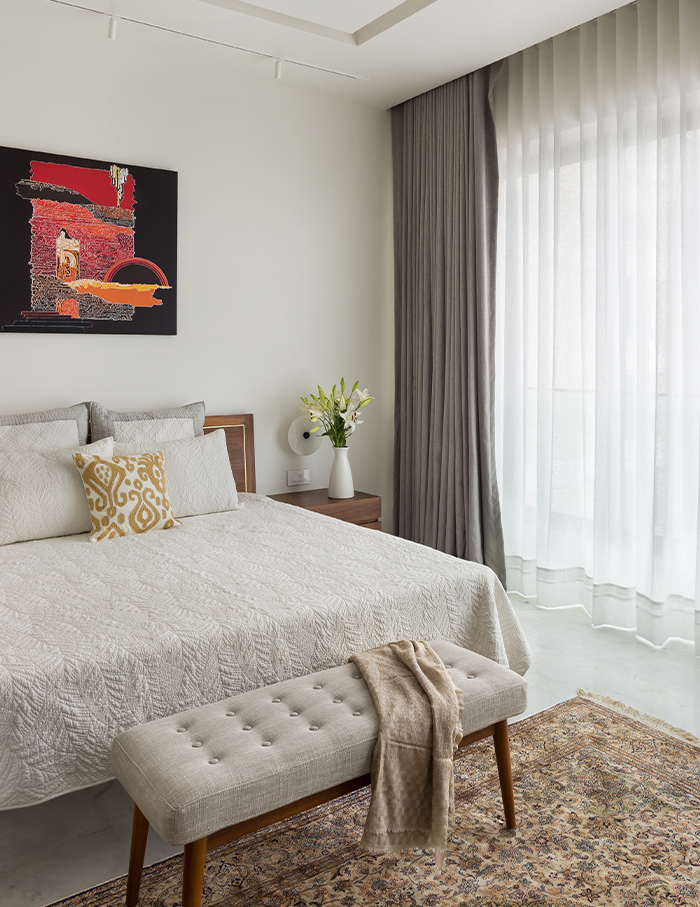 "Local marble and recycled teak wood come together to form a harmonious whole. The sensual and animated teak wood juxtaposed against the soft white walls, floor and ceilings strikes a balance and helps create a strong sense of tranquillity," divulges Saahil.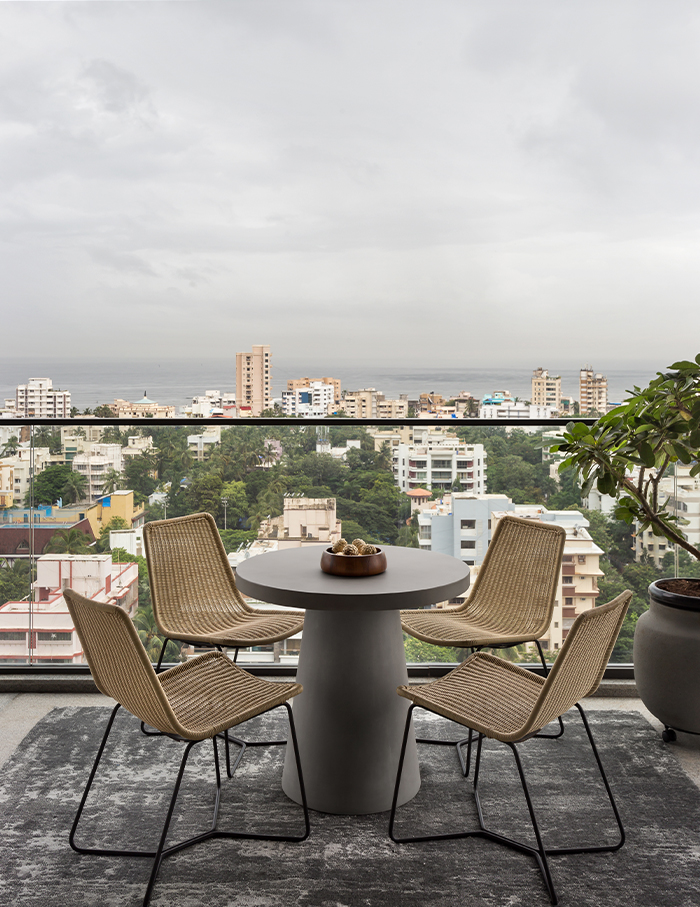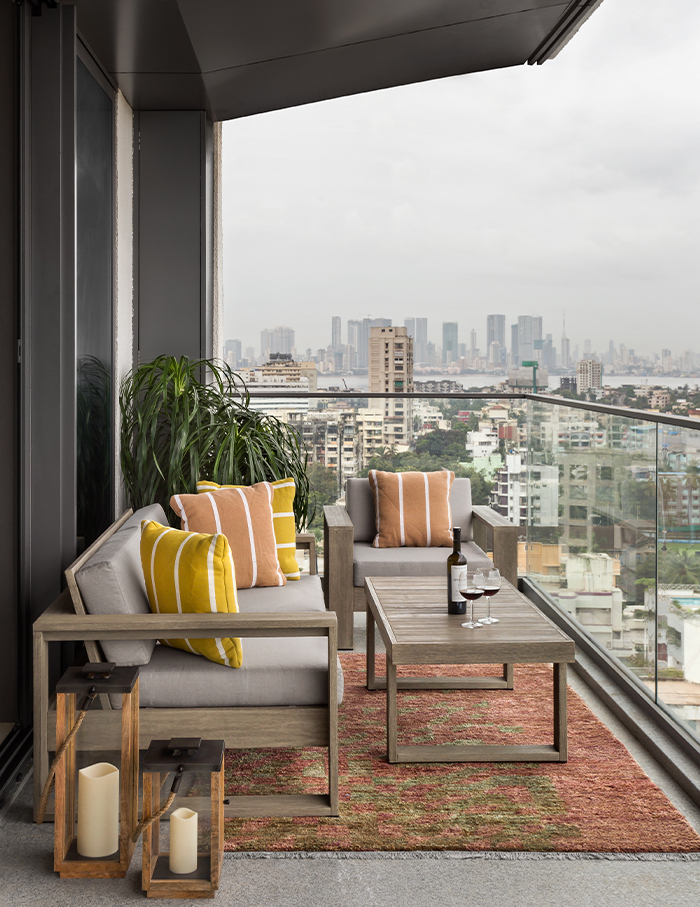 What the designer fell in love with
"The entire project is a reflection of our core philosophy!" exclaims Nupur. When you live in a city like Mumbai, often referred to as the 'city of dreams', you inevitably become a part of the hustle culture. Amidst all the noise, it's imperative to go back to a place that feels like a warm hug. Quiet and timeless simplicity is what the designers were aiming for and have achieved with flying colours. However, what stirred them more was the expansive 500 sq ft sun deck peppered with a breakfast table, spacious seating and lots of outdoor plants!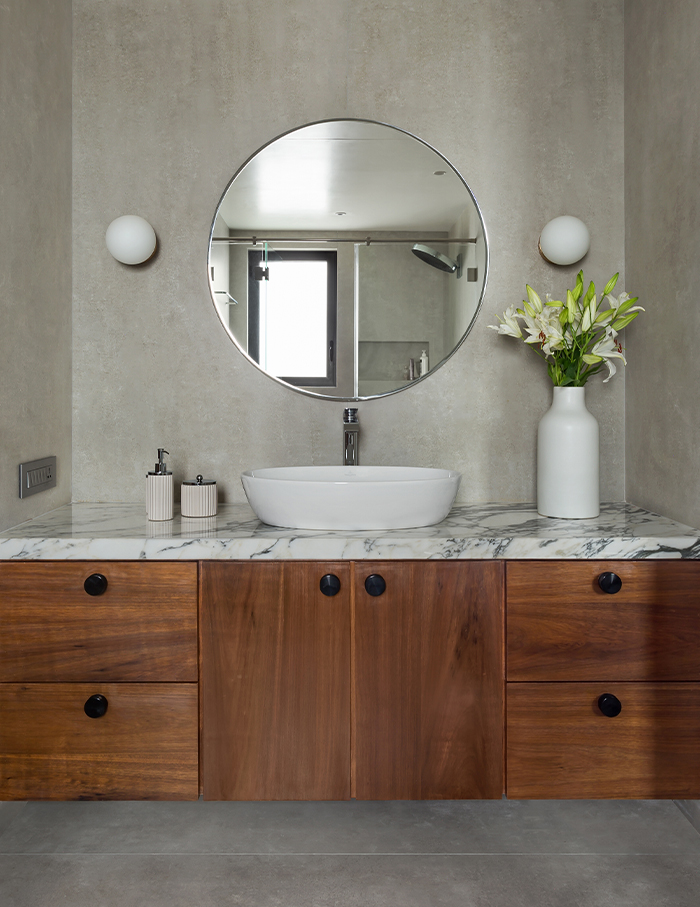 Silently compelling in parts and boldly evocative in others, this home by We Design Studio amalgamates together distinct vignettes using diverse elements—rendering each space a personal touch while maintaining a strong visual continuity.
You may also like: A contemporary home with an Indian spirit by Quirk Studio