Design
Multidisciplinary artist Raphael Navot known for his exquisite adroitness is Maison&Objet's Designer of the Year 2023
DEC 9, 2022
| By Ishika Paruthi
Organised by a subsidiary of Ateliers d'Art de France and RX France (SAFI), Maison&Objet engages with brands and brings them together through international design, home décor and lifestyle community and is the go to platform for everything interiors. It has two yearly trade fairs and for each show it announces a recipient of its esteemed Designer of the Year Award.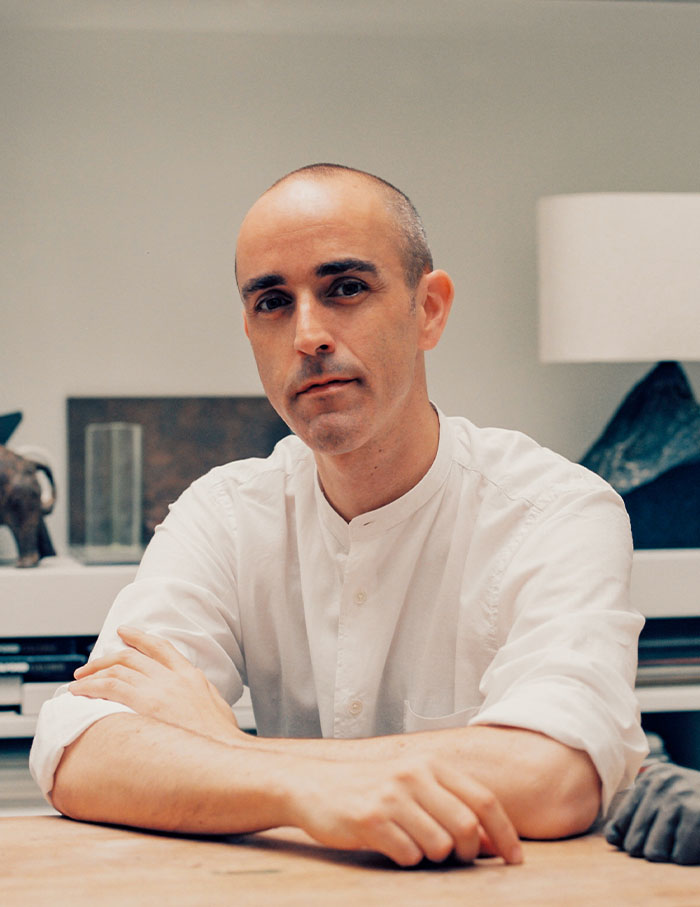 Awarded to recognise and celebrate a designer who demonstrates exceptional talent and skill in the international design and decoration scene, this time it will be awarded to Parisian based designer Raphael Navot for the January 2023 edition. A multidisciplinary designer born in Jerusalem, Raphael pursued his education in conceptual design at Design Academy Eindhoven post where he settled in Paris. He will showcase his work titled 'The Apothem Lounge' during the trade fair which is an immersive installation designed to portray a visual emotion, through the curation of an open structure that will rapture people with light and texture.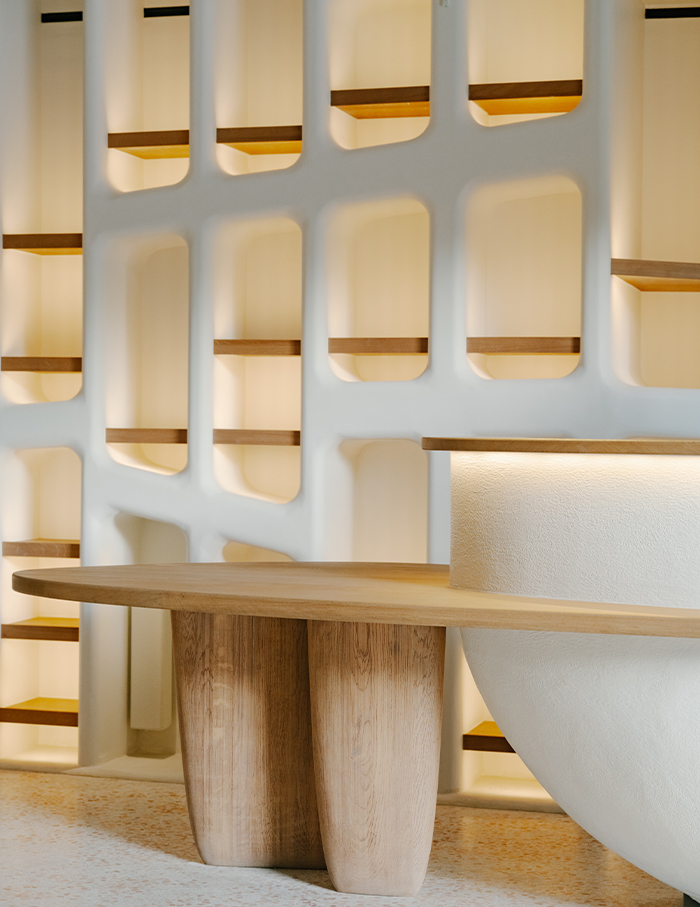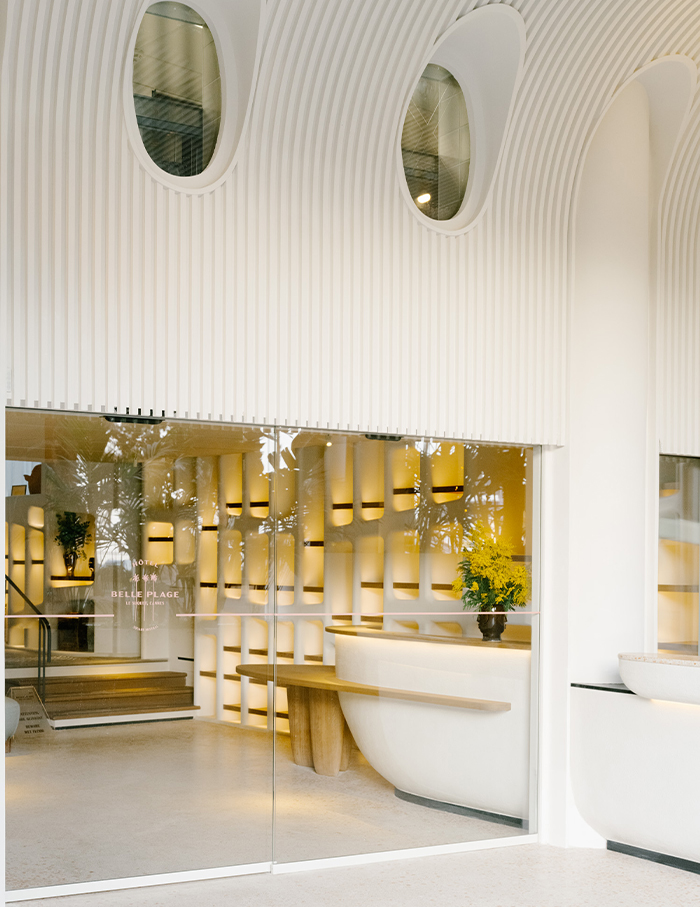 He has had stints with David Lynch on the Parisian nightclub Silencio in 2011, collaborated on the production of a highly technical line of end-grain flooring for Oscar Ono in 2016 and two years later, created a collection of 12 families of furniture—from sofas and tables to rugs and lamps for Roche Bobois. However, it is his work on the Hôtel National des Arts et Métiers curated in 2017 that has possibly been the most significant endeavour for the designer so far. His work delves into a variety of arenas including hospitality interiors to both bespoke and commercial product design, showcasing his effortless French craftsmanship and skill.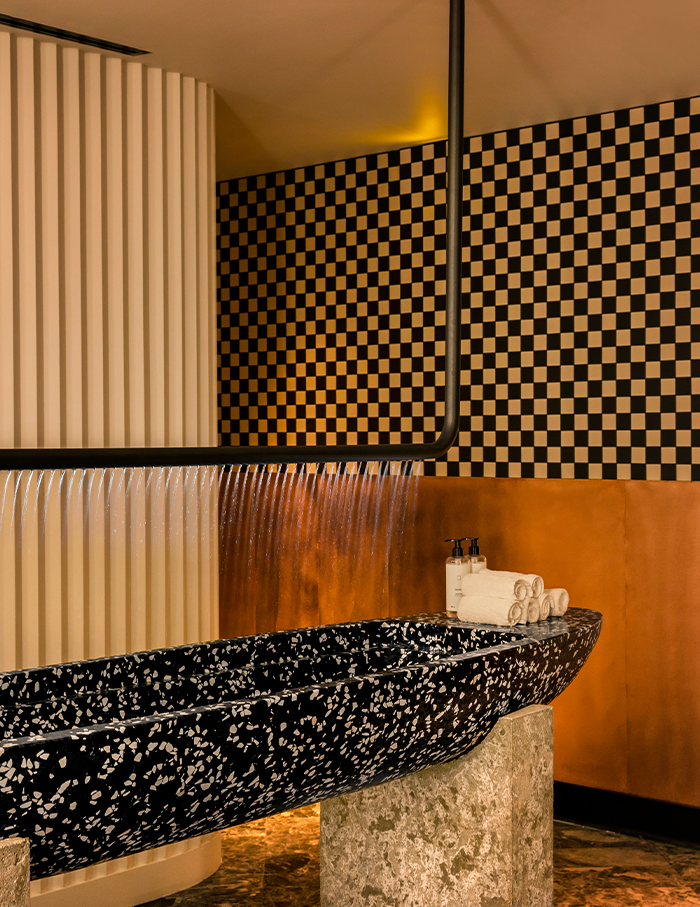 An avid user of natural materials and traditional crafts, each of his curations delivers a timeless experience and 'The Apothem Lounge' is not any different. Designed specifically for the upcoming edition of Maison&Objet and to be showcased in a large circular hall, it invites guests to experience interiors irrespective of their functionality or context. Raphael strongly believes that interior design is a form of scenography made to set the mood and I can't agree more!' The Apothem Lounge' is an installation that aims to enlighten guests through a consequential blend of lights, colours and comfort amongst other elements, each of which is responsible for the experiences that might occur in this distinct interior setting.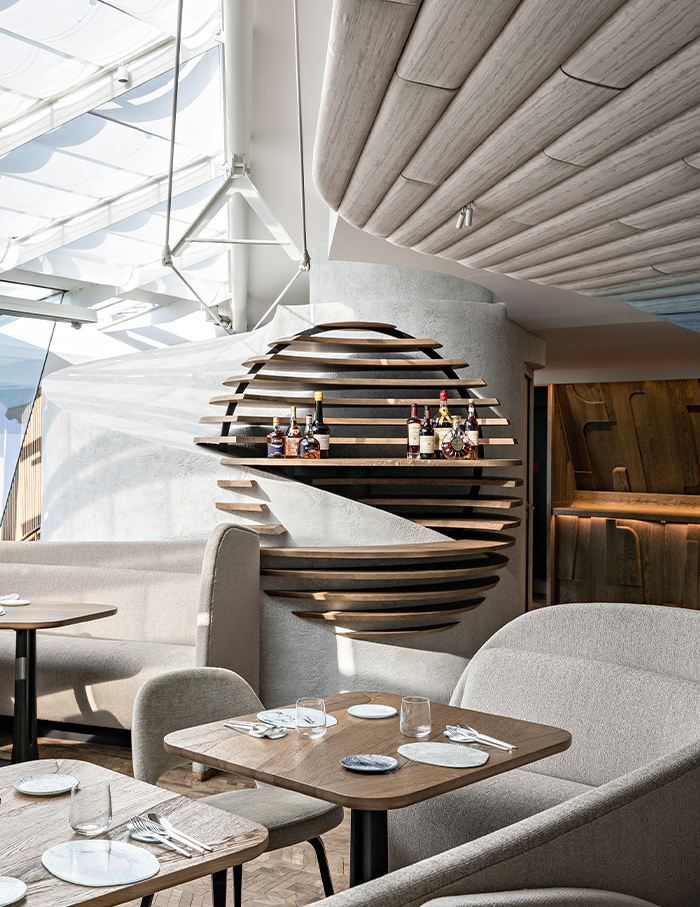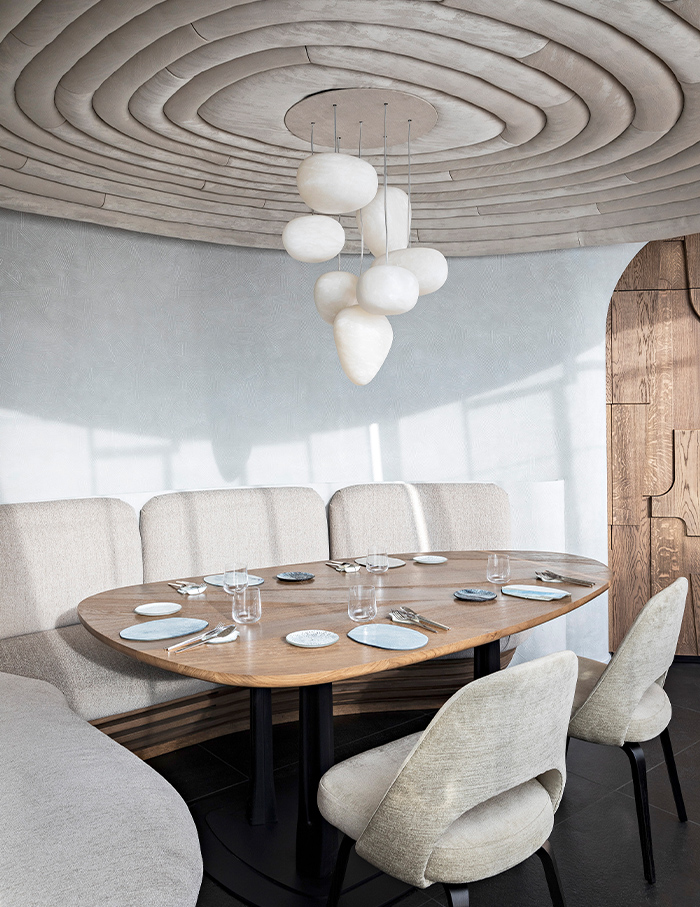 The circular hall which is the location for this installation is protected by two layers of curved walls which in turn allow guests to come in or out through its 12 portals. It is an open architectural space—a simplified maze allowing both liberty and intimacy making it the perfect venue for Raphael. He considers it a blessing that for this occasion, he is not bound by any client, context or functionality which allowed him to enter into an imaginative realm and conceptualise this peculiar masterpiece.
You may also like: 5 Questions with the art director Patricia Urquiola of Cassina