Design
Mouna Reddy crafts a sublime store for fashion designer Jayanti Reddy that's as textured as it is tantalising
MAY 13, 2021
| By Mouna Reddy crafts a sublime store for fashion designer Jayanti Reddy that's as textured as it is tantalising
Light streams in from the arched windows of fashion designer Jayanti Reddy's store in New Delhi and illuminates this monochromatic space that's peppered with varied textures and an array of intricately designed couture.
The retail outlet is ingeniously planned by architect Mouna Reddy for her sister in law such that the attention of visitors doesn't waver from the apparel.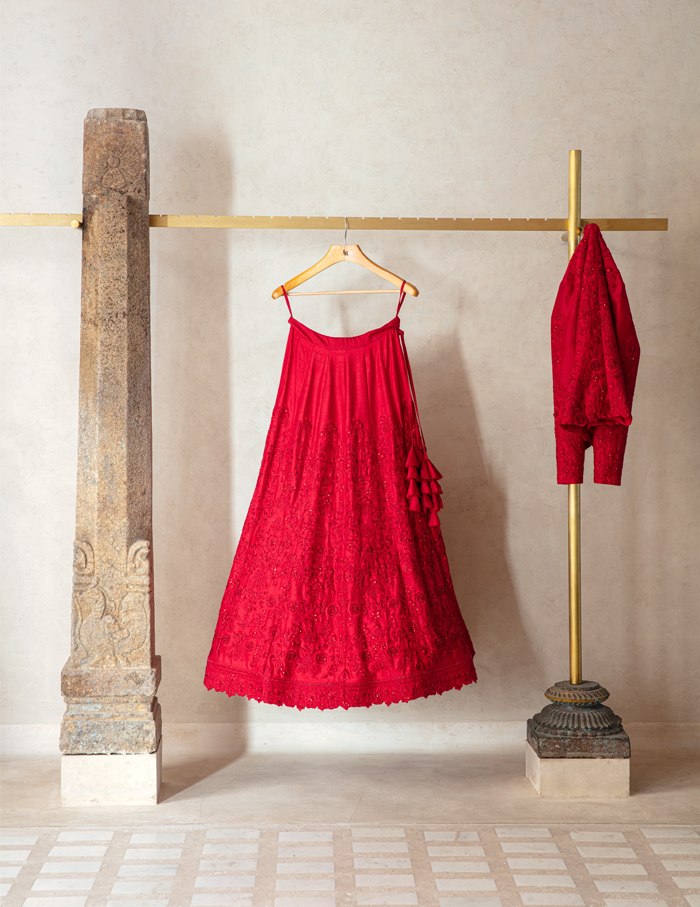 Having said that, the discerning design eye is bound to be attracted to the many details that have been incorporated. Hand-finished textured walls, Carlo Scarpa inspired terrazzo flooring, customised brass hardware, iconic midcentury furniture as well as reclaimed antique South Indian stone pillars and carved bases are the key highlights.
"The space is designed to be timeless and age gracefully. Right from the treatments seen on the walls and floors as well as the furniture and accessories, everything has been chosen to exude understated luxury," says Mouna.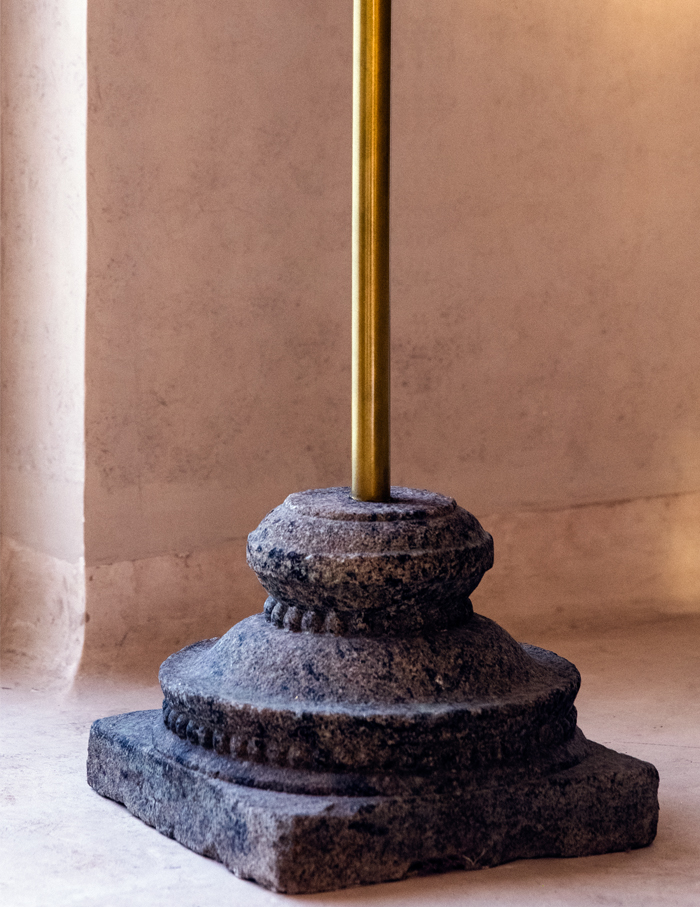 The seating area, in particular, excites with the use of Pierre Jeanneret armchairs alongside the Curved Sofa by EDIDA India Designer of the Year 2020 DeMuro Das. Instagram: @reddy_mouna