Homes
Purple Backyard's Kumpal Vaid fashions an alluring, intimate and minimalist sanctuary for herself
FEB 16, 2021
| By Urvika Barua
When asked about her experience of designing her own home in Mumbai, Kumpal Vaid of Purple Backyard says, "Designing it is a memory I'll always cherish. It's a culmination of two forces and an amalgamation of aesthetics. I'm more into muted tones, whites and neutrals, while my husband enjoys a bit of colour, so we had to find a balance."
The one thing they did agree on was to have an open layout for the 850 sq ft apartment such that the space is continually enriched as they go through life and make memories together.
Vaid not just balanced the contrasting choices of hues but also created a design framework of minimalism layered with inspiring textures.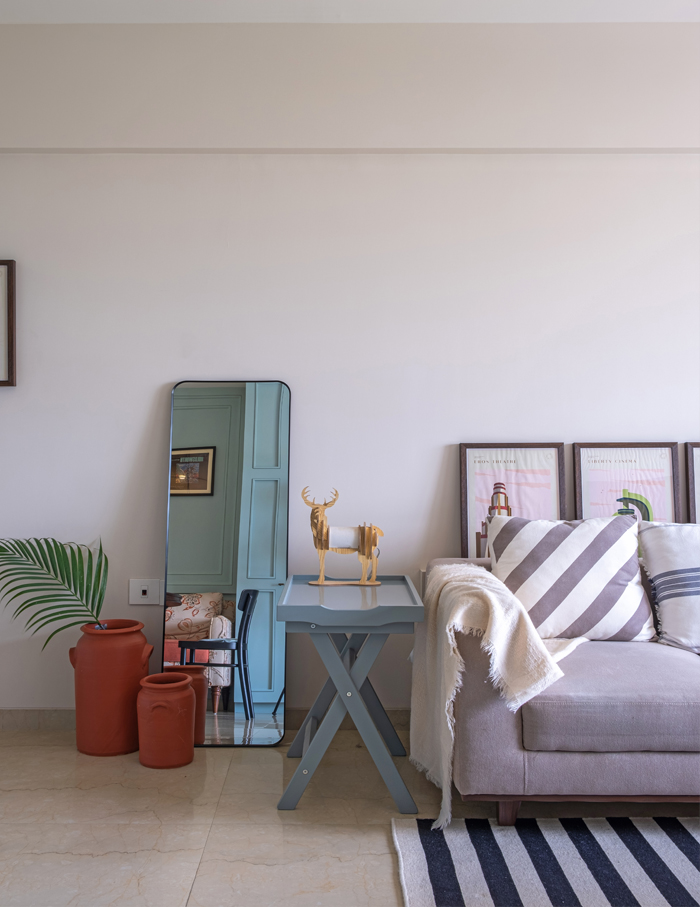 The material palette is dominated by timber in varying textures, brass accents and organic fibres such as linen and cotton. It is paired with soothing shades of white, wood, blues and (surprisingly) black.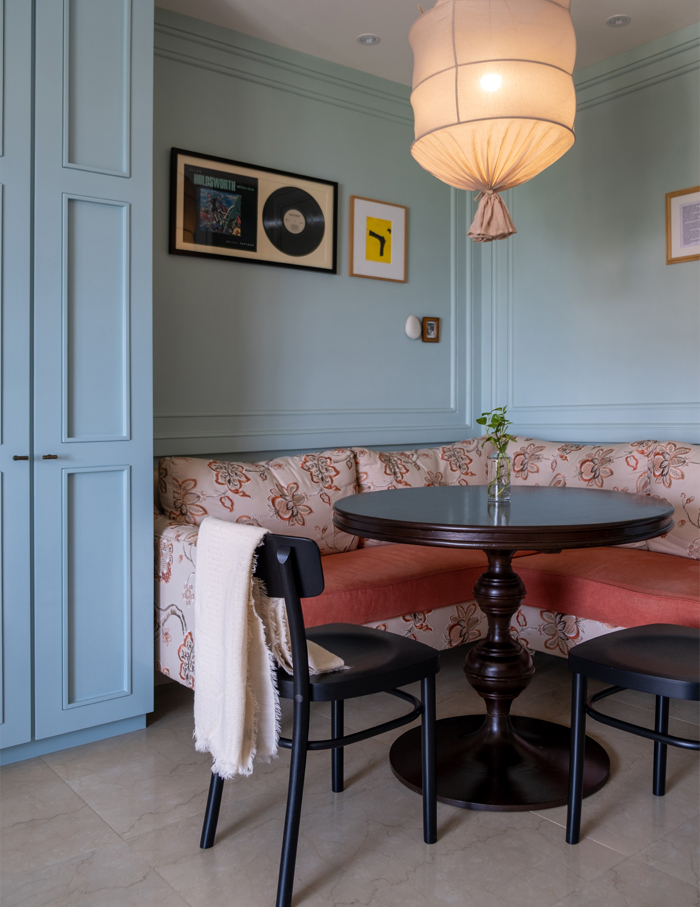 The first space that opens up on entering the home is a serene lounge, followed by a snug dining nook on its right. Blue units feature on either side of the dining ensemble, which is inspired by one of Vaid's favourite cafes.
"The dining nook is one of my favourite places to work from. It's cosy, comfortable and creates an 'out-of-home' conversational and quaint vibe. I'm glad that both of us always dreamed of having a nook rather than a conventional dining area," shares Vaid.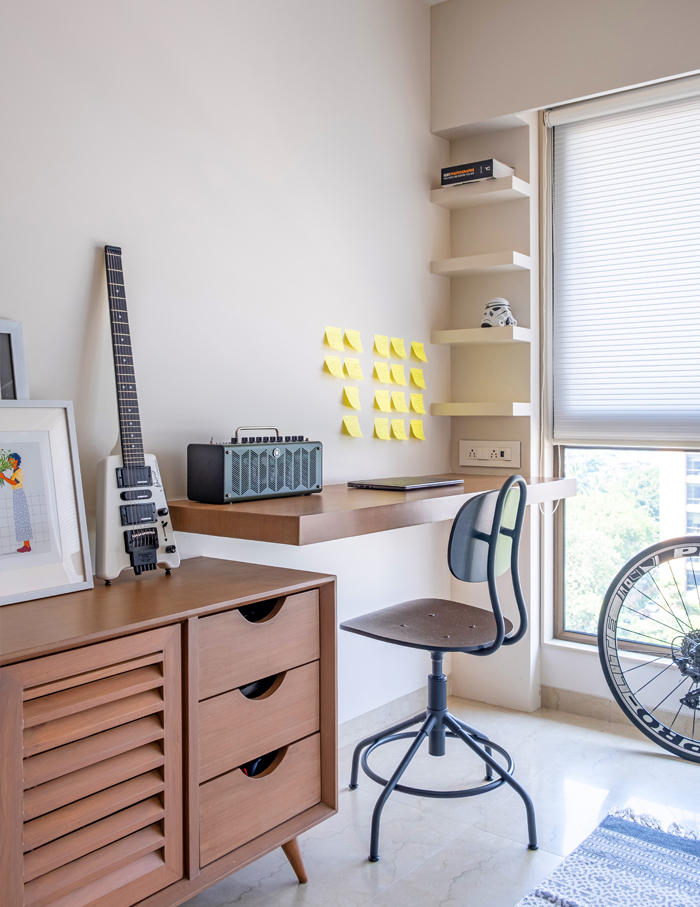 The entire home is drenched in soft daylight, owing to its north-facing orientation. So, Vaid has used light linen curtains with convenient blackout rollers to accentuate this positive attribute.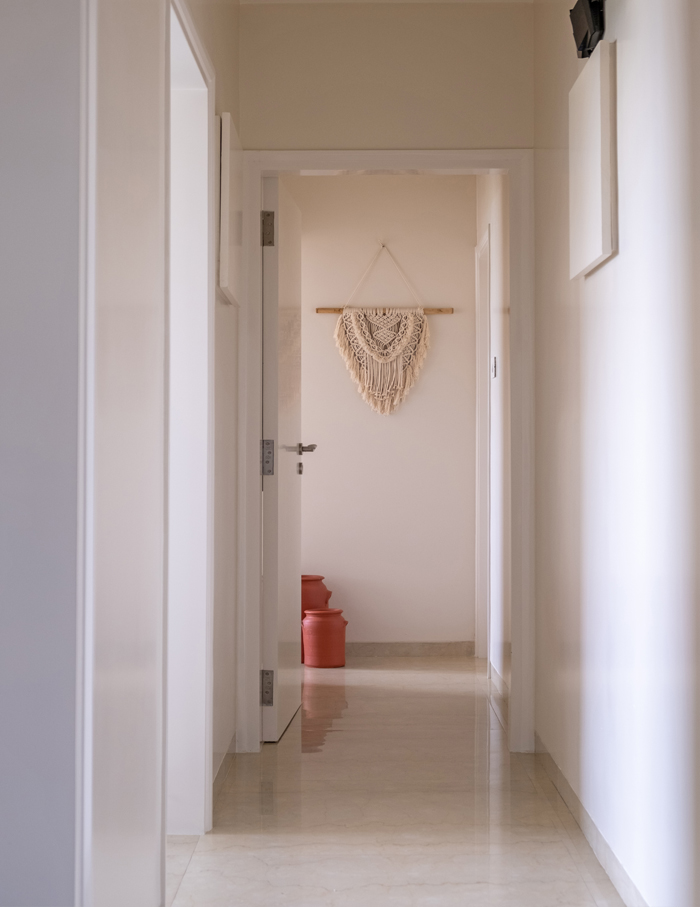 A blend of mid-century influences reveals itself in the bedroom, where a bold wardrobe is in use. Aside from it, the space is simplistic and tranquil with shutters designed of bleached wood and whitewash being the prevailing colour on the furniture.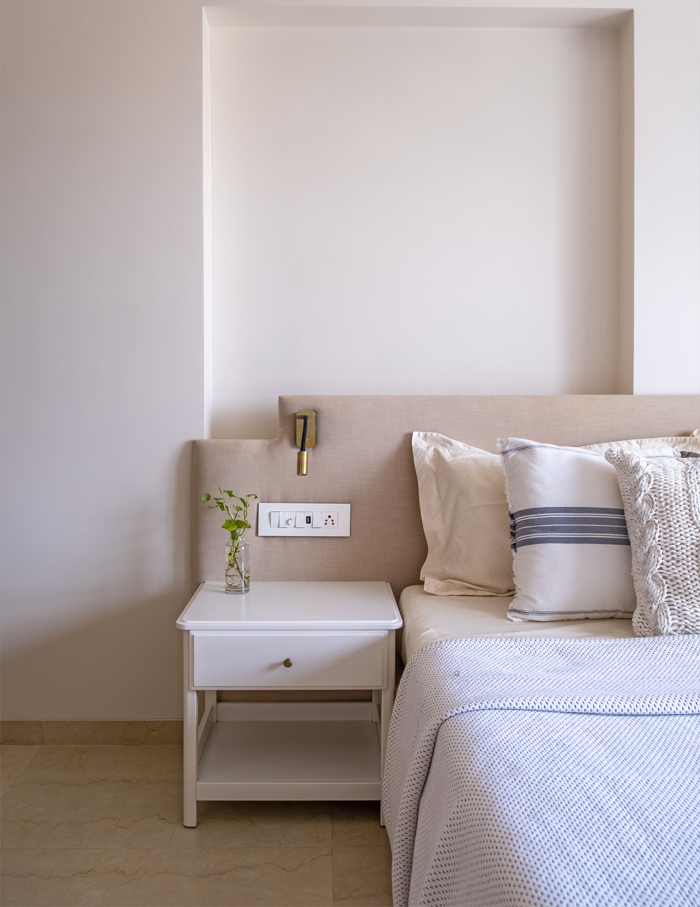 Another treasured space, Vaid says, is the guest room. It serves multiple functions—ranging from her home office, her husband's music room, a 'me' time room and even a home gym.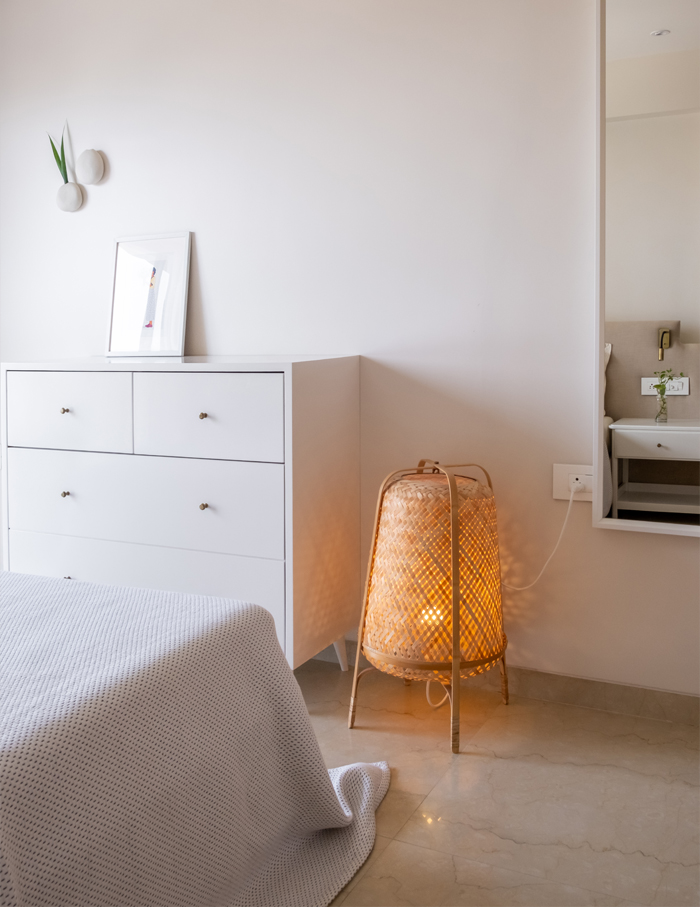 "It's a personal space that we can't stop romanticising, I guess, and it breaks away from the realm of trends or themes. It has a lived-in vibe and is constantly evolving, so let's see what it ends up looking like in the years to come," concludes Vaid.