Homes
Mind Manifestation Design embodies the beauty of Pune in this demure and expansive home
NOV 9, 2022
| By Ishika Paruthi
Nestled in the 'Deccan Queen' Pune, this 501 sq mt home is a four-bedroom space is conceptualised by Anand Deshmukh and Chetan Lahoti, Principal Architects of Mind Manifestation Design.
Pune nurtures immense beauty in its boundary, and this spatial home is like the icing on the cake! It allows spatial interaction within and beyond the spaces with the surrounding nature.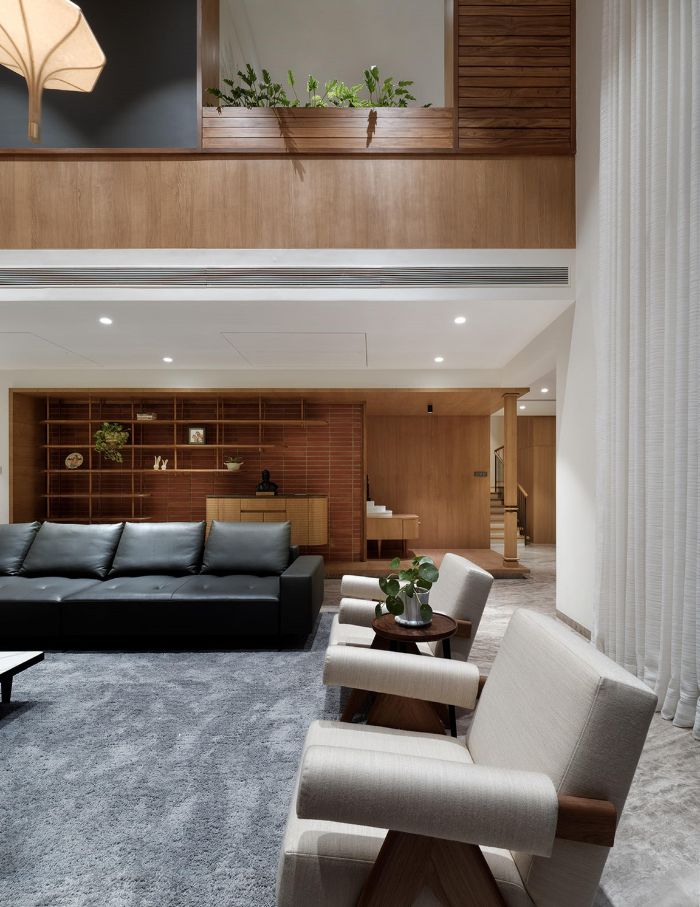 The curious brief
The homeowners wanted to establish a distinctive character for their neighbourhood with a home that is minimalistic and uncluttered. And with its built area, the designers were able to fulfil the homeowners' requirements in every way possible.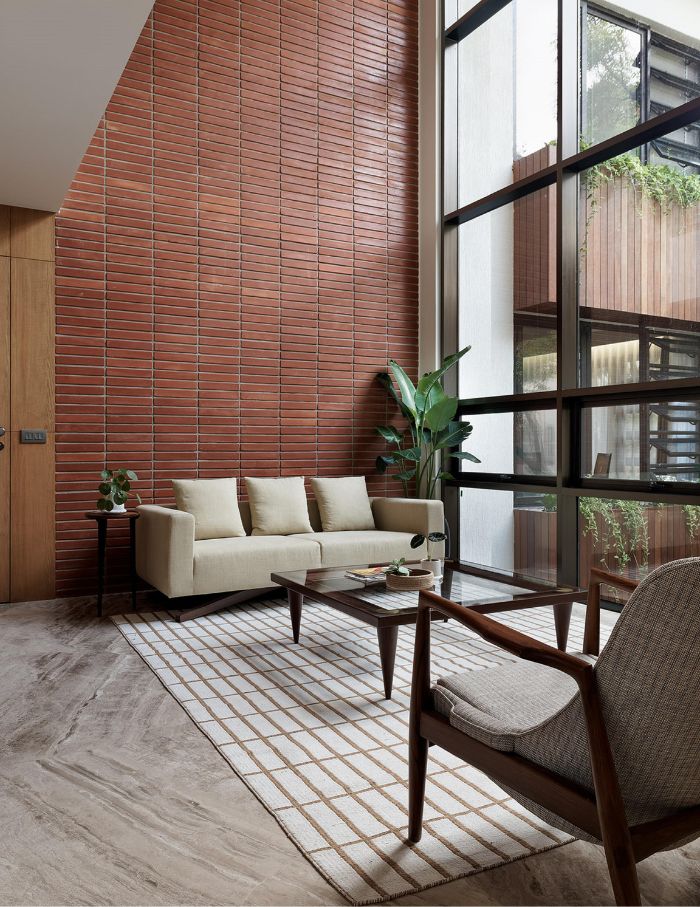 Tour every turn of this interactive home
One enters the home through a paved path alongside a covered parking spot towards the left and the entrance door on the right. This door opens into a double-height living space which extends itself to the dining area with a kitchen towards the back.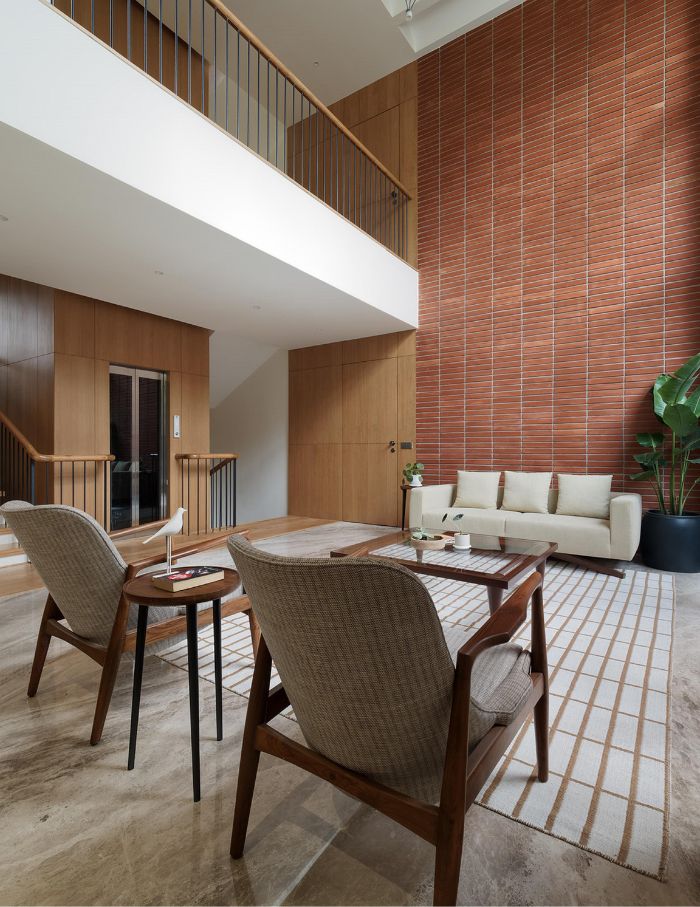 Up on the first floor, the lift lobby opens up to another double height family lounge with two primary bedrooms on either side.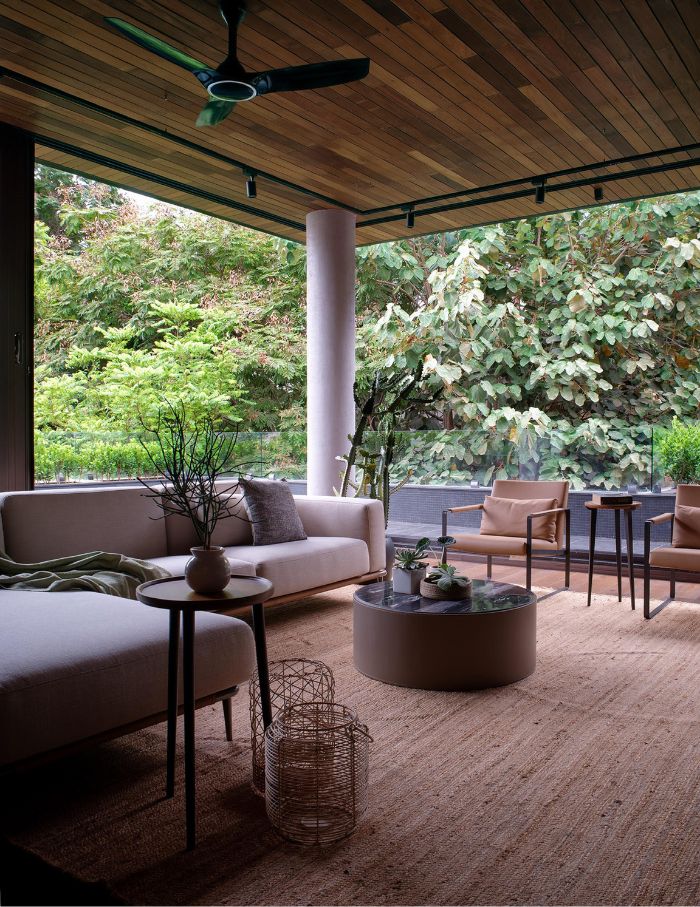 Similar to floor one, the second floor has a lobby followed by a bedroom towards the rear side and a multi-purpose space that opens onto the two-side open terrace. These interiors are all designed keeping in mind the greenery which is purposefully brought inside by the designers.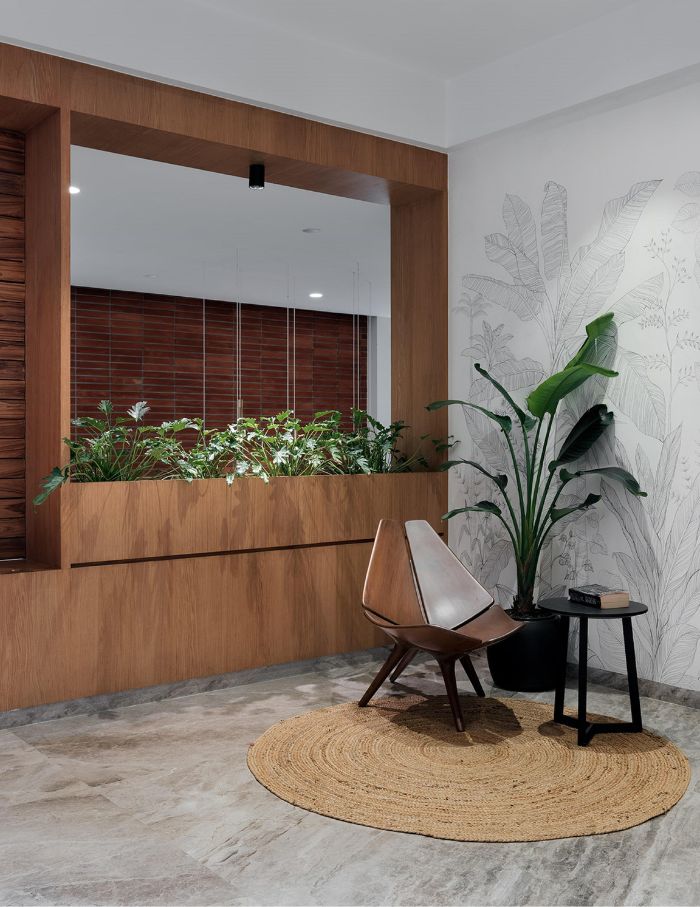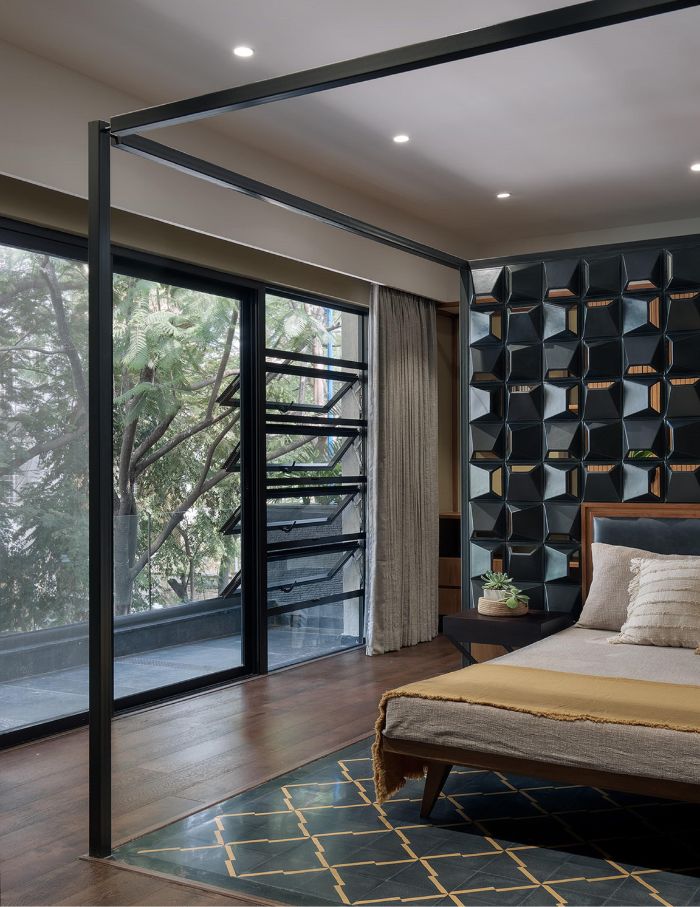 Generating an inside-outside interaction, this home has a Topiary Ficus at the end of a built-in platform that reinforces the fluidity between the indoor and outdoor space while fostering a sense of connection.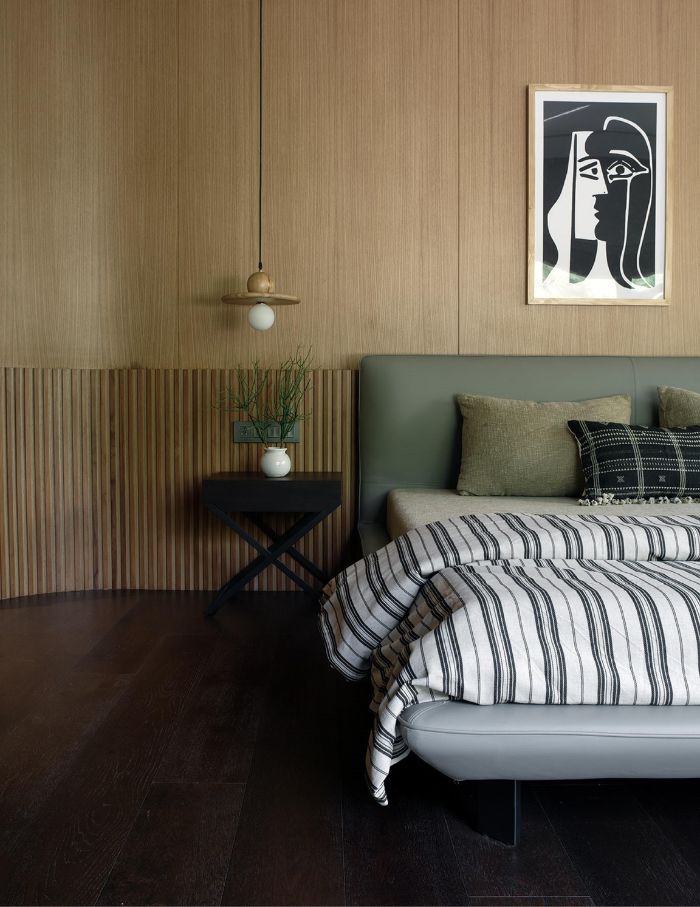 After having experimented with volume, it is safe to say that the visual interaction of this space allows for a perfect sense of connection. With materials such as brick, natural oak wood, black basalt salt and terracotta jail modules, this home boasts an array of textures. Moreover, the subtle home has splashes of colours here and there that add to its contemporary charm.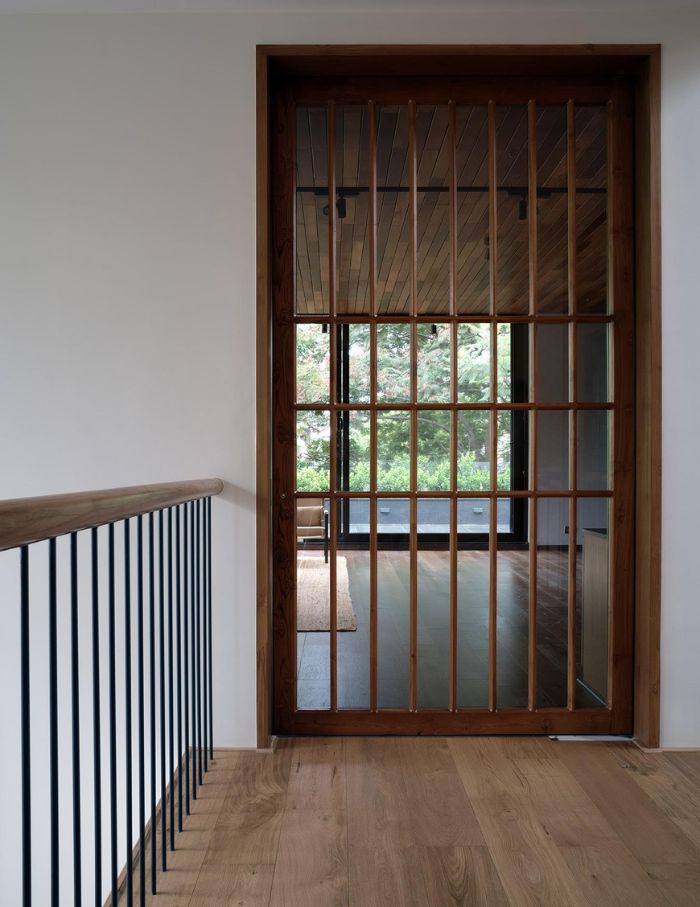 The double-height openings on both levels allow for maximum penetration by the sunlight and each green space is adjoined without the privacy of the residents getting compromised.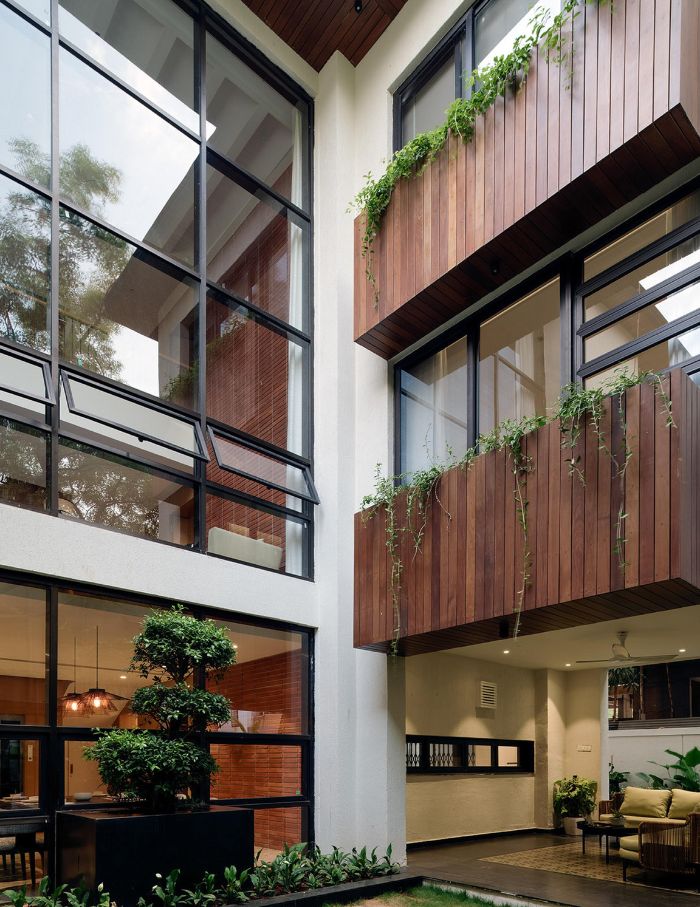 What the designer fell in love with
A multipurpose space on level two is perfect for relaxing and leisure activities like movie and social evenings. Furthermore, the front façade is characterised by cantilevered canopies which creates an interesting composition when the building is viewed from different locations!
You may like: Giving a contemporary spin to warm hues is this Mumbai home by ns*a Architecture and Interiors