Homes
A farmhouse turned vacation home in Delhi by Sanjyt Syngh sets the stage for drama, colour and art
MAR 5, 2022
| By Kashish Kaushal
There is freedom waiting for you, on the breezes of the sky, and you ask 'what if I fall?' Oh but my darling, what if you fly?". One thing is absolutely certain, and I'm sure all bibliophiles and logophiles will agree with me when I quote Erin Hanson's poem the moment they step inside Farm 21, a farmhouse turned vacation home in Rajokri, Delhi by Sanjyt Syngh.
In a quest to adhere to his signature style and find something quirky, Sanjyt Syngh—Delhi based interior designer, crafted a vast floor plan, elaborate individual bedrooms with adjoining balconies and a plethora of materials in order to negate even the slightest possibility of repetition.
Know more about this Delhi farmhouse by Sanjyt Syngh in the February – March 2022 issue of ELLE DECOR India…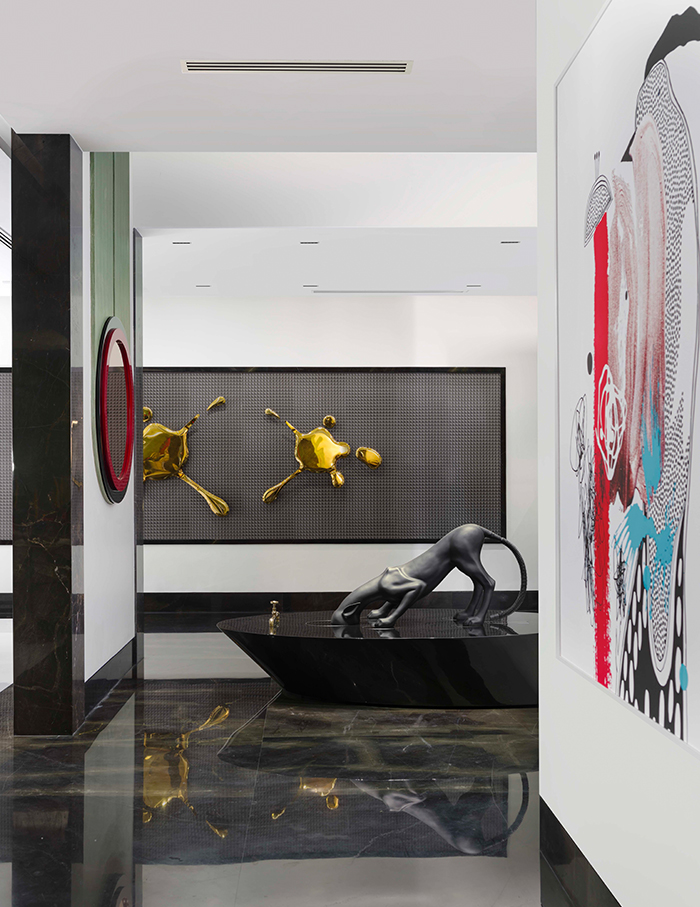 Giving the house a cohesive identity is its exterior palette as several bold contemporary linear forms are fastened to the structure to give a sense of volume. With an additional 1,200 sq feet of built-up space nestled in the western corner of the farm for the servant quarters, it also includes generous balconies capturing lush green views.
The ground floor is primarily for formal entertaining with a waiting lounge at the main entrance of the house that overlooks the waterbody. This area leads to a large open space consisting of formal entertaining, formal dining and a show kitchen.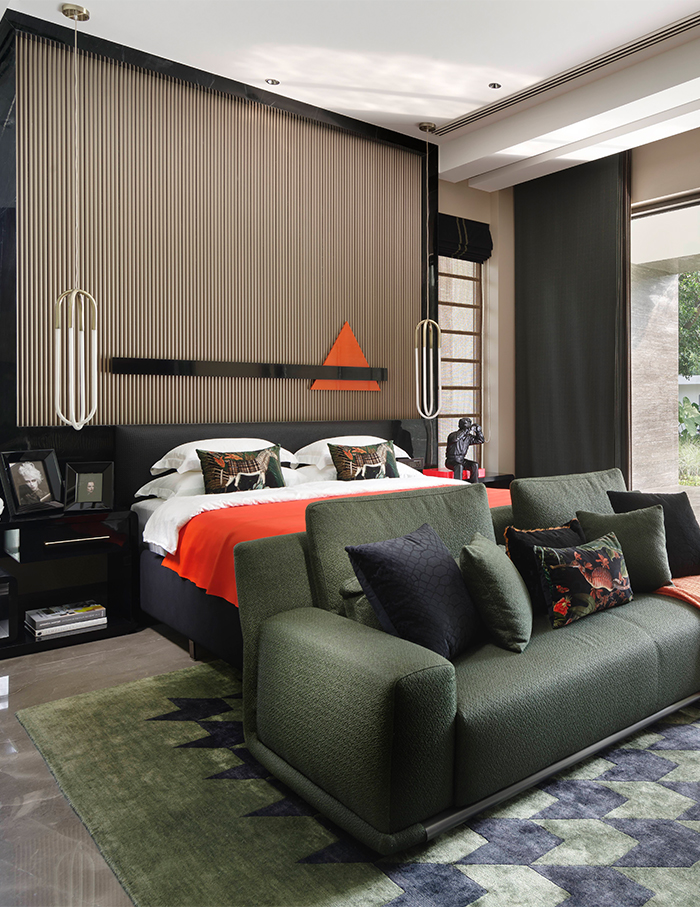 This extensive abode surrounded with greenery from all four sides adheres to the Mumbai based inhabitants priority to enjoy outdoors. Throughout Farm 21, you will find an impression of softness in elements portrayed through gentle curves.
Syngh judiciously uses scores of textures and mediums to craft a space that mirrors the personality of his clients, aiming for perfection in every inch. "For this project, I fabricated a mix of multiple styles that blur to form a unique identity. As a consequence, each space starts to scream its own character," concludes Syngh.
Discover more about this farmhouse by Sanjyt Syngh in the February – March 2022 issue of ELLE DECOR India…