Homes
Marilia Pellegrini and Fernanda Ramos go "au naturel" with this estate in São Paulo
FEB 1, 2021
| By Meghna Meduri
Located in the mofussil areas of São Paulo, this 900 sq ft home by Marilia Pellegrini and Fernanda Ramos is designed to be an idyllic destination for leisurely weekends. The property is crafted to symbolise a breezy yet snuggly getaway packed with sunny outdoors and earthy interiors.
The house is built with no specific layout; instead it is structured with a sense of continuity and flow. "To create an open and airy getaway, we ensured there is no hierarchy on the walkway, just a square with a square "cut-out" garden within a square," says the duo.
Fashioned with the requisite of building a pragmatic and unpretentious estate, the house is modelled to be "au naturel". The space is conjured to utilise the naturally abundant elements of light, air and greens as the key features of the design.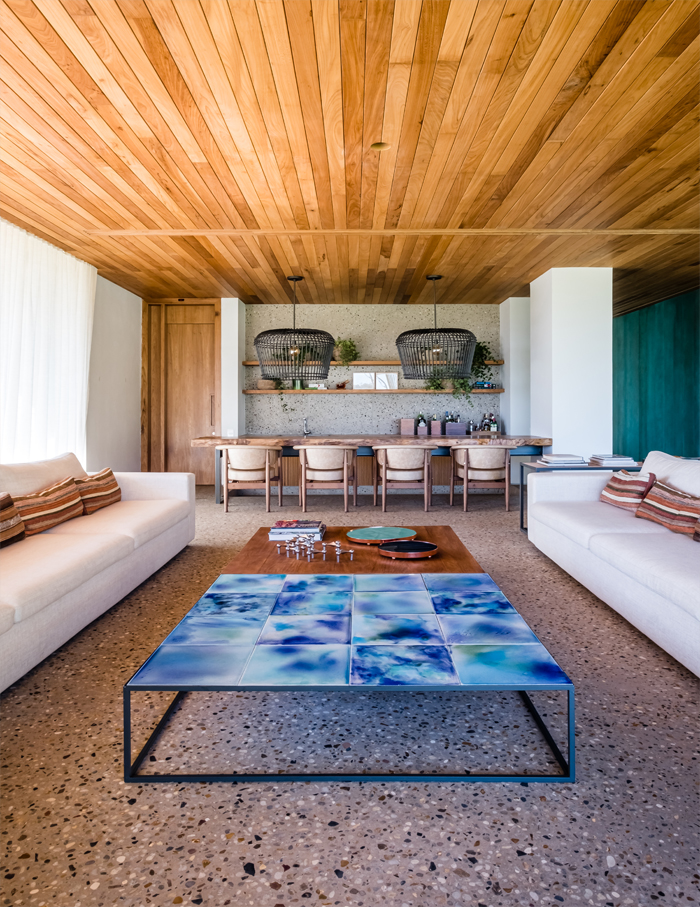 The interiors of the house are customised to serve synergy with architecture. This tailored approach is clearly visible in the use of green copper panels, terrazzo and freijó wood flooring—all of which are in perfect harmony with the landscape.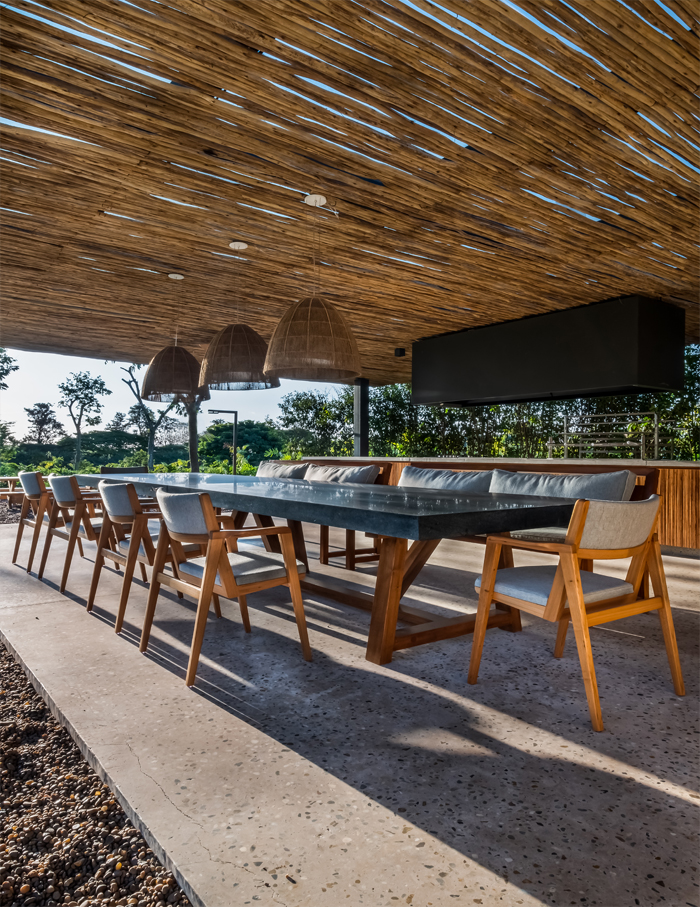 The design composition of the fireplace with the demolished wood bookcase also exemplifies the thoughtful undertakings which tie the architecture with the decor of the house.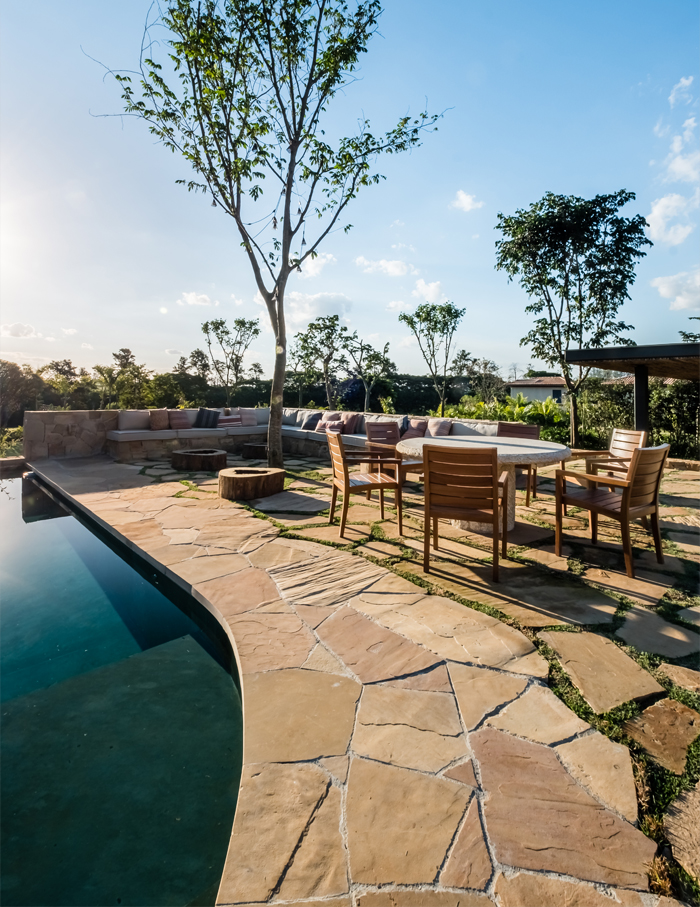 The colour palette is essentially earthy with a tinge of green to perfectly encapsulate the muted theme. Natural fabrics in neutral tones are adopted for the fixtures, while antique carpets are reused as tapestry. These efforts harmonise the compositions with the lush landscaping.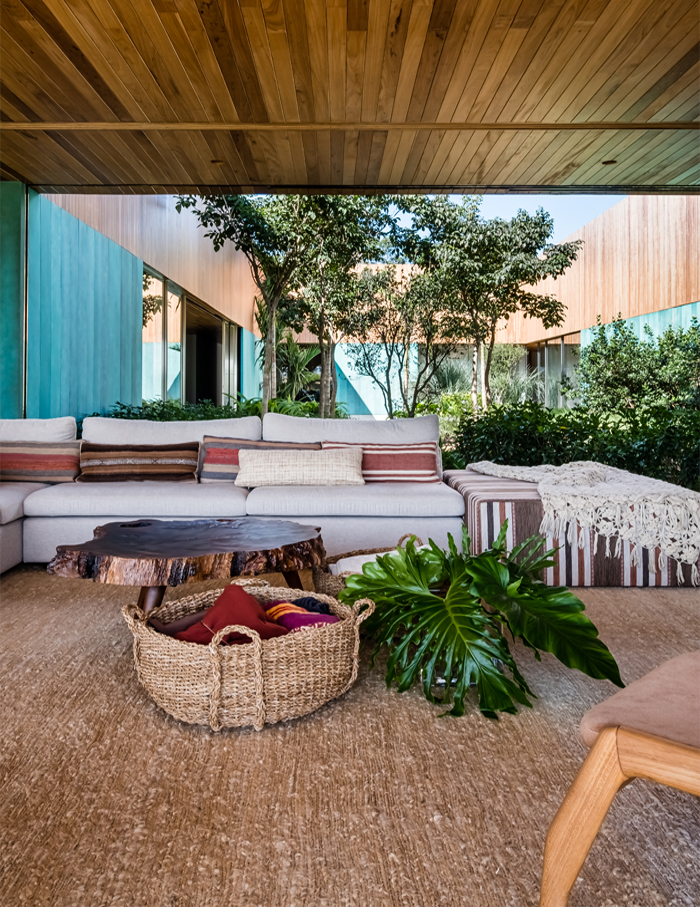 Designed with nature at its core, the verdant property maximises the utility of the green fields by incorporating vegetable gardens and rainwater harvesting systems.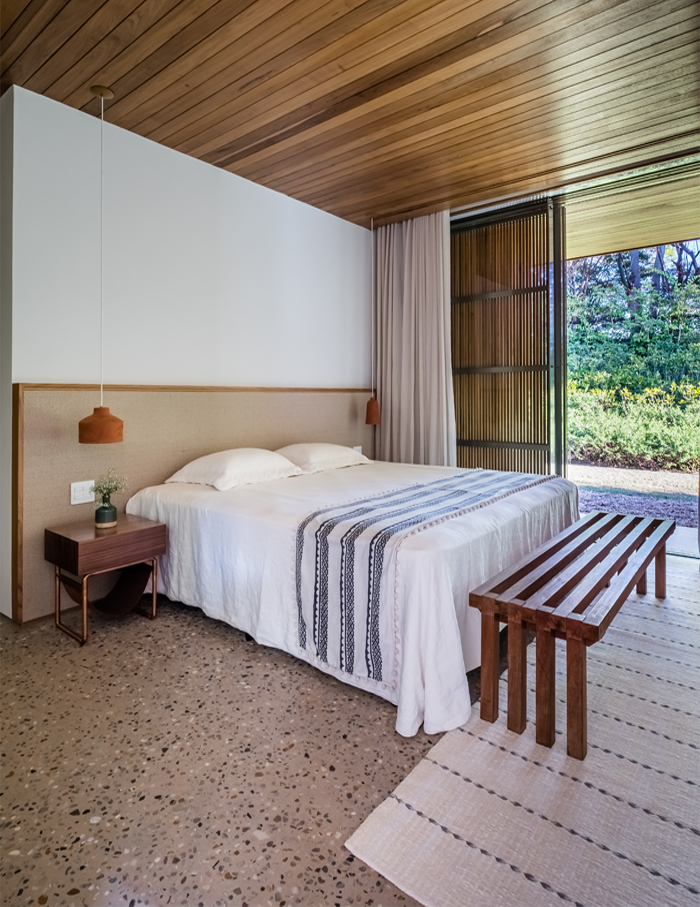 Developed with the intention of creating a welcoming, functional and tranquil weekend retreat, the home stays true to its design principles by highlighting the bountiful natural elements, nestled within the property.