Homes
The Perdizes apartment by Leandro Garcia wins us over with its free flowing interiors and organically styled decor
OCT 24, 2020
| By Sakshi Rai
The brief for this breezy 700 sq ft apartment in São Paulo, Brazil, was to let it bask in an underlying simplicity brought through muted decor and the interplay of natural and vernacular materials. Architect Leandro Garcia along with the team at his eponymous practice fashioned this property as a home for a young lawyer couple, both of who are architecture and design aficionados.
It is no wonder then that the tranquil interiors are clad in an exquisite array of complementary hues and locally sourced materials. Ranging from cement, wood, linen to leather and straw, each of these enhance the predominantly white and neutral-toned backdrop and matching upholstery. Dashes of blue and green, further enliven the setting and hint at an organic theme.
The practice, in keeping with its signature style, developed unique and exclusive designs for this project. "Our creative process strives to bring out rational and functional solutions, which explore the essence of shapes in the conception of both object and space. We seek to develop a timeless aesthetic that translates into the disposal of excess and exploration of primordial spatial matters such as proportion, light and shadow, materials and textures," explains Garcia.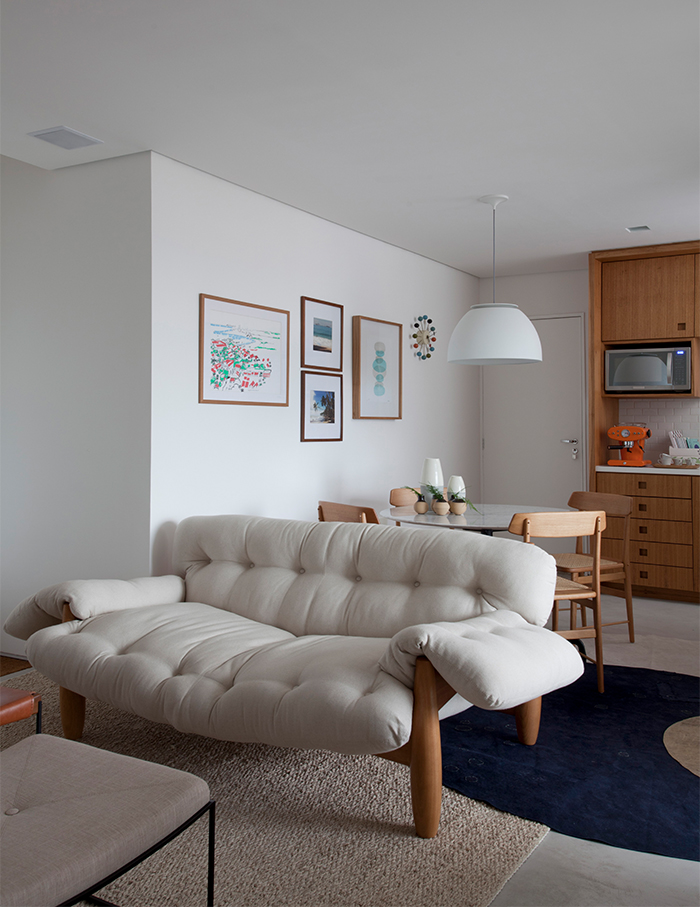 To illustrate this further, three existing walls that separated different zones were brought down to allow open and interconnected interiors. Niches were inserted in the remaining volumes to serve as handy storage units, including one for the refrigerator in the kitchen and a flower box along the terrace and office space. This expansion and decluttering lets the home soak in natural daylight and increased ventilation.
The capacious design flow continues across the apartment, be it the fluid layout of the dining area and compact yet organised kitchen, which follow the living room or the increased area of the bedroom, so as to house a wardrobe more comfortably. Even for the home office—positioned parallel to the dining area—the lack of a partition wall paved the way for more communication and interaction among the homeowners.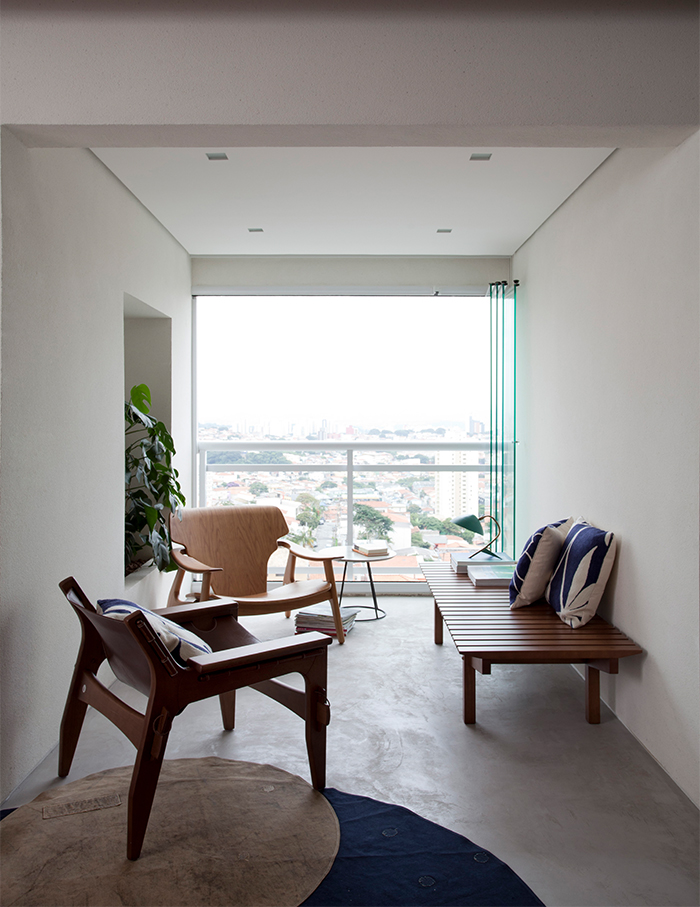 We, however lost our heart to the cosy terrace space with its refreshing vistas! Occupying the very core of the apartment, this linear zone is a continuation of the living area and is therefore easily accessible. The open corner brings in ample wind and daylight and is spruced with numerous greens and a tasteful selection of furniture accessories.
Scroll below to see more images of this charming residence by Leandro Garcia…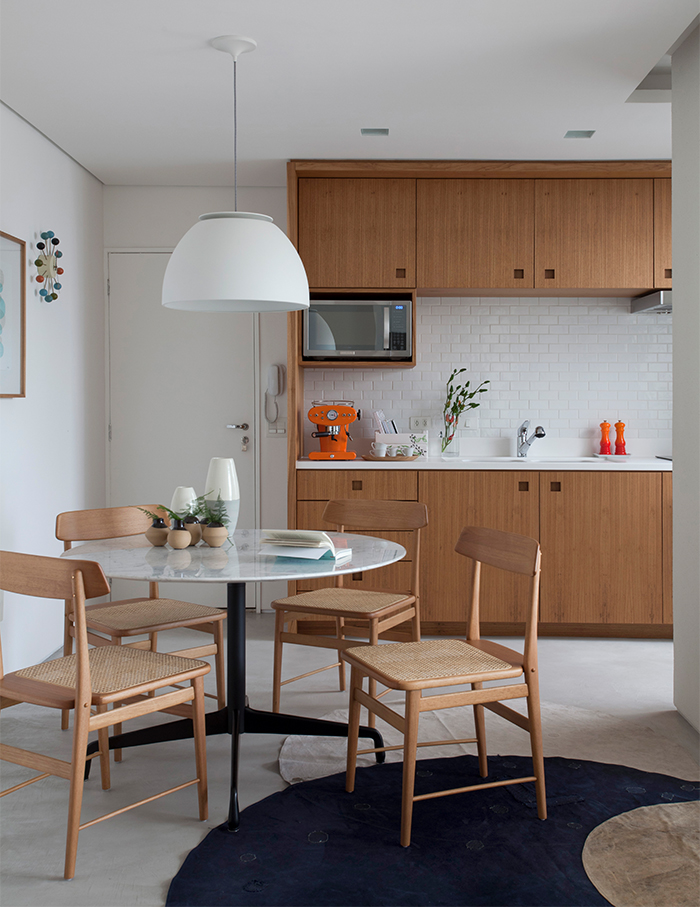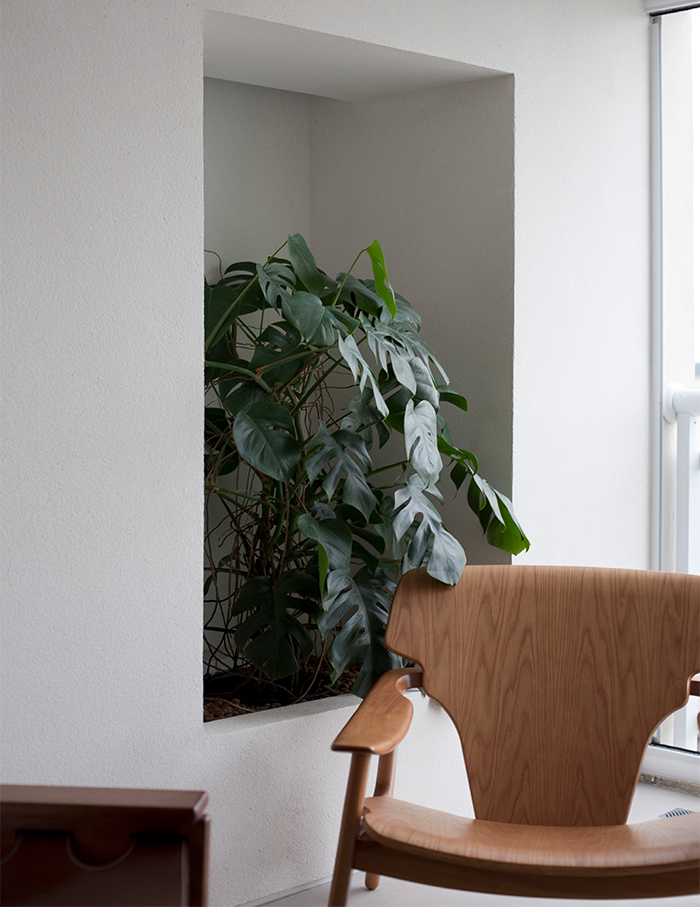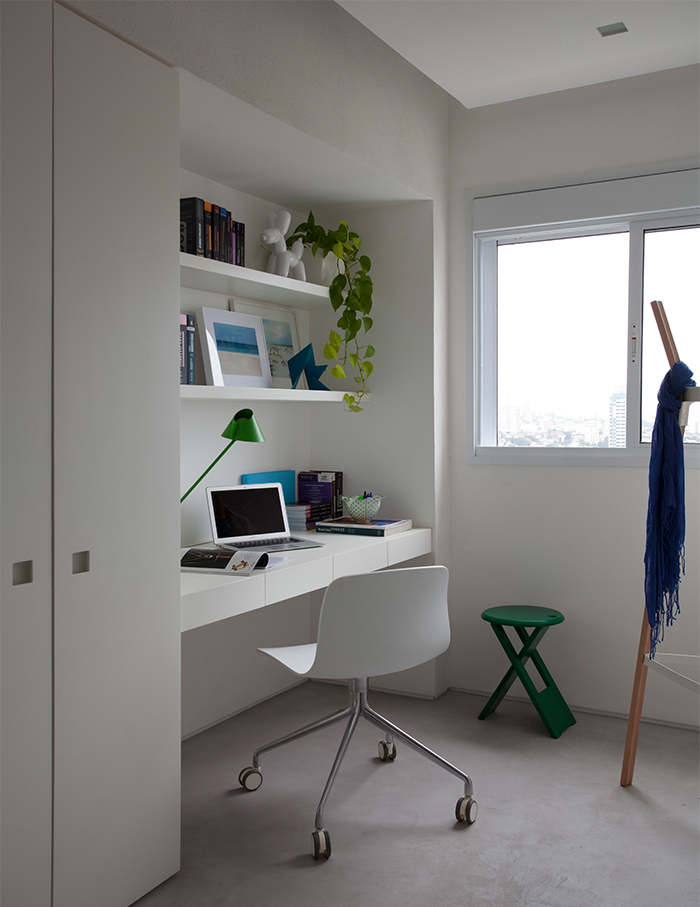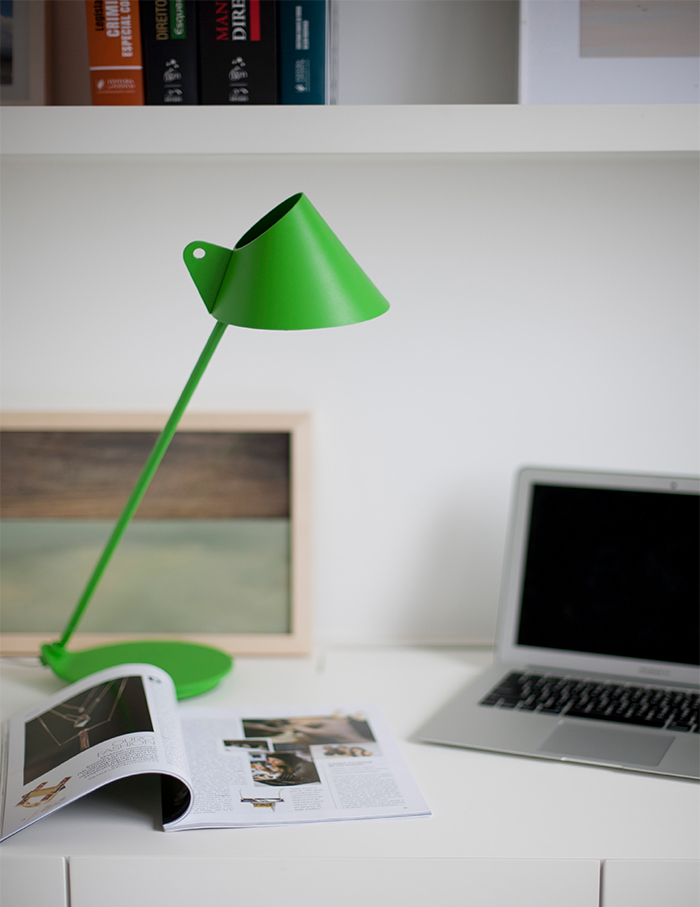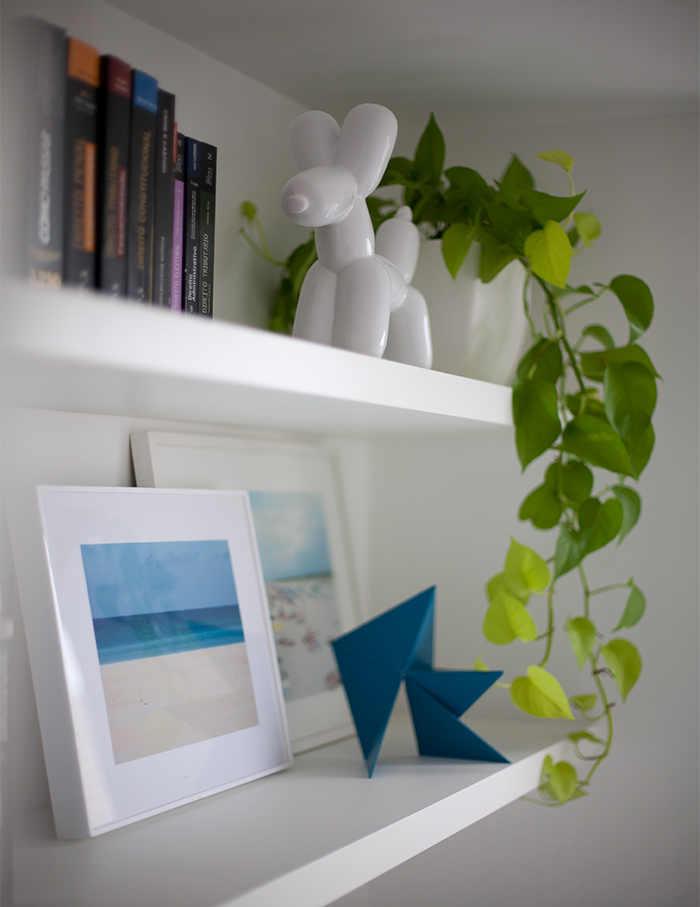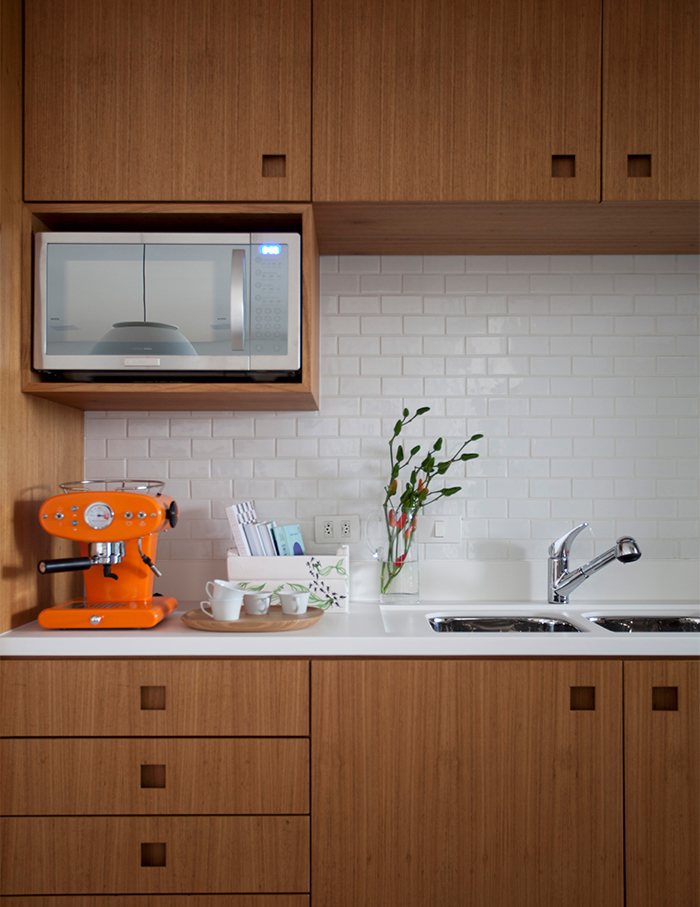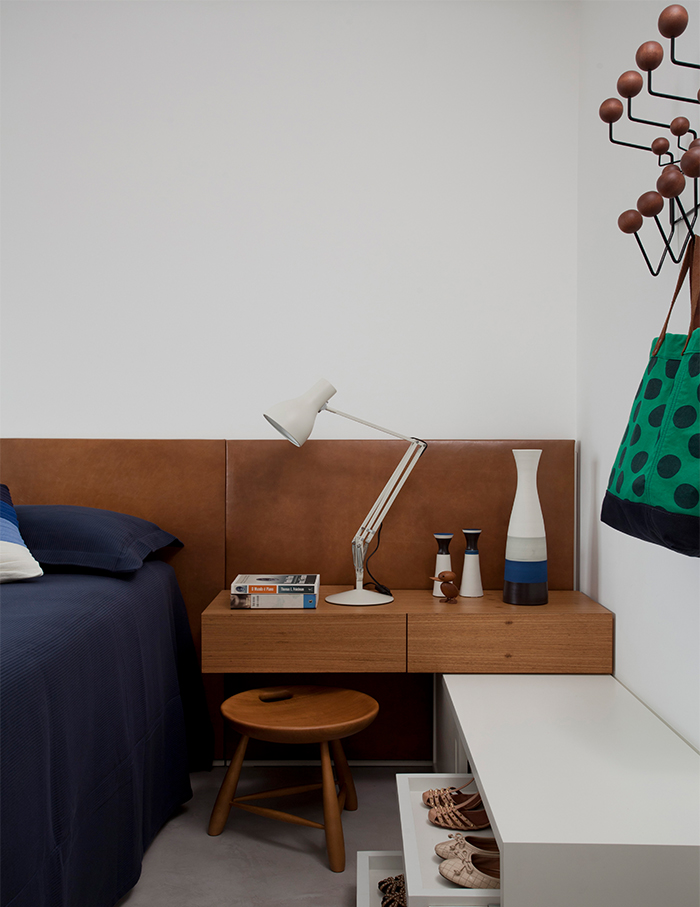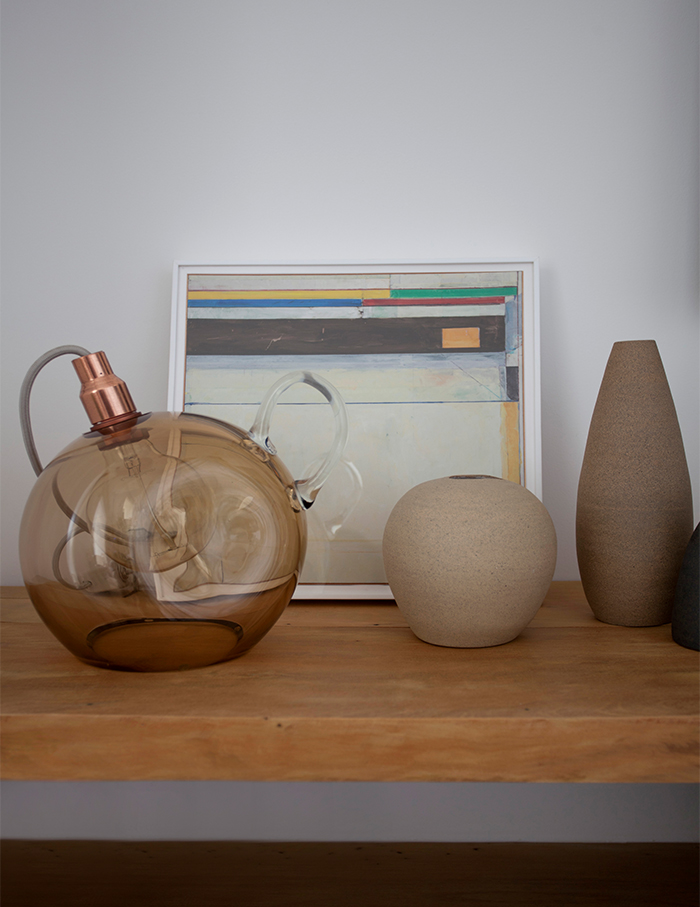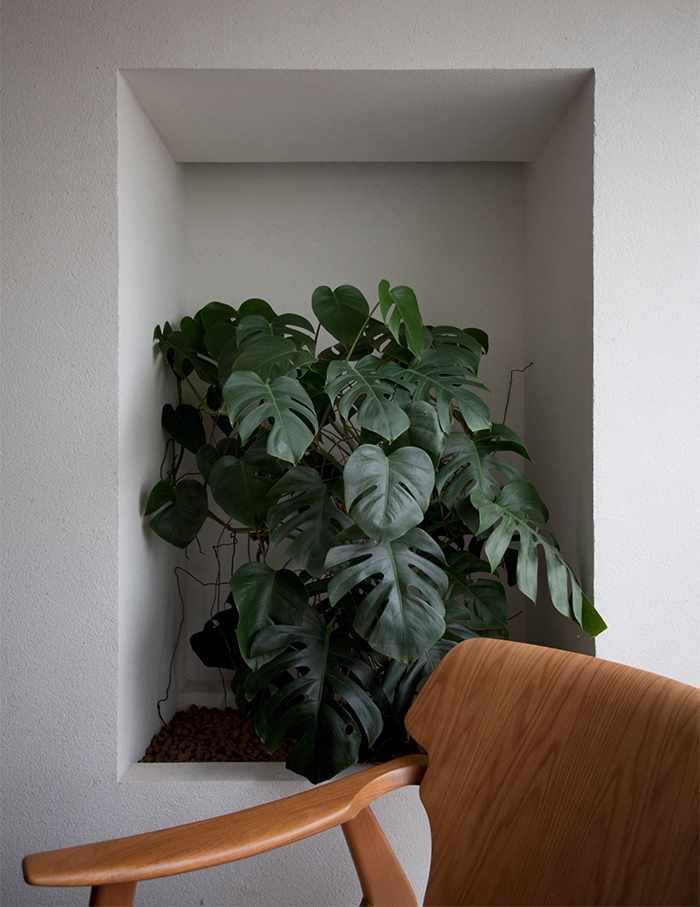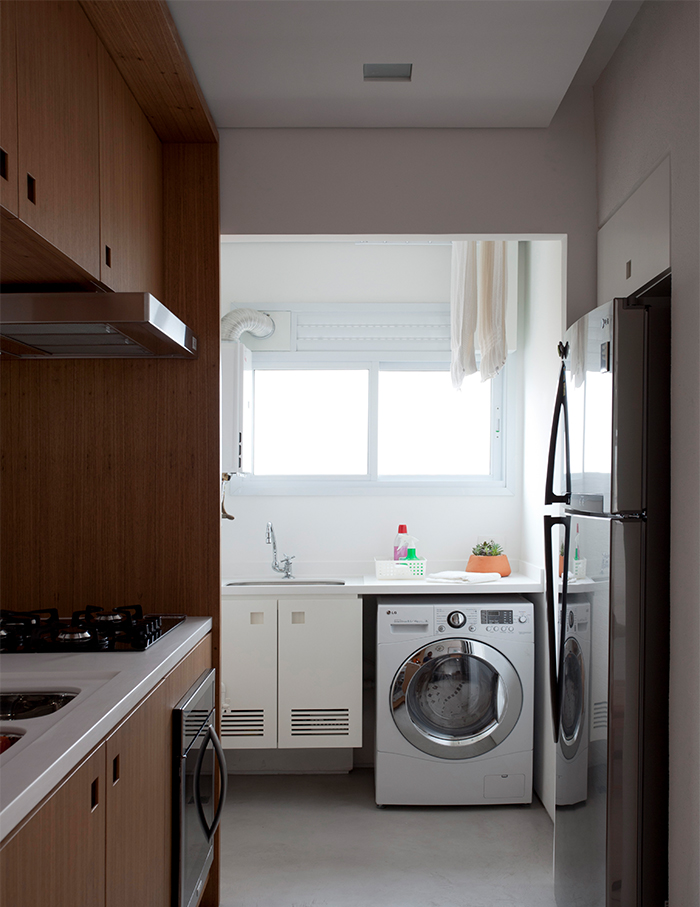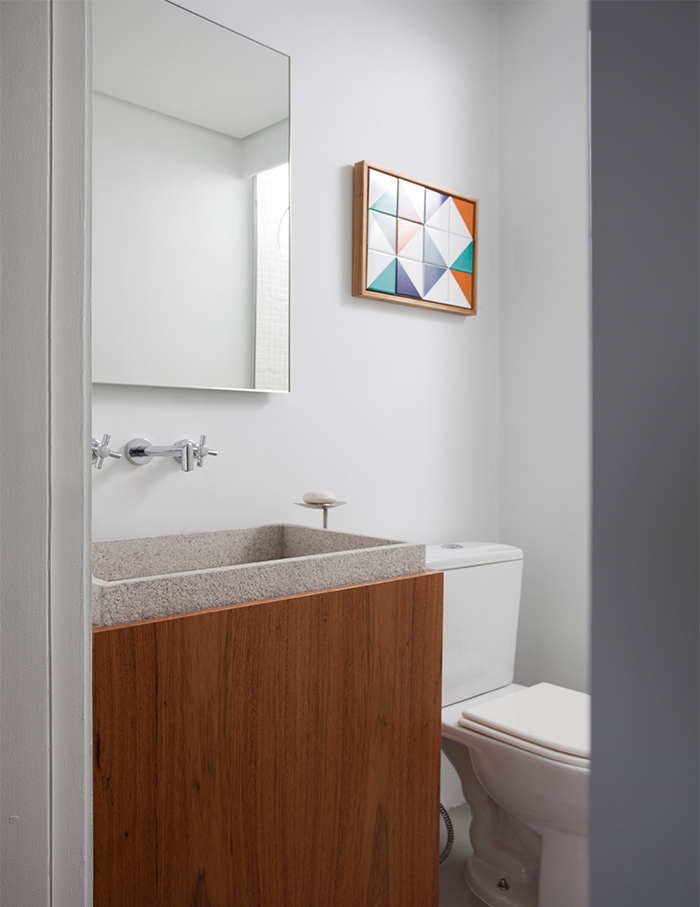 Our Aug-Sept issue is out now! Click here to read and download for free