Homes
Mahek Lalan bridges the gap between generations in this Mumbai home through elementary aesthetics
JUN 7, 2021
| By Vedika Nair
Conscious, simple and welcoming are the themes that best describe this 645 sq ft home, located in the hubbub of the maximum city. Conceptualised for a family of four, Mahek Lalan, principal architect of Mumbai based SML Architects tailored the home to blend traditional and modern design.
Grounded in minimalism, the compact home is a marriage of subtle elements that emulate a homely charm. To create harmony, Lalan makes sure to seamlessly cover the floors in stone concrete, linking spaces together.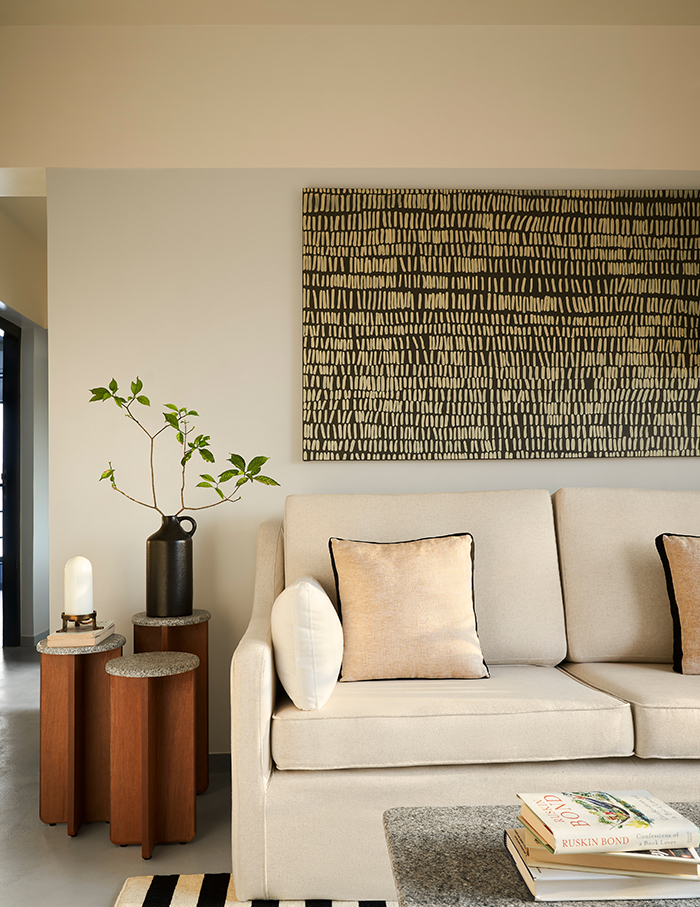 "When we first visited the site, we noticed the beam drops to be of the same depth throughout the home. We unified the home by colouring these beams in white and the same hue then 'folds' back on the ceiling. By doing this the way one perceives the space or volumes is very different. The remainder of the walls have been painted in a shade of light grey," shares Lalan.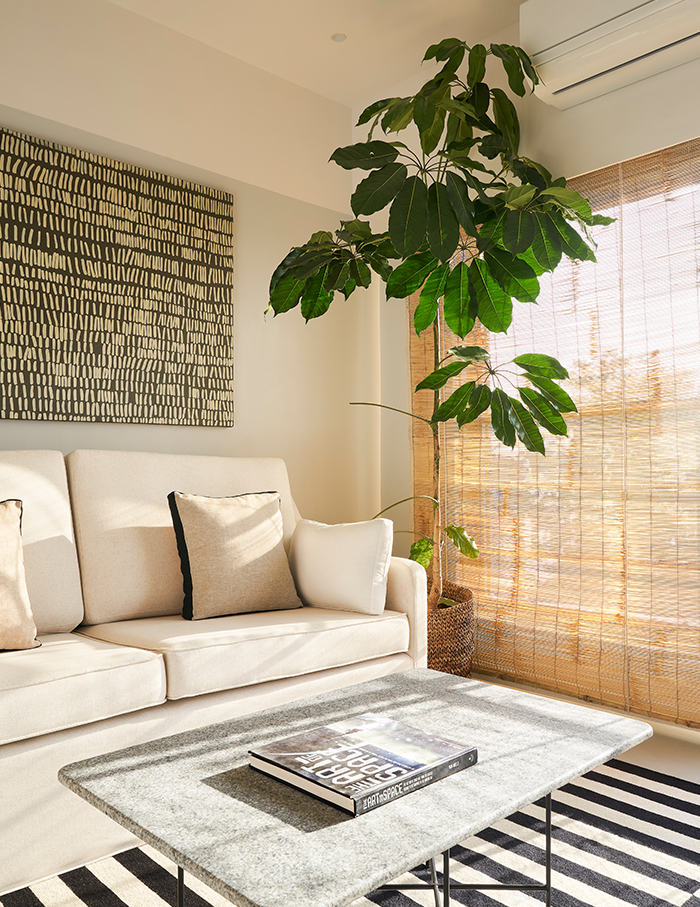 With a material palette that exudes warmth and tactility, the home features teak, polished plywood, bamboo, linen, brass and textured granite in its elements.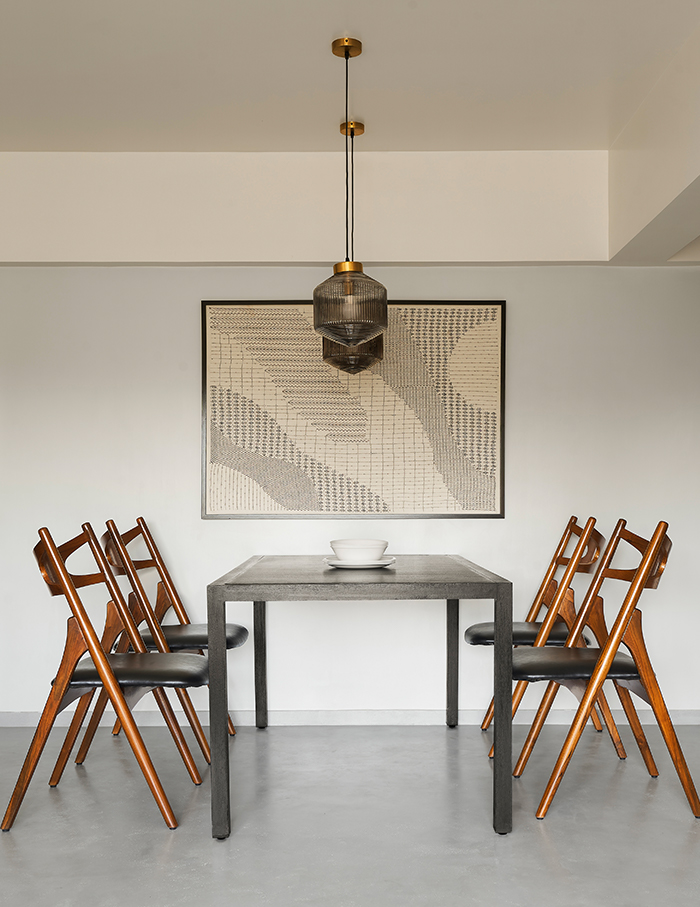 As we enter the home, the first thing we notice is the dining space, while the living room sits on the right. Designed with minimal furniture, both these spaces make for cosy rooms and allow the family to come together.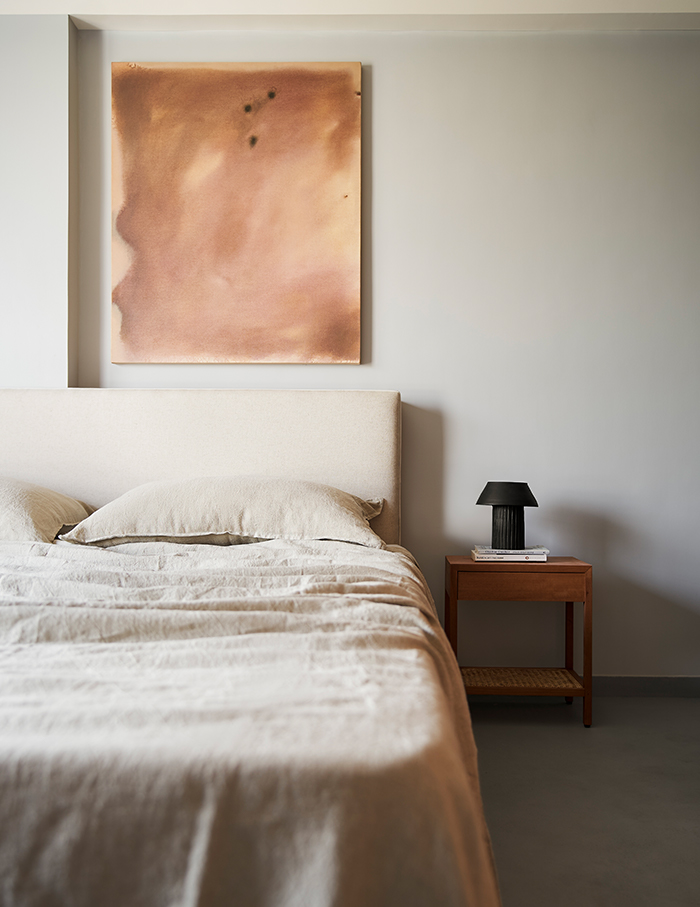 "We enjoyed designing the living space the most, as that is where the family comes together and is the heart of the home," adds the architect.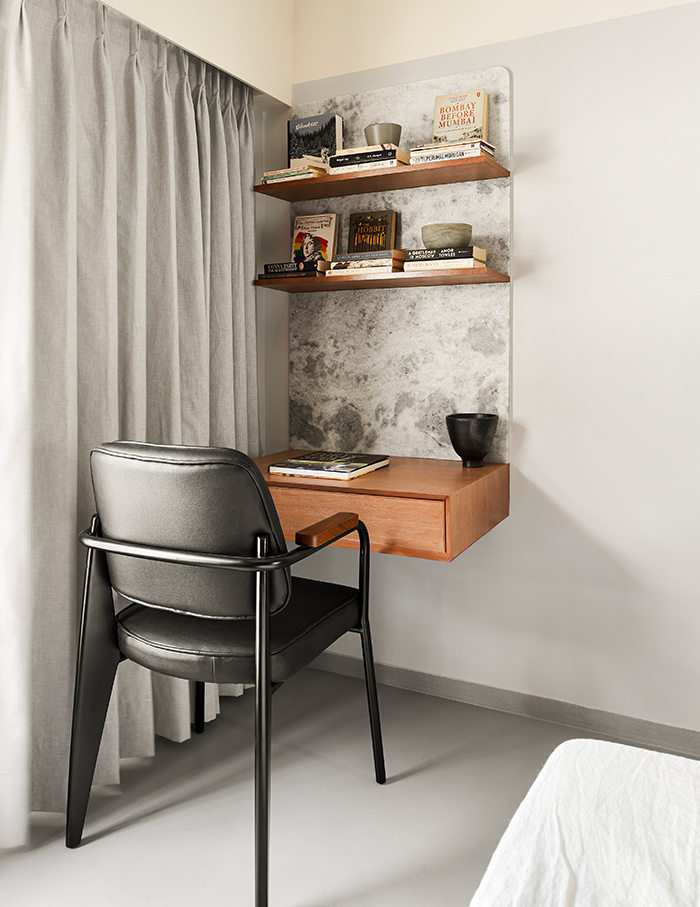 Inside, a passage leads us to the kitchen on the right and the main bedroom on the left, featuring an ensuite bathroom.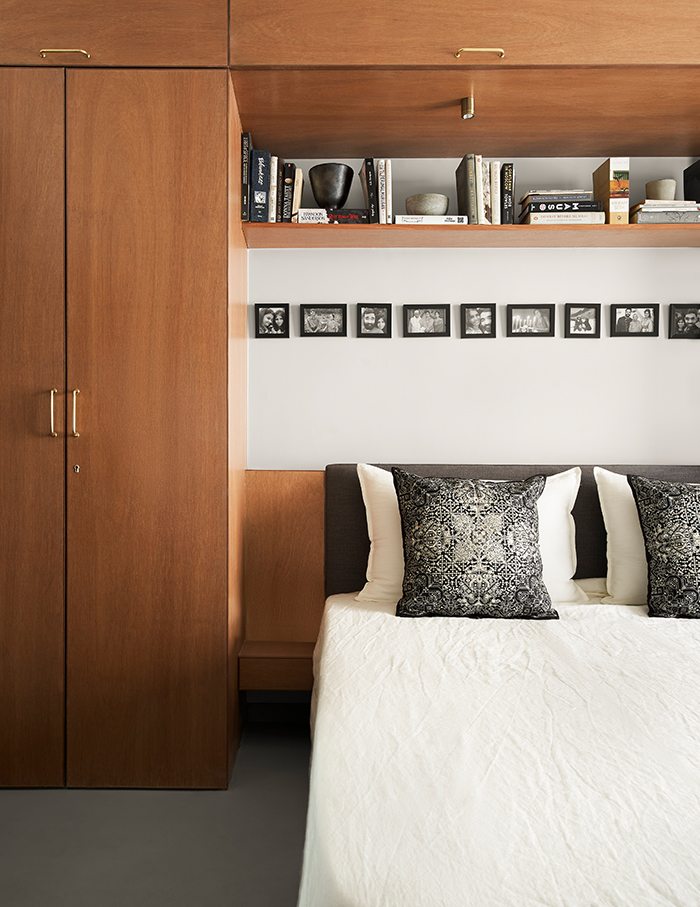 Finally, in the end, we step into the parent's bedroom that is done up in sombre hues and keeps in line with the home's overall theme.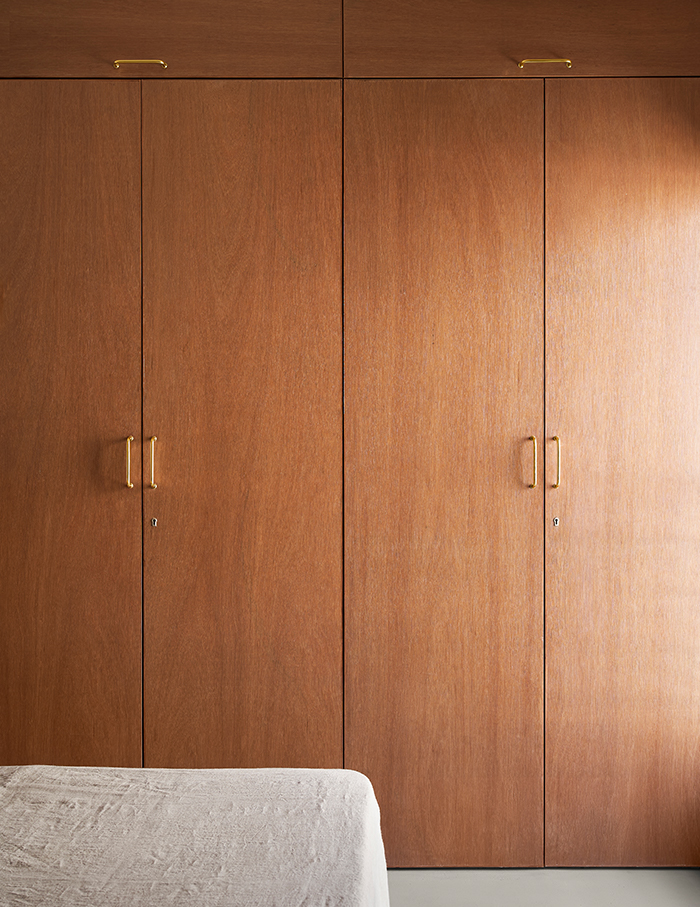 "In every project, we pursue a calm, protective atmosphere, which we try to achieve with time and passion. The intent is to carve volumes in noble materials to achieve silent, serene and warm spaces, where our clients find shelter," concludes Lalan.