Homes
#EDLoves this petit Mumbai home by SML Architects for its subtle play on contrast and contemporary charisma
OCT 7, 2020
| By Aneesha Bhadri
Belonging to a trio of millennials, the Window Seat House is a 600 sq ft home in Breach Candy, Mumbai, which reflects the youthful dynamism and modern tastes of its inhabitants. "The clients were looking for an exciting and functional home that's designed keeping in mind their age (all three in their 20s). But one that doesn't compromise on the essence of warmth typically associated with a home," says principal architect Mahek Lalan.
To the right of the main door is a little passage that leads to the living and dining area, beyond which lies the kitchen. Two bedrooms—the master suite near the kitchen and the other, opposite the main entrance—complete the linear layout.
"I like to design homes that are simple, thoughtful, well-articulated and extremely detailed, all using natural materials; homes which are a good balance of full and empty," explains Lalan.
Natural materials lend warmth to the modern apartment. The seamless flooring is a muted pink-pigmented, micro-topped surface, while reclaimed teak is seen consistently throughout the space. The attention to detailing comes through in the custom made furnishings, with door handles, knobs and clothes' hooks crafted from rosewood.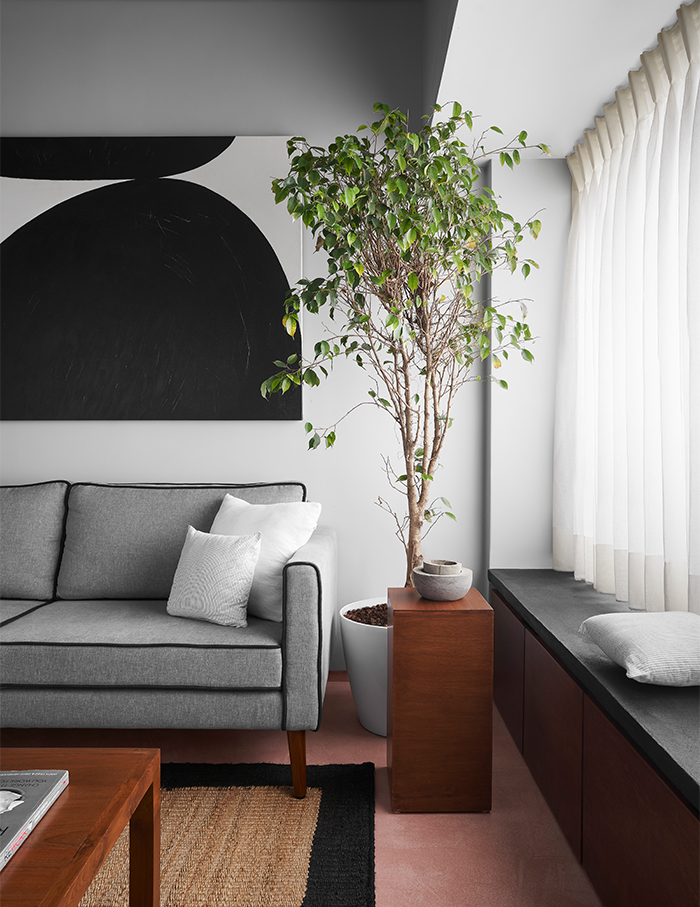 "For the last two years, we've been experimenting with hues of pink in our studio, testing how well they work with other materials such as wood and brass. The pink, micro-topped floor used here is tough and gentle at the same time. In a way, it contrasts the harshness of the city of Mumbai. I like to think that the flooring brings a sense of seamlessness, unifies the apartment and forms the material backdrop against which the lives of three millennials play out," says the architect.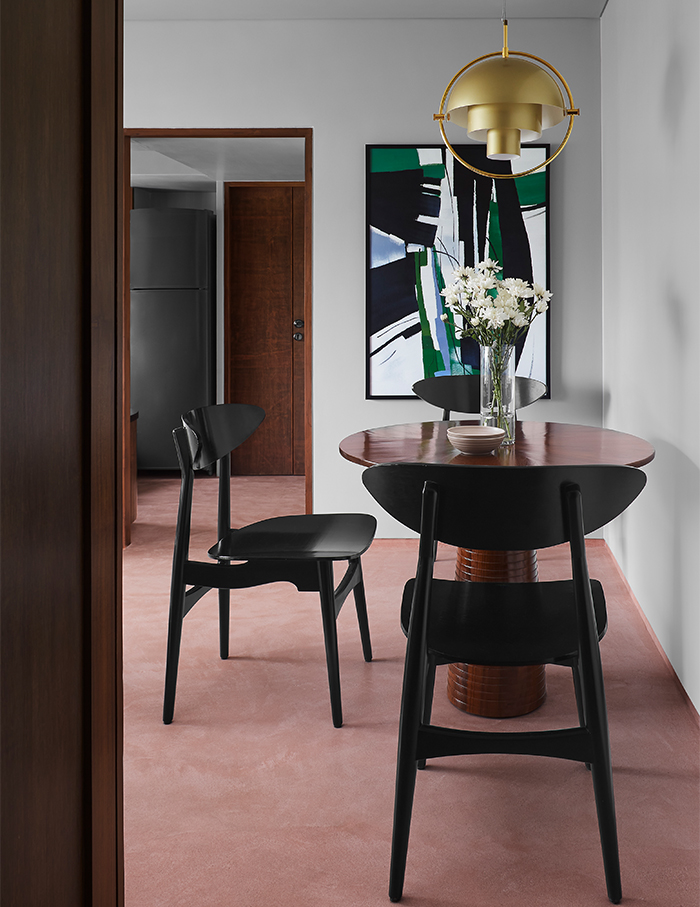 The modest layout rejoices in contemporary aesthetics, geometric nuances and contrasting tints. It celebrates the idea of "slow living". In a world that thrives on working at the speed of light—fast cars, fast construction, fast music, fast food and faster Wi-Fi—it is imperative, insists Lalan, to take the time to appreciate artisanship, materiality, specificity and inner contentedness that good design can bring. As he says, "The idea is to create a calm and restraint aesthetic through an extreme paring down of the palette to a few basic natural materials."
Scroll below for more images of this compact Mumbai home by SML Architects…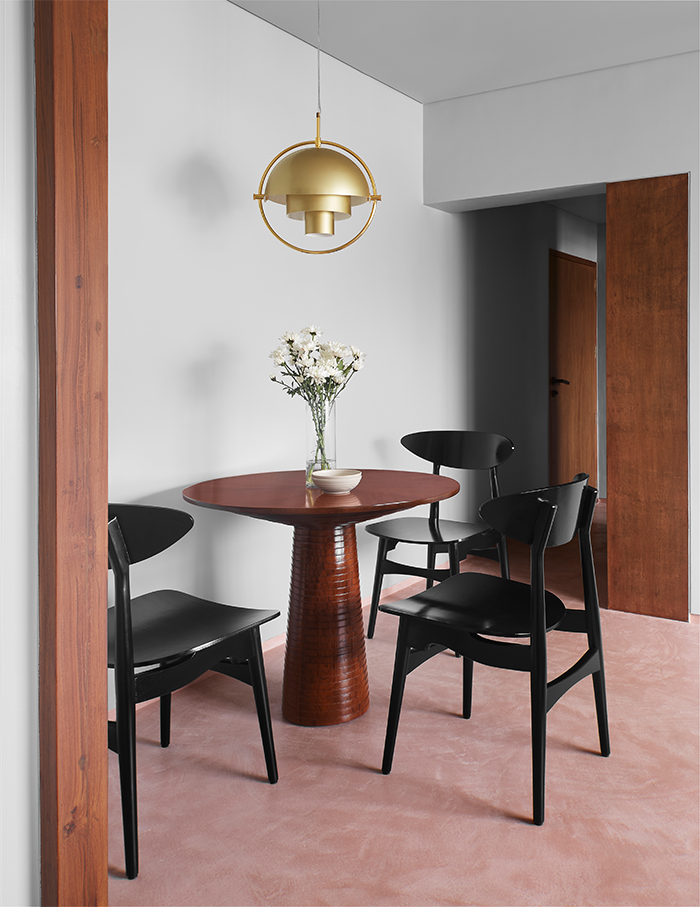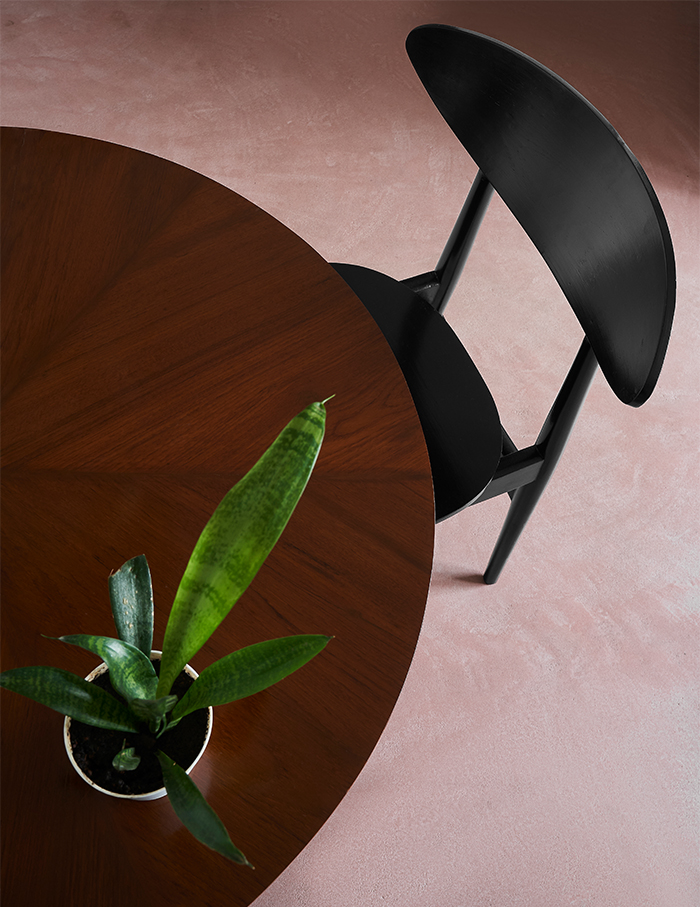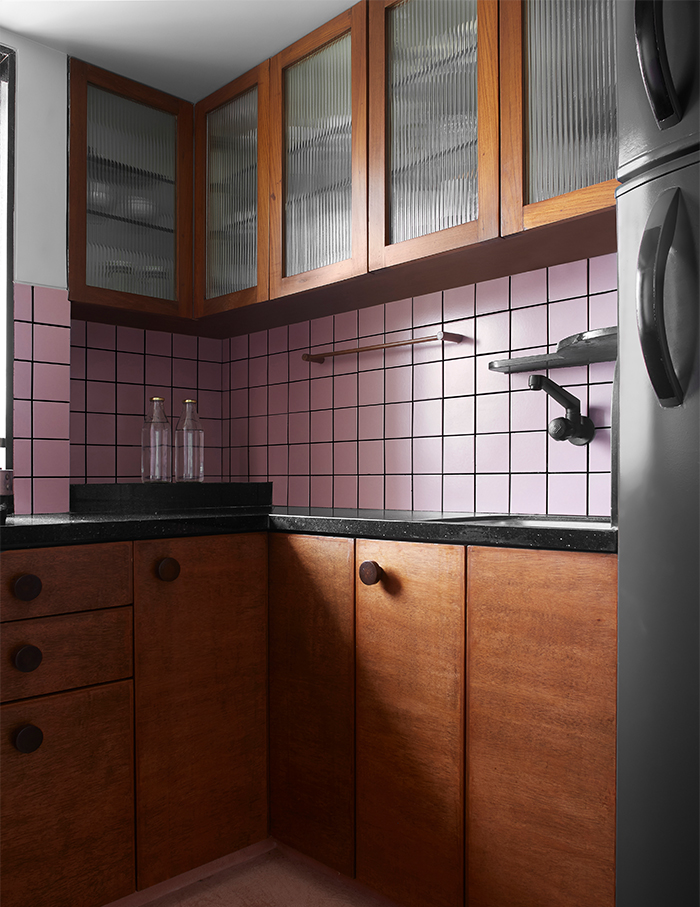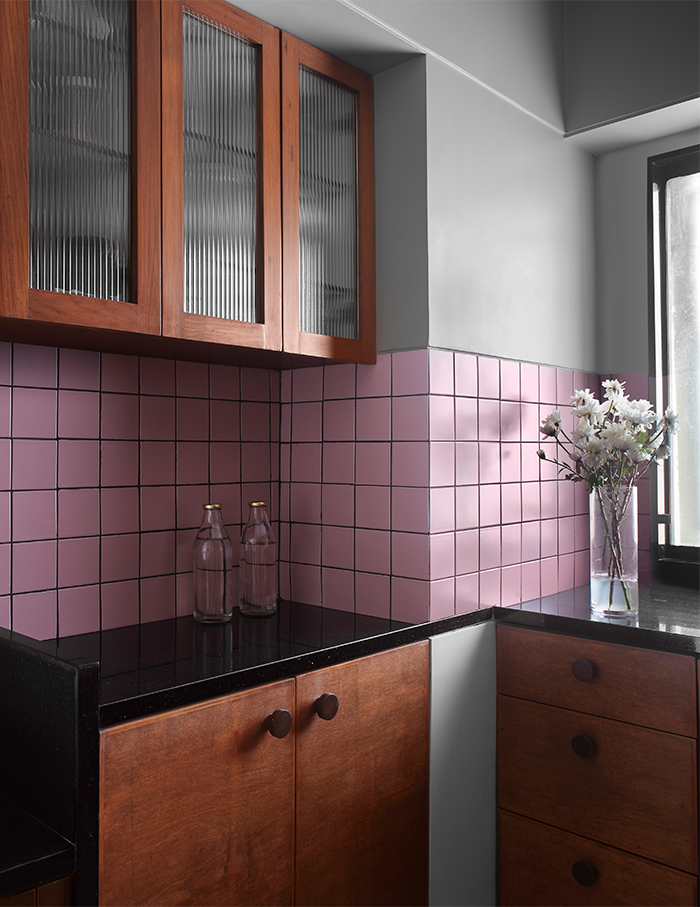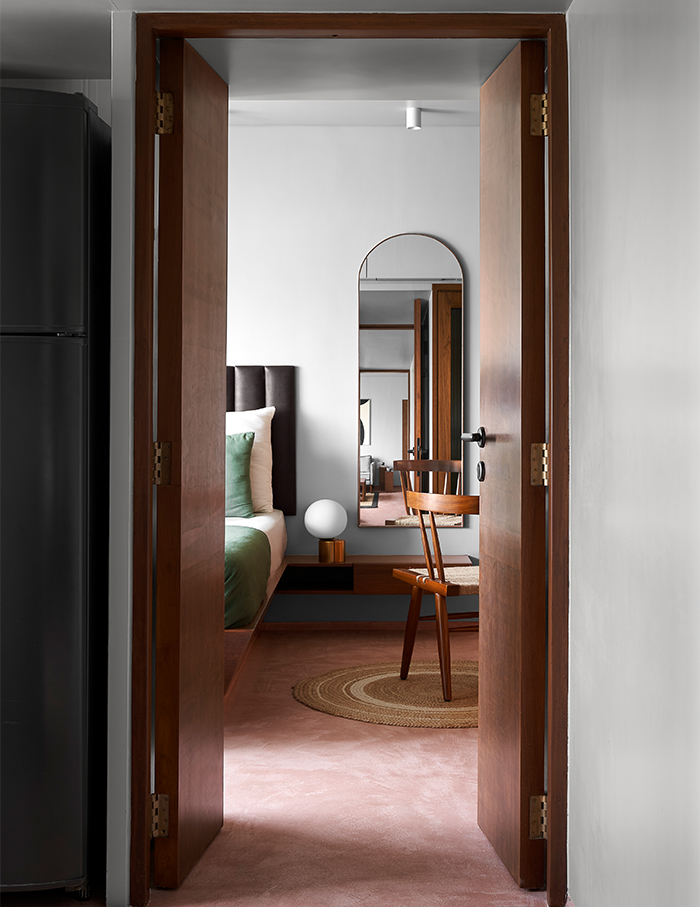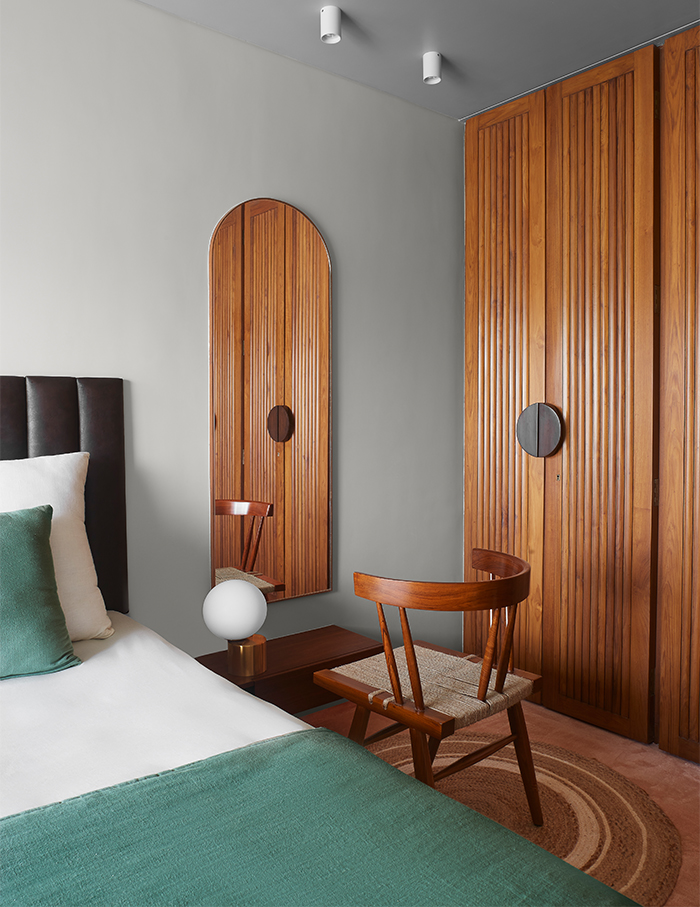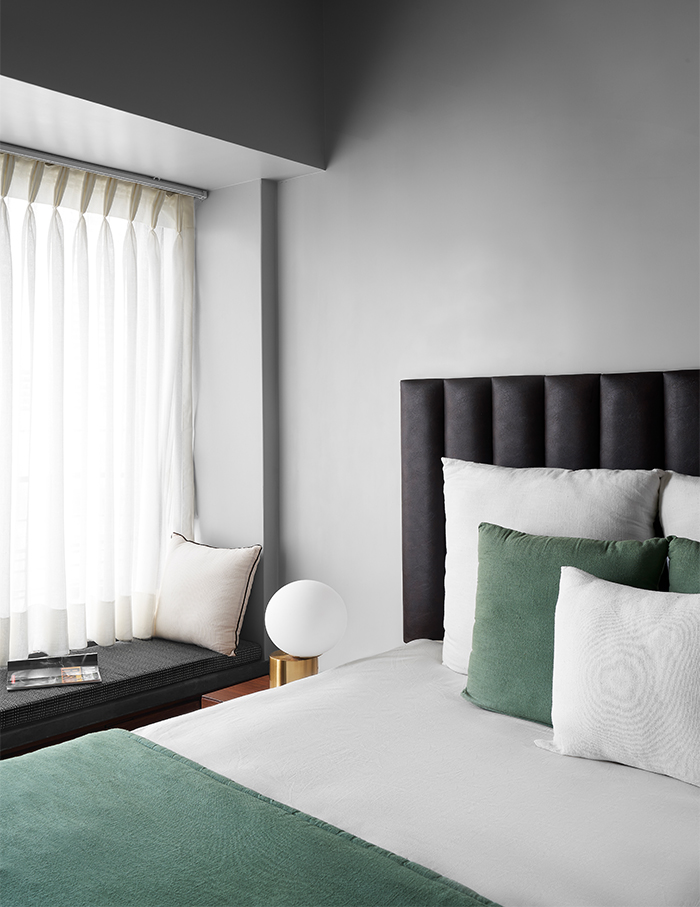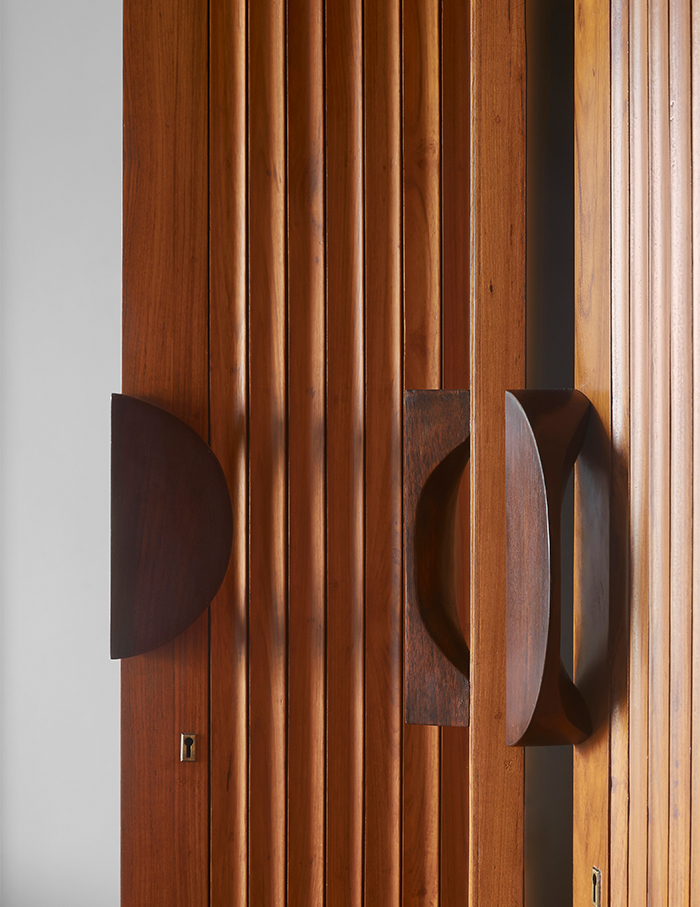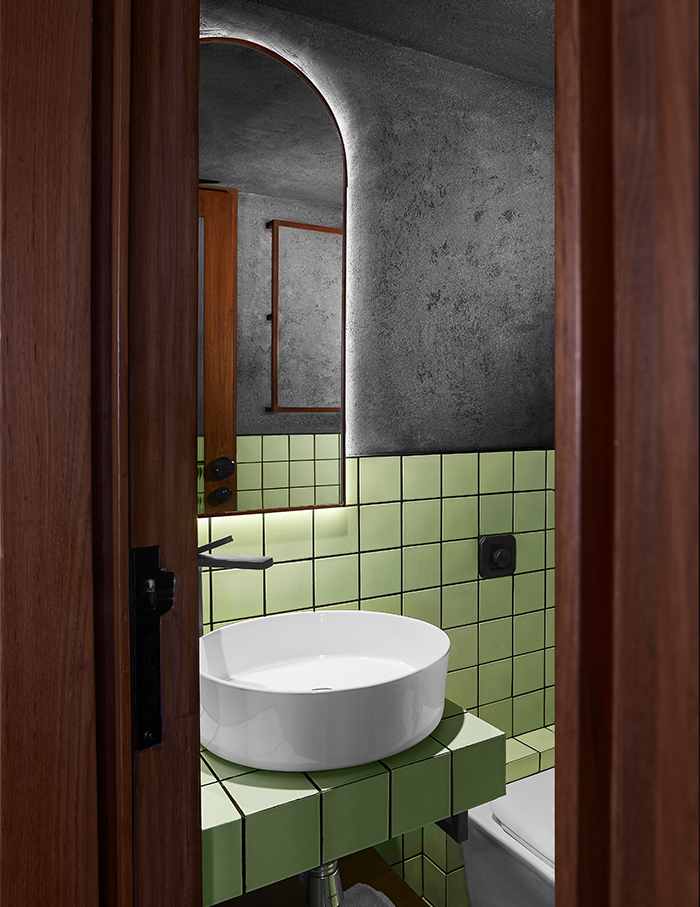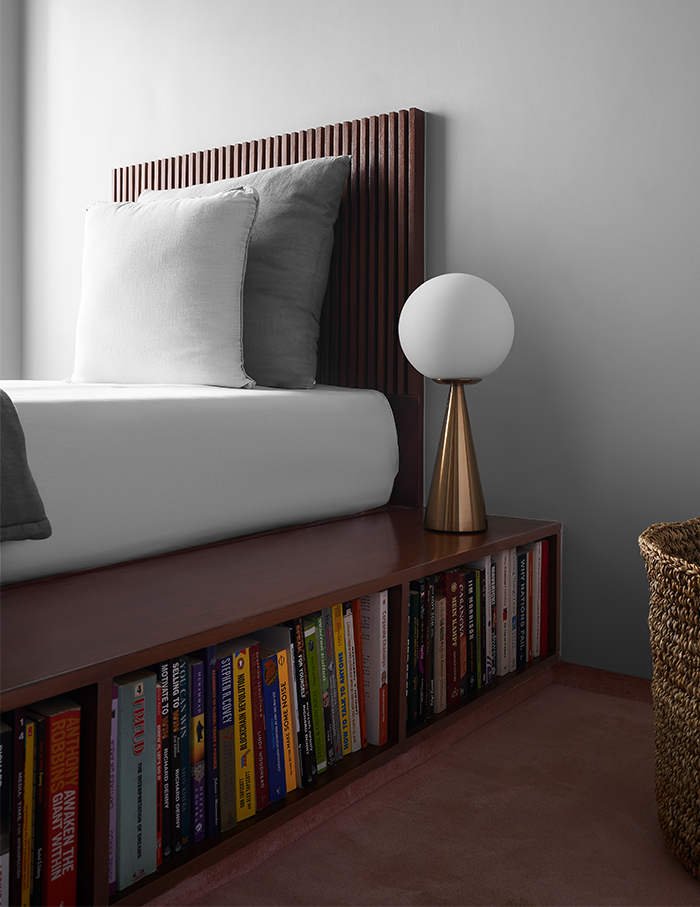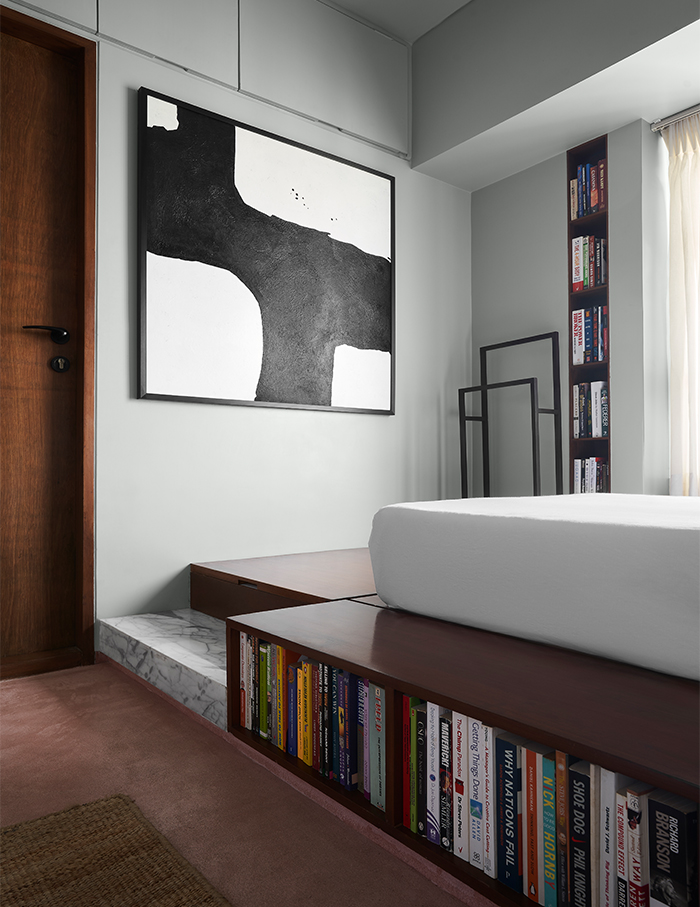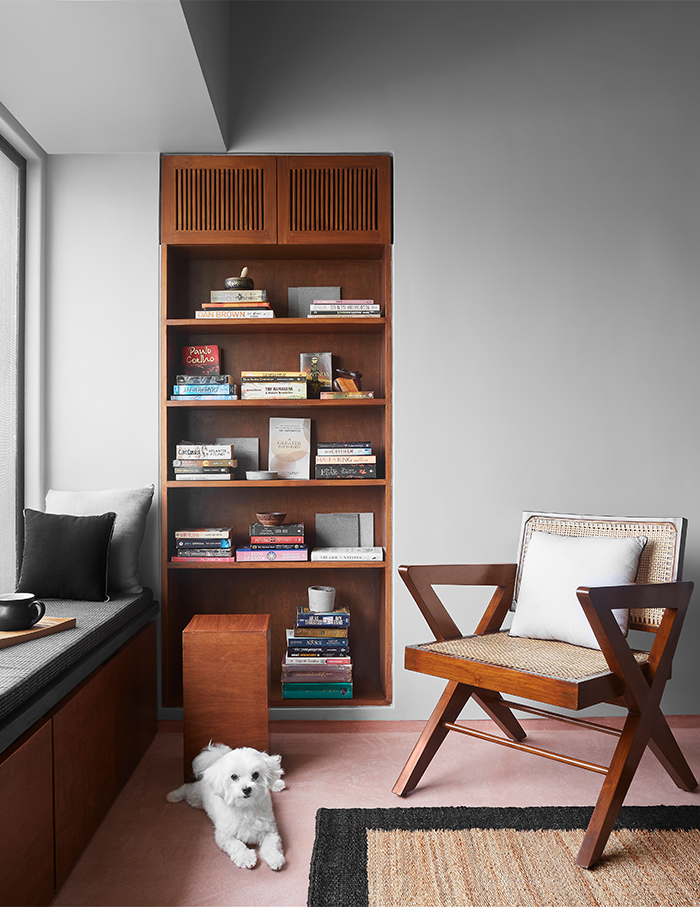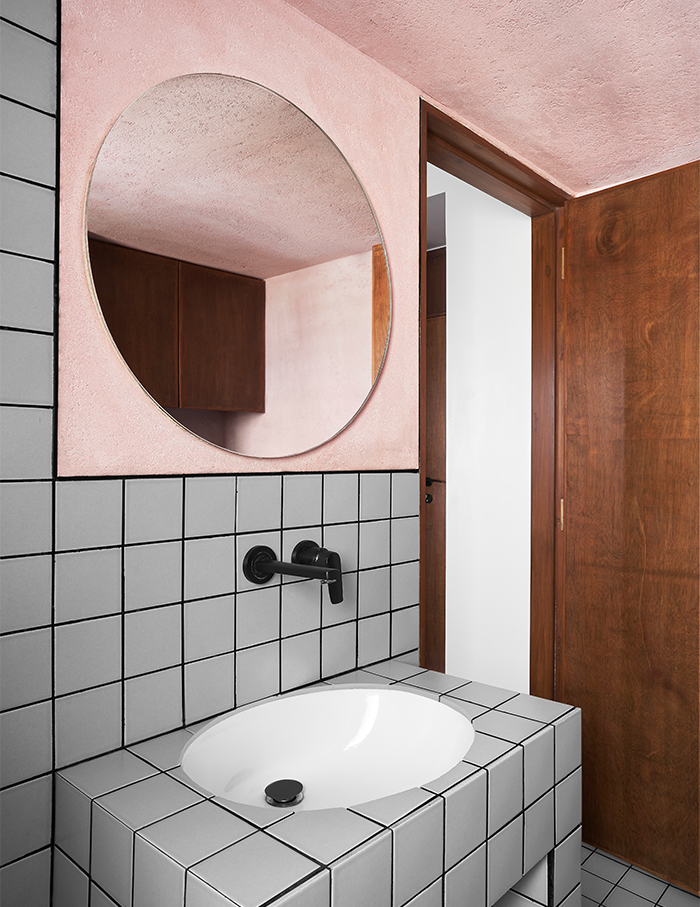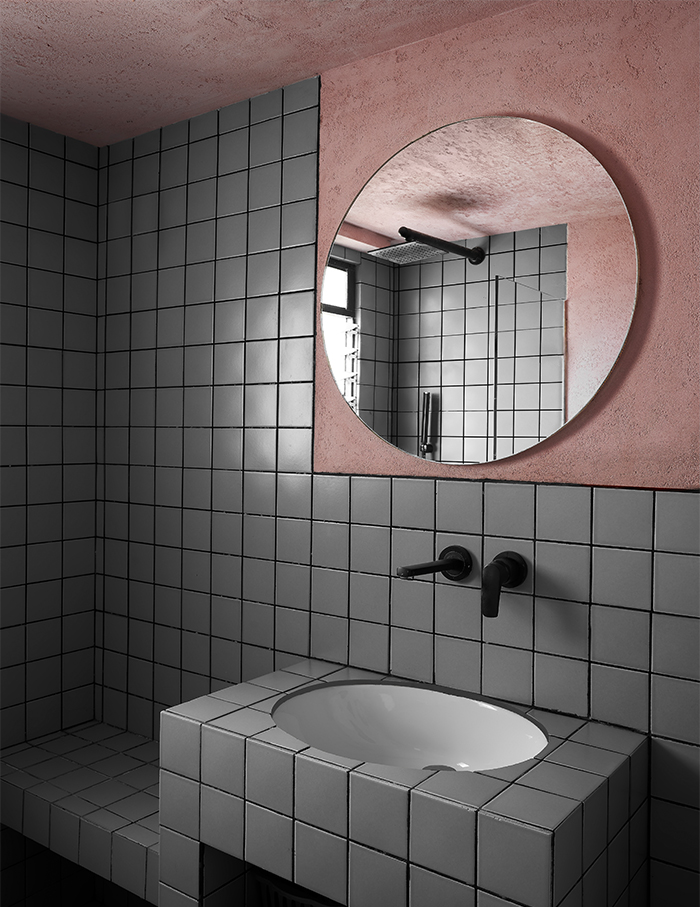 Our Aug-Sept issue is out now! Click here to read and download for free!