Lifestyle
Scented candles that spell calm and luxury — ELLE DECOR India picks the finest!
AUG 26, 2022
| By Maheshwari Vickyraj
Has it been a long day and your body and soul crave rejuvenation? What better way than to bask in the warm glow of scented candles that smell divine, look aesthetically pleasing and linger on for hours after! 
ELLE DECOR India brings to you a selection of luxury scented candles that will brighten your home and, of course, your mood. Go on, dive right in!
You may also like: Mithais play dress up—Dive into a colour bombed edit of the best artisanal mithais and desserts in India
À La Folie 
A brand known for handcrafting luxury candles debuted in 2022 with a collection designed to reflect and celebrate the six stages of love and desire. Some of the fragrances to be intoxicated with are "Mystique: the scent of mystery"; "Tryst: the scent of seduction"; "Unrequited: an essence of feeling belonging"; and "For Keeps: the scent of celebration of commitment".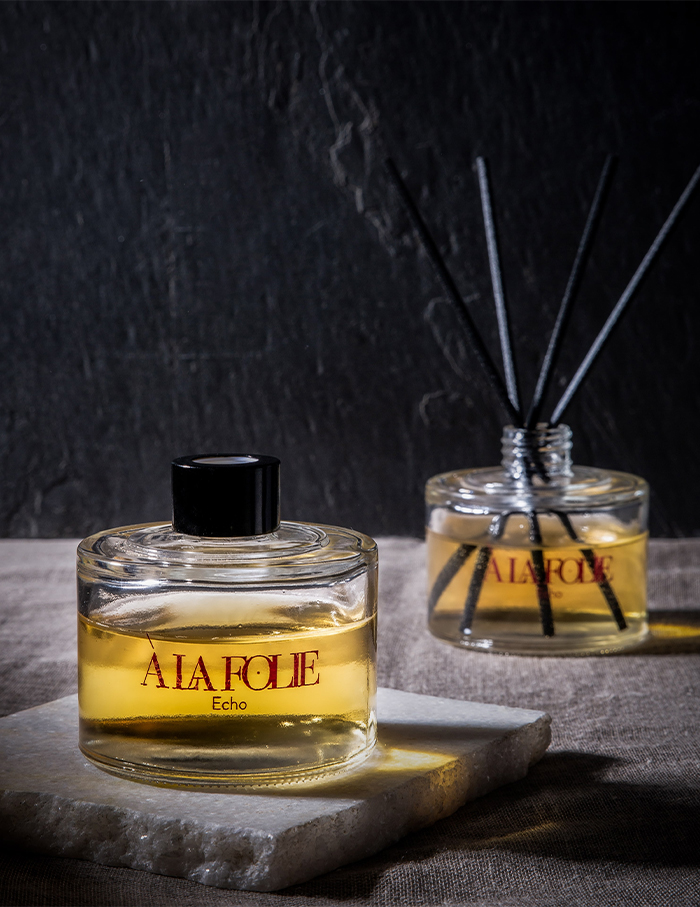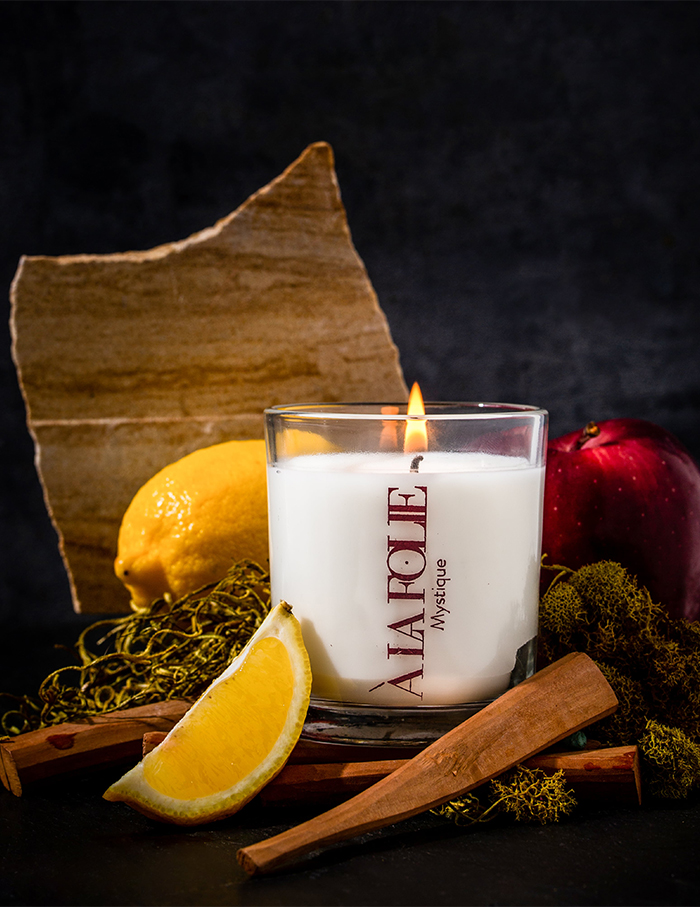 Khoya
Inspired by the concept of slow perfumery and known for their wanderlust-inspired fragrances, the new candles from Khoya are designed to evoke pleasant thoughts and feelings associated with touring some of the world's most exotic locations. Such as the "Capri Blossom" candle, featuring highlights of mandarin, pepper, and sandalwood, amongst other crisp and fresh notes.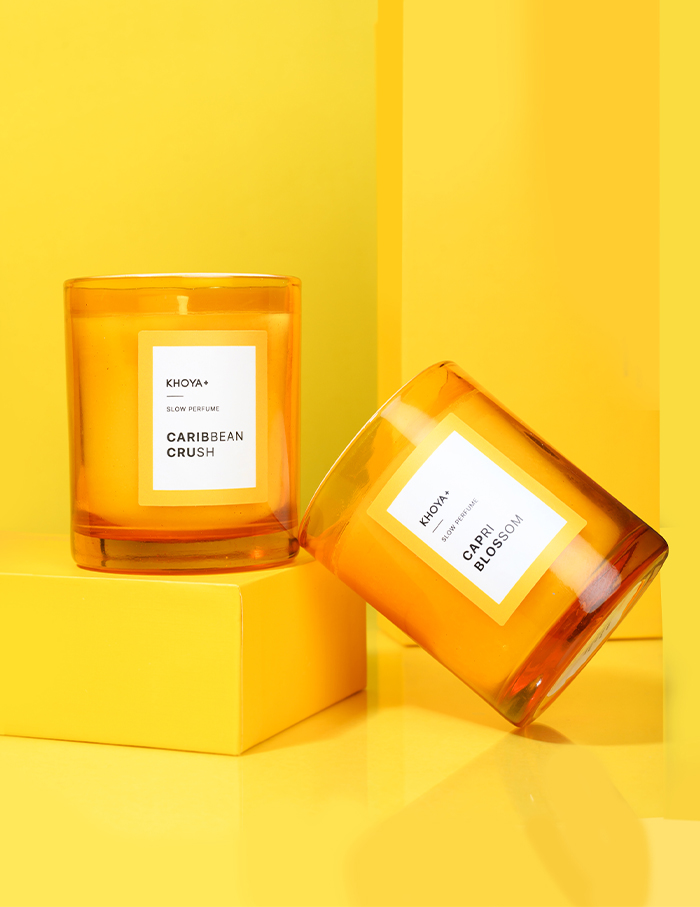 Gado Living
Unlike the other quintessential candles, Gado Living creates luxurious candles that balance the scent to uplift the mood of any room. Their fragrances vary from musky, woody scents to more subtle, classic, seasonless candles, which can invigorate the mood with a curated Spotify that comes with the packaging.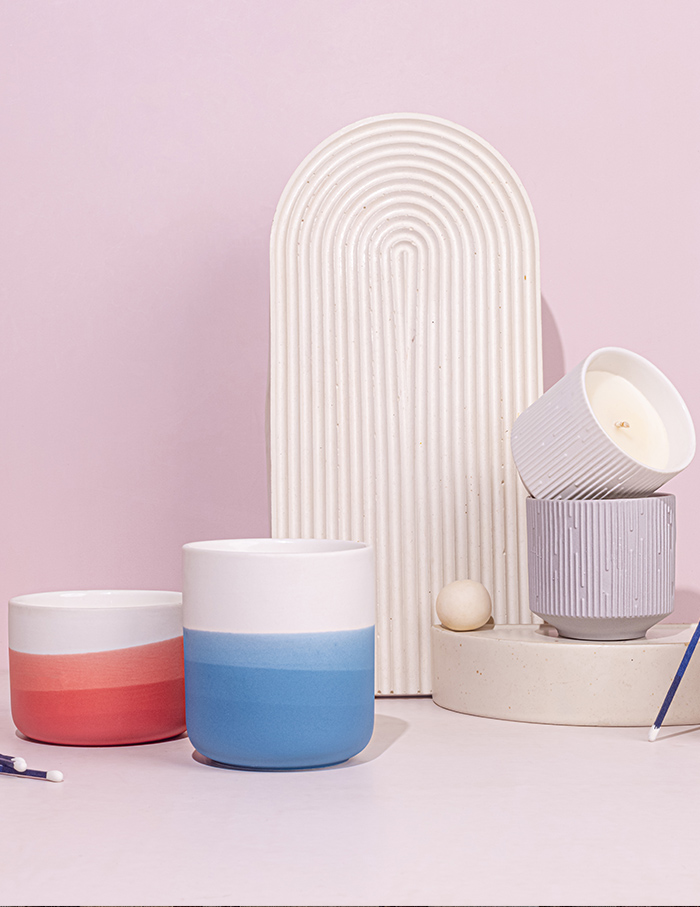 Nicobar 
Their fragrant candles are enveloped in ceramic jars with wooden covers. With a hint of dreaminess, their candles fill the air with the invigorating scents of grapefruit, neroli, and other exotic scents. These soy wax candles last longer and burn cleaner than petroleum-based paraffin candles, and they are less likely to trigger allergies.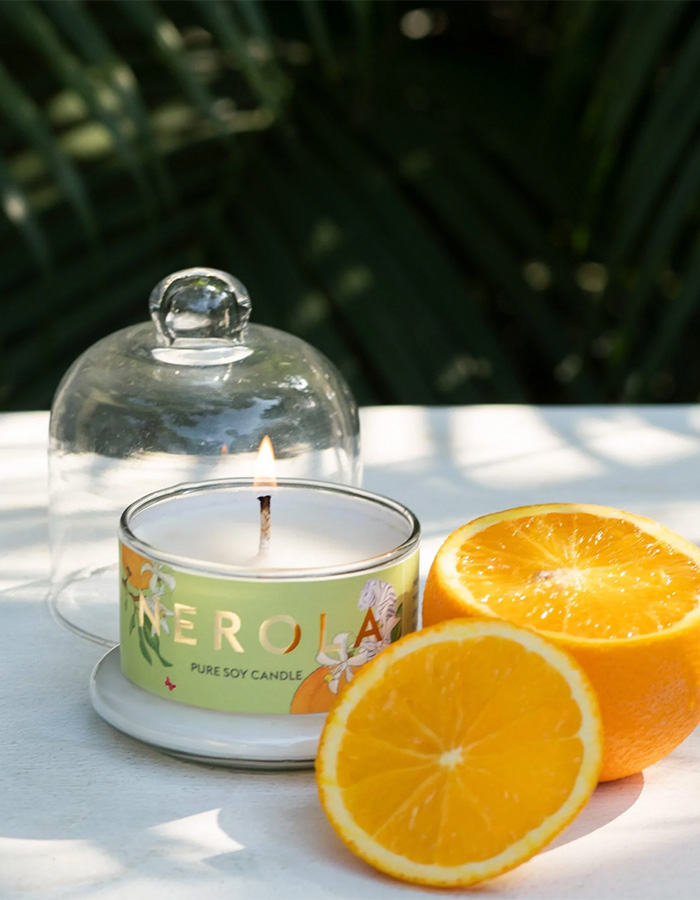 Good Earth
Pioneers in home decor and well known for their aromatic candles, which are enveloped in  varied plethora of overwhelming scents that are handcrafted and poured into aesthetically pleasing glass votives. These can be repurposed and used as a decorative elements, making them sustainable.
Some of their well-known fragrances include '"samarkand", a scent inspired by the fabled city along the ancient silk route, with a note of fruity black currant and "Yasmin", which has an uplighting jasmine fragrance.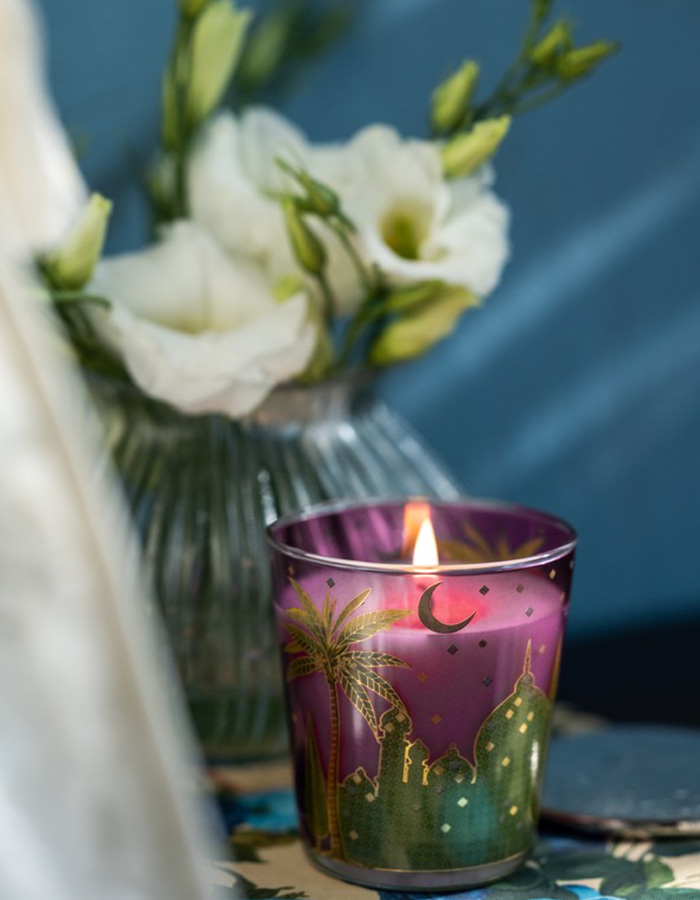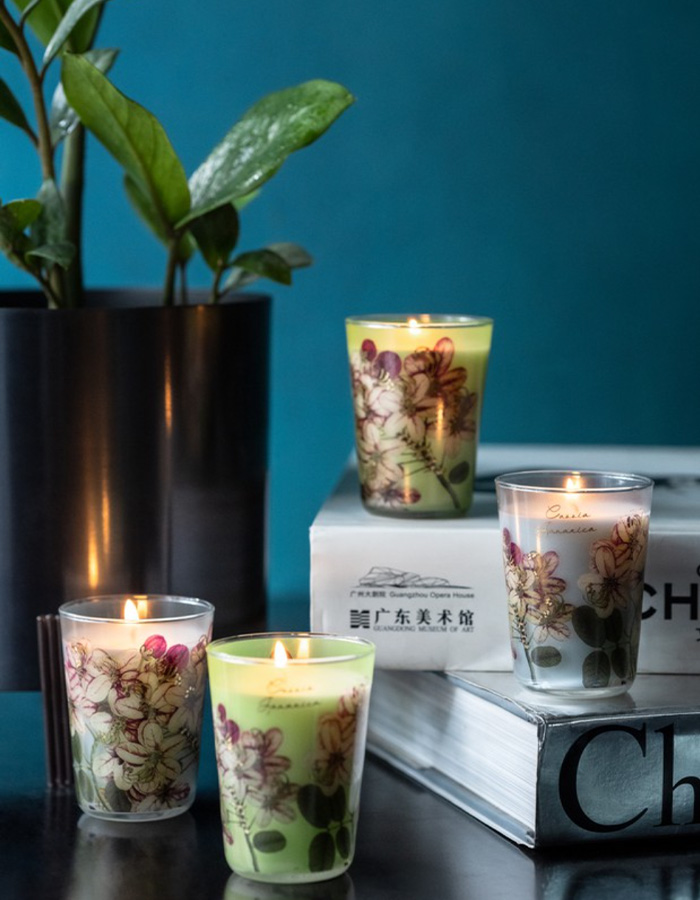 Kama Ayurveda
With a range of ayurvedic treatments, they have extended the line into aroma to enliven the senses by launching the "Madurai" candle. A luxurious Soy Wax candle that infuses the air with the iconic fragrance of Indian Madurai Jasmine and "Kannauj" a fragrance created from the handpicked roses of Kannauj city.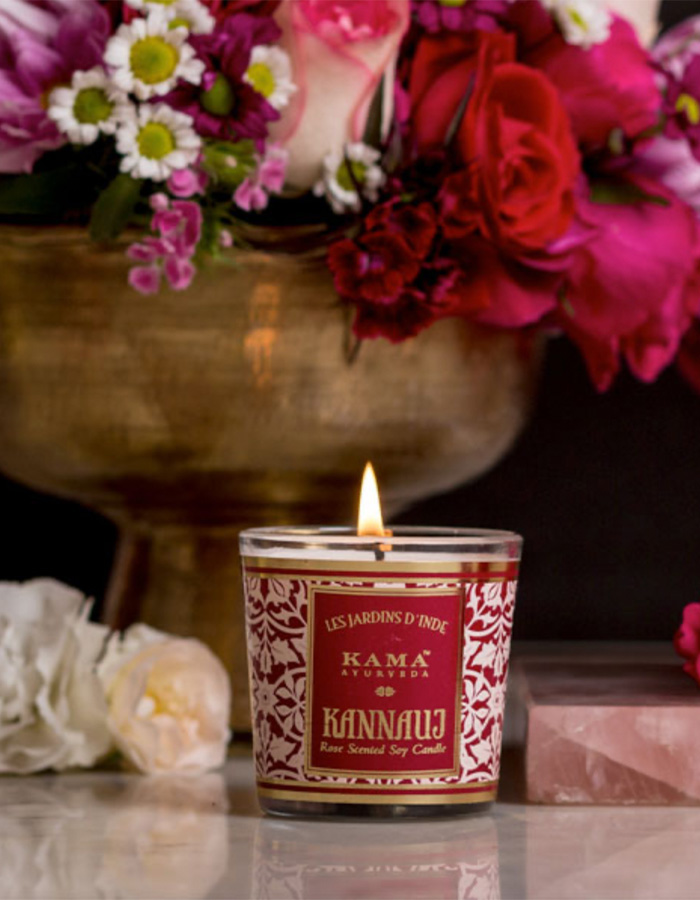 Kastoor
Avant-garde in design and potent scents that flirt with thoughts, such as the "white gold gilded Ellora" candle in the fragrance of orchid by Tej. This candle is inspired by the exquisite Ajanta and Ellora caves in Maharashtra. "The Saree" candle, with a strong velvet oudh scent, is another well-known scent that wakes up the senses and makes a statement as a centrepiece in the living area.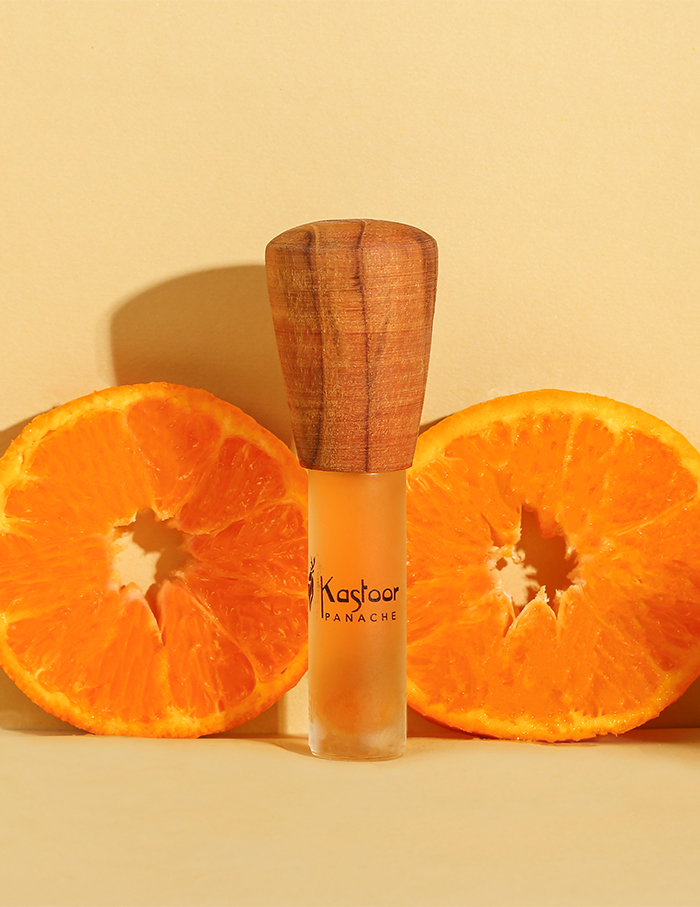 Kimirica
Captivating a fragrance in their natural soy wax, these candles are hand poured into the luxury amber jar, making them a quintessential addition that reflects a luxury lifestyle. Scents such as "The Floral Passion" have floral notes of bergamot, red peony, and amber which can tease the senses.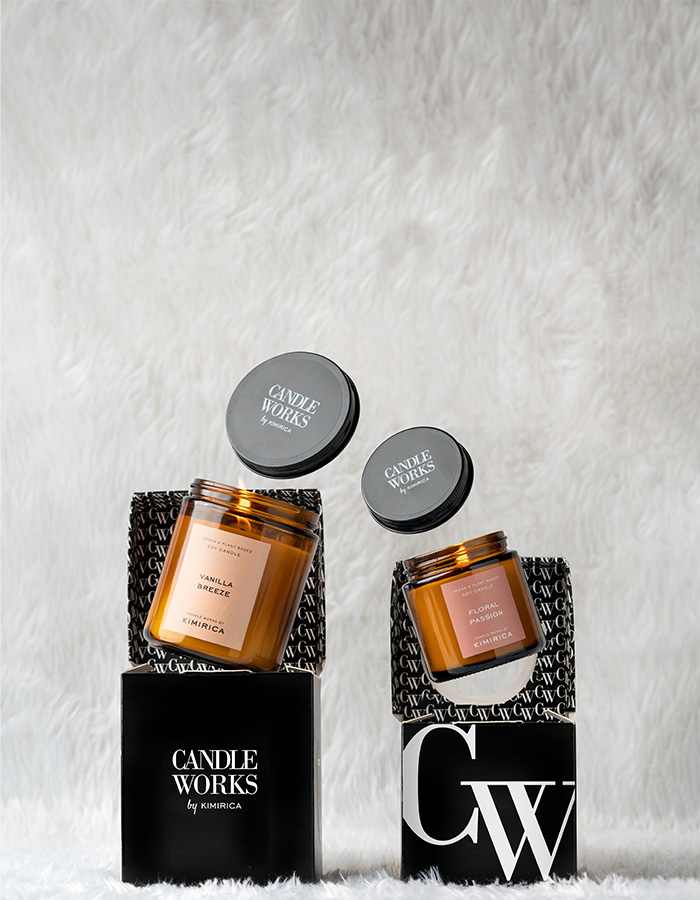 L'Occitane
The high-end scented candles from L'Occitane are filled with adventure. The scents from their collection are meant to transport you to the outdoors, bringing with them memories of fields, harvests, and gardens. There is a candle for each mood which can evoke a tranquil experience, such as "the harmony candle," which has notes of thyme and juniper berries from the scrubland.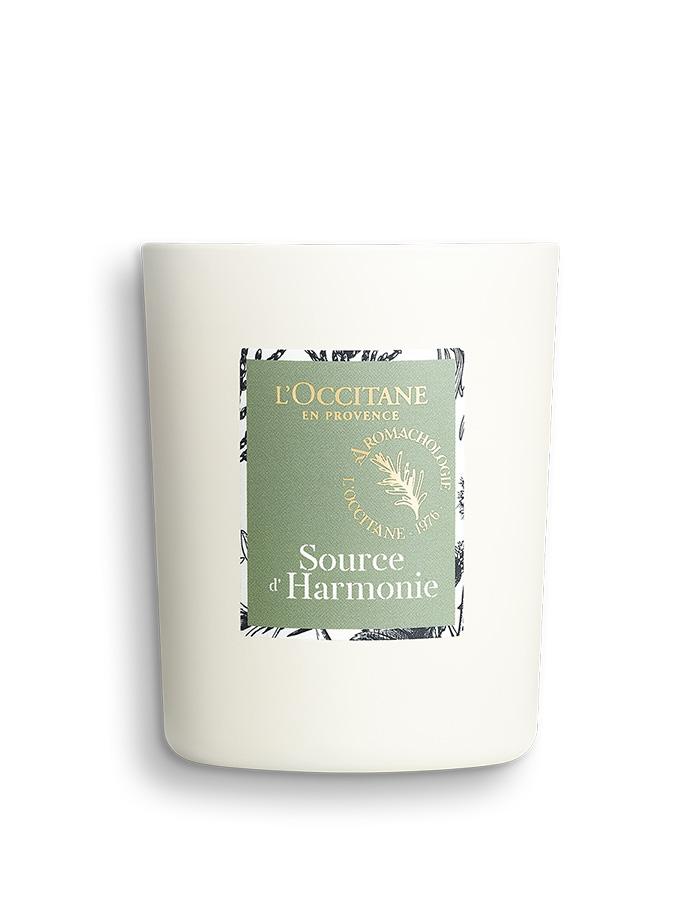 Naso 
An artisanal perfumery that crafts fragrances with exquisite ingredients. Some of the best-known scents include basil steeped in sambac and saffron infused in musk and amber. Their scents are subtle aphrodisiacs that induce euphoria, soothe the senses, and reduce tension, all while fostering intimacy and bringing people closer together.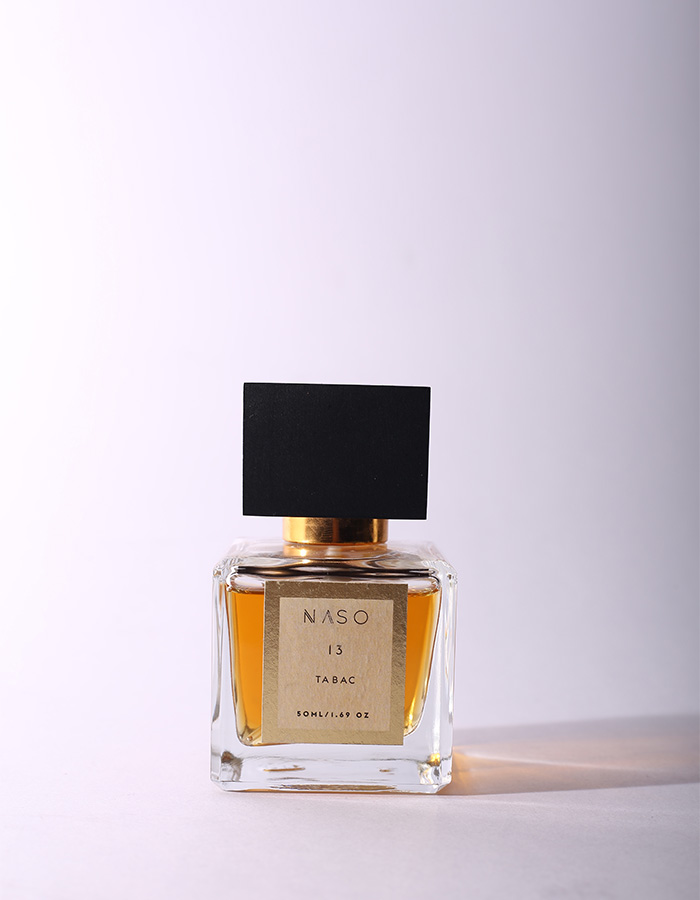 Serein
Wax candles made by Serein Decor are handwrought keeping in mind the idea of calm. These candles are an ideal addition to a relaxing spa session. Richly flavoured candles are offered in varied scents, including 'Vanilla Glow', 'Sparkle and Spice', and 'Winter Forest Glam'.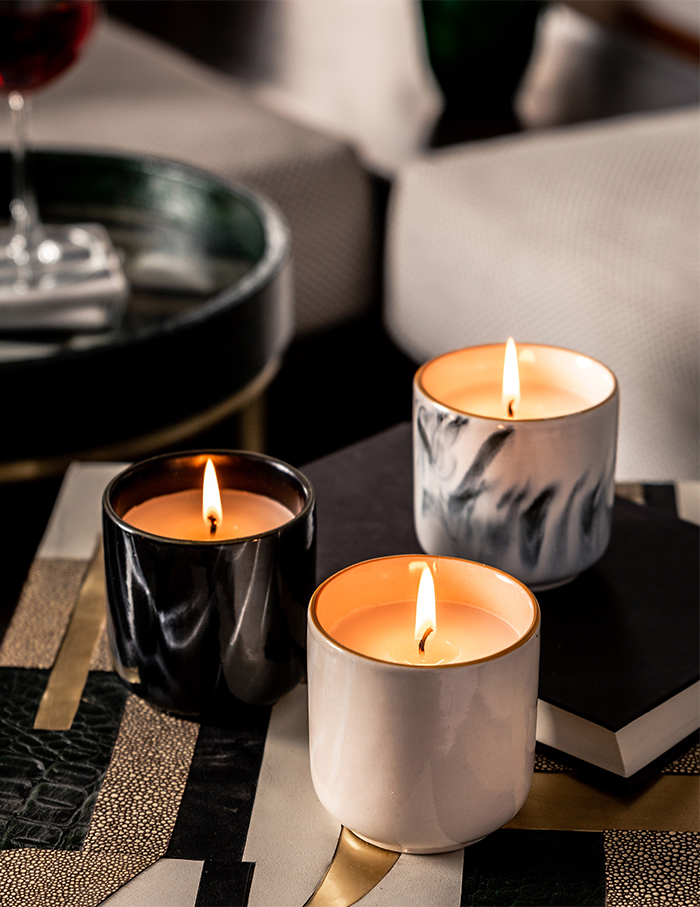 Seva 
Candles from Seva come in three distinct styles, ranging from metal and glass to marble. There is something for everyone. Popularly, the metal collection varies in shapes from a bowl to a two-tiered configured candle. The fragrances range from fruity to more sophisticated aromas.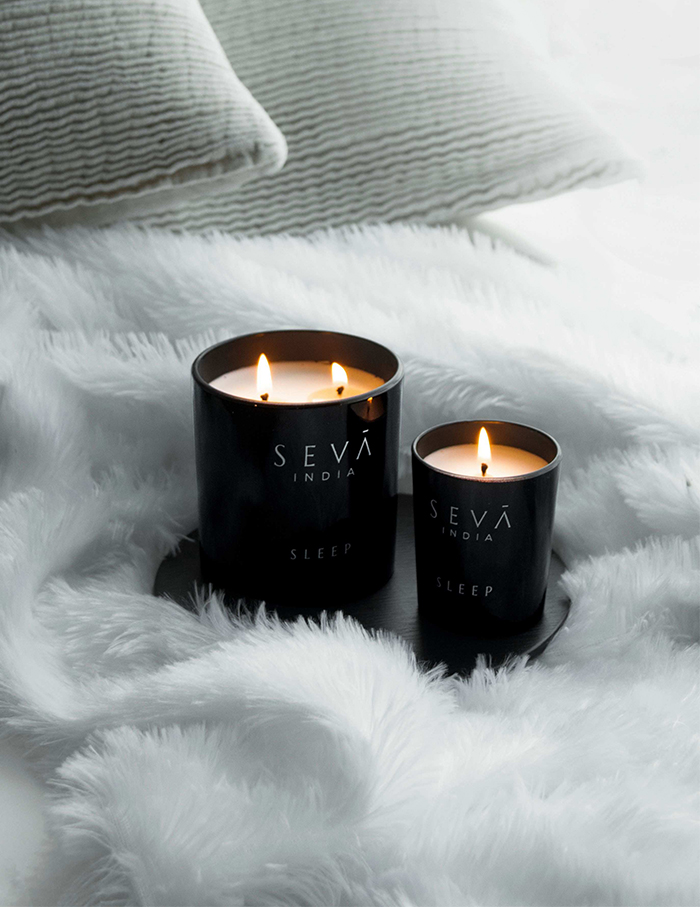 BARO MARKET 
Founded by Srila Chatterjee, bringing craftspeople and designers together from across India, BARO MARKET produces stunning works that are ideal for modern life. With their intoxicating blend of secretive lotus blossom and sweet peonies "The Lotus and the Wild Breezy" candles are ideal for a romantic, while the "Fragrance Lemongrass" candle is ideal for a fan of sunny citrus scents.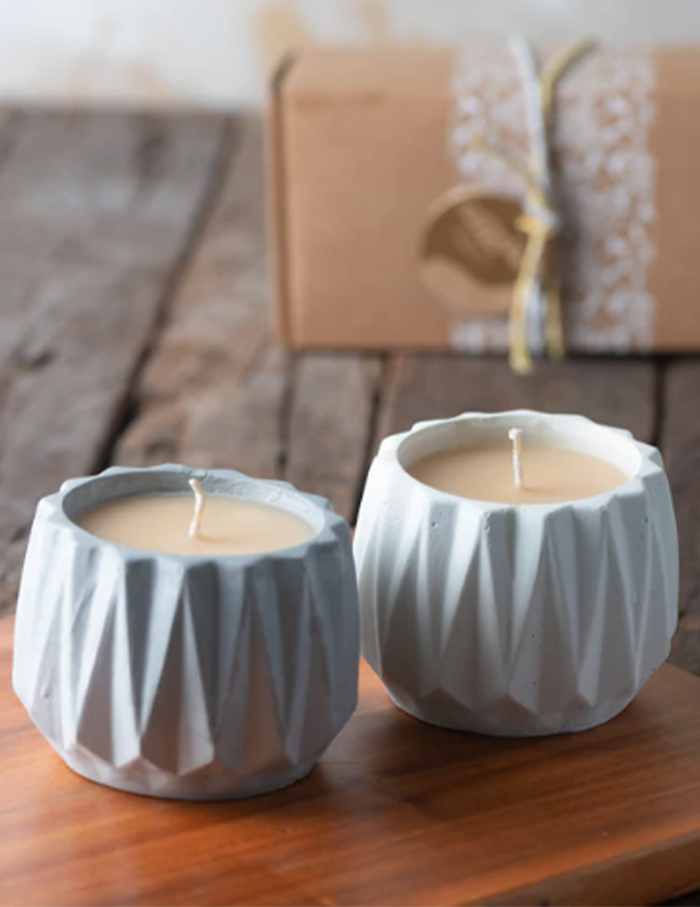 Bombay Perfumery
Candles from Bombay Perfumery are designed to evoke memories, well-known for their characteristic fragrances and perfumes, such as "pondicherry yellow' with hints of turmeric and hazelnut and base notes of myrrh, sandalwood, cedarwood, and tonka bean, to blushing oud, another aromatic candle that evokes a note which convolutes the sweetness of raspberry with a tinge of orientalism of oud.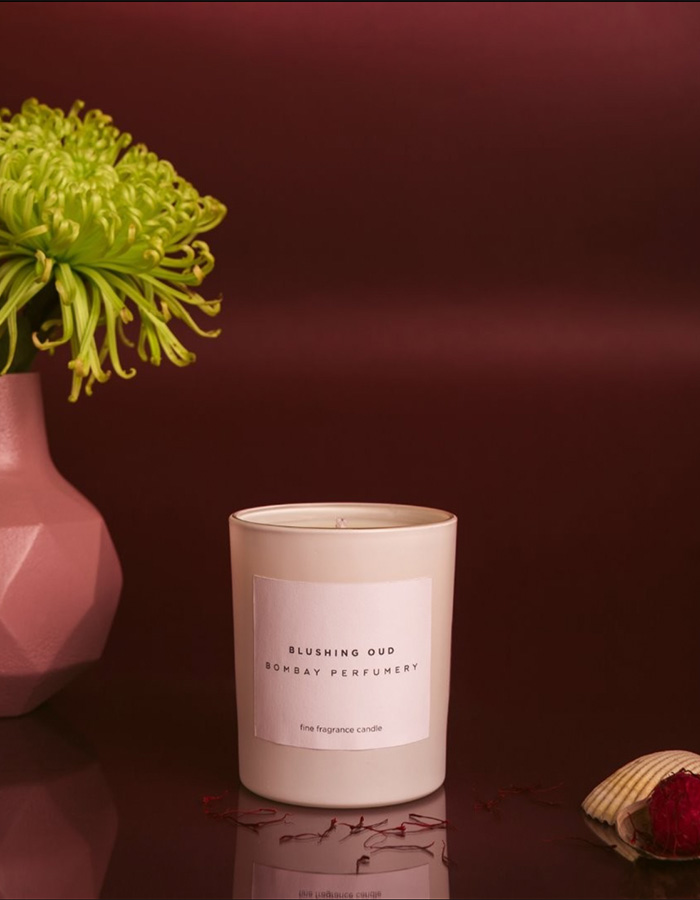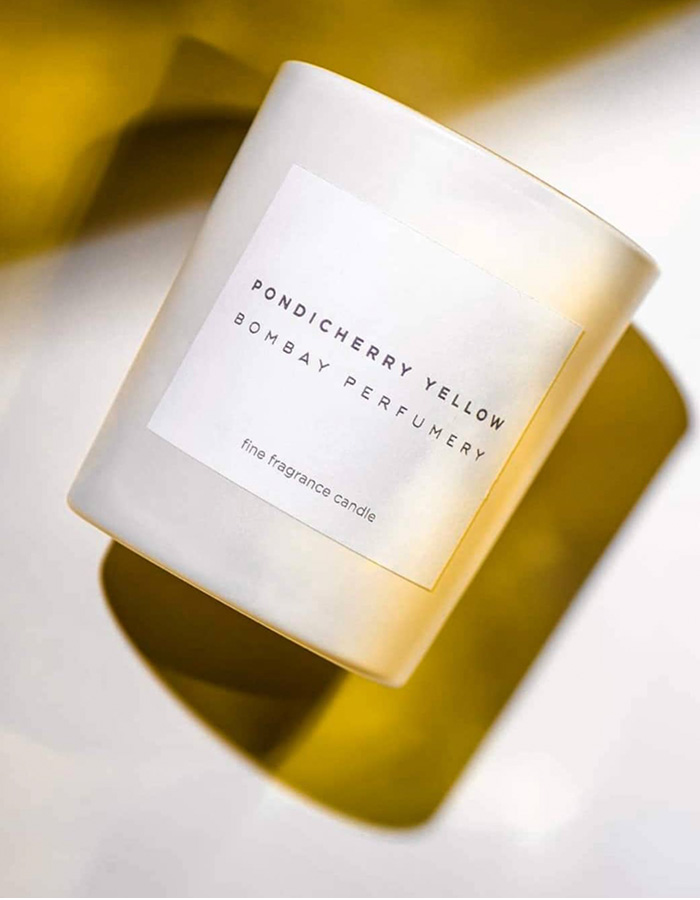 Fabindia
Add an ornate candle stand and pair it with a vanilla pillar wax candle, not only will it become a conversation starter at the dinner table but also set the mood at your party. Whether decorating a living room or bedroom, the tray candle, made from wood and wax, will be the perfect finishing touch.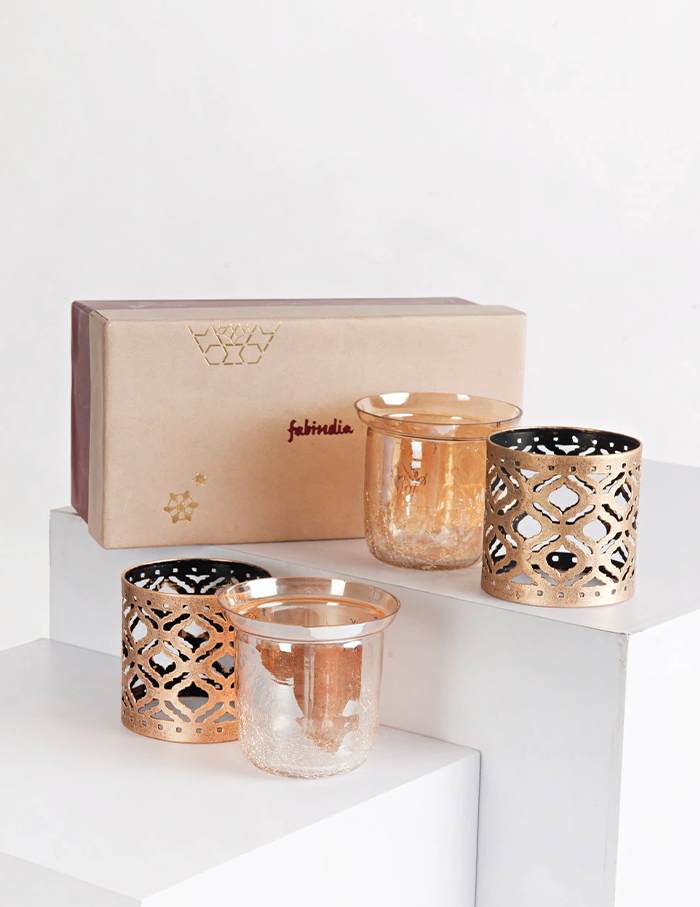 In the mood for some more shopping? Step into the shopping season with this stimulating edit of colourful and floral decor