Food
Mithais play dress up—Dive into a colour bombed edit of the best artisanal mithais and desserts in India
AUG 10, 2022
| By Pratishtha Rana
The first spell of the festive season has arrived and with Rakshabandhan knocking on our doors, it'll be a sin to not keep our tables decorated and stocked with the best artisanal mithais and desserts in India.
Celebrating festivals in India probably means different things to different people. Some like to go all out with their plates full of a variety of sweet edibles, some love to experiment with all that's new, while some of us only wait to gorge on that one favourite mithai (or dessert), artisanal but desi at core.
Lucky for you, ELLE DECOR India is prepped for the season to help you savour the best artisanal mithais and desserts in India. Check out our curated edit of the glacé sweets, you'll probably want to overdose on (at your own caution!) below…
You may also like: The best coffee blends in India you should be pouring in your cup right now!
GENDA PHOOL, Earthy Bliss
Colours, flavours and uniqueness burst with much delight at the newly launched contemporary Indian mithai brand Genda Phool. Founded by Shweta Agarwal, every creation is a proud fusion of the country's traditional mithai-making techniques with an ecstatic hint of reimagined flavours.
Find out more here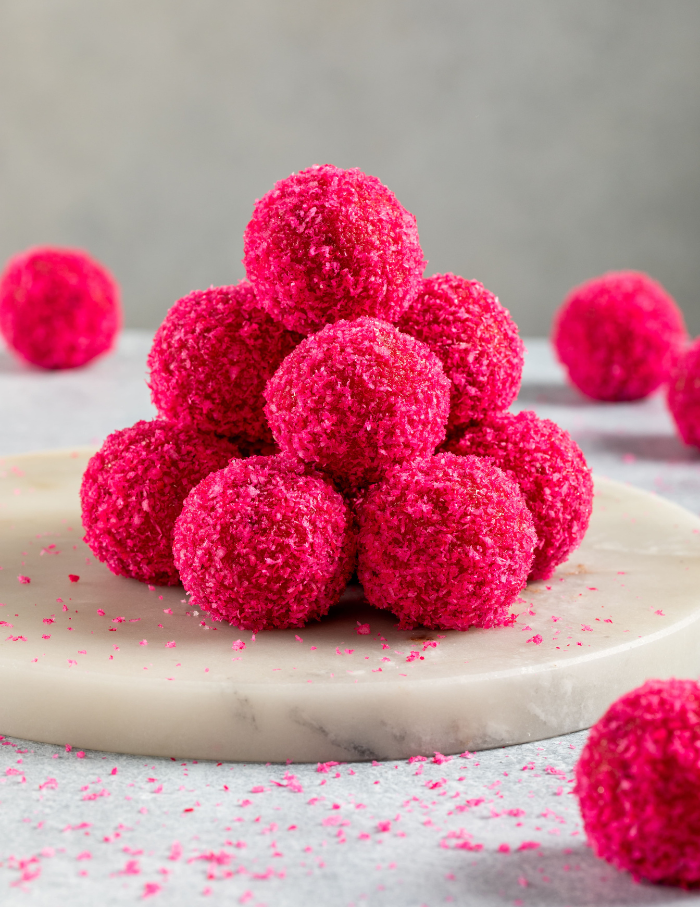 MONER, Jardin Du Rose
From the house of Monèr, one of the first dedicated dessert bars and bistros in India by chef Freny Fernandes comes a dessert that is equally exceptional to look at and taste—presenting Jardin Du Rose.
Find out more here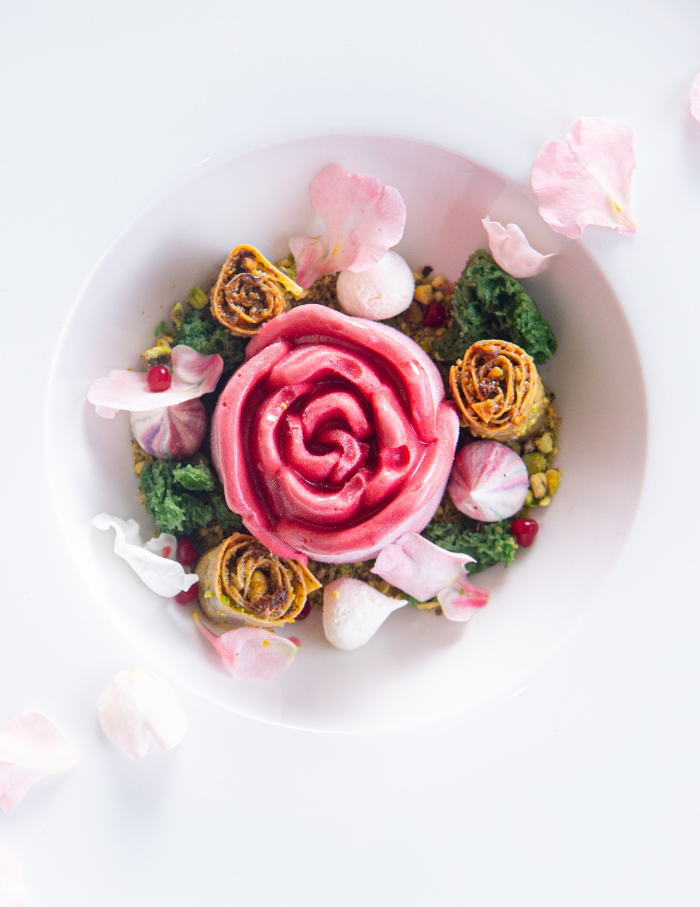 BARFILA, Matcha tea green fudge (barfi)
Bright and bold, the green tea fudge by Barfila is probably the best of both worlds, with generous tinge of matcha flavour and concept of barfi moulded into one artisanal mithai.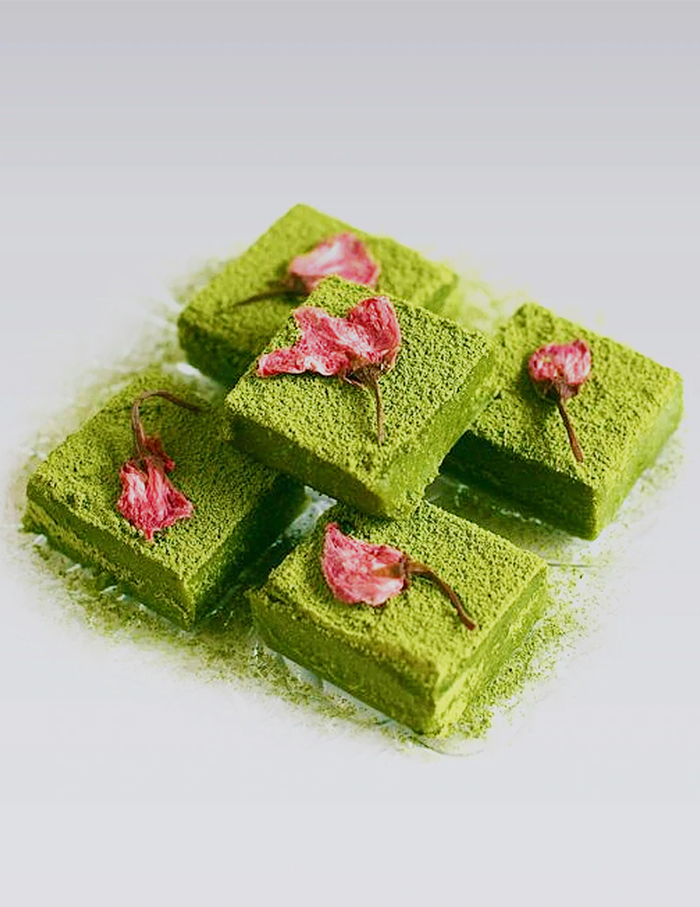 NIHIRA, Lavender ladoo 
The classic motichoor gets a stunning spin laced with lavender extract that gives its a striking purple tint that neither your taste buds and your eyes will forget!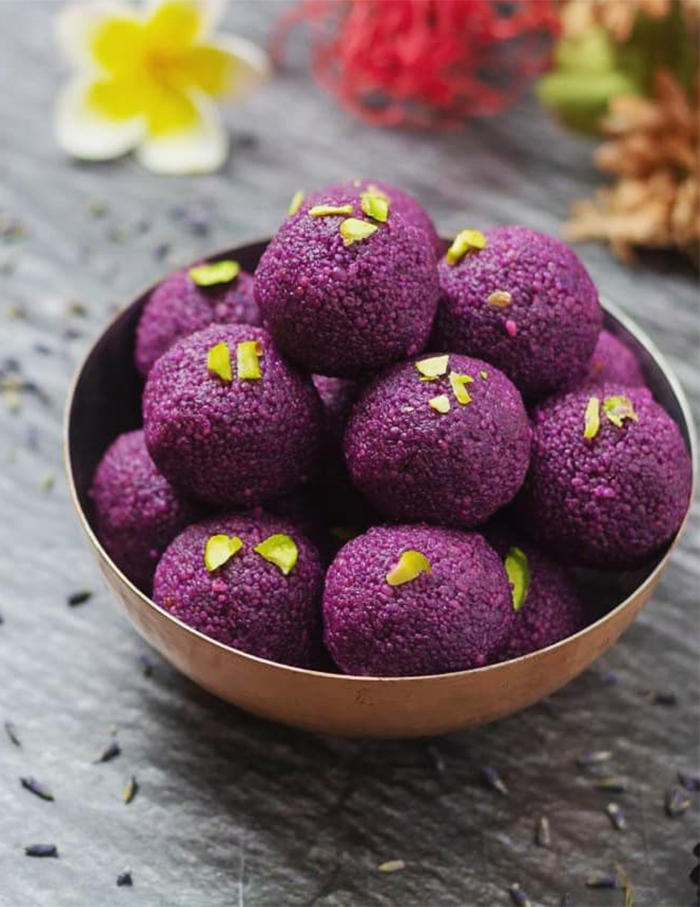 BOMBAY SWEET SHOP, Nolen gur, coconut kheer kadam
If you can't be in Kolkata, let the city of delectable sweets come to you. Bombay Sweet Shop brings its luscious take on handmade Nolen gur-coconut kheer kadam, rolled into adorable balls of malai ped,  stuffed with palm jaggery-infused rasgulla and touched up with desiccated coconut!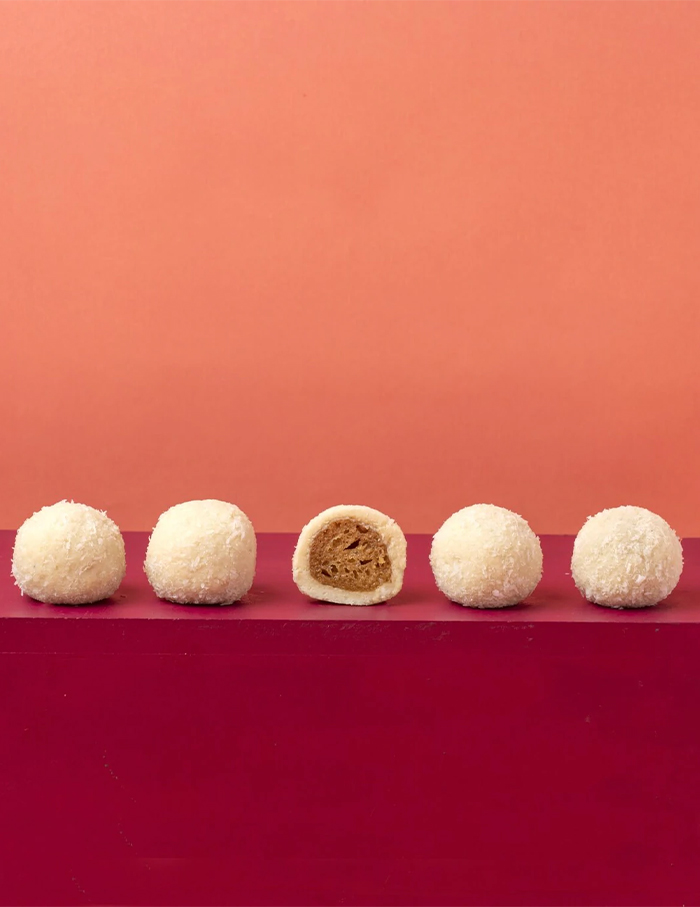 SAUGAAT, Lemon de leche
With a palatable portfolio of Indian artisanal mithais, macarons and brownies, too, Saugaat by Bikanerwala is a sweet destination to bookmark. However, our eyes are fixated on the lemon de leche, a rich blend of smooth milk solids and that electrifying tang of lemon.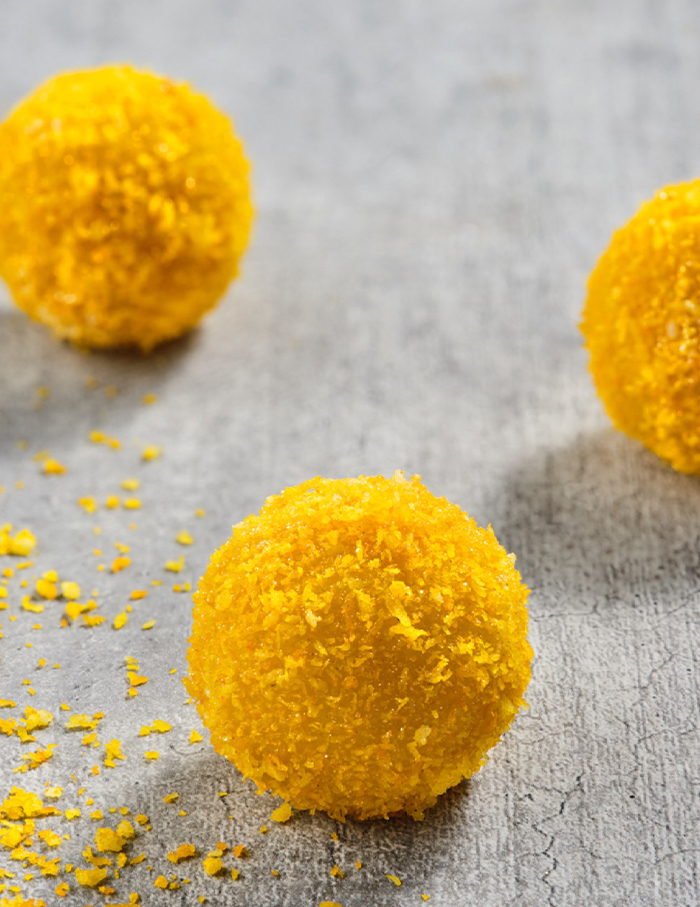 KHOYA, Pink coconut ladoo
When your favourite things are splashed with delightful colours, the joy of savouring it doubles up. Khoya introduces pink coconut ladoo, made of coconut, filled with dry fruits and then rolled on a carpet of coconut again!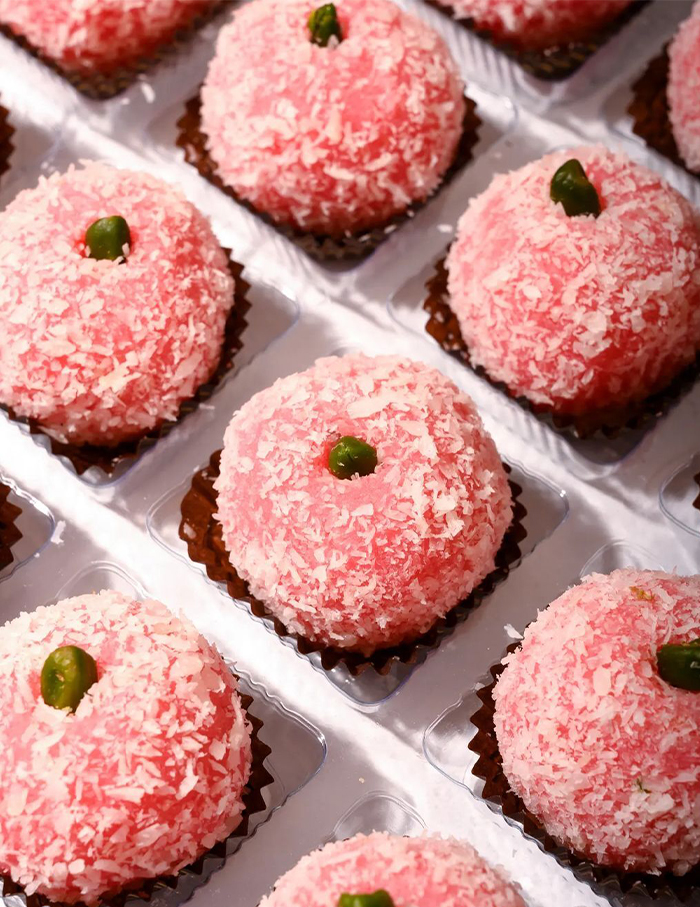 GUR CHINI, Wild rose and honey gunjiya
A staple during festive season, gunjiyas are a favourite at every home, and Gur Chini wants you to add some twist to it with their special wild rose and honey gunjiya. Deep red hued and stuffed with taste-tickling mixture, these sweets are sculpted into gorgeous compact shapes that you'd have a hard time deciding whether to gorge on it or not!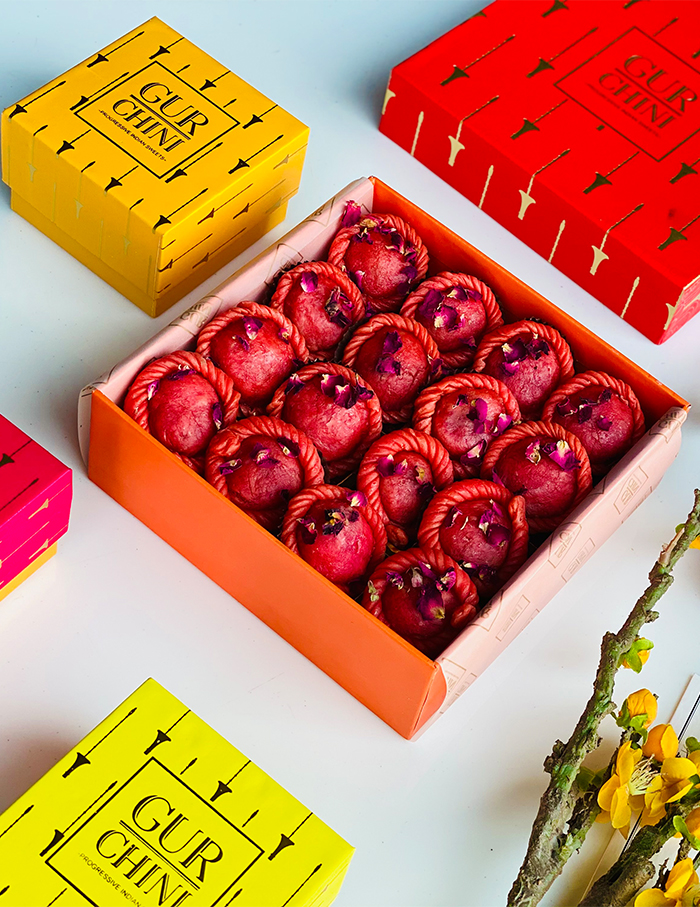 You may also like: Loved our edit of artisanal mithais in India? Now cook yourself the best recipes with ED's curated list of cookbooks