Food
A coffee episode: The best, innovative coffee blends in India you should be pouring in your cup right now!
MAR 14, 2022
| By Pratishtha Rana
There's no alternative to coffee. Coffee is the alternative to everything else. These wise words of sweet (or bitter) awakening come from the clucking of my keyboard while I indulge in my cup of routine caffeine.
If you've been looking to stock up on some good dose of coffee brews to get through the work from home hours or while enjoying your solitude, check out this curated edit of the best coffee blends in india and equipment that you can use at home with ease and finesse.
Bili Hu
Grounded in the essence of India, unique palate-tickling coffees by Bili Hu, a brand founded by Bharat Singhal, sources from plantations across India. From a selection of coffees, including Harley Estate, Mysore Nugget Extra Bold to Monsooned Malabar and more, the roasts are available for hot and cold brews, both.
The brand also curates its own at-home-perfect coffee equipment, from a hand grinder, reusable cold brew coffee bags and Chemex filter paper to wooden collar Chemex to mokapot!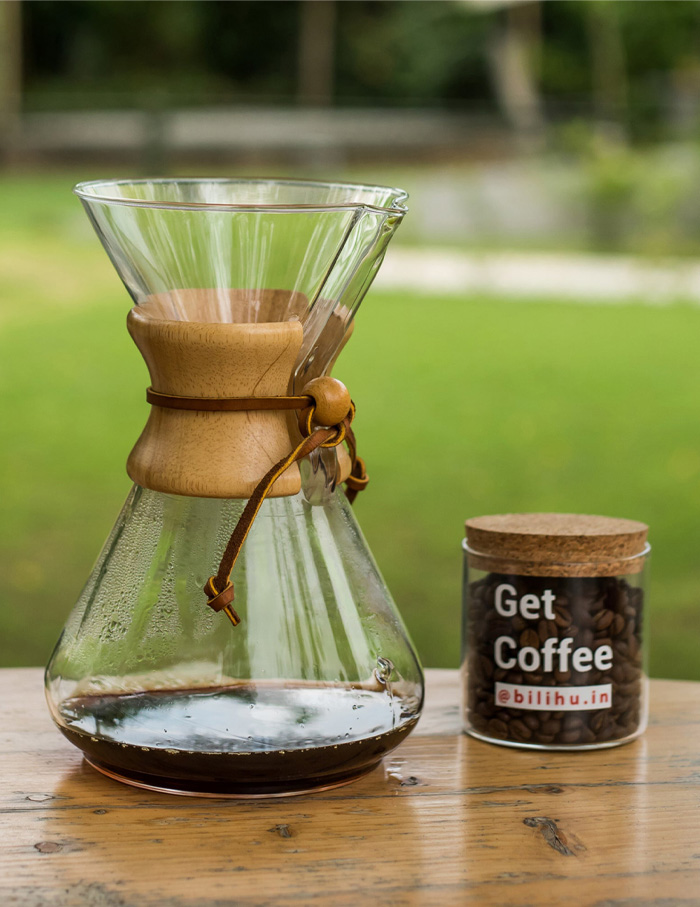 El Bueno Coffee Roasters
There's good, better and then, oh-so-good! El Bueno Coffee Roasters by Manvi Gupta exemplifies the latter, where the brand name translates to 'the good' in Spanish. Making coffee a rather fun experience, El Bueno christens its blends as Hello, Monday, Bloombae, Sweet Sangria and suchlike. Besides its blends, it also offers coffee equipment and speciality coffee concentrate!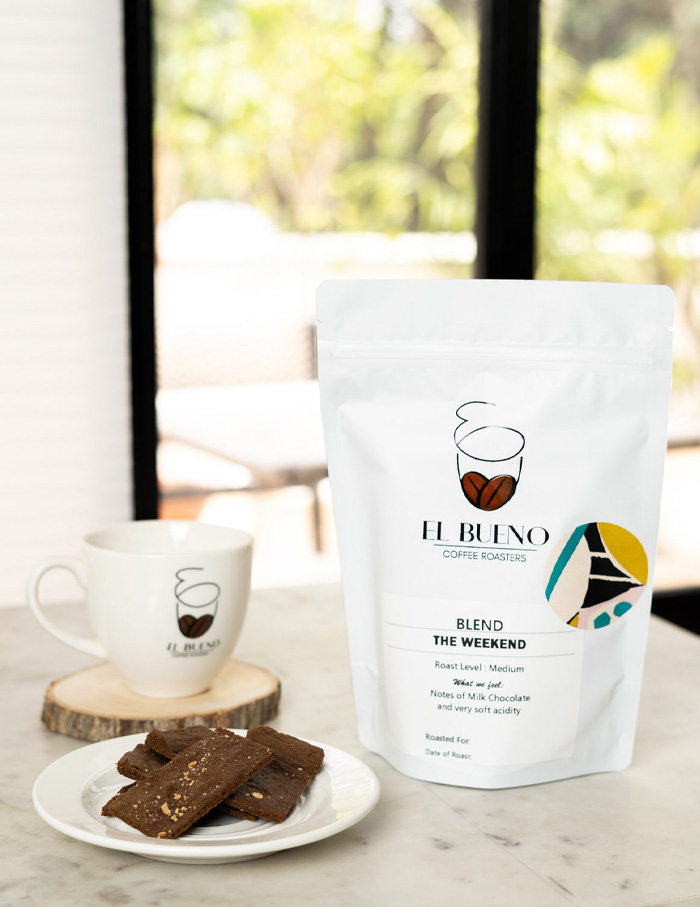 Nandan Coffee
The winning goal at Nandan Coffee spells the joy of indulging in quality coffee while being conscious of the environment. A brand run by Yahvi and Parthivi Mariwala, Nandan produces intriguing coffee blends such as Royale, Gold and L'lmore working in tandem with coffee expert Sunalini Menon, dubbed as Asia's first lady of coffee.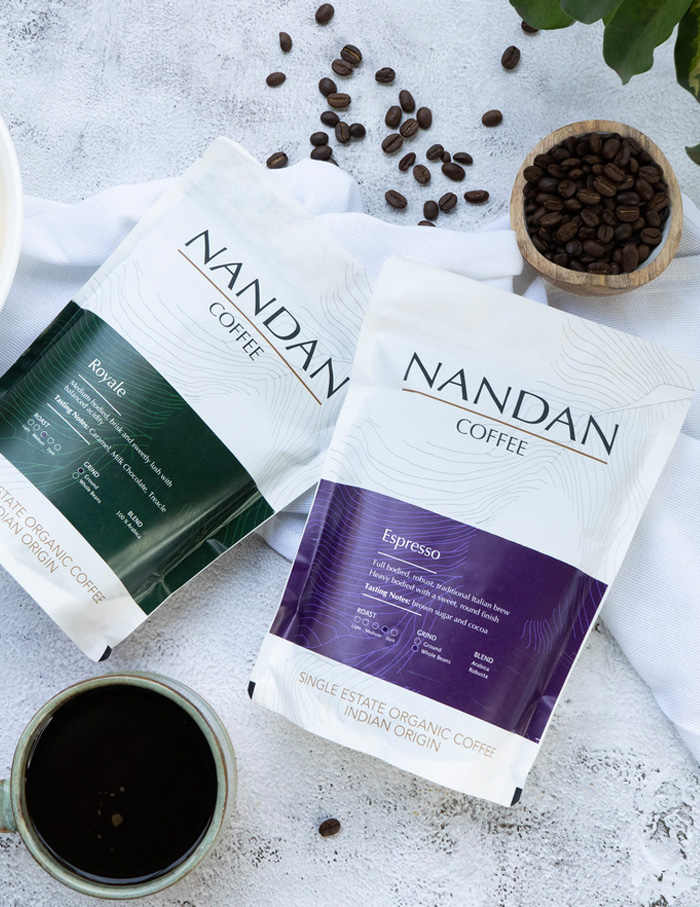 SLAY Coffee
Coffee but make it easily available and double the fun! SLAY Coffee founded by Lakshmi and Chaitanya, is where certified baristas whip up the tastiest brews from freshly roasted and ground premium coffee beans. They call it coffee outside the cafe, or the cloud cafe, curating not just the delicious coffee blends, but also their prosonalised packaging, merchandise, instant freeze dried coffee concentrate and more!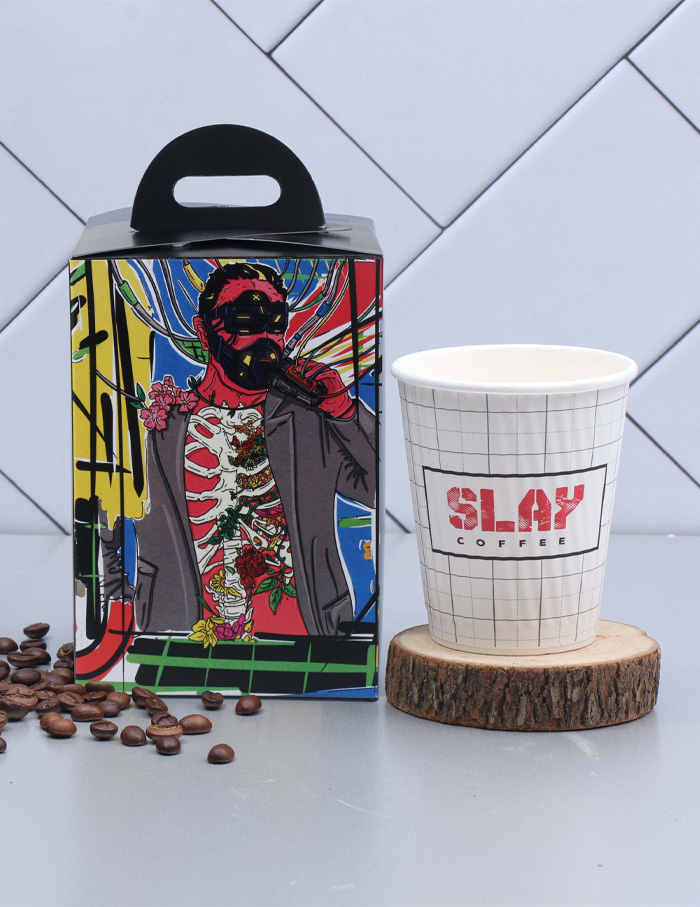 Toffee Coffee Roasters
Inventive and well, taste-tingling, Toffee Coffee Roasters founded by Nandini Shrivastava and Rishab Nigam birthed in Bandra back in 2019. With a focussed thought to only brew and serve the most freshly roasted coffee, the brand has bolstered to offer not just coffee blends but a host of coffee equipments, a coffee blog to help you learn your java better and some specialty blends and microlot coffees that are defining the coffee trends today!
We particularly are also eyeing Toffee Coffee Roasters' Cabernet Sauvignon-Wine Barrel Aged Coffee, coffee sourced from highest hills of Karnataka laced with the ageing process in Cabernet Sauvignon Wine Barrel. Heady but delicious, sounds like your next cuppa?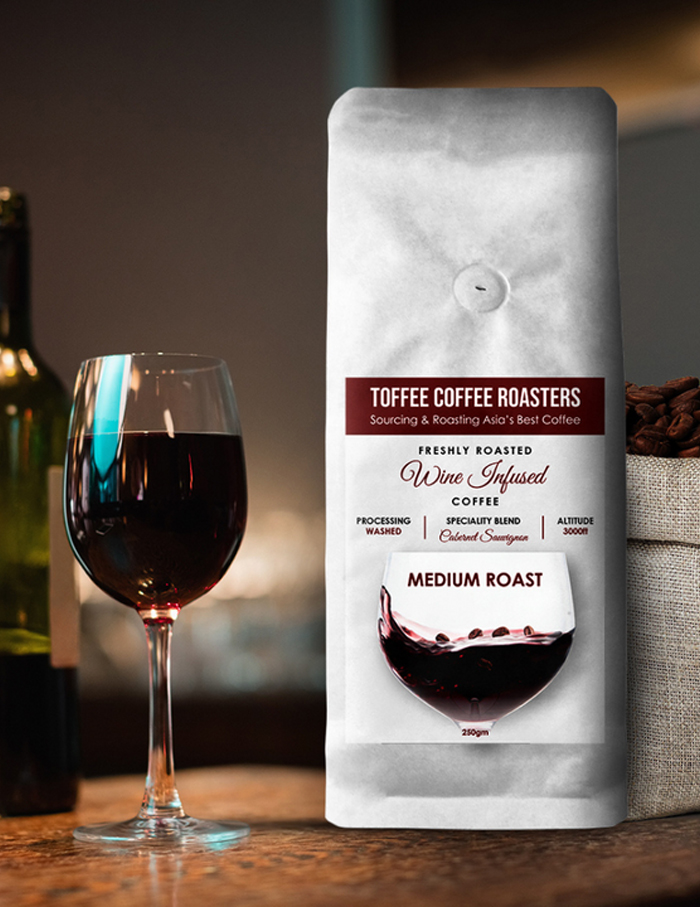 Ellementry
Where nature meets tradition, Ellementry founded by Ayush Baid doesn't just fence off at advancing products but also inspires lifestyles. Rooted in wisdom and adapted to modern sensibilities, all of the brand's creations are an expression of function and love for the environment.
Specialising in homely luxury through handcrafted homeware range, Ellementry's modern Masai Brass coffee sets and Filters in gold emanate the taste of traditional South India with every sip.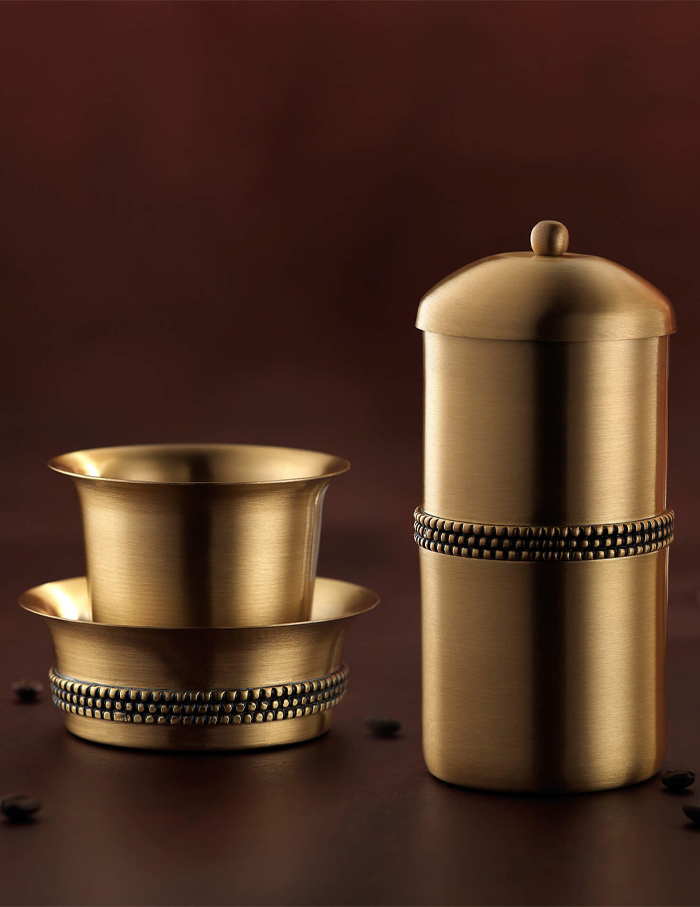 KC Roasters by Koinonia
Shannon D'Souza, founder of KC Roasters aims to reframe the closed conception touching on Indian coffee by promoting present-day international practices in partnership with our farmers.
Apart from brewing batches of hand-selected specialty coffee roasted in their top-of-the-line Roaster, the coffee house also crafts its own clever equipment in its pursuit of creating a united culture of great Indian Coffee.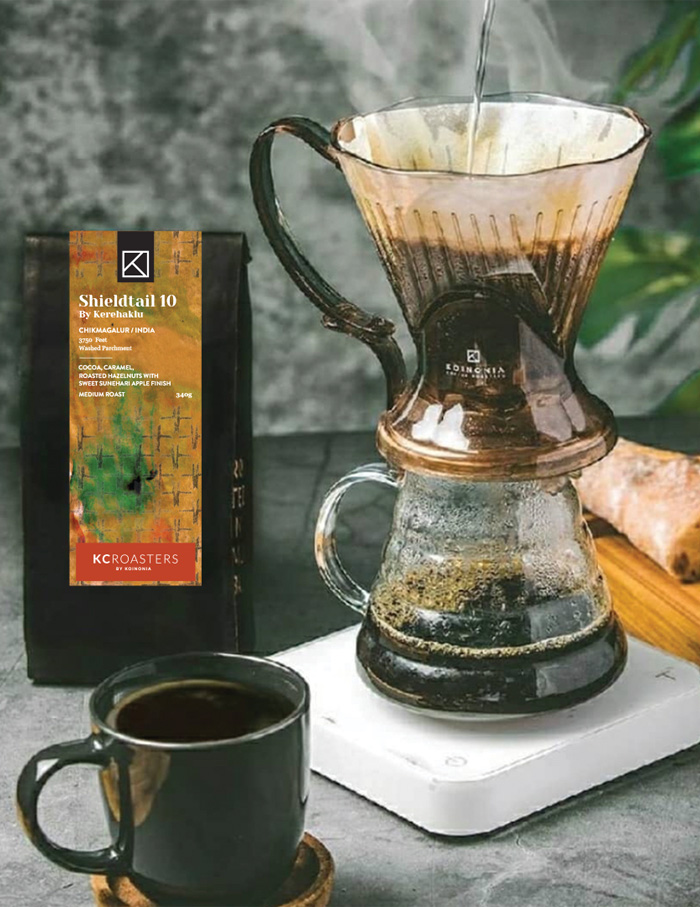 Nykaa Home
There's only one thing that goes with the best coffee blends in india and that's a good home-friendly coffee equipment. Consistent in its commitment to curate a luxe lifestyle exhibiting exceptional taste and style, Nykaa Home offers an assortment of smart coffee machines from international outfits like Nespresso, Solis, Budan, and Wacaco with a series spanning across Nanospressos, Minipressos, and other portable machines in a mélange of shades to suit every mood.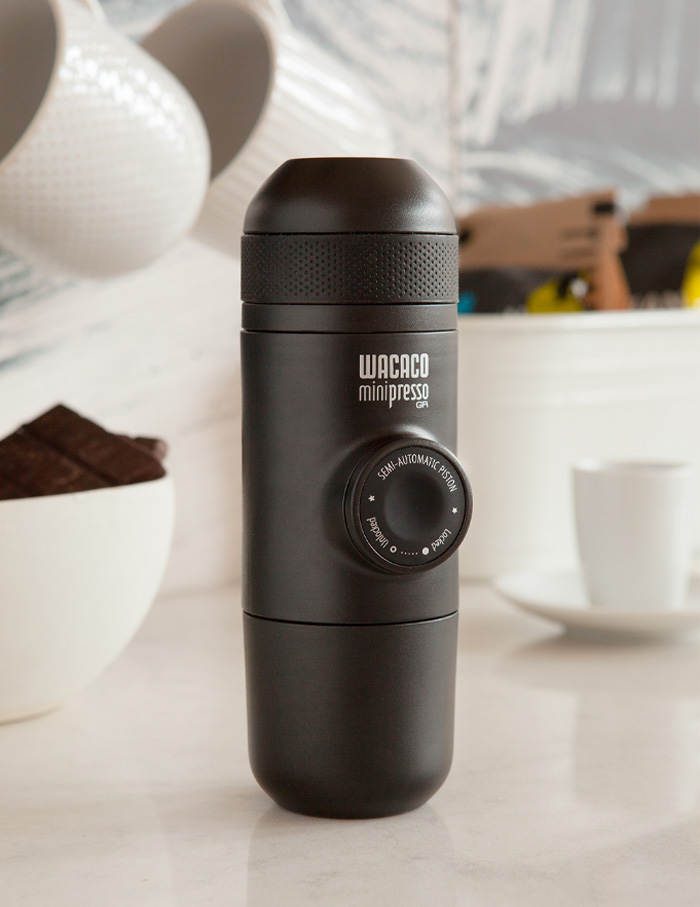 Loved our edit of best coffee blends in india? Check out If Dark Academia was a coffee shop, it would look a lot like Soros Coffee by Studio Goya