Homes
Designed by Icon Projects Inspace, Urbana Kolkata is crafted with a dash of minimalism and a pinch of luxury for a blissful soirée
DEC 17, 2020
| By Meghna Meduri
Located in the heart of Kolkata, this 3,000 sq ft property designed by Preeti and Amit Porwal of Icon Projects Inspace is a home worthy of the name. "The focus was to keep the space luxurious, comfortable, fitting to have friends and family over and, at the same time, easy to maintain as it is utilised occasionally," says Porwal.
So, engaging spaces are created by using natural and unique elements that are distinctive and pleasing to the eye. The intent was to get creative within the present framework, use the layout to maintain openness and also add zones for entertaining and leisure. 
A contemporary theme is uniform in the abode's elements. The design ideology was to create a low-cost and low-maintenance home with more comfort and luxury. Each room is built around materials like real wood and granite giving it that homely relaxed warmth. "Decor plays a major part in any space design. Addition of art lends a sense of poise and purpose, making it come alive, with expression," adds Porwal.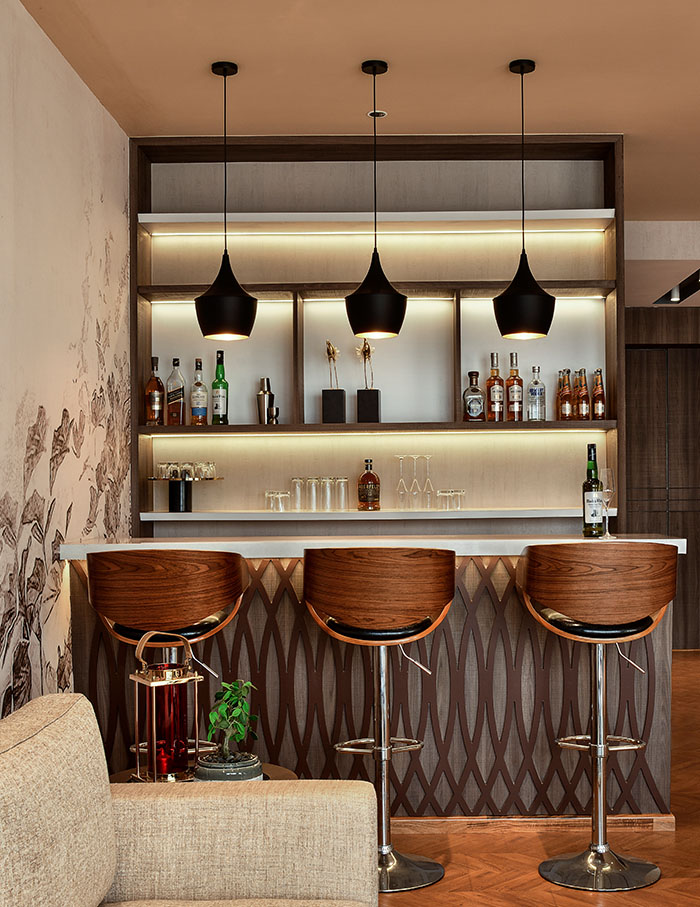 The living room takes on a minimalistic and clutter-free approach, while being as cosy as a lounge. Quirky pieces of art feature across the residence and these are highlighted with the help of wooden flooring as well as furniture in natural and muted tones. Additionally, bespoke wallpapers complement the theme of the home. The graphics have been created and printed on linen paper to be used as a scenic canvas in the living and master rooms.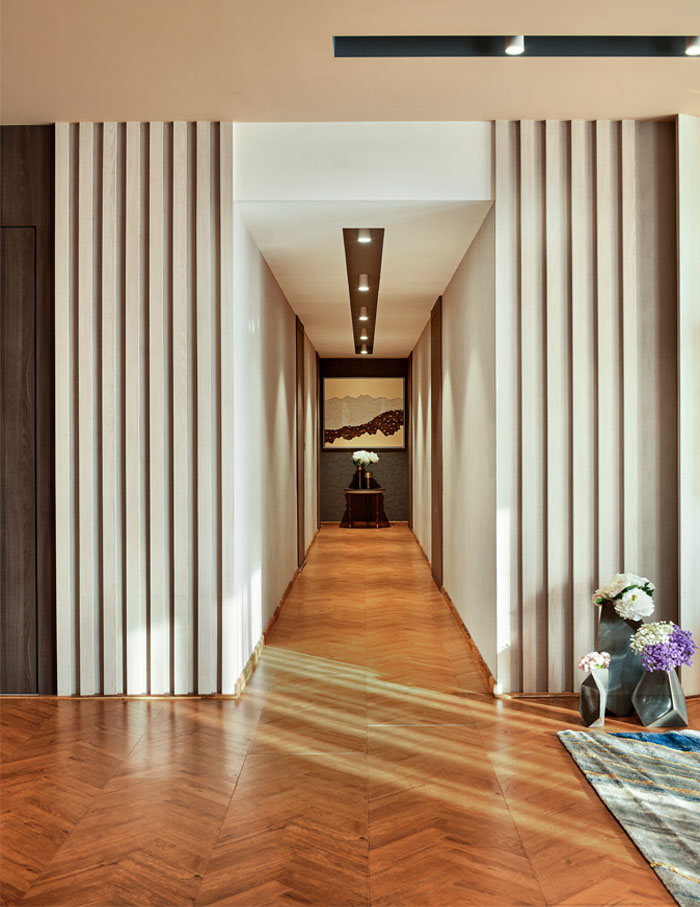 Lending subtle sophistication with the deliberate use of texture, and clean lines makes the cohesive design apparent as well as accentuates the balance of neutral shades and subtle hues against natural colours, textures and patterns.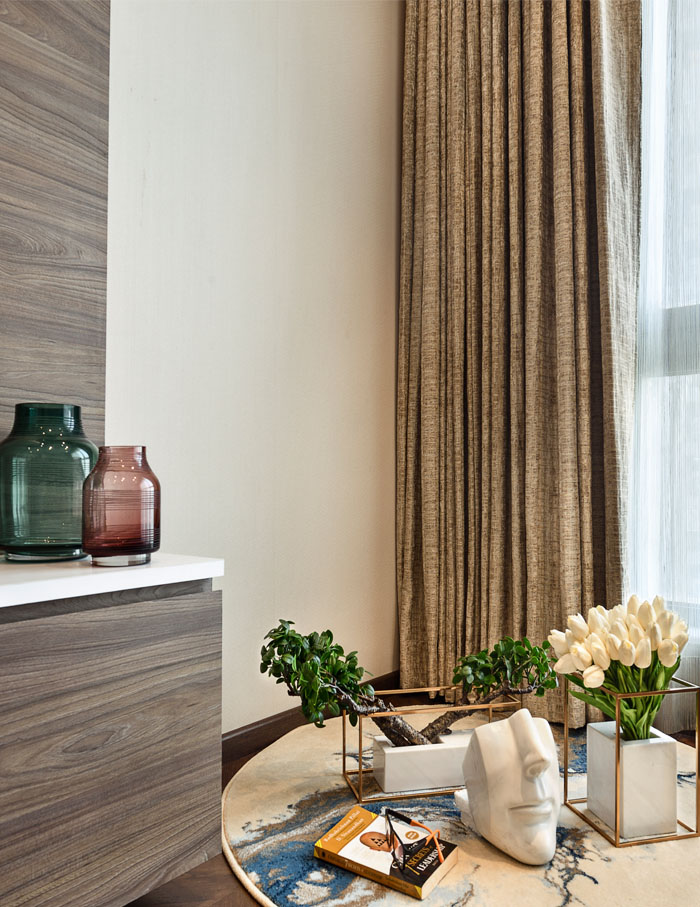 The space is designed to deploy as much natural light and air as possible. Additionally, leaf patterns, entangled roots, barks, wood veins are infused into the decor, revealing the love and inspiration the creatives derive from all things natural.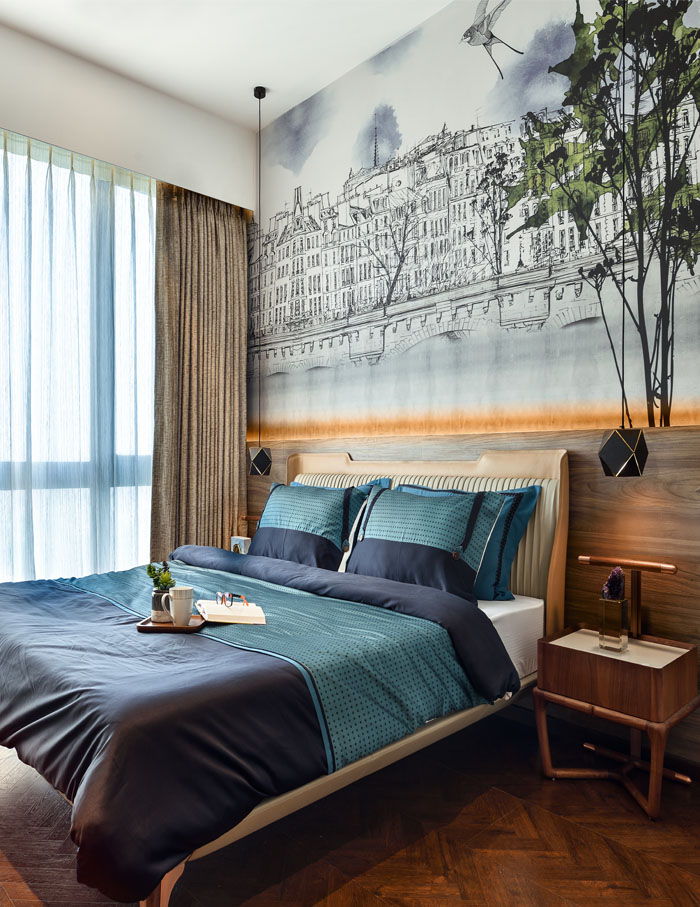 The design blends the elements of nature and modern minimal aesthetic with clean, simple style and earthy hues to create a cosy and luxurious getaway home. "We believe in balancing the transitions between various spaces. The harmony is achieved by playing with colours, textures and materials within the design style planned," conclude the Porwals.