Design
London-based architectural practice Hopkins Architects showcases the Buhais Geology Park Interpretive Centre near Sharjah
MAR 15, 2021
| By Aneesha Bhadri
The Buhais Geology Park Interpretive Centre, conceptualised by London-based Hopkins Architects, lies on a site in UAE that's not only characterised by marine fossils going back 65 million years but also ancient mountain ranges, and burial sites from the Stone, Bronze and Iron Ages.
The latest addition to learning centres operated by the Sharjah's Environment and Protected Areas Authority references its locale, the al-Madam desert plain, a region of prehistoric and geological significance.
Resembling a cluster of sea urchin fossils lying forgotten on the seabed, the park draws inspiration from the petrified remains of marine creatures.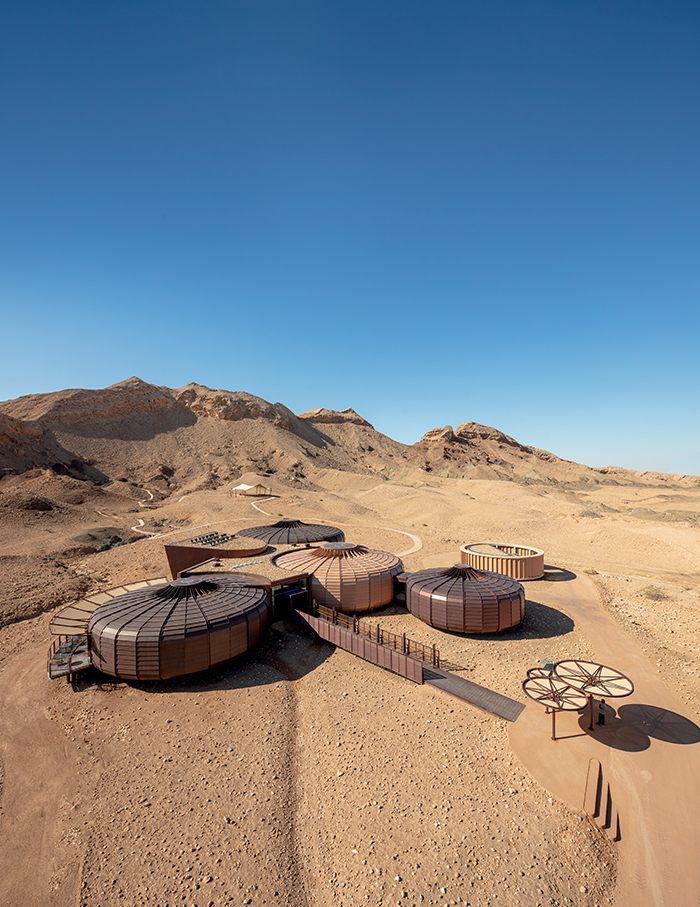 It comprises five interconnected pods that accommodate exhibition areas, an immersive theatre, a cafe and a gift shop, among other facilities.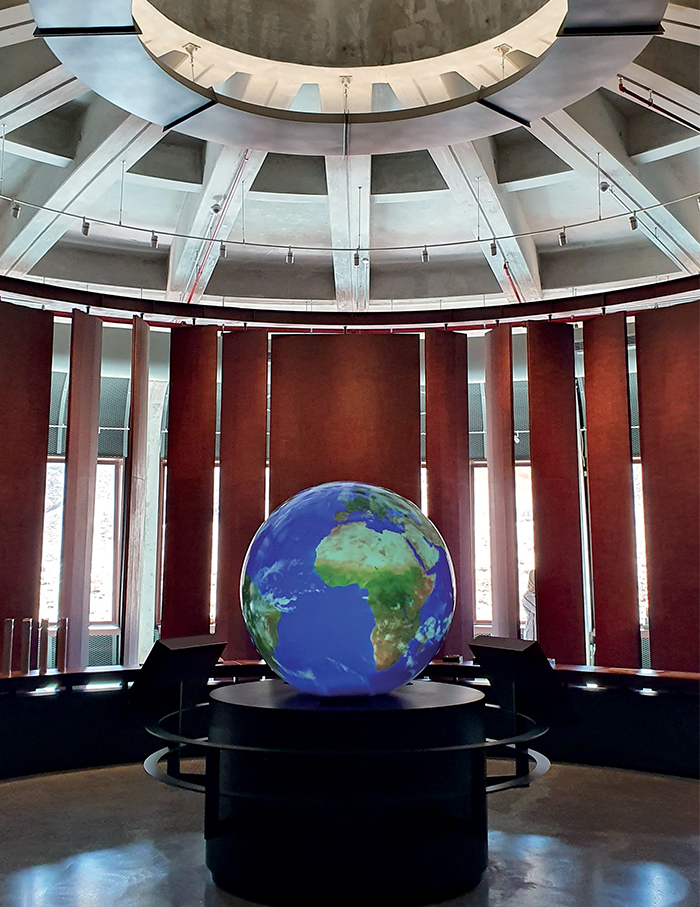 To minimise damage to the existing fauna and terrain, the pods are prefabricated concrete shells in steel panels that seem to hover above the ground, supported by in-situ reinforced discs of concrete foundation. The metallic panels are fixed into a framework of steel ribs and give the pods their sculptural, cantilevered forms that further reference the exoskeleton of maritime relics.