Homes
Krsnaa Mehta's new Mumbai home is punctuated with muted luxury and contemporary Indian artefacts
FEB 13, 2021
| By Vedika Nair
The founder and executive director of India Circus, a Godrej venture is at an all-time high. Literally and figuratively. Alongside the launch of the limited edition Krsnaa Mehta Signature Homes by U&Us, Krsnaa Mehta also moved to the 52nd floor of the iconic Lodha Park in Mumbai.
His 2,000 sq ft cove is luxurious and contrasts Mehta's previous home design schemes. "It is a lot more muted in terms of wall colours and textures, and I've used hues such as black, military green and blue with burnt lavender to make it noteworthy," shares Mehta. 
Mehta decided to break down one of the four bedrooms in this home and transformed it into a den of sorts for entertaining and downtime.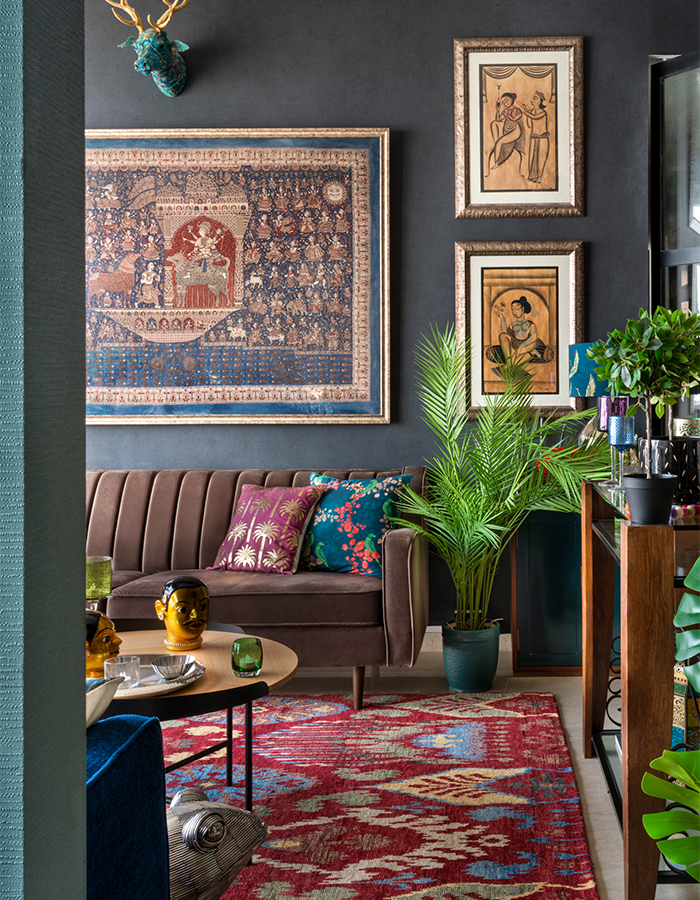 Fashioned with walls ranging from deep tones to burnt pastels, the material palette is matte-finished in terms of textures with a melange of handmade elements.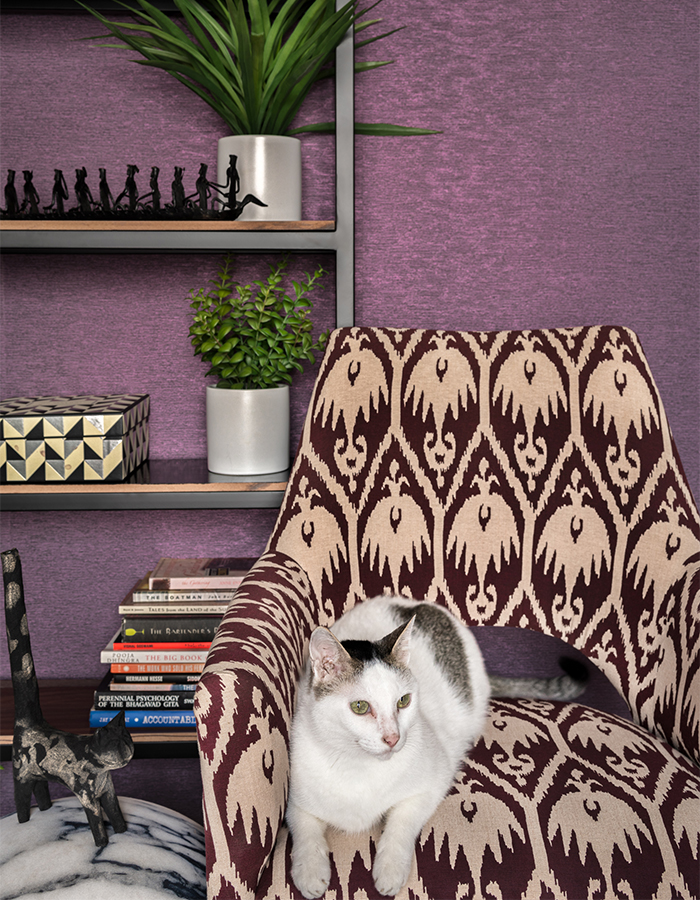 At the very entrance, we're greeted with panoramic views of the city. And we get a peek into the expansive living and dining areas that are decorated with a number of artefacts from Mehta's personal collection.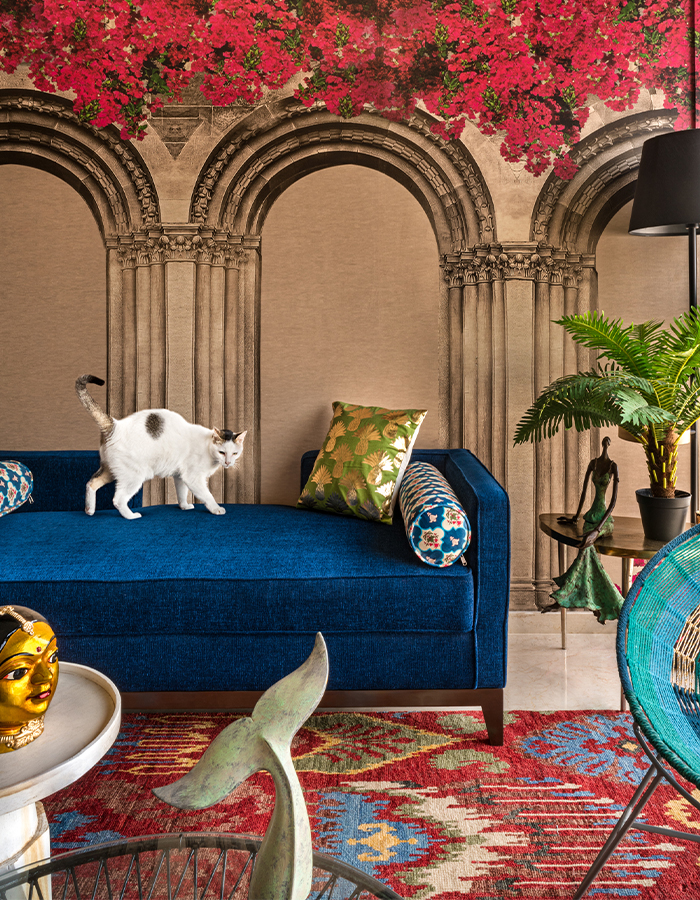 About the design, Mehta says, "I enjoyed working on the living room and its extension—the den. I knew that these spaces would be experienced by visitors, so it has been realised to be warm, enveloping them with a feeling of pure comfort and bliss."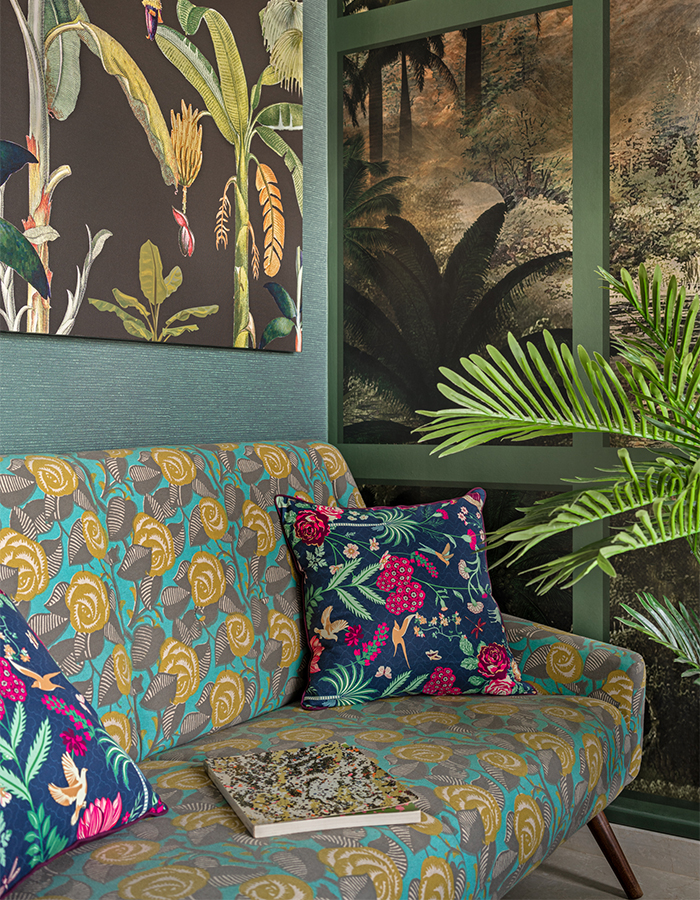 A hallway leads off to connect to the other sections of the home—the media, guest and master rooms.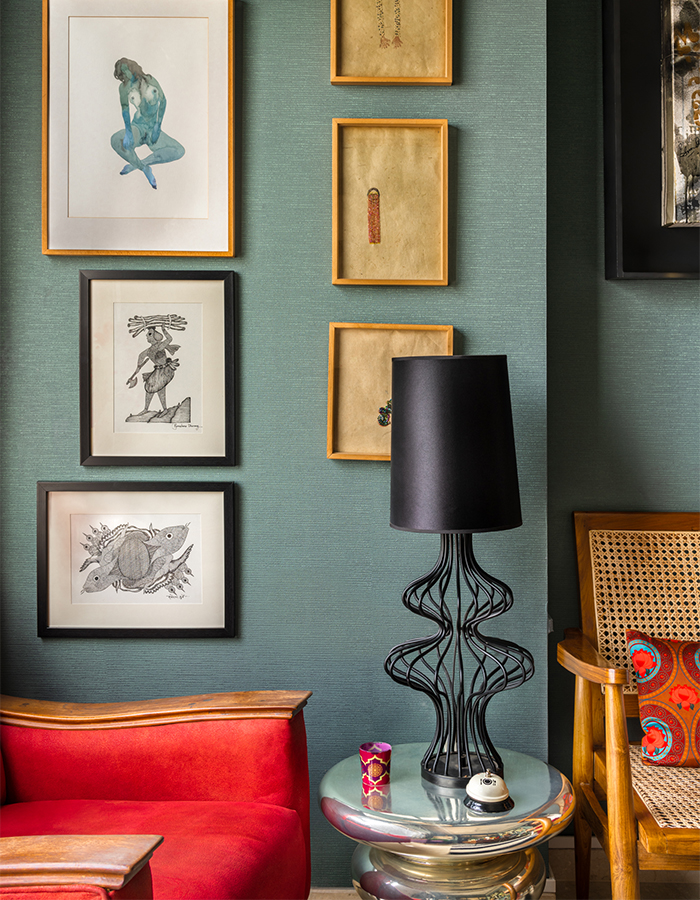 Even though Mehta veers away to create a whole new home with different features, the one element that is obvious even in this one is his love for Indian arts and crafts. And this home truly captures the essence of contemporary modern India in its design.
"I've used classic tapestries and textiles as well as artworks by leading Indian artists. In that sense, the space symbolises our tradition. From the moment you walk in, the home greets you with multiple regional arts and crafts from across the country, alongside some artefacts from Bhutan," divulges Mehta.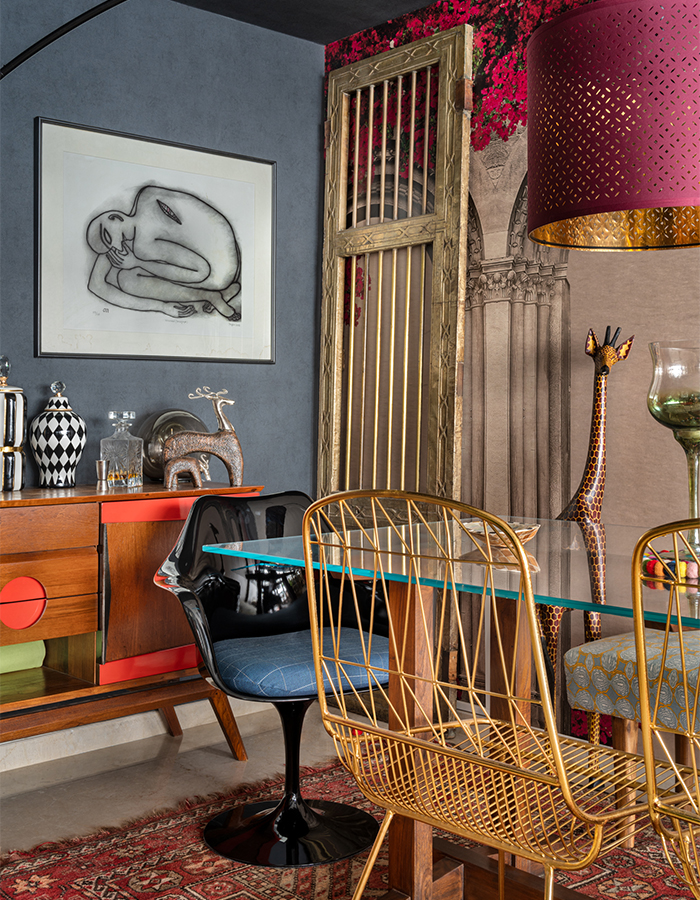 "My design philosophy is to wow, create wonderment and mystery. I believe in transcribing the essence of India into a colourful experience and use local inspirations dramatically with nuanced heritage designs," concludes the designer.
Scroll to see more images from Krsnaa Mehta's home in Mumbai…