People
5 questions with Krsnaa Mehta, Founder and Executive Director, India Circus
JAN 29, 2021
| By Vedika Nair
Of one thing we're sure…that Krsnaa Mehta is lauded for being at the forefront of contemporarising traditional Indian motifs. So, it comes as no big surprise that he's once again looking to revolutionise the design scene in India. His most recent collaboration with U&Us, a Godrej Venture, promises just that. 
With this association, Mehta offers a reimagined approach to the art of designing a home. From furniture to turnkey interior solutions and everything in between—the limited edition Krsnaa Mehta Signature Homes by U&Us focuses on bringing contemporary elegance and bespoke elements to Indian homes. 
To find out more, we spoke to the iconic designer about his journey, this latest collaboration and more!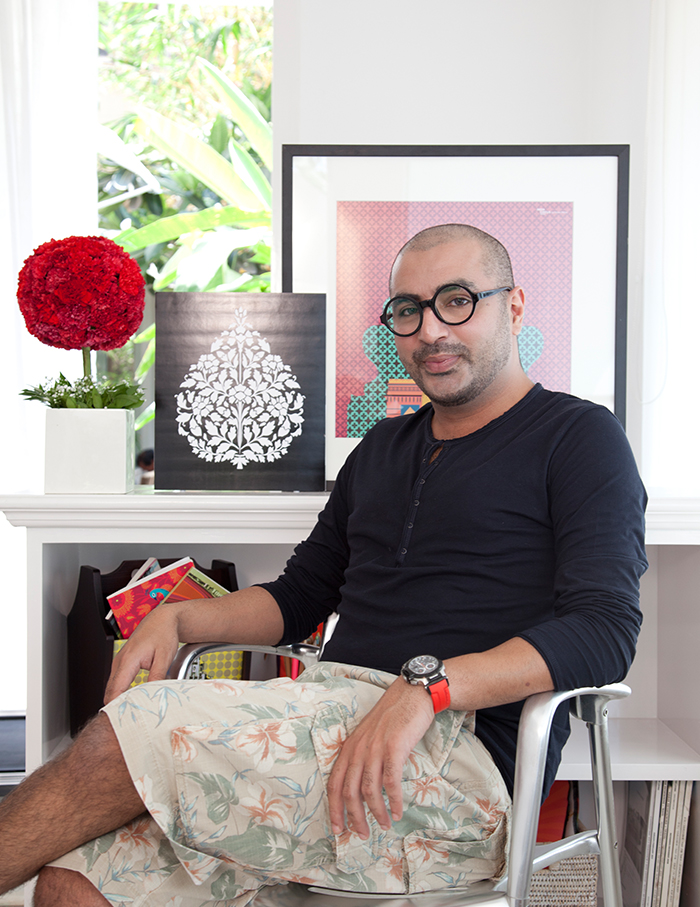 You've always been a key proponent of traditional motifs…
I've always been inclined towards Indian elements. I have an all-Indian palette that seeking inspiration from this country for my designs. And it has been an amazing journey so far!
How do you stay inspired?
I am inspired by all things Indian. I wish to showcase India in a brand-new light by giving the traditional a contemporary twist. Drawing from the true essence of life in India through my designs, we offer a diverse and distinct array of moods and tones, which I feel represents contemporary India.

Tell us about your latest collaboration with U&Us…
I've been frequently asked if I offer full interiors solutions often. So, I decided to take the plunge and within the gamut of Godrej & Boyce, we decided to work with U&Us on providing a unique and well-rounded service that ties in my design sensibilities with their execution capabilities.
Which signature Krsnaa Mehta elements are we liking to see in projects done with U&Us?
Definitely the wallpapers as well as the perfect union of furniture and soft furnishings in the form of fabrics and rugs. 
What's next?
We're planning a full-blown expansion domestically as well as globally. The domestic focus will be to have as many of India Circus's mini-stores across cities within our country to provide touch points for the brand.