Homes
Escape to Krsnaa Mehta's bold and brazen haven in Alibaug that runs riot with colour and charisma
MAR 4, 2022
| By Fareeda Kanga
Flamboyant designer Krsnaa Mehta is a household name in the world of design and interiors, so it's no surprise that his home, Vrindavan in Alibaug, represents his passion for life and colour.
"I am inspired by the diverse flora, fauna, and history of this country as well as daily occurrences around me which is reflective in my work and home decor. There is so much wonder around us… we just need to open our eyes and we can see the manifestation of beauty and art everywhere," he avers.
Know more about this Alibaug home by Krsnaa Mehta in the February – March 2022 issue of ELLE DECOR India…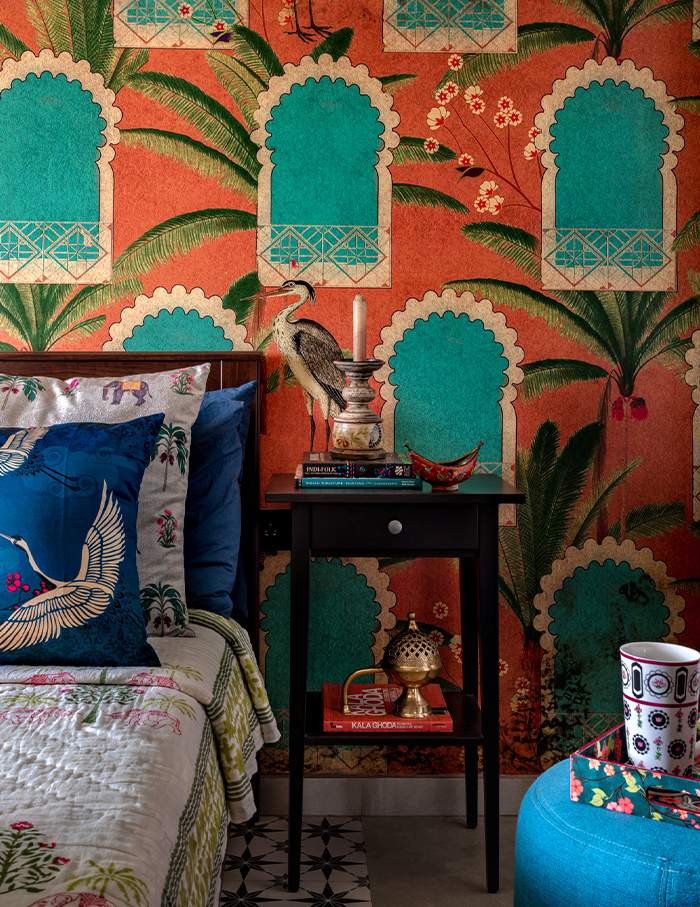 Mehta steered clear of a bungalow and opted for a stunning 6,000 sq ft penthouse, replete with a pool, gazebos and a terrace that is over the treetop level, yet close to the jetty so accessibility is easy.
Walking around the home, one clearly realises how cleverly the outdoors and indoors meld seamlessly. The sweeping views are complemented by a rich palette of colours through the variety of wallpaper liberally plastered across this home.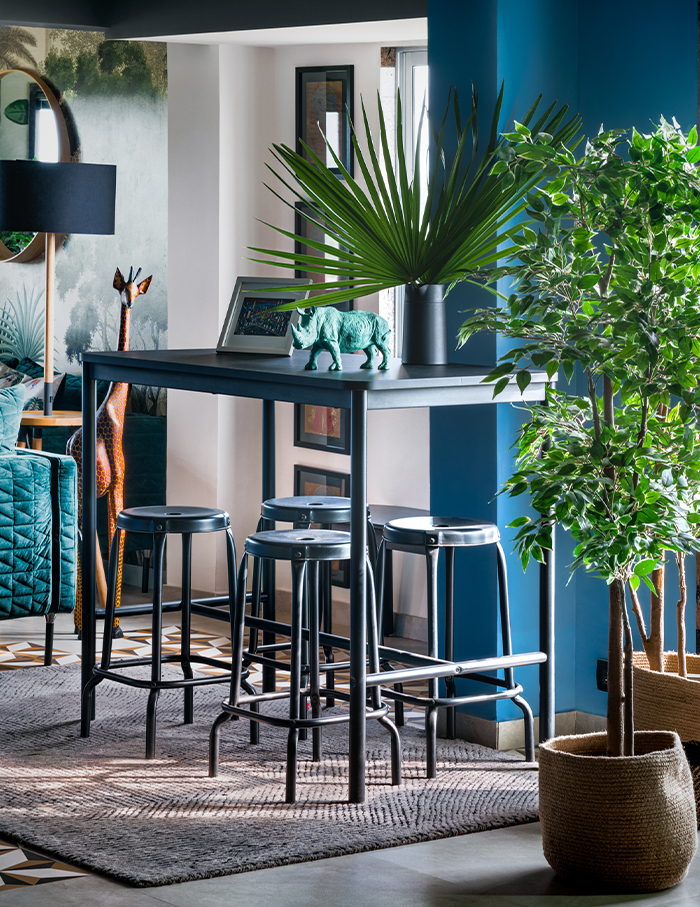 The wall art in the house is supposed to mesmerise you and take you on a journey. "If you see the wallpapers, each of them has elements of nature. They tell a wonderful little story of how one travels from the indoors to the outer section. It literally depicts nature through a pictorial medium. These romantic, magical sorts of designs lend a sense of warmth, and you can feel the beauty of the surroundings through every element," Krsnaa emphasises.
Discover more about this home by Krsnaa Mehta in the February – March 2022 issue of ELLE DECOR India…