Homes
Soothing sanctuary—This Kerala home by Temple Town is a zen zone of functionality and appeal
JUL 21, 2022
| By Shriya Goyal
A shelter to dwell, a haven of peace, a break from the hustle and a retreat to relax—a home is all this and so much more. Striding towards acquiring these cosy shores, is this Kerala home by Temple Town.
This 12,000 sq ft, The Hill Crest Home situated atop a small hill in Thrissur, Kerala is designed by Founder and Creative Director, Meera Pyarelal of Temple Town. A roof, swimming pool and guest house are built to the existing house, erected 17 years ago. 
You may also like: Of tropics and London—Temple Town crafts this Kochi home with a dramatic dash of clean white, crisp green and bold red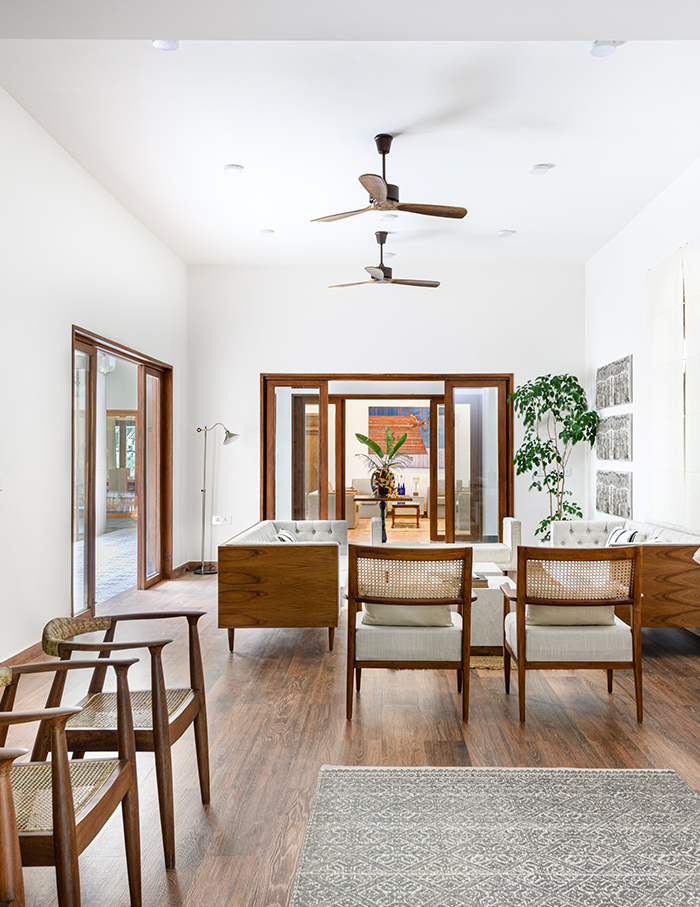 The curious brief
Residence to a business family that spends majority of their time travelling, the owner's brief reflected the need for a home that commingles functionality and clean lines with an appeal of a sanctuary—a zen zone and a soothing sensory sanctum.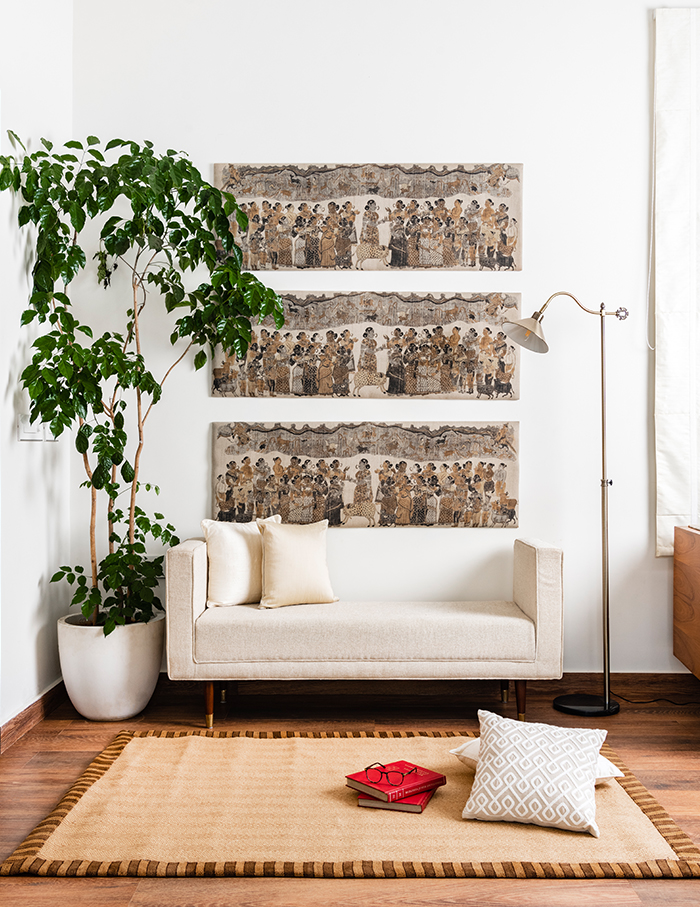 Tour every turn of the serene home
Feel of sunny days in the lap of nature, a sizzling cup of tea during monsoon showers and woollen wraps on cold winter days resonates with an idyllic notion of tranquillity and calm. Treading along this idea is one of the roles of courtyards in a house, along with an interconnected flow between spaces. 
Upon entrance into The Hill Crest Home, the foyer frames the extensive courtyard ahead with the left side leading towards the formal living room.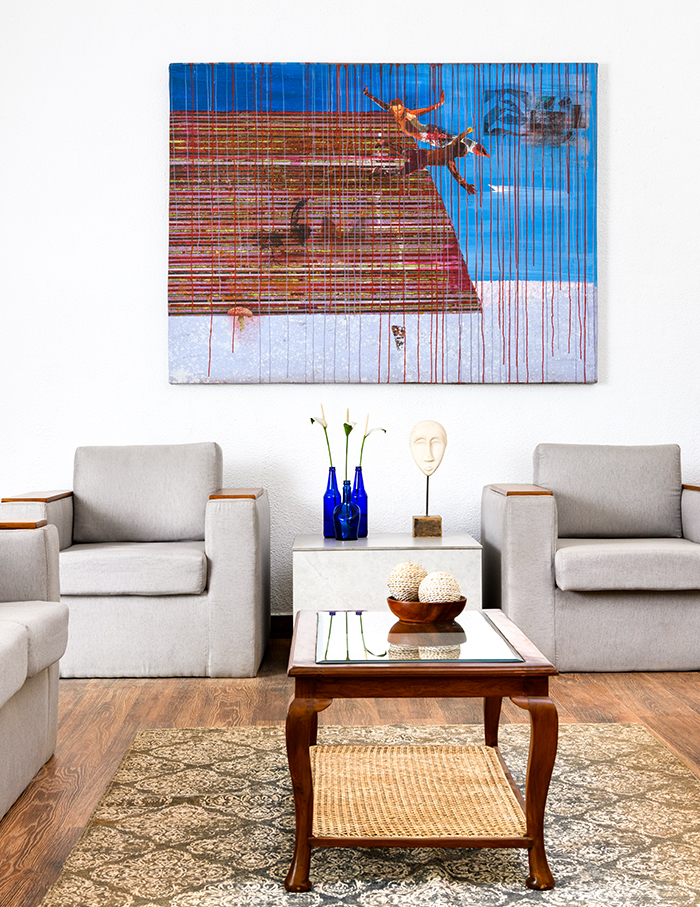 A canvas of earthy tones with grey, brown, beige, and green, the living area and family lounge are rendered in a theme that harnesses natural hues with a bright and contemporary twist. Mid-century yet modern furniture with wooden accents and white upholstery pairs with a dash of green to fabricate the living space. 
Set against a white shaker wall panelling, the dining room houses a 10 seater Italian marble table. The natural texture of the marble adds a tactile element to a pared-back scheme. Salon-style doors with mirrors direct towards the kitchen and grant the room an atmospheric glow.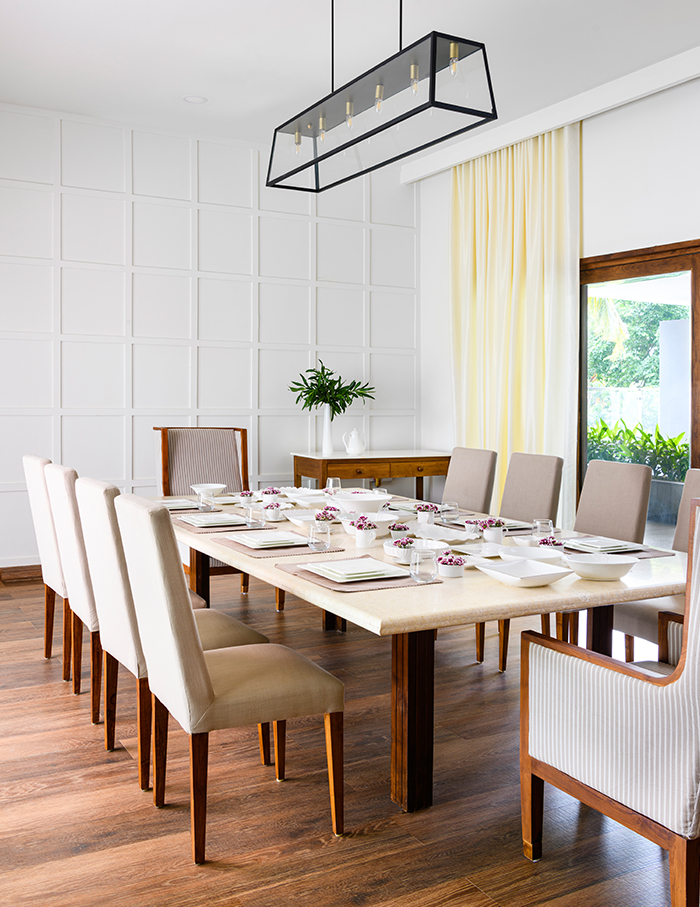 Giving definition to the space whilst retaining the open views, the courtyard connects all the main zones—living, dining, and bedrooms.
Neutral palette of wooden flooring and white walls offset with charming accessories furnish all three rooms. Subtle pops of grey, blue and green in the rooms render charm and character.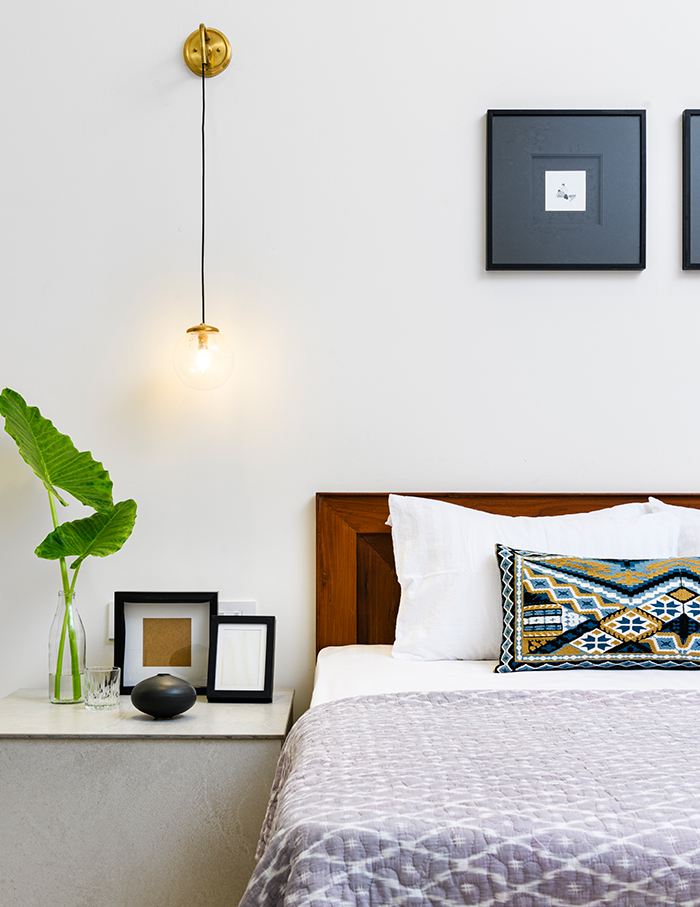 Ideas to bookmark—rejuvenating colours and materials 
With a minimal theme, the home bestows a contemporary, fresh and relaxing allure. A restrained palette of materials—glass and wood with crisp whites, craft a visual unity throughout the home. Inspired by the wealth of nature surrounding this home, a few key shades are found throughout the house—grey, beige, brown and green.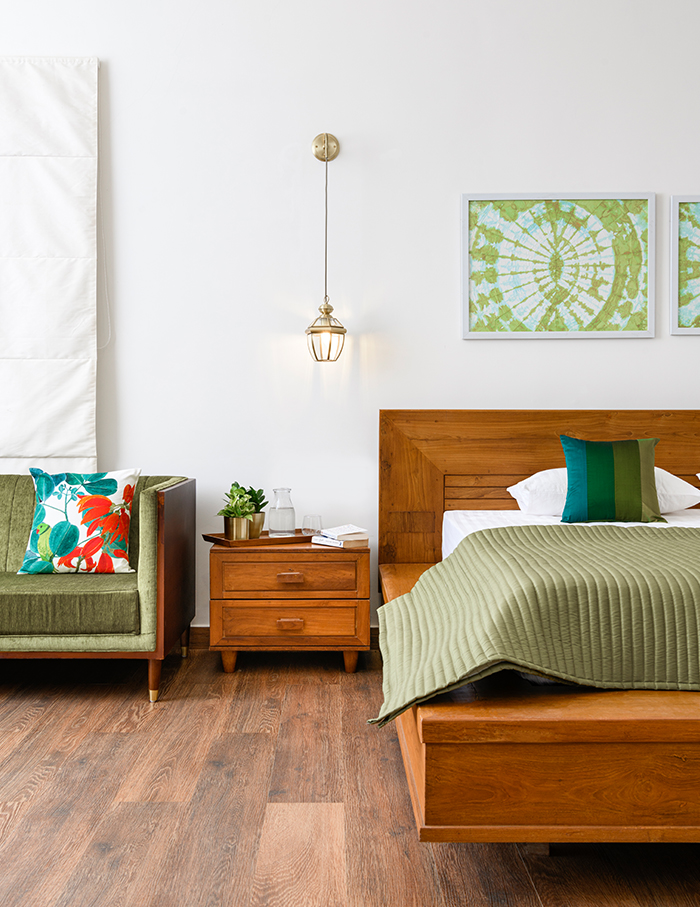 What Meera fell in love with…
Meera surmised and said, "Not only does this house boast stylish good looks and a functional flowing layout, it is also energy-efficient. The entire house is solar-powered with rainwater harvesting tanks and filtration. During the daytime, the courtyard provides ample natural light and ventilation."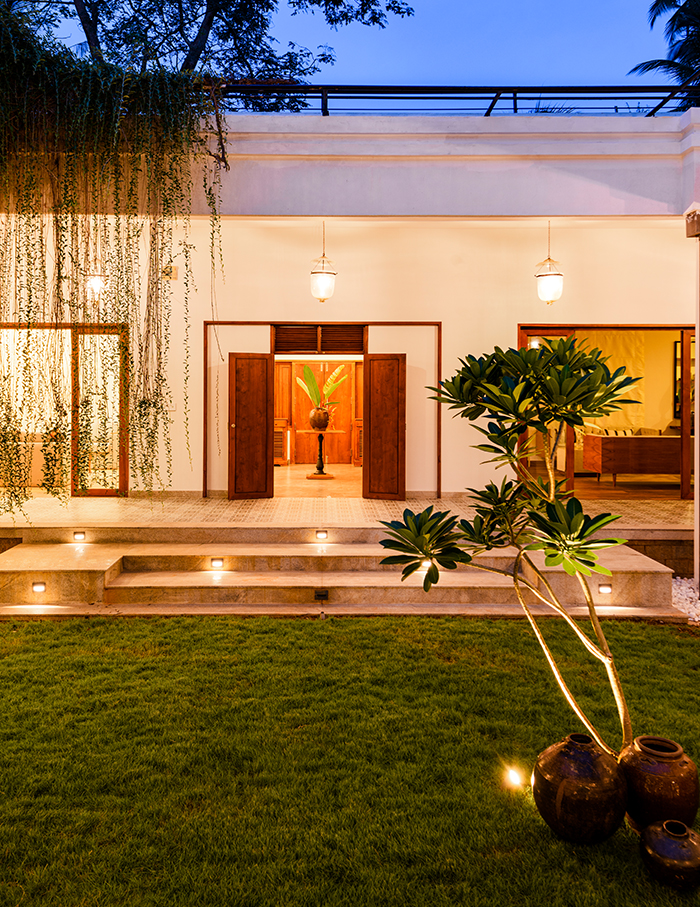 Loved the rejuvenating vibe of this home? Now check out this Mussoorie holiday home by Aditi Sharma cradled up in the hills