Homes
Kavan Shah Design Studio assembles a subtly dramatic home in Mumbai for a family of travellers
OCT 11, 2023
| By Tamanna Doctor
Who would have thought rose and lime worked so well together? Case in point, an alluring 1,350 sq. ft. apartment in Juhu, Mumbai, envisioned by Kavan Shah and Disha Shah of Kavan Shah Design Studio that possesses rounded corners, soft edges, and pink-dyed lime textured walls, making it almost feel like a cocoon.
"We wanted the living room to feel like a living museum—a reflection of all the countries they have been to. I love a clash of materials. I love a clash of periods. I love the tension and the friction that it creates because I think that's what makes beautiful design, and that's what causes people's eye to linger just a little bit more," confesses Kavan.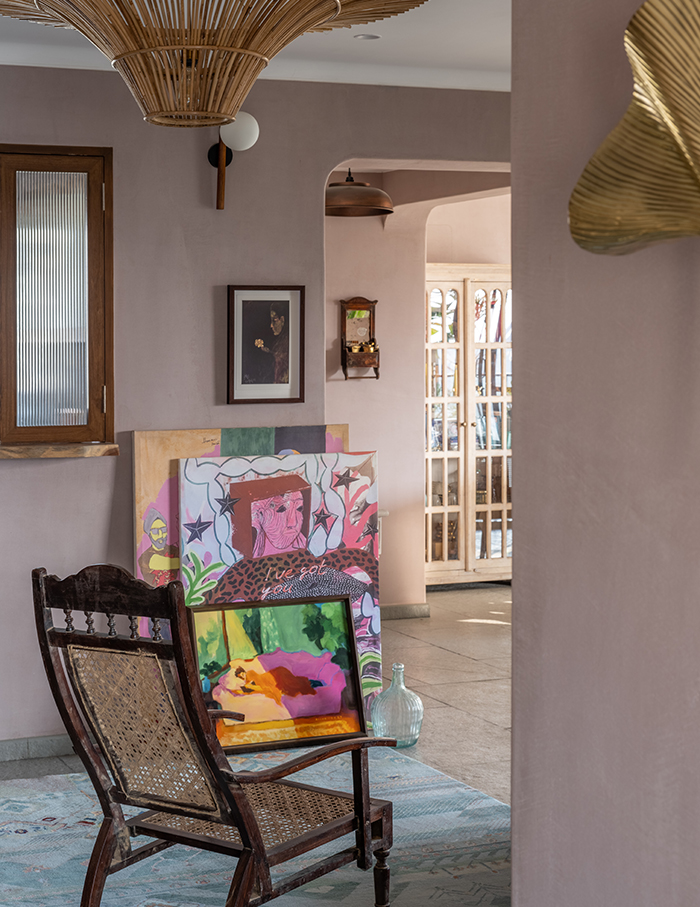 Intentionally incomplete 
The concept behind the home was to intentionally create a look of 'incomplete' interiors. The 'just need the essentials' philosophy was proposed by the homeowner, and hence the designers had to make sure that the details, forms and colour palettes needed to be absolutely bang to make it look intentional.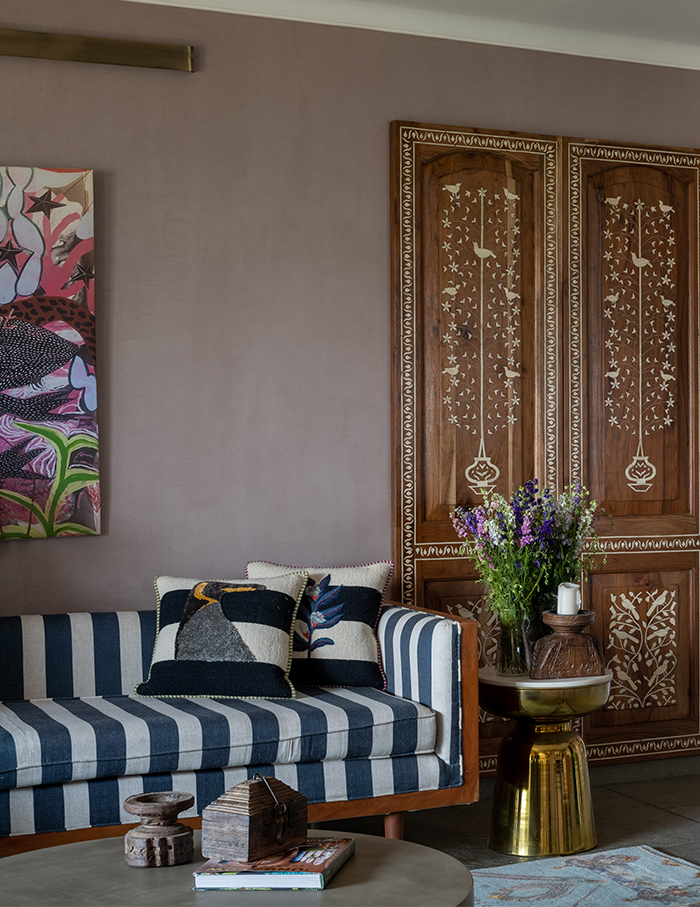 To add a sense of warmth that was lacking in the original structure, the entire house, on a foundational level, possesses rose pink lime-washed walls along with antique decor. The decor was picked up from antique stores in Jaipur whilst also incorporating natural textures like reclaimed woods, raffia, clay and terracotta tones in the home. The abode features decor collectibles from Jaipur Rugs, Ikka Dukka, Samurai Home, Gulmohar Lane and Crafters.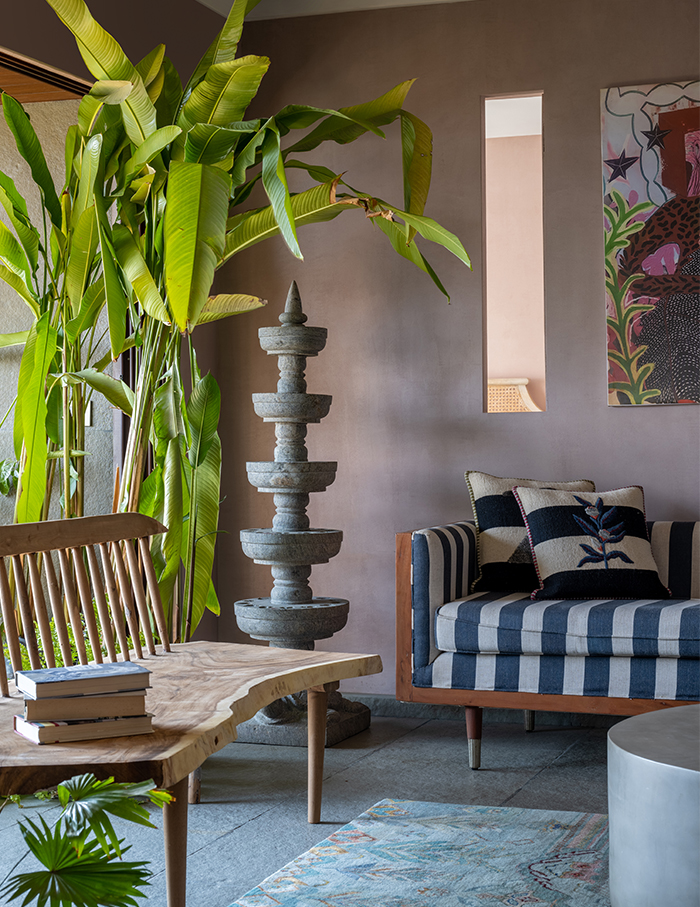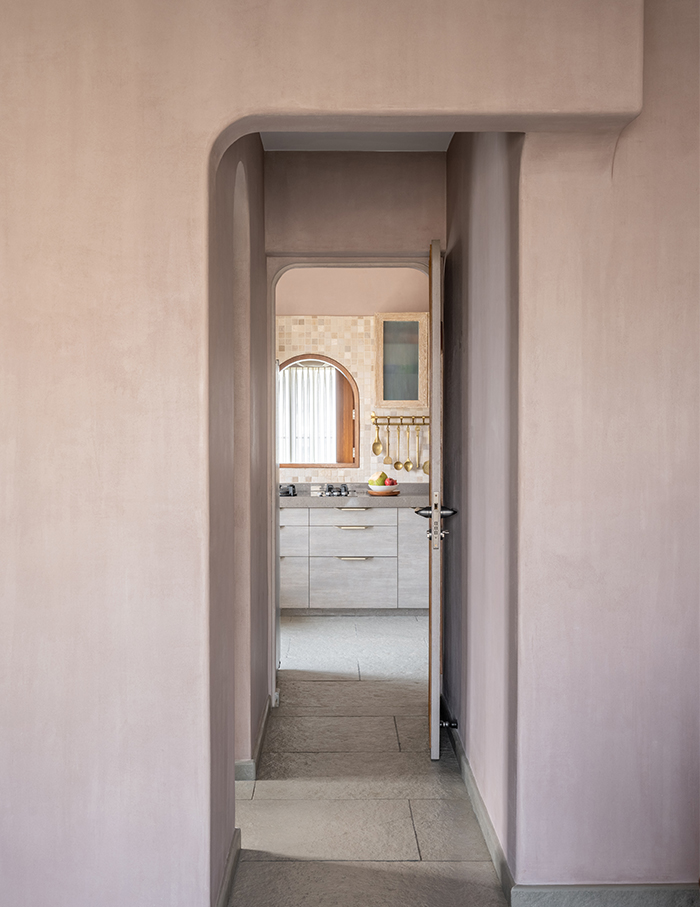 All the bedrooms consist of a cohesive material palette that includes cane wood, brass, and linens to add the element of snugness to it.
With an abundance of natural light, the textures of the lime-washed walls, the teak wood furniture, the rattan chairs, and the blue and white striped sofa are all amplified pleasantly. The colours in the apartment have been highlighted wittily through their brilliant art, their clay artefacts, their exuberant rugs and their stylish cushions.
Manifestation of memories 
The home is a safe space for the family, where the artefacts from their travels have been put on display. The homeowners feel that they are special items which are physical manifestations of their memories. The pieces, although from all around the world, stunningly coexist in harmony. To highlight these cherished pieces in the living room, the decor includes lamps from an antique market, a console table from Jaipur and old found items from Jew Town Market.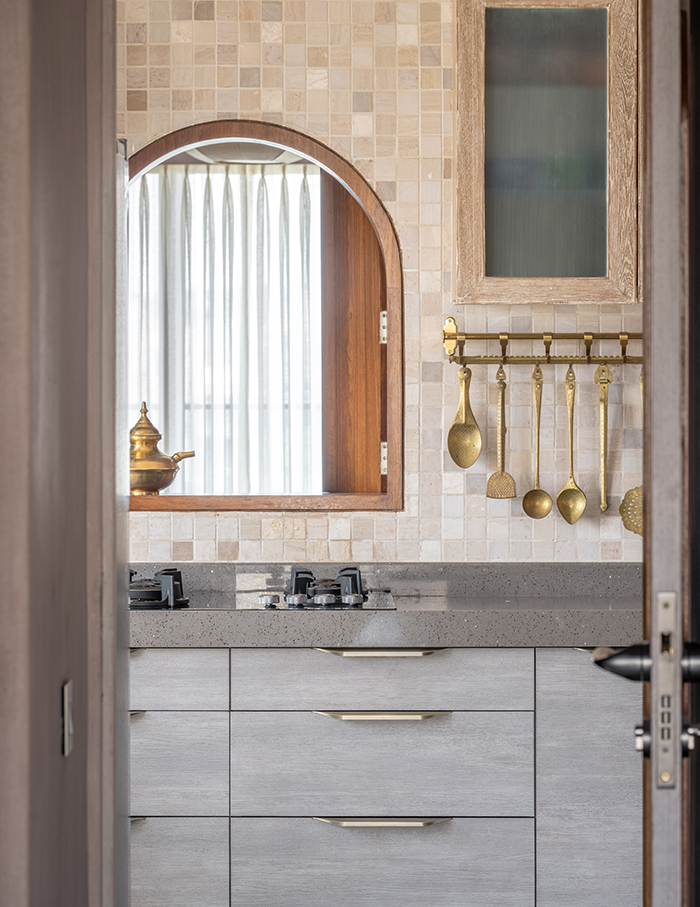 Rising to the top 
"The devil lies in the detail, but they matter even more in small spaces because everything is experienced so closely, and hence the attention to detail becomes microscopic" observes Kavan Shah. According to the homeowners, the best-loved part about the space is walking barefoot on the river-washed stone in the living and dining areas and feeling grounded and connected to the entire space through that experience.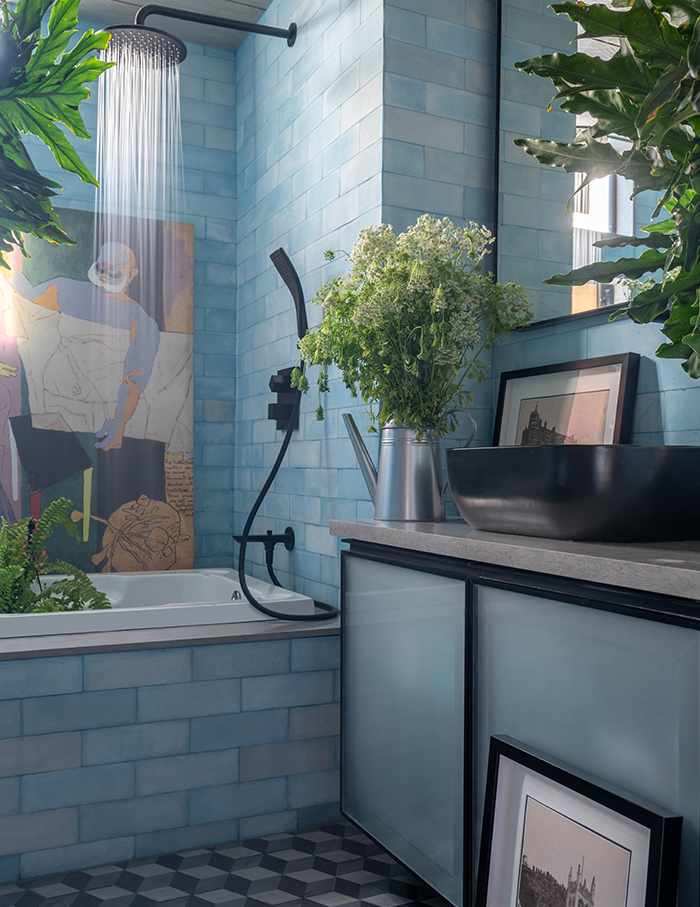 You may also like: This Juhu home by Kavan Shah is a gripping tale of  lush greens and vintage finds as the protagonists