Design
Introducing Mythica and Nature's Jewel Box 2022 at the Salone del Mobile this year, Visionnaire celebrates six decades of distinctive style and experimentation on materials
NOV 17, 2022
| By Kashish Kaushal
It is said that perfection is a pursuit. While most spend a lifetime looking for it, few chance upon it. Celebrating six decades of design prowess, Visionnaire introduced two collections at Salone del Mobile this year—can you think of a better setting than this? Keeping its core values intact, both the collections Mythica and Nature's Jewel Box 2022 define new compositional and material solutions. Part of the Mythica collection and designed by Mauro Lipparini, Villa D'Este kitchen by Visionnaire is the perfect embodiment of form and function.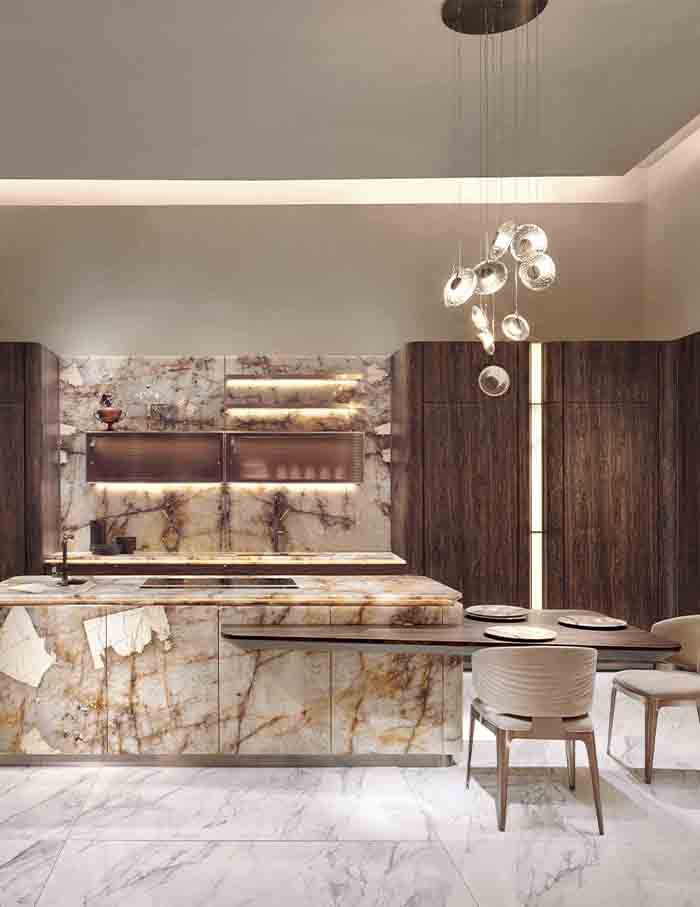 Catching your attention in a jiffy, the kitchen enamours with its earthy colour-way and clean lines that are a consequence of classic design techniques. With Villa D'Este, the most tech-driven area of the home becomes a space to engage and enjoy cooking thanks to its prestige, elegance and beauty. What's special about this kitchen is that the finest material and finishes furnish it—American ziricote wood and Patagonia quartzite, placed in dialogue with the sparkling brilliance of the faceted engraved glass. However, the Nature's Jewel Box 2022 collection explores beauty from an unexpected vantage point while fostering a modish interpretation of nature. Apt representation of the regenerating force of nature can be seen in the Rohan dining table designed by Steve Leung.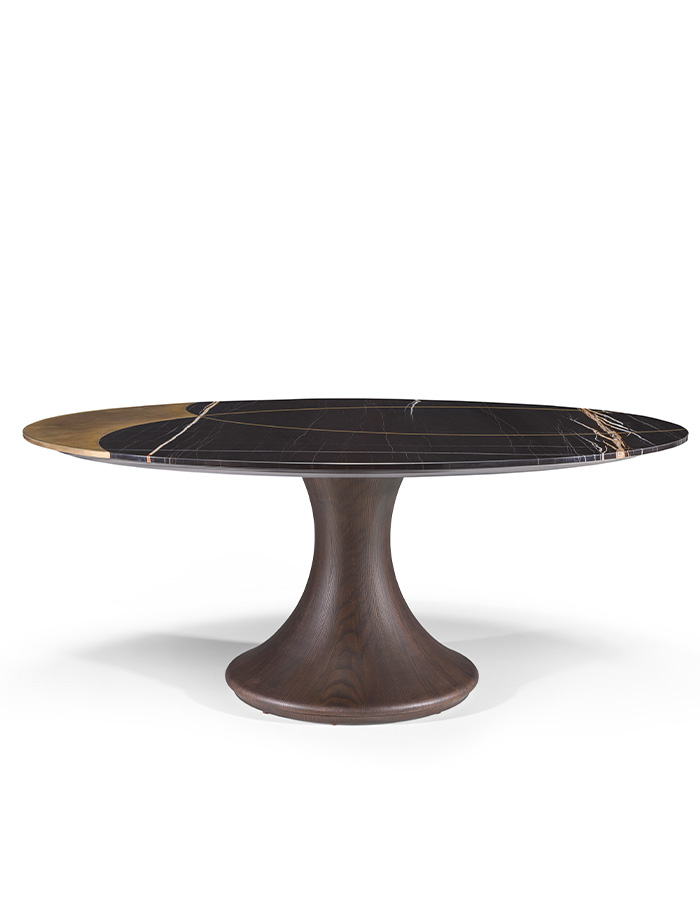 Featuring an artistic circular top in Sahara Noir marble with a Lazy Susan in Caffè Amaro marble, the table top has an inlaid geometric design with an inserted brass portion. The collection, entirely in ash wood, will make you pause, reflect and reconnect with the ecosystem. 
You may also like: Visionnaire takes the sustainable route in its latest Greenery Revolution collection