Design
Innovative TwistFlush technology by Villeroy and Boch with vortex power brings more cleanliness and less water consumption
MAY 23, 2021
| By Jayasmita Ray
Villeroy and Boch, brings the revolutionary TwistFlush, an innovative toilet flush with vortex power providing an extra clean and exceptionally water-efficient bathroom. The secret: the patent-pending TwistFlush technology uses the physical force of a controlled water vortex saving precious water every time it is activated.
Conscious use of resources is a part of a sustainable lifestyle. The TwistFlush minimises water usage and needs only 3 to 4.5 litres for every use allowing a four-person family to save up to 19,700 litres of water a year.
As the flush is so powerful, one flush is usually sufficient. The flushing technology (patent pending) clearly exceeds the standard requirements as compared to the standard use of  6 litres of water for every flush.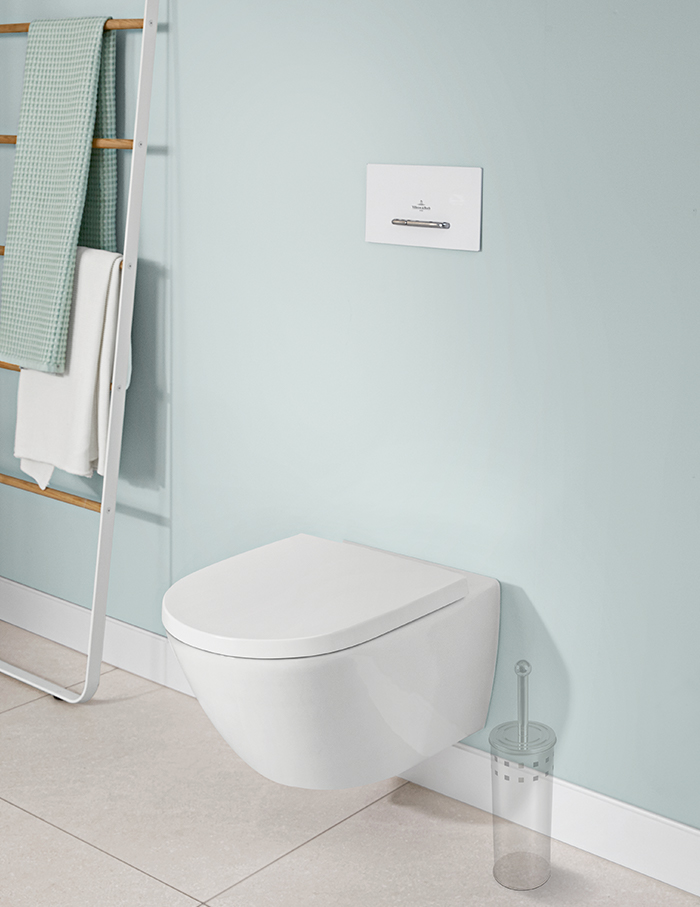 The controlled water vortex generates an extremely strong pull making the TwistFlush toilet economical yet mighty. Generating more power while using less water the vortex creates a strong suction in the conically shaped basin. It reaches almost the entire inner surface of
the toilet and literally pulls dirt with it.
Practically brushless and easy to clean, the TwistFlush thoroughly rinses the entire inner bowl and the intelligently designed bowl with its steep, super smooth walls make it difficult for any deposits. 
Owing to the sophisticated rimless shape, a TwistFlush toilet is quick and easy to clean. CeramicPlus and AntiBac make it even cleaner while reducing bacterial growth by 99.9%, say goodbye to toilet brushes.
Controlled vortex power deploys the flushing water precisely while reducing water consumption. The new TwistFlush prevents spray and significantly reduces the formation of aerosols. Another advantage, the TwistFlush works significantly quieter than a conventional flush.
Villeroy & Boch is one of the world's leading premium brands for ceramic products. The family business, which was founded in 1748 and is headquartered in Mettlach/Germany, stands for innovation, tradition and exceptional style. As a renowned lifestyle brand, Villeroy & Boch offers products from the sectors Bathroom and Wellness and Dining & Lifestyle and is active in 125 countries.