Design
Introducing the ViClean-I 100 from Villeroy & Boch: The epitome of hygiene and convenience that will change your bathroom game
FEB 1, 2021
| By Raashi Dev
Meet the new standard of shower toilets brought to you by Villeroy & Boch! Crafted with the classic silhouette. The ViClean-I 100 boasts clean lines and a minimalist look, accentuated by its ultra-flat toilet seat. The cherry on top is its intuitive use and convenient shower functions, making it the perfect centrepiece in any purist bathroom.
Conventional shower toilets are slowly becoming the norm and are readily available with high-quality fittings. Customers are turning to shower toilets as they seek a pleasant, thorough and gentle clean experience along with the benefit of its impressive hygienic advantages. However, their bulky build and visible technology continue to be an eyesore.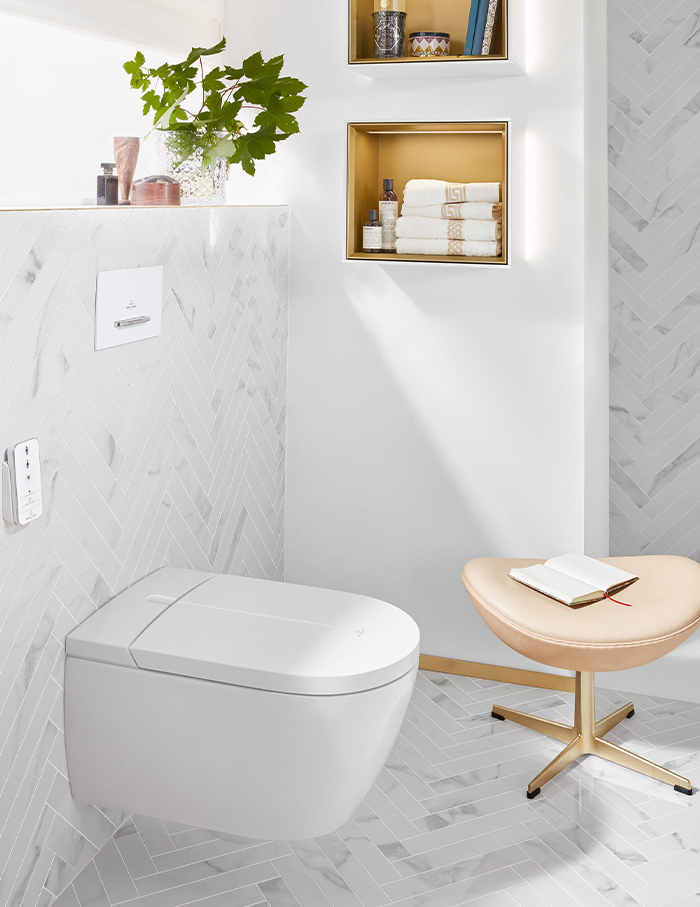 This changes with the new ViClean-I 100. At a glance, it appears to be your traditional wall-mounted toilet, but past its purist exterior, the ViClean-I 100 conceals a high-quality shower toilet, developed and produced entirely in Europe. The best materials have been combined together to create this masterpiece.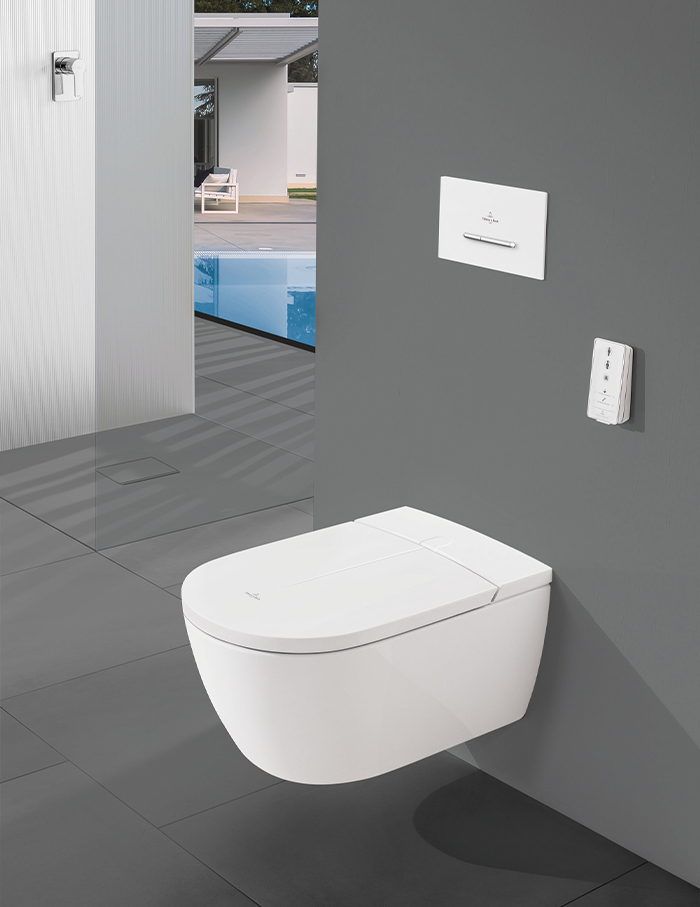 High-quality sanitary ceramics for the toilet, a seat made from robust Duroplast with solid hinges in stainless steel and a shower nozzle cover made from the patented Quaryl® material ensure no compromise in design. The nozzle tips and panel generate a flush look, and thanks to this InvisibleJet technology, the shower nozzle is practically invisible when not active.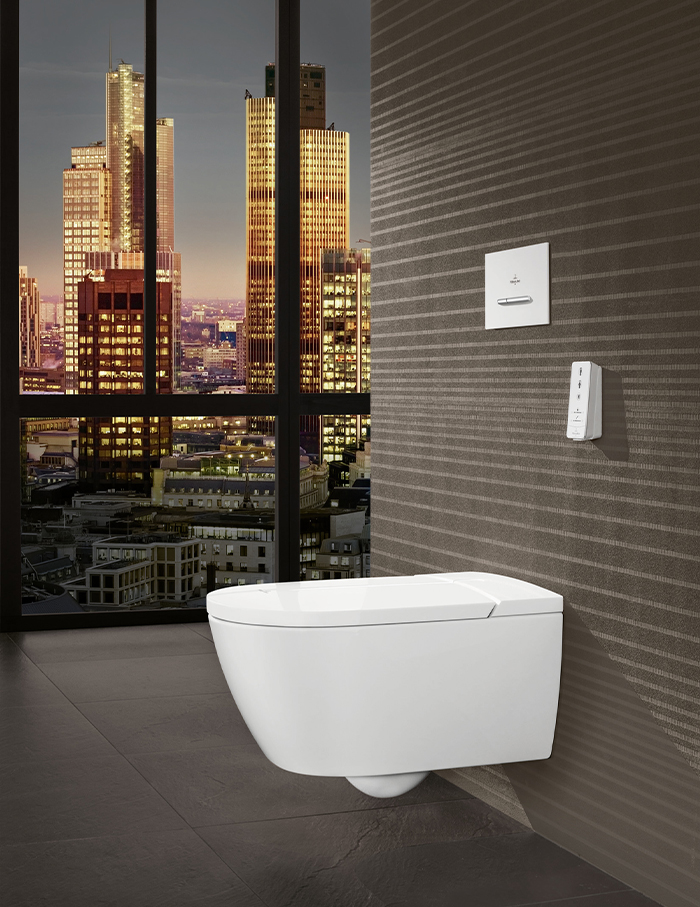 The ViClean-I 100 is both simple and convenient to use. Its intuitive and multiple shower functions can be easily operated by remote control or a smartphone app. The highlight is the HarmonicWave jet, a revolutionary move that combines oscillating and rotating movements while providing a thorough and revitalising wash. The hot water system with a flow heater ensures constant warm water is available at your beck and call.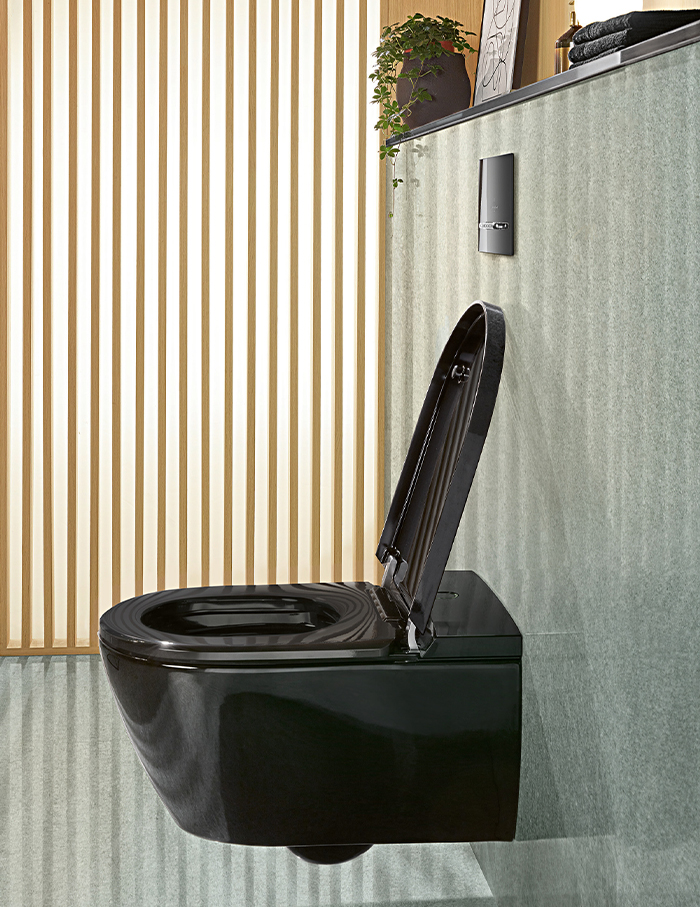 ViClean-I 100 comes equipped with intelligent solutions for hygienic cleanliness. The shower nozzle is set to self-clean automatically before and after each use. The flush-fitting installation of the shower nozzle protects it from impurities and makes the smooth surface easy to clean. It also comes as a rimless DirectFlush toilet with a special splash guard at the top of the bowl instead of a conventional rim and an intelligent flushing system to ensure a complete flush without any splashing. The fully glazed rimless ceramic also boasts a proven dirt-repellent CeramicPlus surface.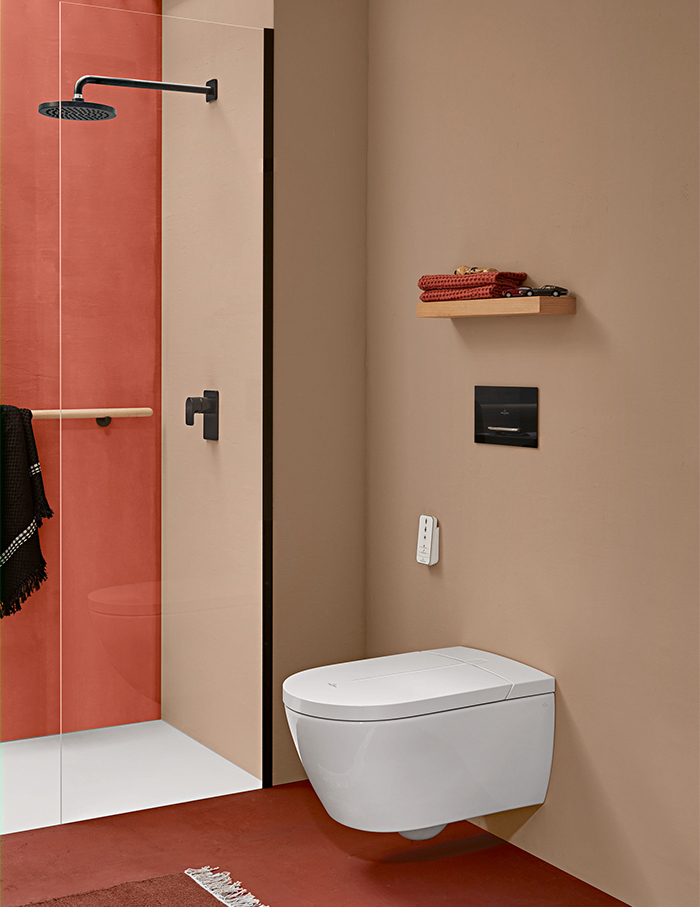 Due to its impeccable quality and precise workmanship, the ViClean-I 100 comes with a much longer lifespan than its competitors. Its sophisticated construction makes for effortless service and repair while minimising costs. ViClean-I 100 also has a display that will show an error code if there are any technical problems, which the user can read and pass on to the service technician. There is also an app for the service technician to help make a diagnosis on site. The app gives a step-by-step guide on how to repair the error, including service documents and films.