Design
This rejuvenating workplace in Mumbai by reD Architects blends technology and tradition in equal measure
MAR 8, 2021
| By Saloni Rege
An open plan concept paves the way for this experimental and youthful workplace in Mumbai. Designed by reD Architects, the 6,500 sq ft office is planned for a Japanese investment firm, so it was only natural for the creative practice to plan Oriental-inspired interiors with minimalist yet detailed decor.
The first glimpse of this influence can be seen past the reception, where a voluminous, double-heighted atrium is simply decked to draw attention to the sweeping vistas of the city.
Apoorva Shroff and Rajiv Parekh, partners at reD Architects along with Ekta Parekh and Maithili Raut, led the plans for this project.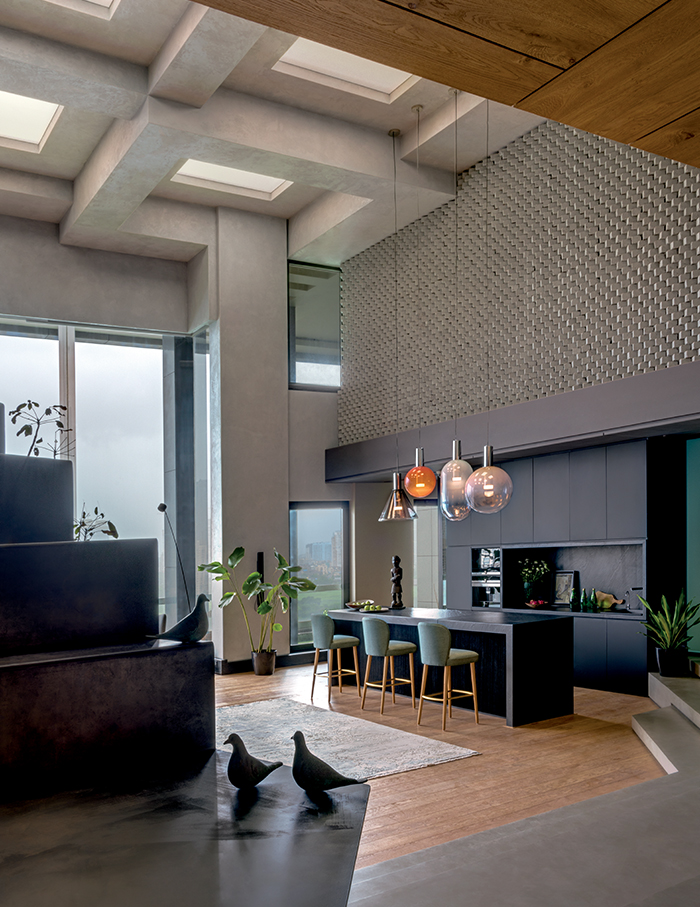 They turned to traditional courtyards to create the atrium that serves as a breakout zone. The duo says, "At first sight, we knew that the treatment of this volume would be our biggest challenge but also our most exciting opportunity. And it turned out better than we ever imagined."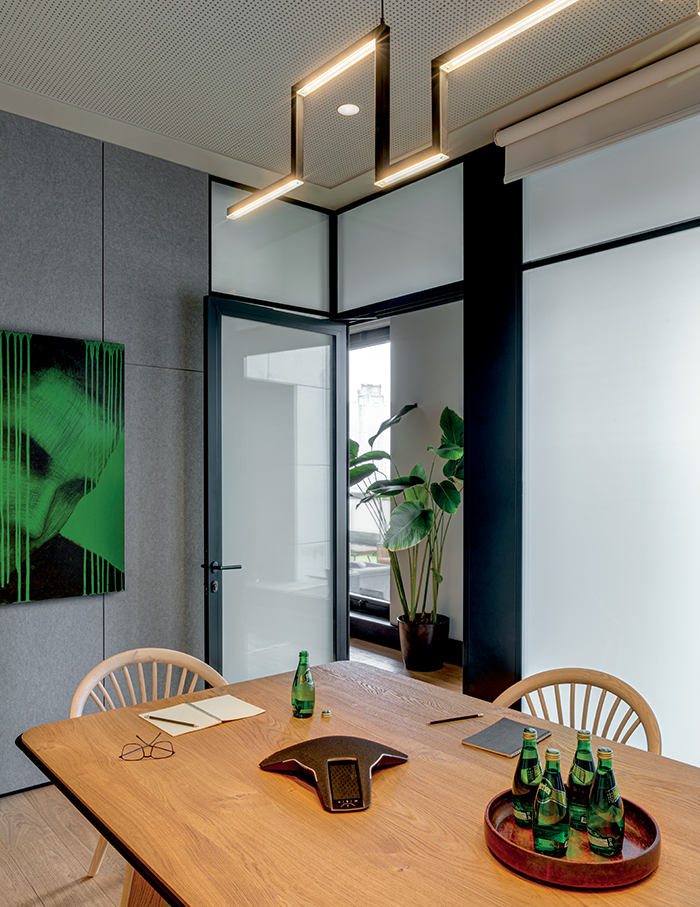 The atrium houses a variety of seating configurations near an island counter. Here, a tall brassia tree leads to a terrace that overlooks the gardens around Nehru Planetarium. This tranquil centre also acts as a pivot around which multiple meeting rooms are placed.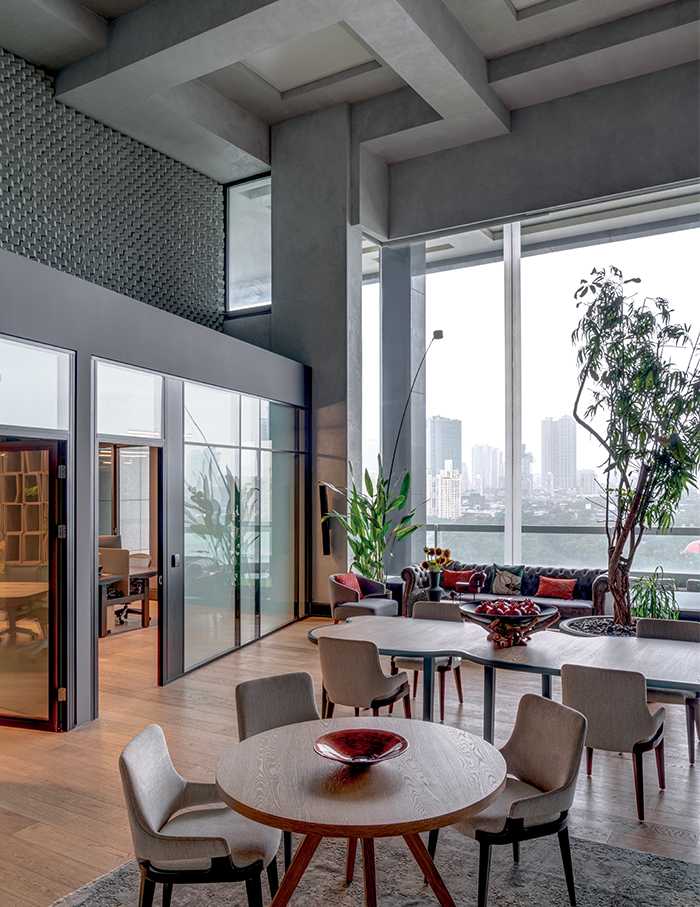 Taking advantage of the voluminous space, Shroff and Parekh planned a mezzanine floor accessed via a folded plate metal staircase, resonating as a multilevel interactive zone for employees.
Replacing rigid cabins are free-flowing meeting pods that are segregated by transparent glass partitions, which frost up for privacy when required. It's no wonder that after this intentionally casual workspace, the architects have been roped in to design the firm's Shanghai outpost too!