Homes
reD Architects envision a little bit of Spain in Alibaug with graceful arched openings, timeless wood furniture and ceramic details
NOV 30, 2020
| By Mrudul Pathak Kundu and rED Architects
The owners are a fun-loving, spirited couple with two adorable kids. The husband, who's quite involved in the conceptualisation, wished for a "Spanish hacienda in the woods" inspired by a recent trip to the European country.
We knew that it had to be an open house with many interconnecting spaces, nestled within trees; so we placed it at the rear end of this approximately 65,000 sq ft site. A long approach road lined with thick foliage on one side and a lawn on the other was designed.
The pool with an outdoor deck abuts the compound wall in the far corner, giving it the privacy required and also space for a vegetable garden on the other side of the villa adjoining the kitchen.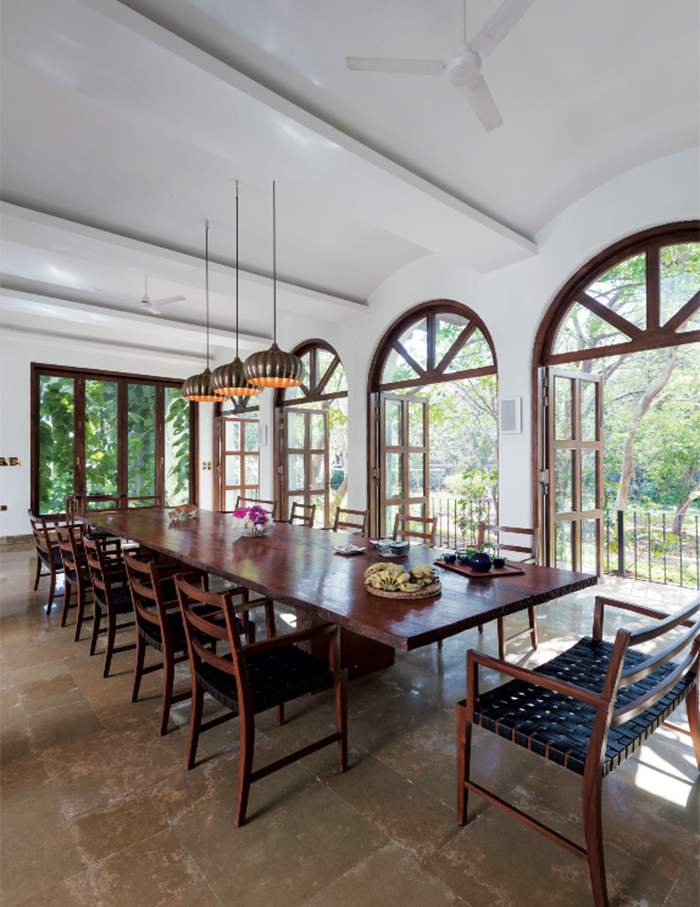 We developed a 10,000 sq ft structure that's inward-looking. It has a central courtyard that's open to the sky, which forms the focus of the villa. On the ground floor, the living and dining rooms are imagined as open verandahs on either side of this courtyard, linked to each other by covered walkways.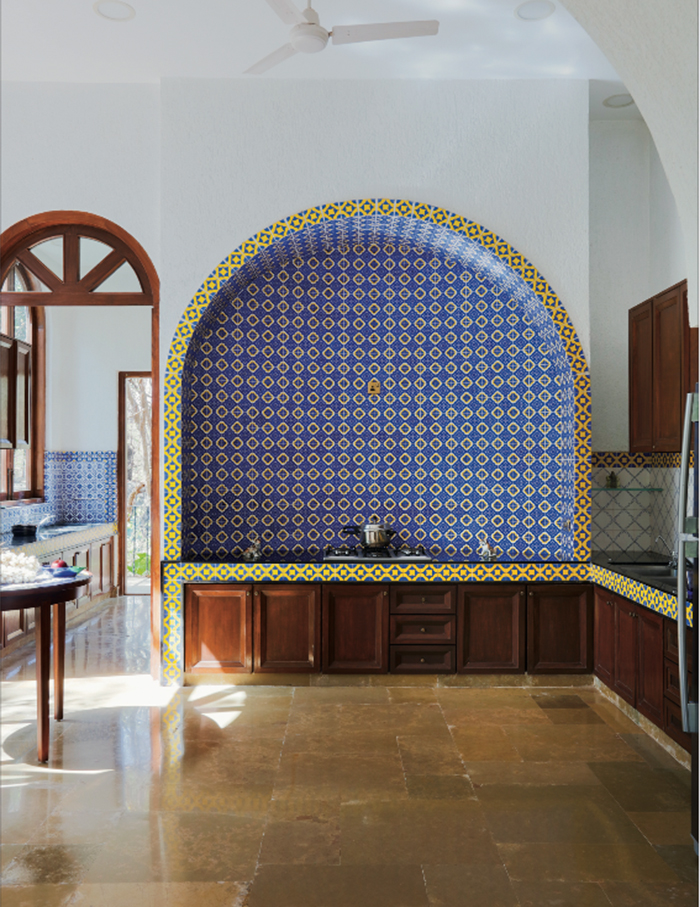 The areas' wooden and glass panelled doors are usually kept open to make the most of the cool breeze that makes its way through the house all times of the year. This is helped by the layered treatment of open, semi-open and closed spaces and also because of how the bungalow is positioned (keeping in mind the wind and sun direction). Nearby, on this same level, are two guest rooms.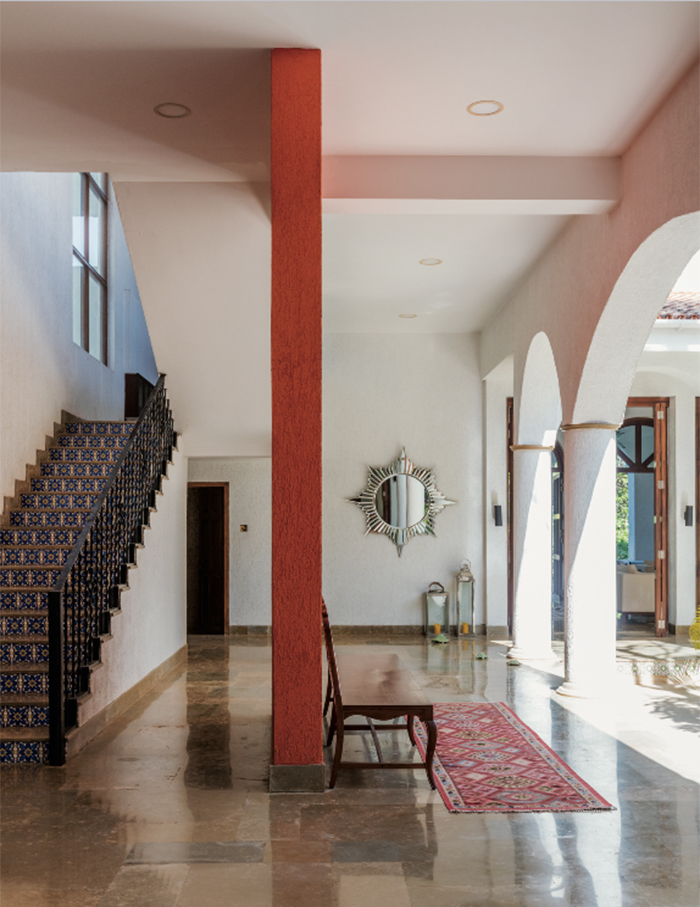 A flight of stairs leads to the mezzanine, where a cosy library is complete with a black-and-white chequered floor strewn with beanbags. The first floor houses the master boudoir, kids' room and another guest area. Overlooking the courtyard, an open balcony connects these spaces and leads to a machaan setup with a unique coir rope roof.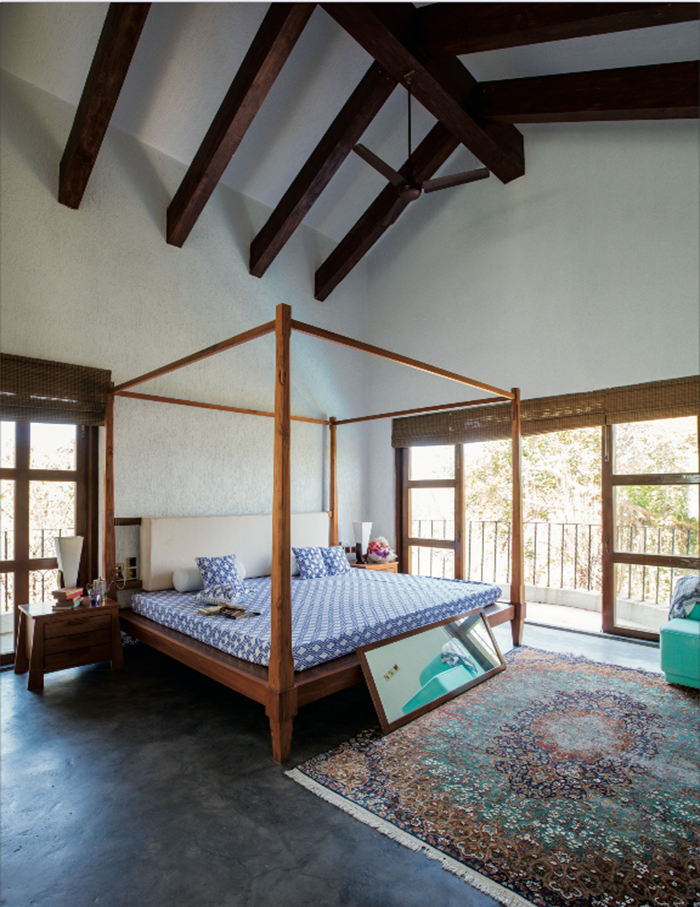 To enhance the hacienda look, we used earthy elements like exposed bricks for side tables and vaults, arched gateways in the verandahs, coloured cement floors in the bathrooms, ornamental wrought iron railings and hand-painted ceramic tiles.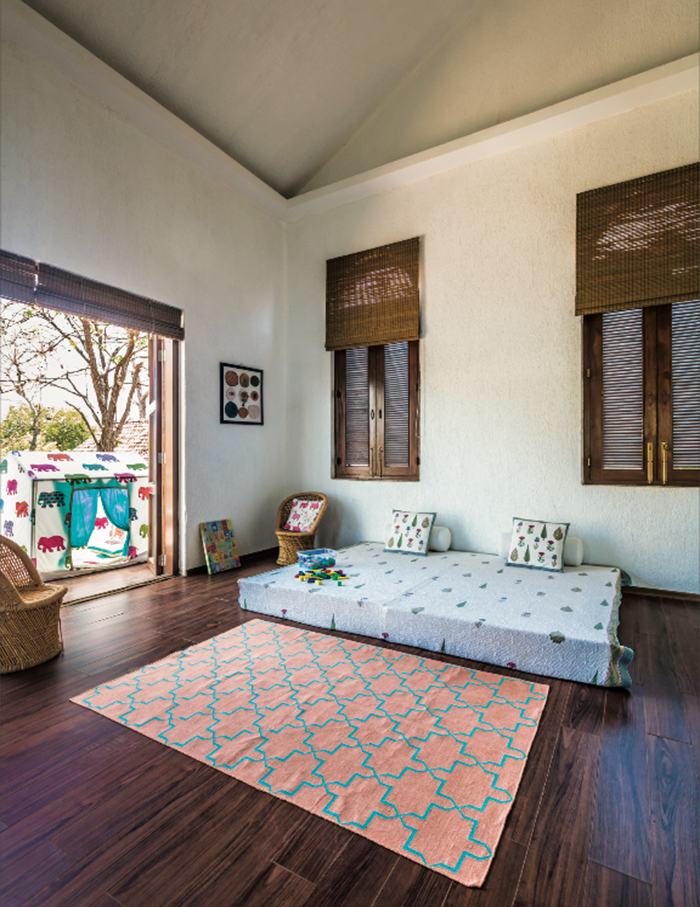 Some beds were built on-site out of stone, cement and brick, appearing as though these emerged from the ground, further emphasising the rustic nature of the abode.
Scroll for more images of this charming holiday home by reD Architects…