Homes
This Hyderabad home by MakeSpace Architects exemplifies how to make minimal look magnificent
JUN 10, 2022
| By Pratishtha Rana
The good and a rather surprising thing about less being more, a subject in design that's often debated over, is that it never looks less and feels doubly absorbing in its details. 
Outlining this very idea onto a canvas of a home in Hyderabad are Naina Reddy and Rajat Sanghvi, Founders-Principal Architects of MakeSpace Architects. The duo imagined this 3,000 sq ft den for themselves and their newborn, in the city's prime locale of Jubilee Hills.
"The apartment is experimental in its porosity and style. It generates an open, luminous plan through a minimalistic approach with the idea of less is more," Naina and Rajat muse.
You may also like: This Goa villa is what minimal dreams are made of crafted by Mustafa Eisa & Associates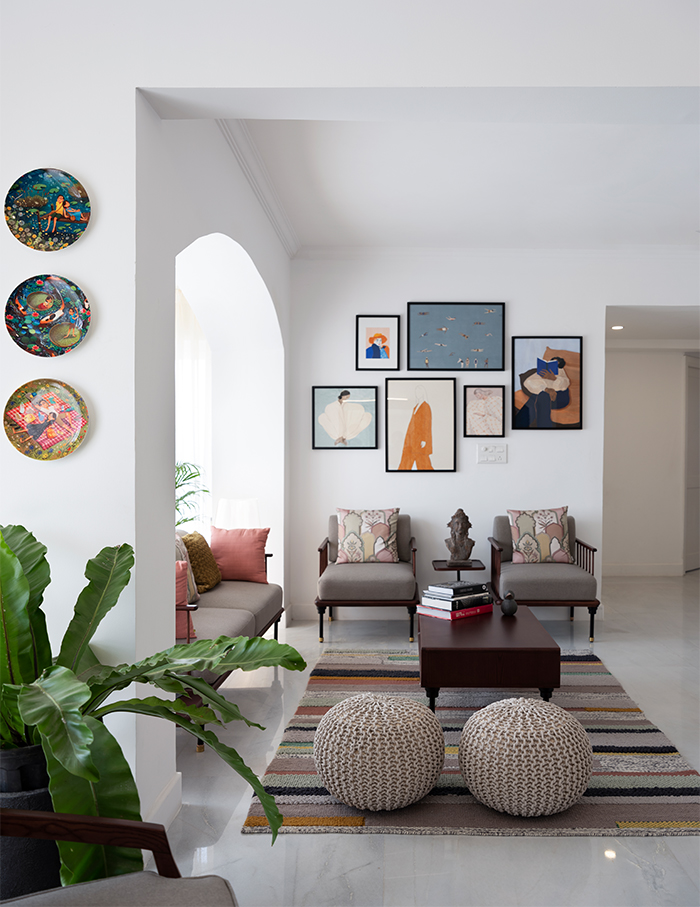 Following a 3BHK layout, the home encompasses a primary bedroom, guest bedroom, a baby nursery—every room revelling in the company of tiny balconies.
Dubbed the Stonebridge Abode, every little and big element here stands poised mirroring the family's personality and importantly, the way they live. As the duo rightly says, they visualised the apartment as a white canvas and painted it liberally with choicest colours and art and curios from around the world.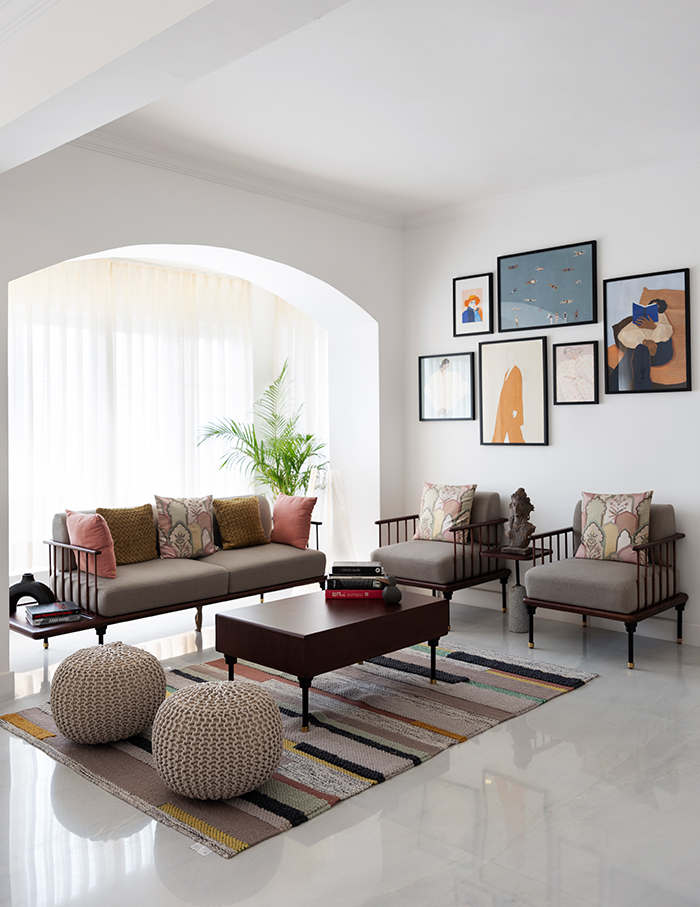 The living room poses as the centre stage for profuse daylight to dance around and across, elevating the presence of the wooden vernacular furniture and the artwork on the main wall sourced from Denmark.
The large windows peek outside to the views of the city, the greens and skyline, bringing a slice of it indoors as well.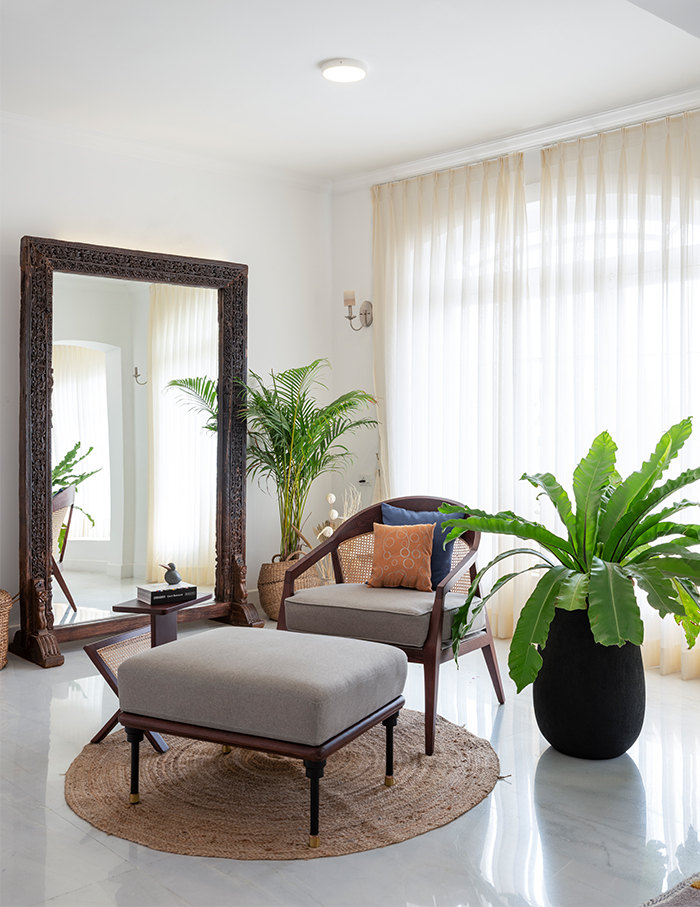 Moving to the dining zone, an arresting red painting mesmerises you in one glance, resting above a wooden fluted console. The kitchen stands on one extreme corner of the home with a terrace, perfect to host guests. 
As you saunter further in, all the bedrooms are seen facing the living room on a convenient vantage point.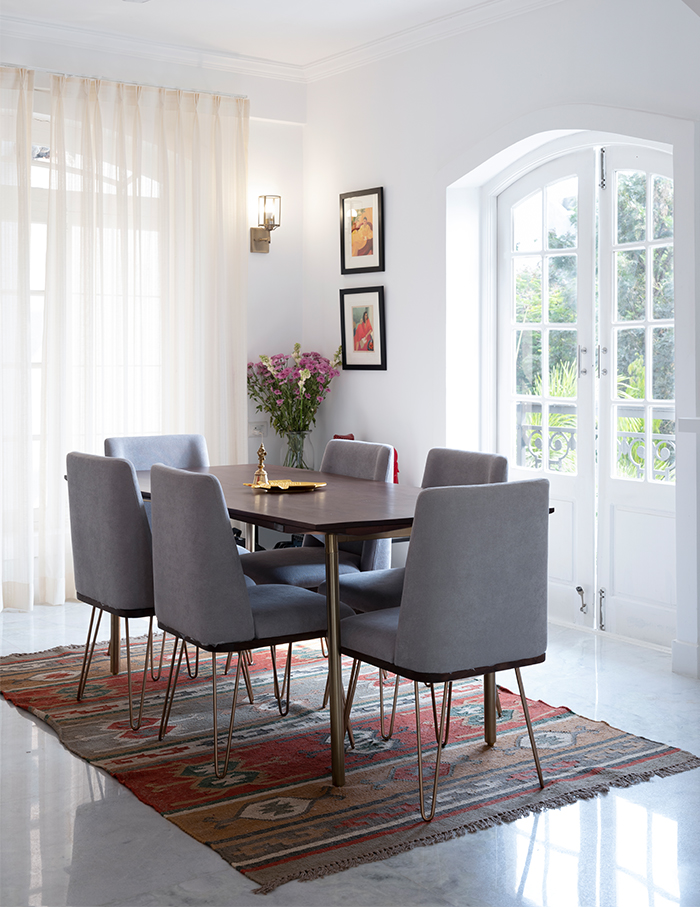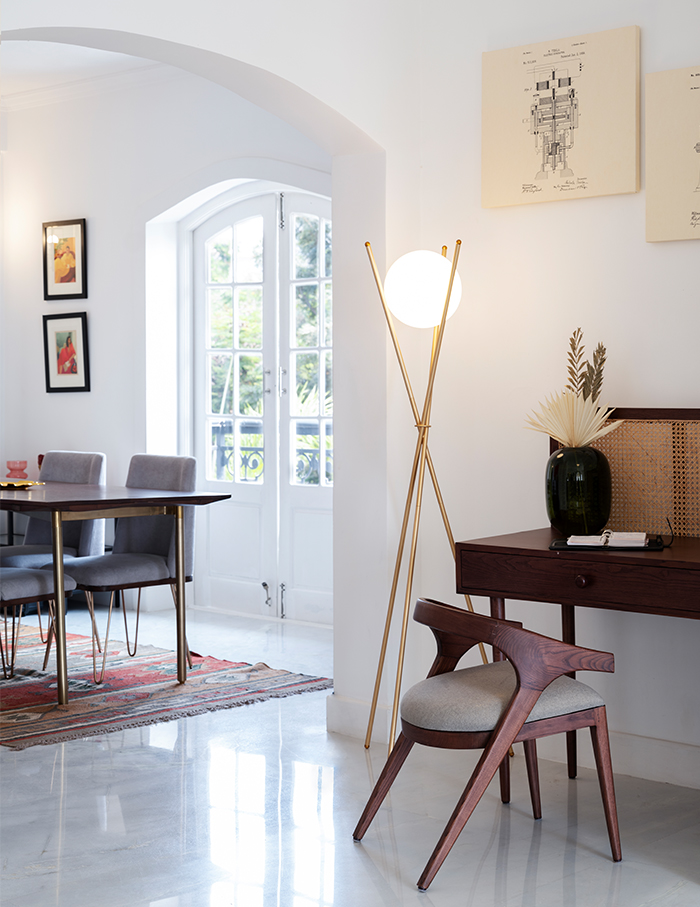 The primary bedroom is awash with pale green tone on the walls laced seamlessly with natural brush stroke textures. A befitting match to it s the tropical wooden poster bed that completes the leisurely mood of the space. 
A playground of vivid aesthetics, the guest bedroom illustrates a beautiful blue wallpaper of a large Indian elephant motif paired with astutely placed furniture and similar hued furnishings making it a true treat to the eyes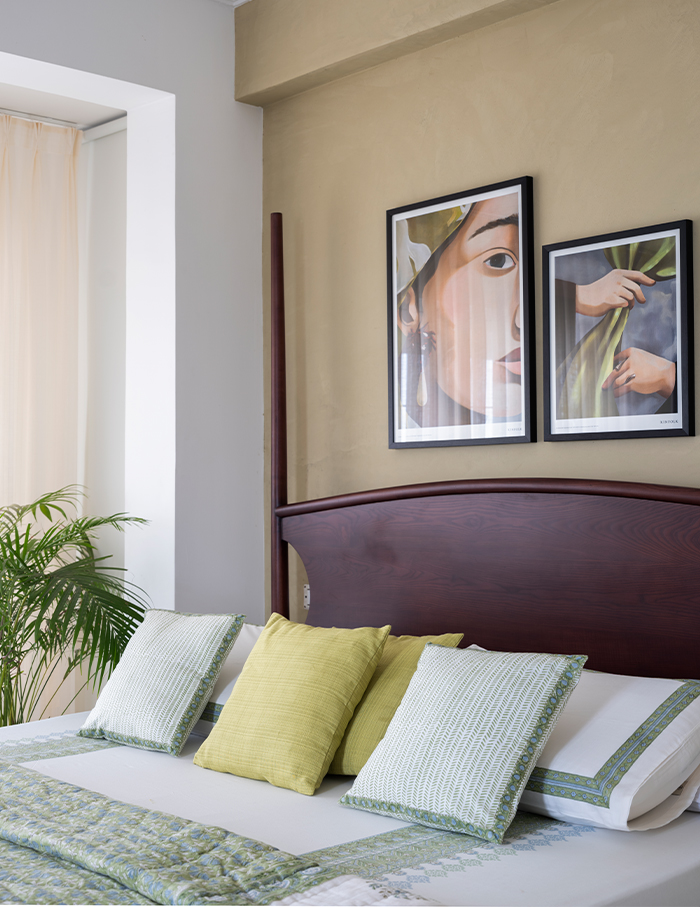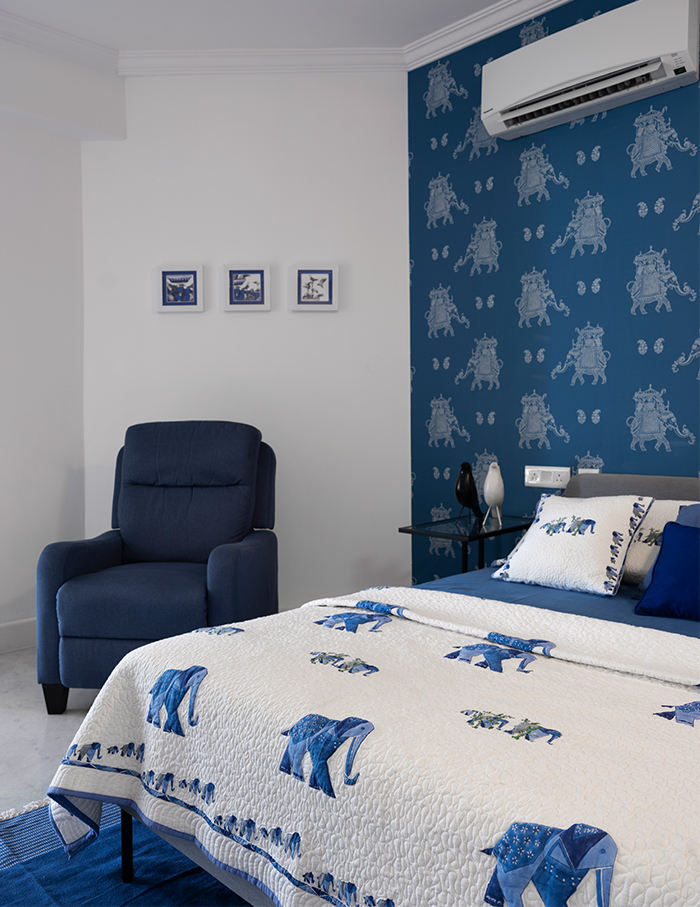 Statement-making yet subtle in its entire design grammar, this Hyderabad home is a resplendent breath of comfort doused in minimalism. As Naina and Rajat point out that the house celebrates colour through art and decor, maintaining a monochromatic palette with vernacular wooden and cane furniture."
They sum up, "The home is playful yet soothing, letting us enjoy as a young couple with a newborn, hosting friends and family." 
Loved this Hyderabad home by MakeSpace Architects? Now check out this ethereal Anushree Reddy store crafted by Sona Reddy