Homes
Hoori Meghani and Akhil Gujrati of Mirari Design Visuals map out a pastel paradise for this Pune cove
MAY 13, 2021
| By Vedika Nair
With the dawn of summer, all we can think about is peace and tranquillity. Sombre hues, fresh patterns, floral motifs and pops of pastel make for a perfect abode and the designers at Mirari Design Visuals have done just that! Hoori Meghani and Akhil Gujrati of the Pune based firm visualised this 2,000 sq ft abode with a distinct, clear and versatile pastel theme.
Inhabited by enthusiastic homeowners, the charming residence is a true personification of their personalities coupled with the designer's sensibilities.
Breaking away from the luxury quotient of marble and tinted mirrors, the abode is adorned with statement pieces that render a chic vibe while complementing the design concept.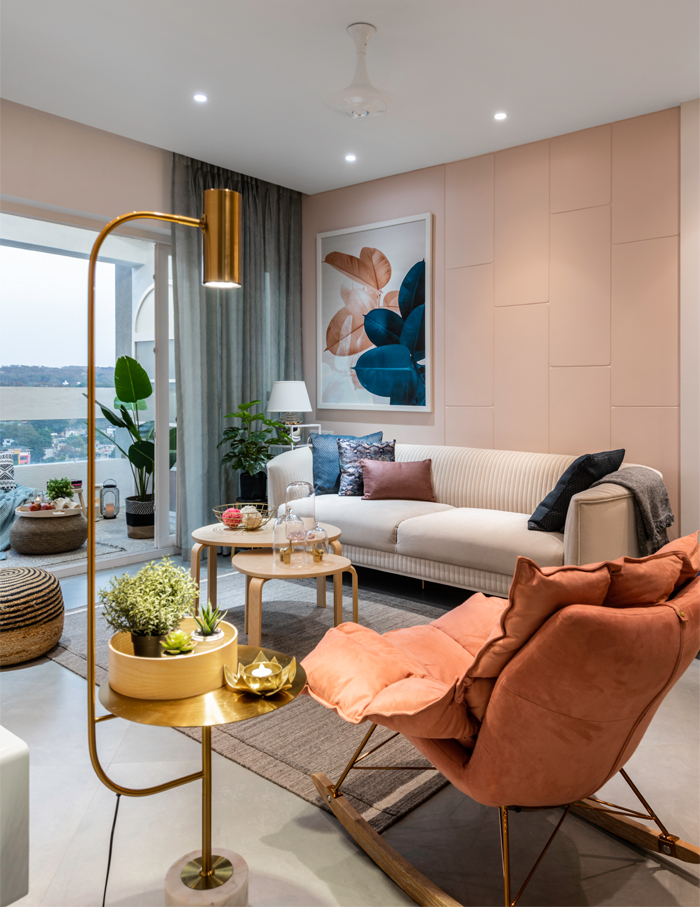 The material palette is a mixture of wooden ceramic tiles, hints terrazzo, frosted glass, veneer and more, while the colour scheme is a canvas of white accentuated by pastel hues.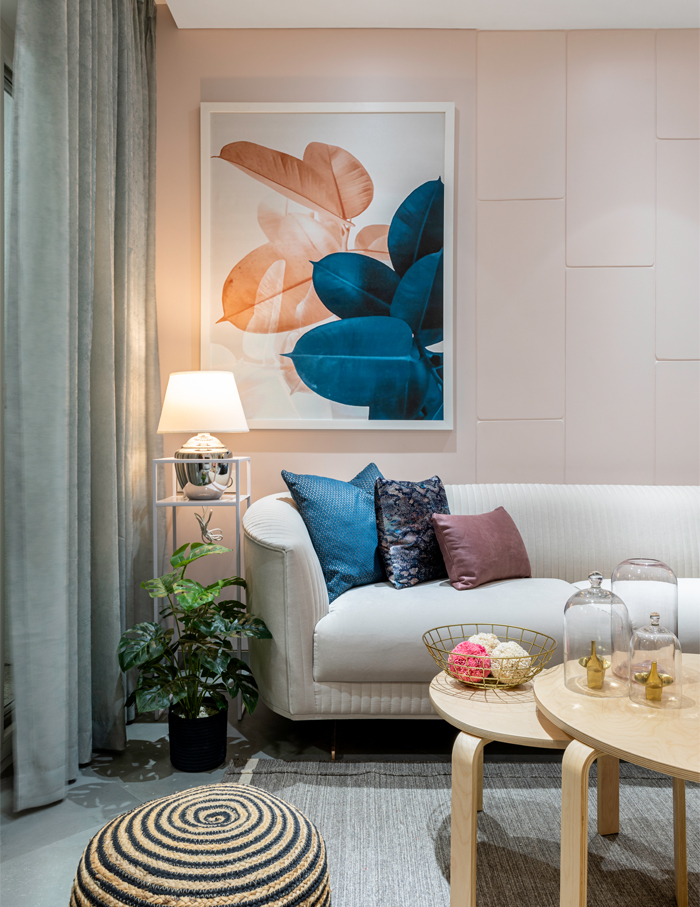 Perched on the 14th level of a high rise, not only does the abode offer breathtaking views, but it also offers maximum luxury. The entrance lobby is decked with wooden logs and ladders, leading us to the arched door that teleports us to a pastel paradise!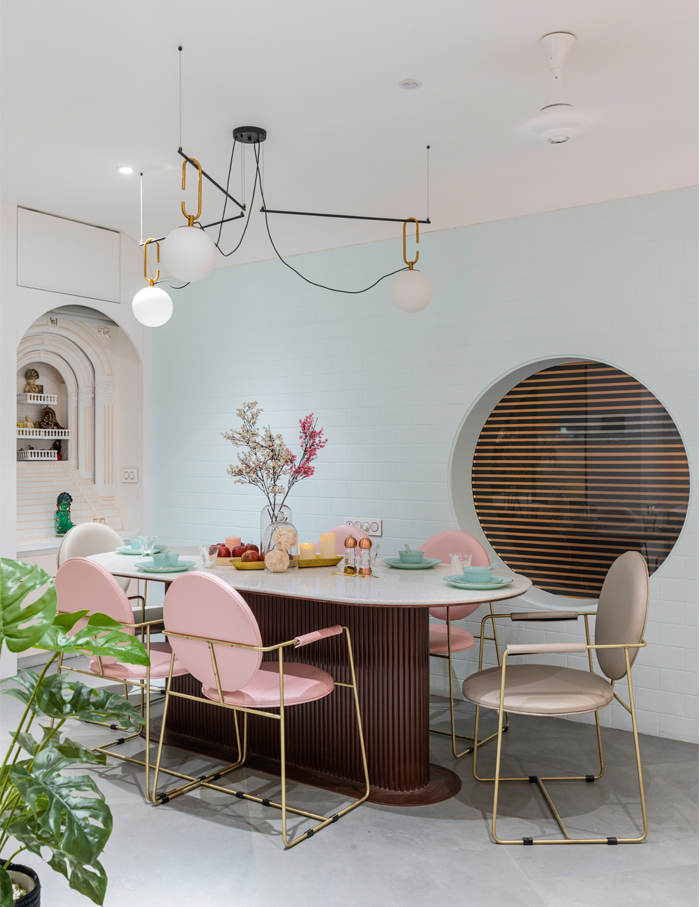 Upon entering, we can see a way to the bedrooms on the left and a road to the living and dining areas on the right. The living room is cloaked in tints of baby pink and bold blue, embellished by brass accessories. Also seen here is a balcony bedecked with floral motifs and cosy seating, making this the perfect space to unwind!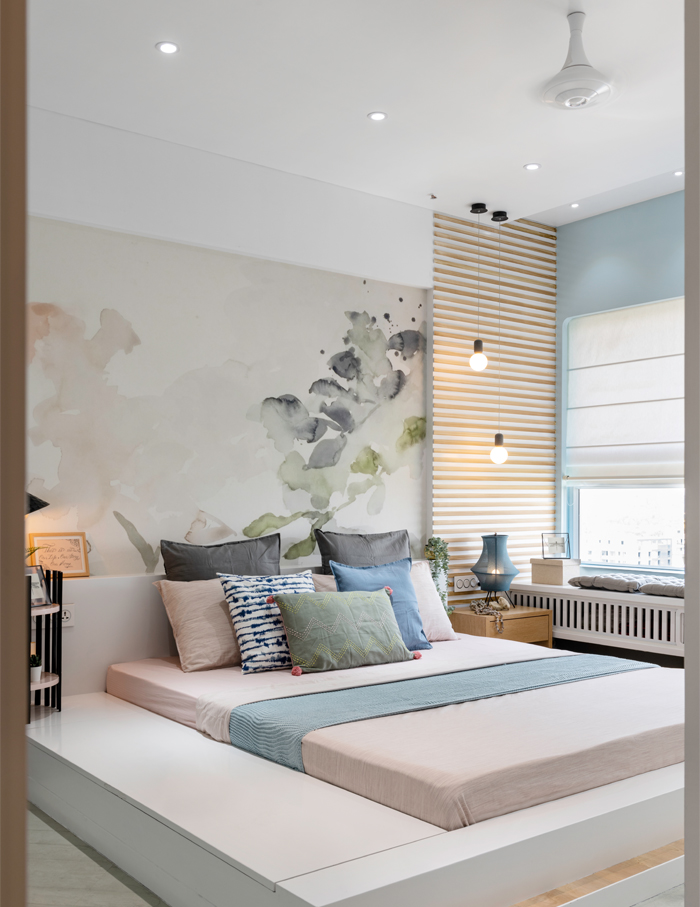 "A challenging part for us was to transform the balcony that came with a basin, which was made out of a biryani pot. Since we wanted a pastel shade for the basin too, we had it customised. We added a huge eight feet bespoke cherry blossom tree that coordinated with the overall pastel theme," share the designers.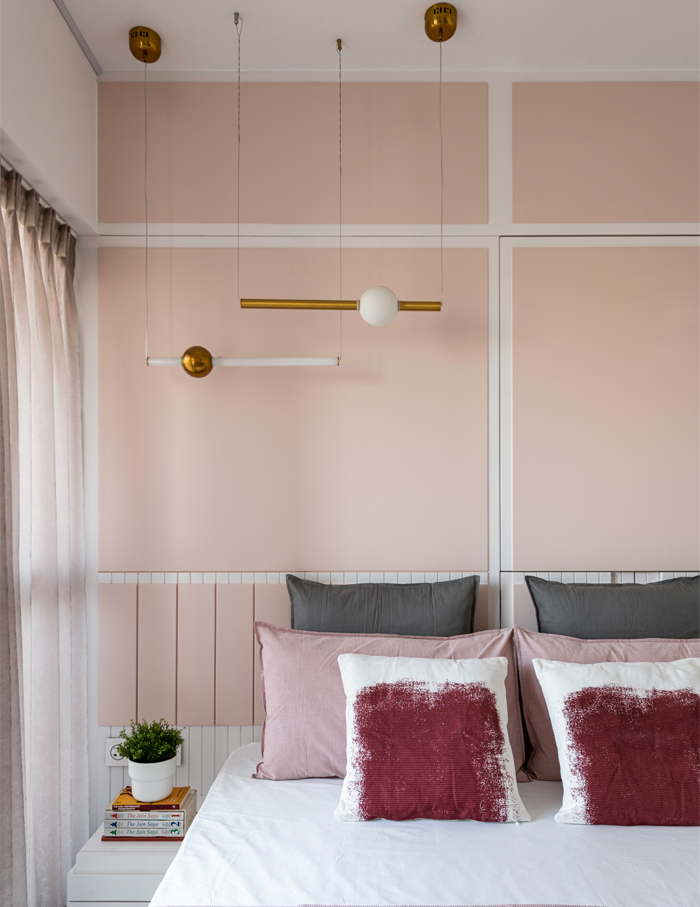 On the right lies the dining room that is decorated with a capsule-shaped table, complementing the arches in the home and is completely customised in quartz, paired with pastel leather chairs. Opposite this space is the kitchen and storeroom.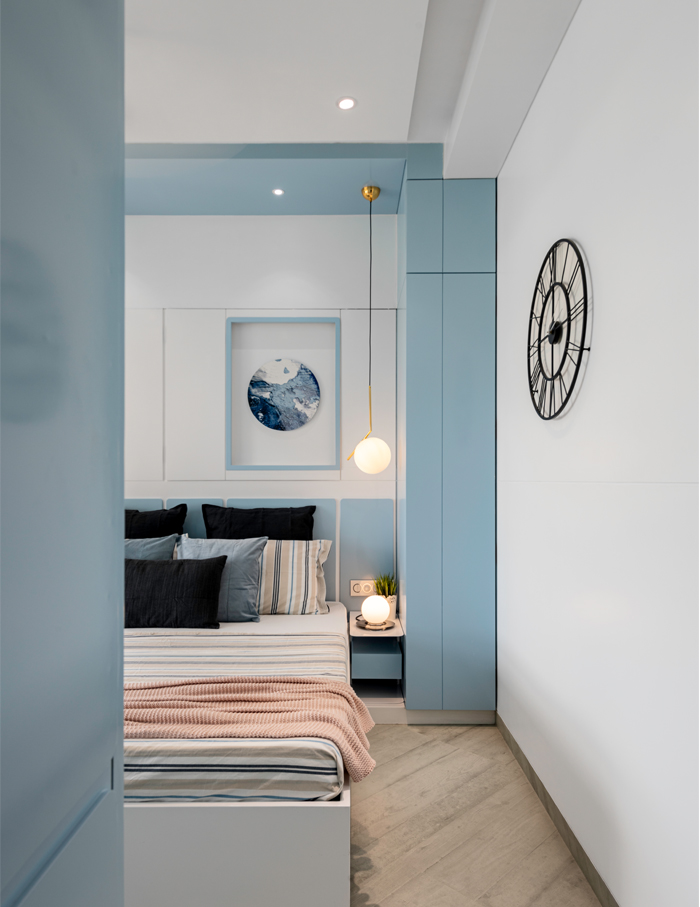 Meandering through, an arch-shaped passage leads us to the bedrooms. On the right side is the parent's room that continues with the pastel theme, and on the left is the kid's room which is done up in brighter tones. A powder room is seen along with two main bedrooms at the end of the passage.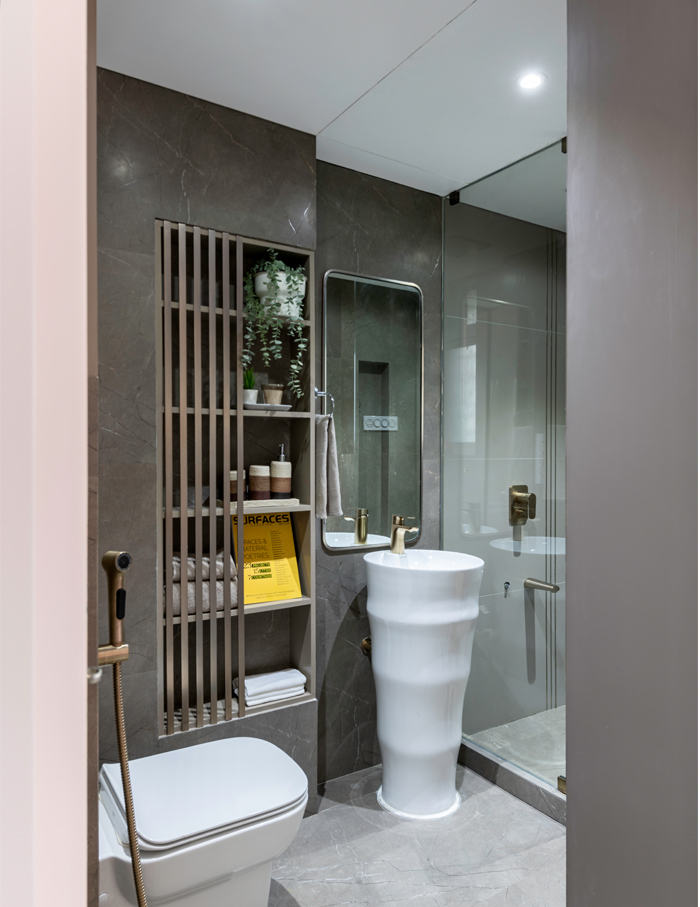 "Mirari Design Visuals believes in more simplicity and minimalism with a unique design concept, which marks as a signature style in each of our projects," conclude the designers.