Lifestyle
Head over meals in ornate Gothic elements with a devilish charm, Diablo by First Fiddle Restaurants creates a fresh take on Middle Eastern Cuisine!
JUN 12, 2021
| By Jayasmita Ray
Stationed in the heart of Lower Parel in Mumbai, Diablo is a contemporary interpretation of gothic design elements with a delectable array of modern middle-eastern cuisine. Transformed from the renowned restaurant, 'Tamasha', Diablo raises the culinary quotient with its premium handcrafted drinks. Designed by Bent Chair, this OTT outpost is the most instagrammable space you could visit!
Authenticity meets modern ingredients in this first-of-its-kind restaurant and bar offering an extravagant menu ranging from ancient Greek, Lebanese, Turkish and Egyptian delicacies curated by maestro Sagar Bajaj and conceptualised by the joint owners of Diablo, Priyank Sukhija and Abhimanyu Jakhar.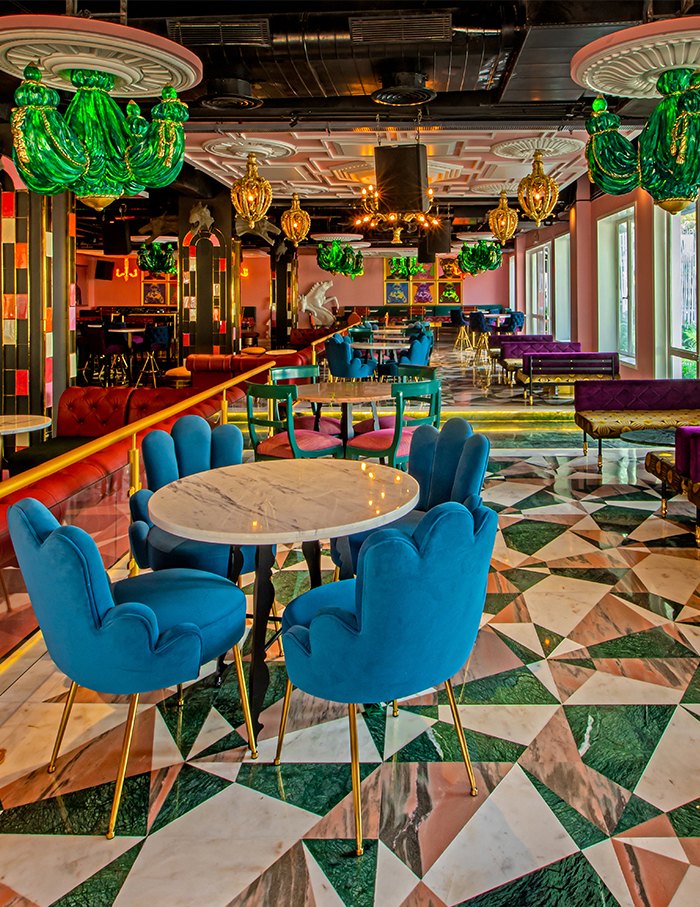 Ensuring crafted authenticity of the relish by serving the flavours of the Middle East on a plate, Chef Sagar is celebrated for signature dishes like Psari Fournou, Truffle Cauliflower Hummus, Diablo Persimmon Cheesecake and Gnocchi-con-crème truffle to name a few.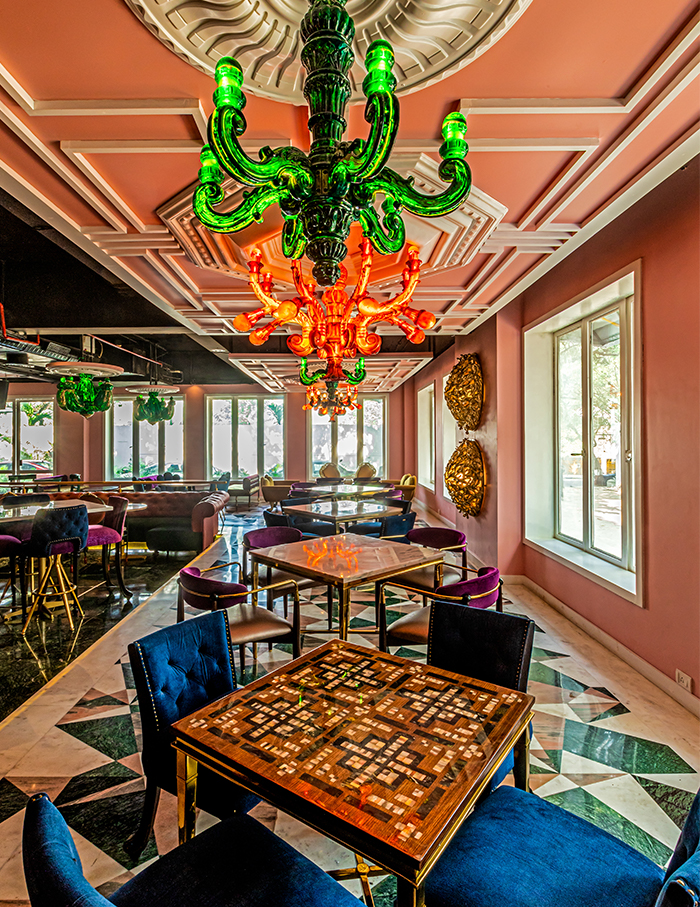 Whipping up a variety of refreshing cocktails and mocktails, the eccentric bar is inspired by the tessellations of MC Escher. Delicious mocktails like the Drink & Drive and Bubblegum Pineapple Kombucha are perfect for the evening.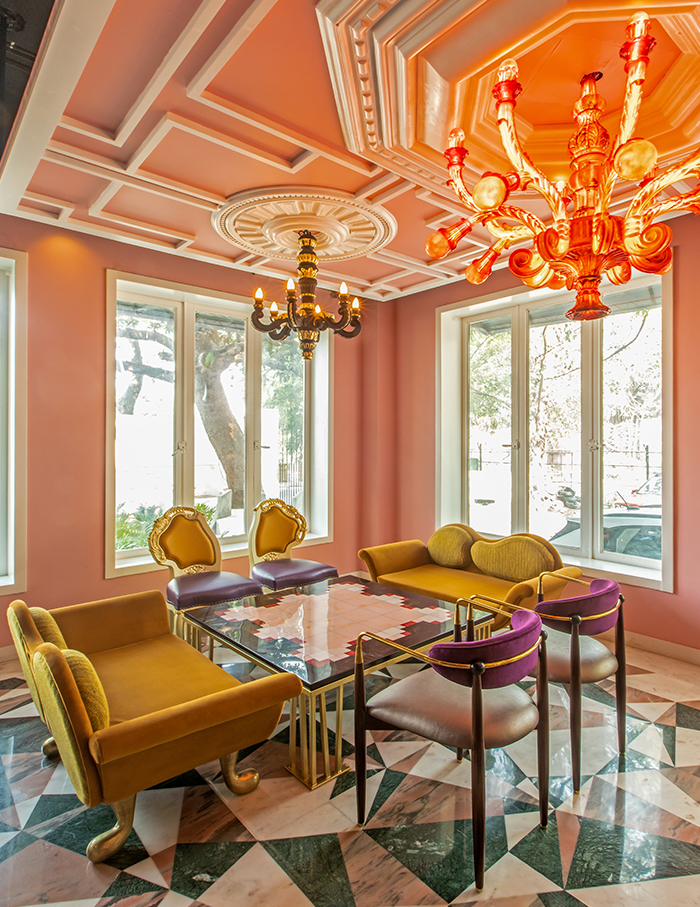 For those looking for a little more wickedness, El Diablo, Fallen angel, Prince of darkness, and Gabriel are some unique options to quench your thirst around vibrant sculptures and lights all interspersing to showcase the intriguing beauty in a diabolical space.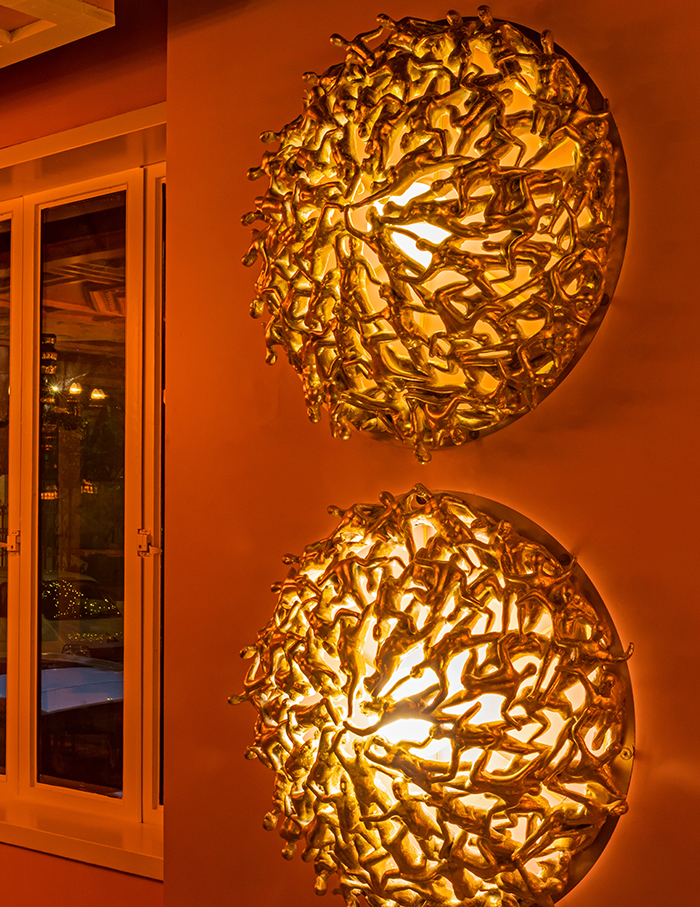 Diablo witnesses the revival of the original design refined by its own unique contemporary touch emphasised with the help of Bent Chair, the renowned eccentric furniture and decor brand, owned by Natasha Jain and Neeraj Jain.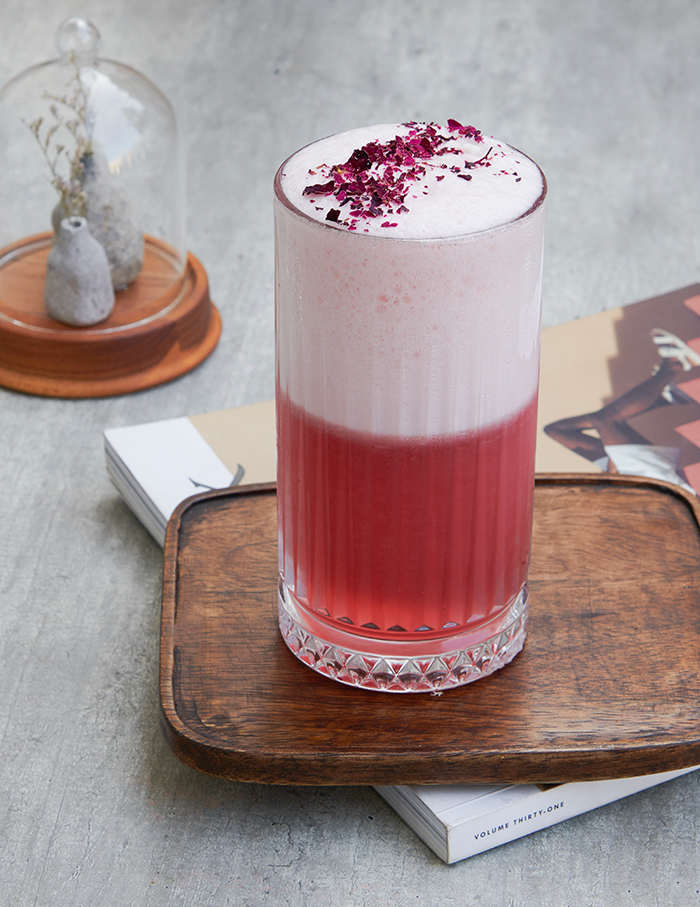 The entire space radiates a mysterious masonic feel lending a sophisticated styled ambience that is uniquely experimental and playful. Featuring various reflective materials, the tasteful interior is a representation of a modern take on duality.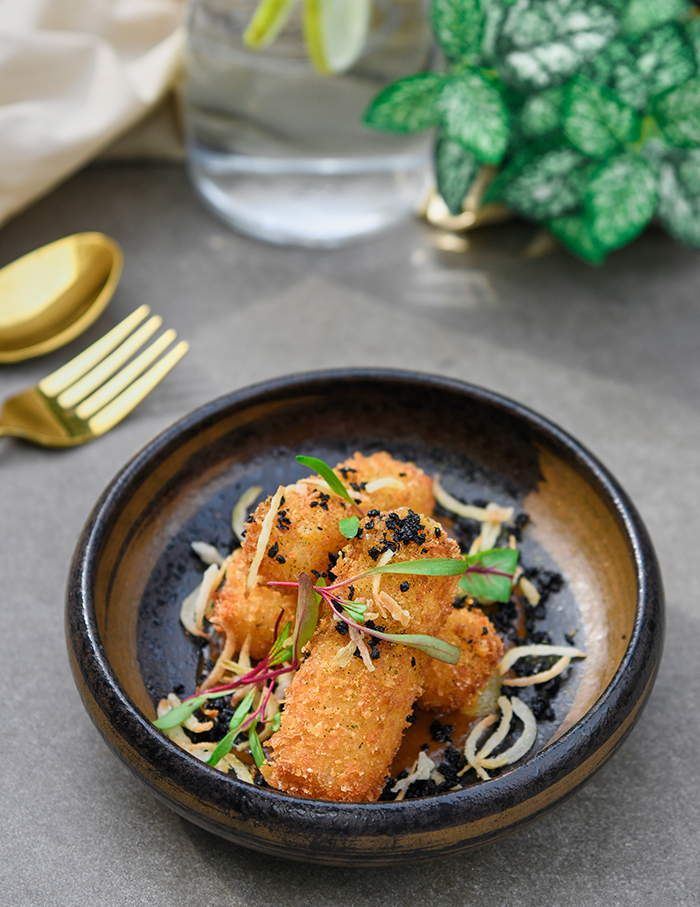 Its backlit counter and bar fascia, adorned in a mosaic of tessellated demonic shapes inspired from the graphic elements of Escher's work, enhances the theme of duality. Diablo is a congruence of opulence and integrated style of royal palaces created by the ceiling done in the manner of Robert Adam.
Adorned with a ceiling that has dichroic patent leather tiles, adds an electrifying eccentricity to the central area of the restaurant. Columns decorated with an abstract form of gold arches have an art stone element inlaid, which turn the Gargoyle heads into Egyptian Gods. 
"We've wanted to bring the Diablo experience to one of our favourite cities for a while now. Mumbaikars have enjoyed Tamasha for years so we decided to bring something new to them. Diablo is a Middle Eastern-Mediterranean restaurant that has influences from Afghanistan and Turkey and a lot of dishes that India hasn't seen," shares the duo of First Fiddle Restaurants. 
Celebrating the beauty of paradoxes with flavourful authenticity and carefully curated drinks, Diablo charms us with fascinating interiors, flavours of authenticity and mysterious magnetism of Middle Eastern and Mediterranean cuisine! 
About First Fiddle Restaurants: First Fiddle F&B Pvt. Ltd, formerly known as The Lazeez Affaire Group, was conceived in the year 1999 by Mr Priyank Sukhija. The company is a renowned innovator and leader in the hospitality industry. It is one of India's largest F&B Companies in the casual dining sector, serving over five lakh customers monthly across 33 outlets. The company has also been lauded with endless numbers of awards. The Managing Director of our company, Mr Priyank Sukhija, CEO & MD First Fiddle Restaurants is a renowned name in the industry and is the recipient of 'The Restaurateur of the Year' award.